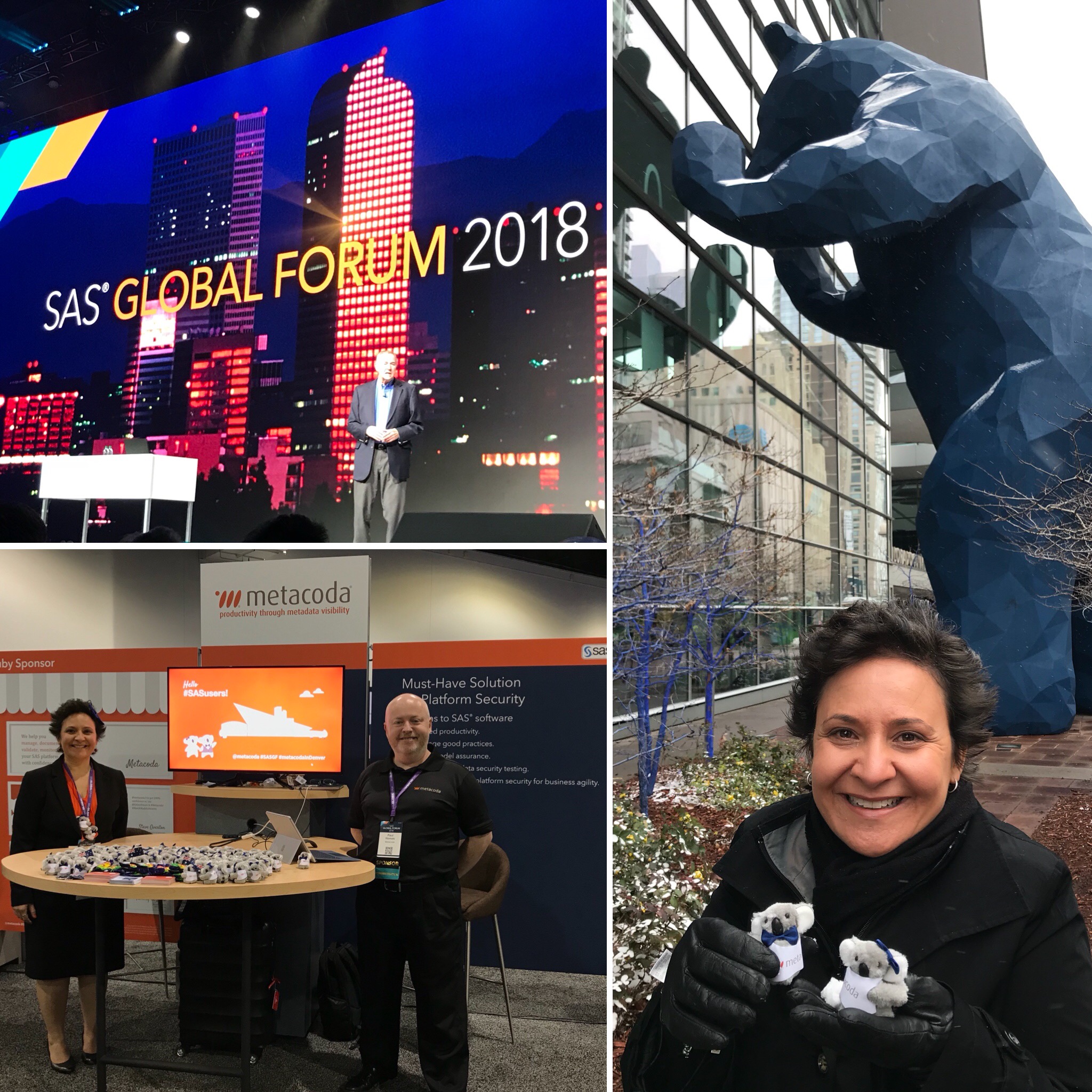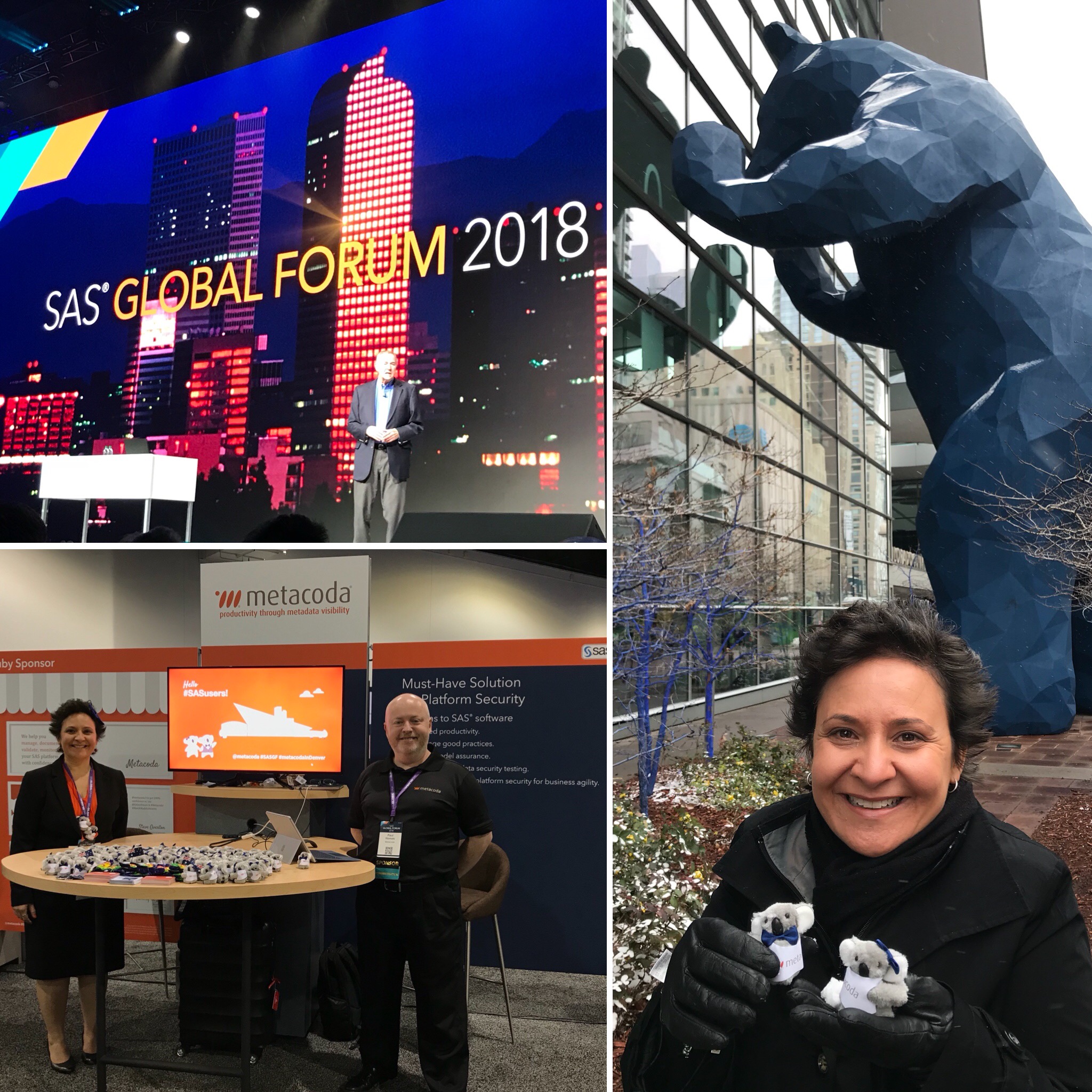 Last month we wrote about how much we were looking forward to being a SAS Global Forum (SASGF) 2018 sponsor in April 8-11.
Well, it certainly lived up to our expectations. Every moment was extraordinary; particularly the time spent connecting with customers, partners, supporters, and friends.
It was such a pleasure to cross paths with so many wonderful people – whether in person, on Twitter, at the Metacoda stand, in the hallways (or streets), via networking sessions, or at the magnificent Kick Back Party.
We hope you and your new "true blue" Metacoda koalas had an un"bear"lievable time too! Make sure you check out the photos in our Metacoda in Denver Facebook album and please tag yourself!
520 partners…
We kicked off our SASGF experience with the SAS Partner Forum where the largest crowd of partner representatives (520 partners!) heard from SAS experts, executives, and industry thought leaders. We learned all about the latest on technology, product updates, and how to maximize the benefits of SAS partnership. It certainly set the scene for the insights, brilliance, and experiences to follow…
Read more