Thanks for being part of our Metacoda community. We hope your professional and personal 2017 journeys have been going well. We'd like to give you a quick update on ours and how we can help with your SAS® security journey.
Please feel free to reach out to say g'day, share your Metacoda koala antics, ask questions, provide feedback on our software, or simply keep us updated with your SAS security journey.
Hope to see you in person or online soon!
Metacoda: a SAS Global Forum 2017 sponsor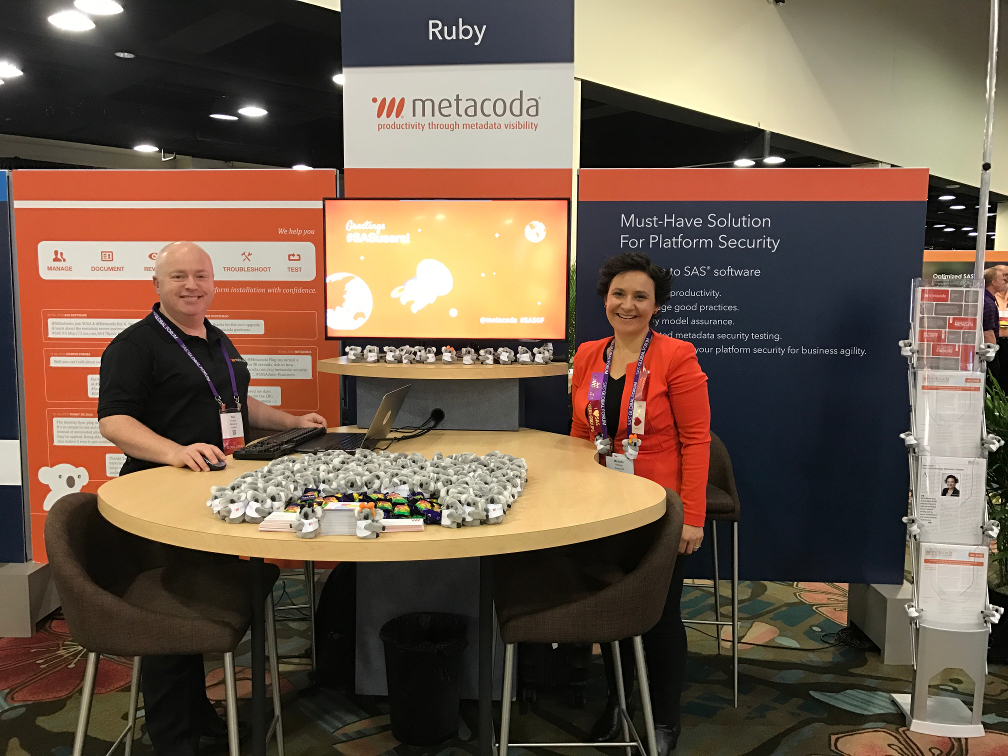 We enjoyed being a sponsor at SAS Global Forum (SASGF) last month and meeting so many SAS customers at the Metacoda stand. Please read our SASGF blog post about our conference experience (including the Metacoda koalas). If we missed seeing you and you'd like to have a web demonstration on keeping your SAS platform secure, please contact us – we'd love to hear from you!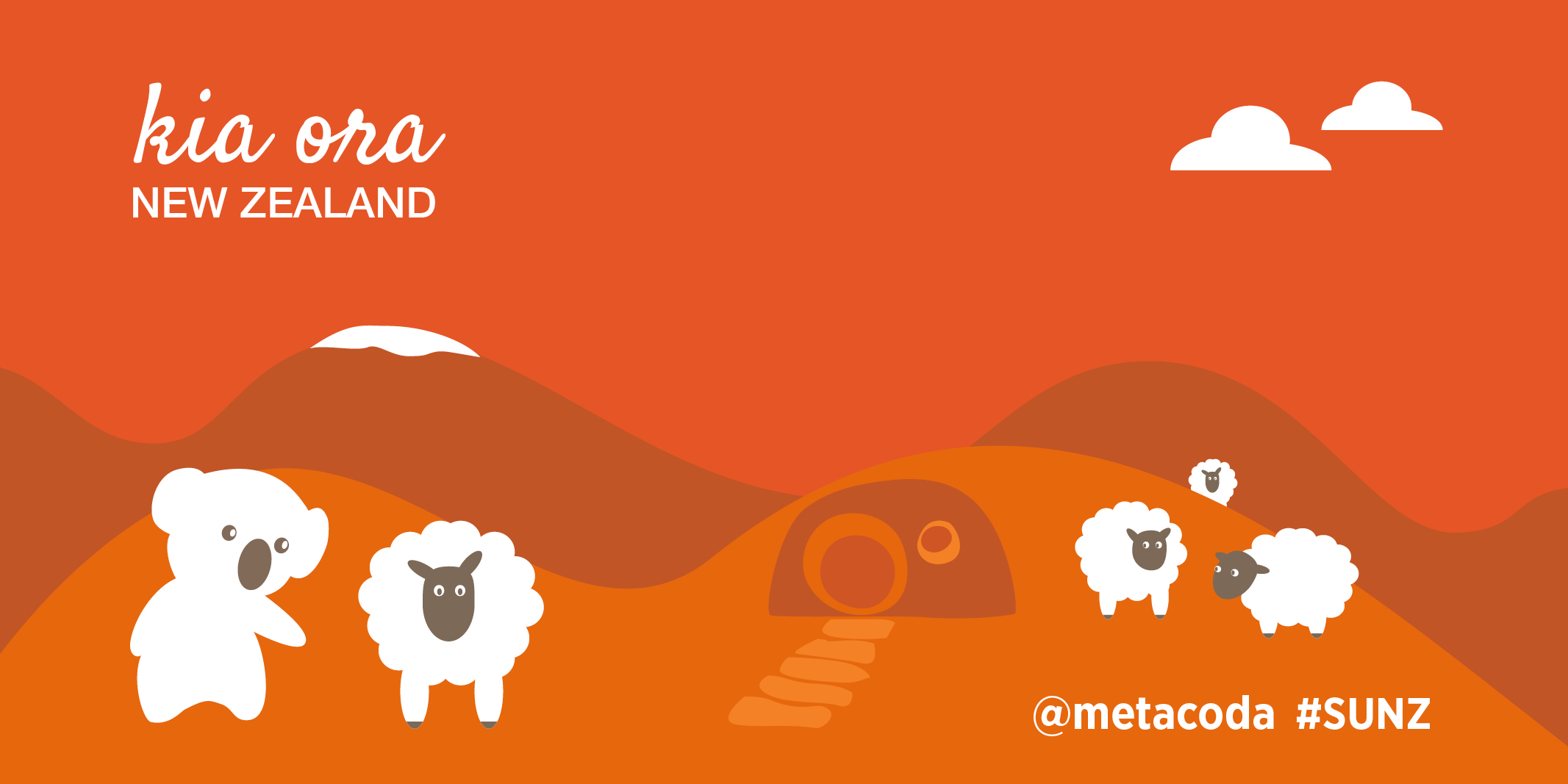 Metacoda have recently returned from SAS Global Forum (SASGF), where we thoroughly embraced the theme of 'Data Knows No Boundaries'. We're now looking forward to Thursday 11th May 2017 when we'll be sponsoring SAS Users New Zealand (SUNZ), and expanding on the boundless innovation of analytics with the theme 'Open Minds'.
…of Storytelling, Dataviz, Technology, Leadership, Data for Good and Social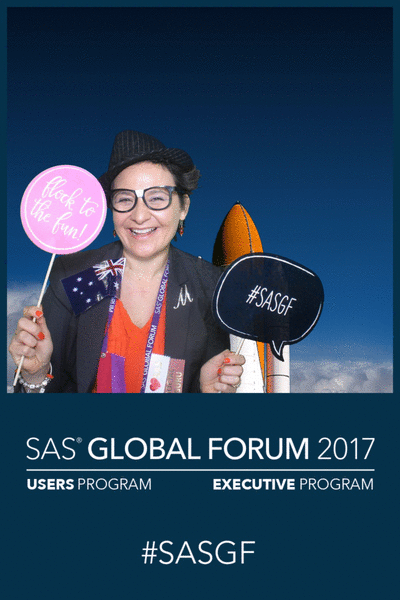 SAS Global Forum (SASGF) was a blast!
(And we have 600+ photos and plenty of tweets to show for it!)
In fact, with the following features, how could it have been anything but mind-blowing?
5,400+ attendees
700+ presentations/posters/demos
TED Talk-style keynote presentations
perfect warm Spring weather
the magical venue of Florida's Walt Disney Swan and Dolphin Resort
amazing social events including the Kick Back Party at Hollywood Studios!

Metacoda is hiring in Australia to help us support our customers, prospects and drive new services. We're looking for someone who's:
a proven communicator;
an experienced SAS platform administrator; and
customer focused.
Interested? Get in contact to introduce yourself and discuss how you can help us grow.
As the clock ticks and the calendar flicks, SAS Global Forum 2017 gets closer and closer…
You know that ticking sound. Maybe it's like the one in Peter Pan where Captain Hook is haunted by Tick-Tock, the crocodile. Or perhaps it's more like the sound of a clock striking the hour, as in Cinderella, with her countdown to midnight (or as I prefer to call it "pumpkin time"). Whatever form it takes, those clock sounds can often inhabit our subconscious as deadlines and elation approach. No doubt at least some of our SAS Global Forum 2017 organizers, presenters, attendees and sponsors – like Metacoda – are hearing some tick, tick, ticking, and feeling the excitement as April approaches.
So why the Disney-themed introduction, you wonder? Well, SAS Global Forum (SASGF) 2017 is being held at Orlando, Florida at the Walt Disney World Swan and Dolphin Resort; the same place it was held 5 years ago.
In fact, speaking of Disney, let's sprinkle a pinch of fairy dust and journey back to a few of our favourite SASGF 2012 Metacoda memories… …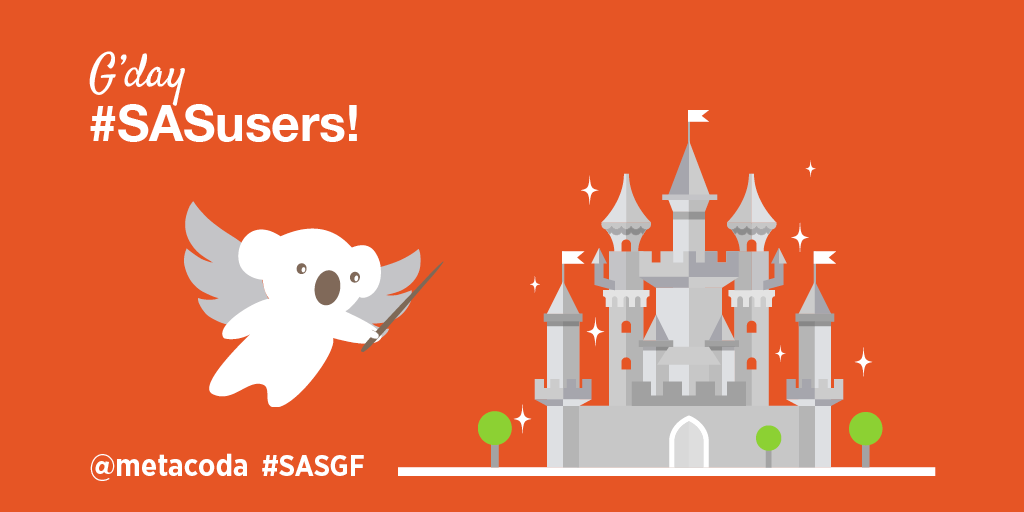 SASGF 2012… We were just finalising our new Metacoda Identity and Object Permissions Explorers ready for imminent release, and were Read more