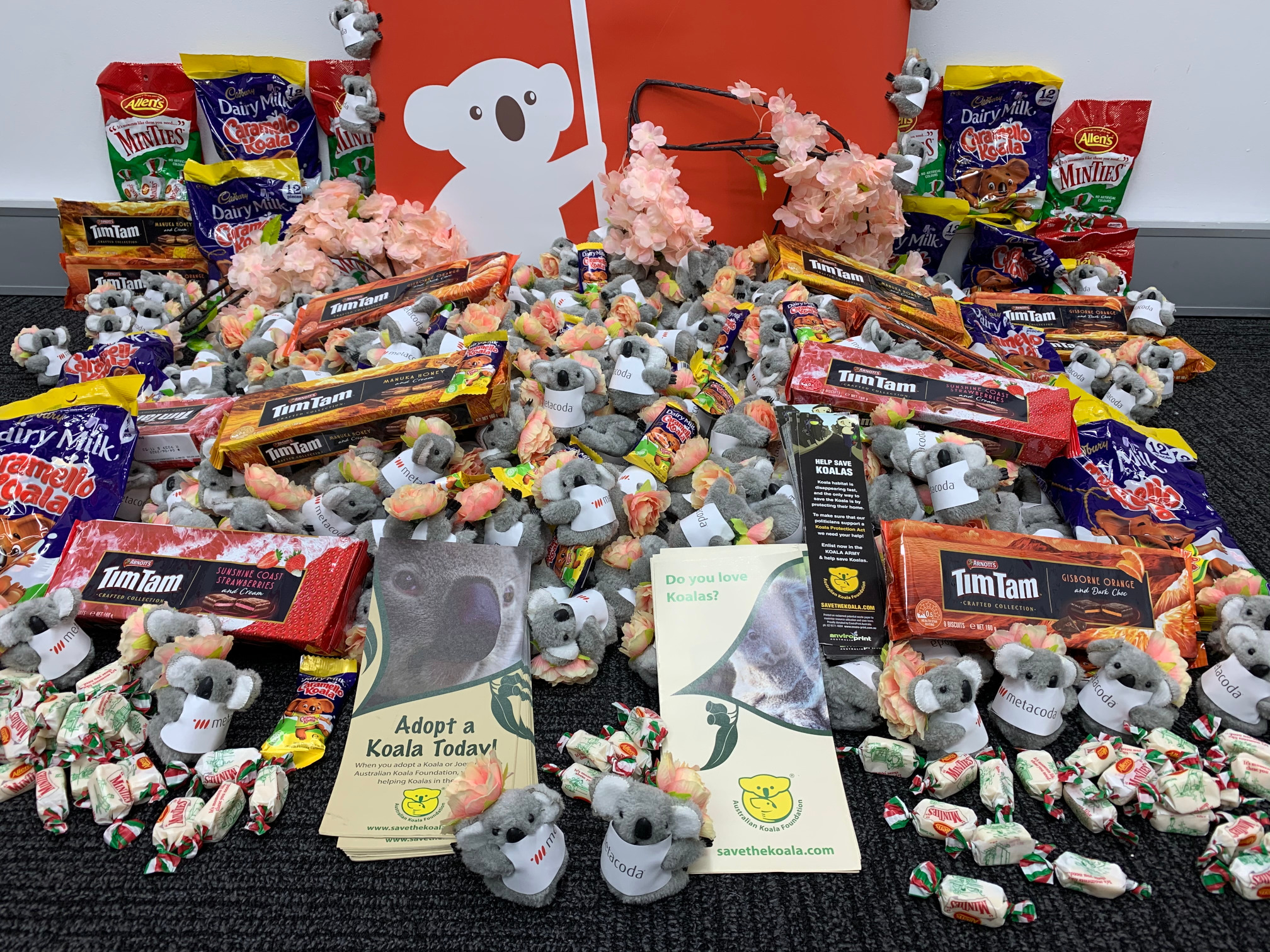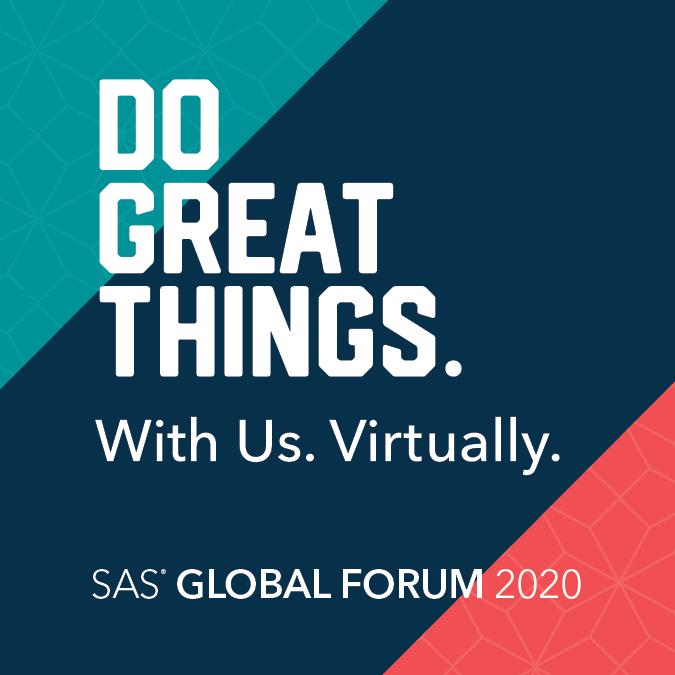 After careful consideration of the evolving concerns around COVID-19, SAS Institute has made the difficult decision to cancel the in-person SAS Global Forum (SASGF) conference in DC and transform it into a special virtual event.
In her LinkedIn article SASGF 2020 conference chair, Lisa Mendez, shared her disappointment, but stressed that she will continue working with the amazing conference team to "Do Great Things. With Us. Virtually."
Metacoda shared our similar feelings in a comment on Lisa's post:
"There can be no deep disappointment where there is not deep love." Thank you Lisa, SAS and all the supporters to continue the enthusiasm, energy, learning and community spirit #SASGF brings. Whilst we will deeply miss the value of an in person event, it's important to ensure the SAS community remains healthy. Thank you for making this wise and difficult decision and I look forward to your future posts as you and the team all now prepare for an uncharted approach to SASGF.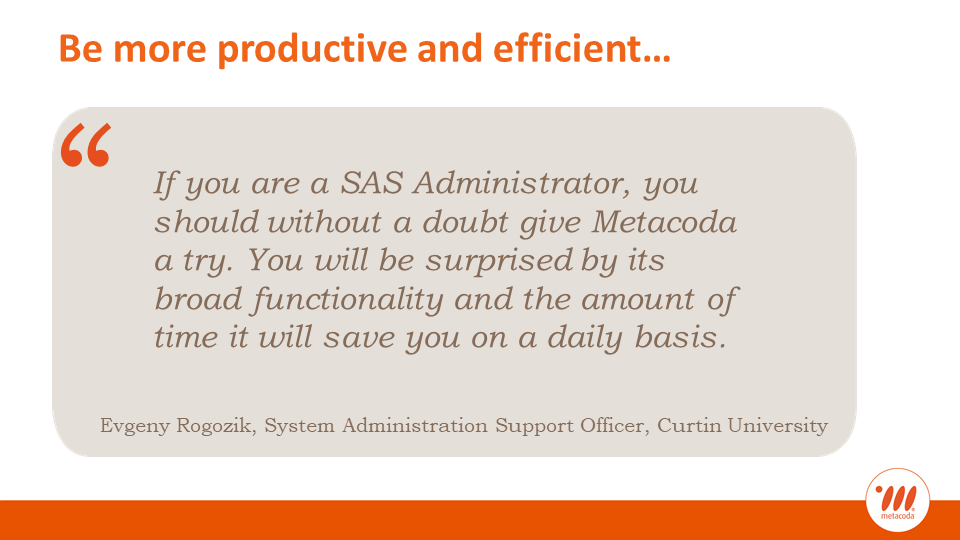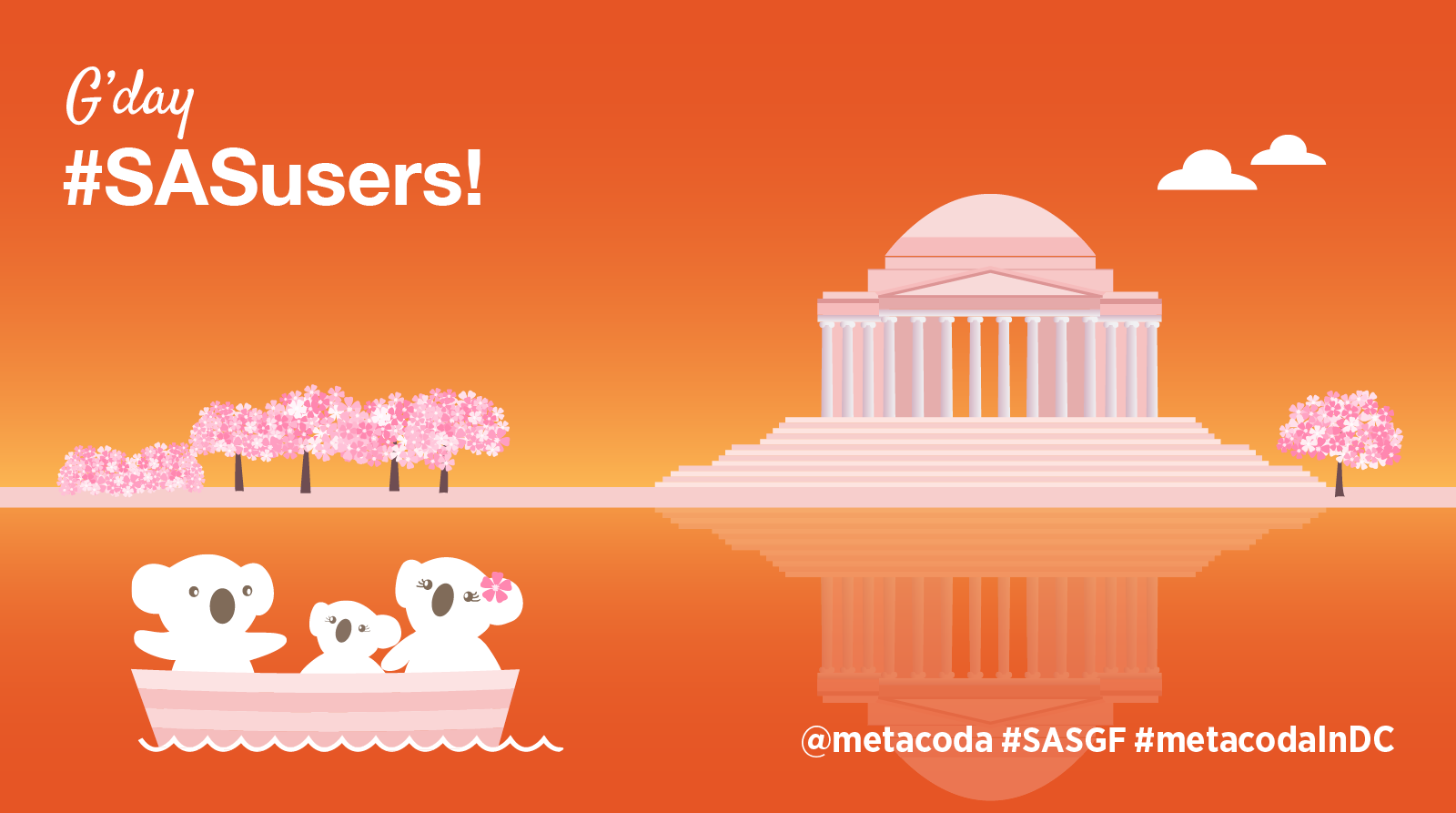 Here at Metacoda we're loving the theme for the upcoming SAS Global Forum (SASGF): Do Great Things – With Data. With Analytics. With SAS. As a long-term SAS partner and SAS Global Forum (SASGF) sponsor, we've seen first hand how SAS Institute has continually supported the SAS community to do great things.
We've seen communities bloom (just as we hope to see the Washington cherry blossoms bloom!) when companies use SAS to maximize the power of their data – collating, manipulating, cleansing, analysing and accessing insights.
Now we're looking forward to seeing many more examples – and opportunities for learning – as we count down to #SASGF in Washington on 29th March – 1st April.
If you're also lucky enough to be attending, make sure you visit our Metacoda stand in the Partner Village in The Quad. Ask us how we can help you keep your SAS platform secure, taste test our Aussie treats, grab your very own cherry blossom-themed Metacoda Koala 🐨🌸, or just say "Hi!".
Cheers,
Michelle
Read more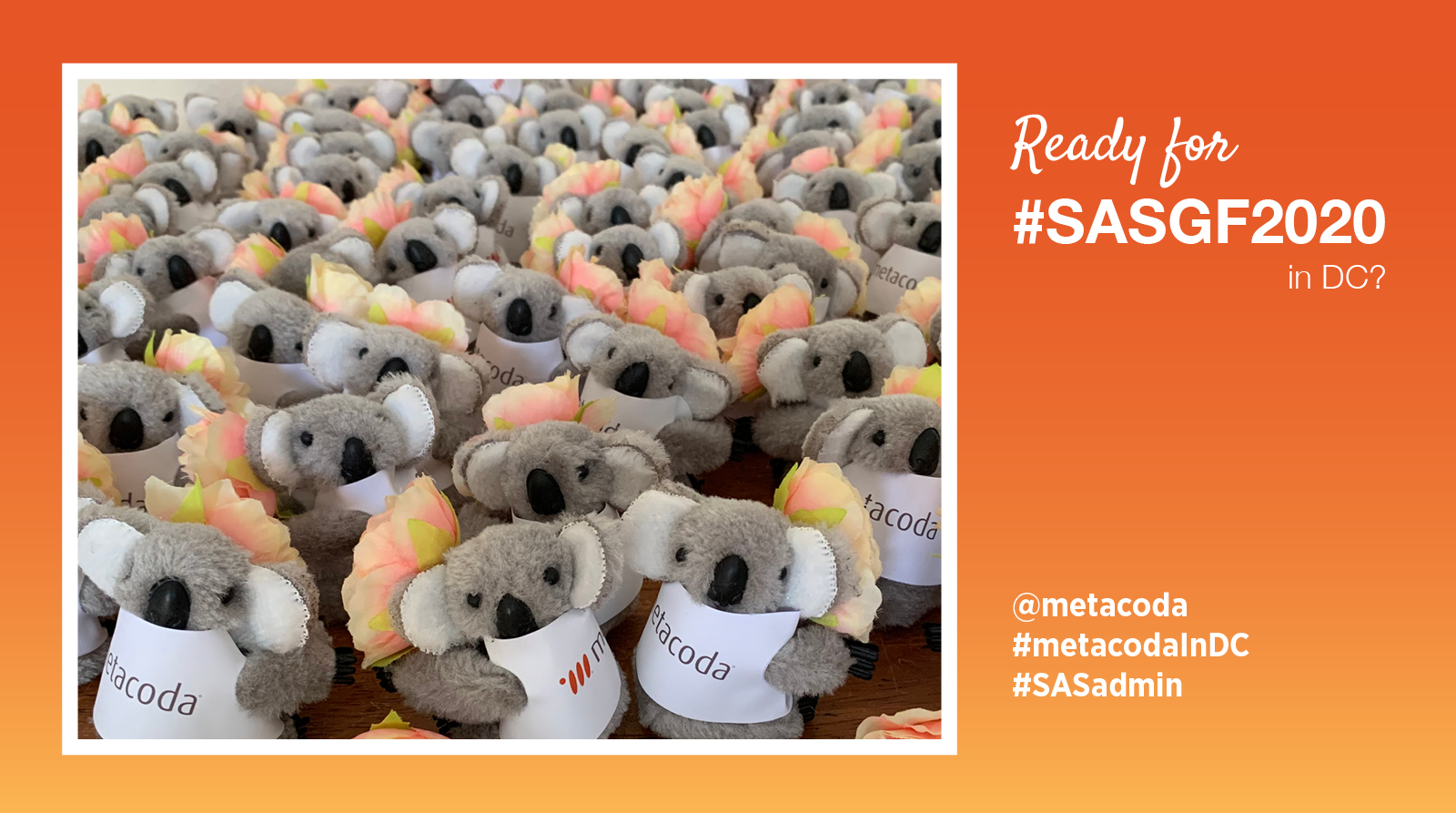 Counting down to #SASGF (29 March – 1 April)…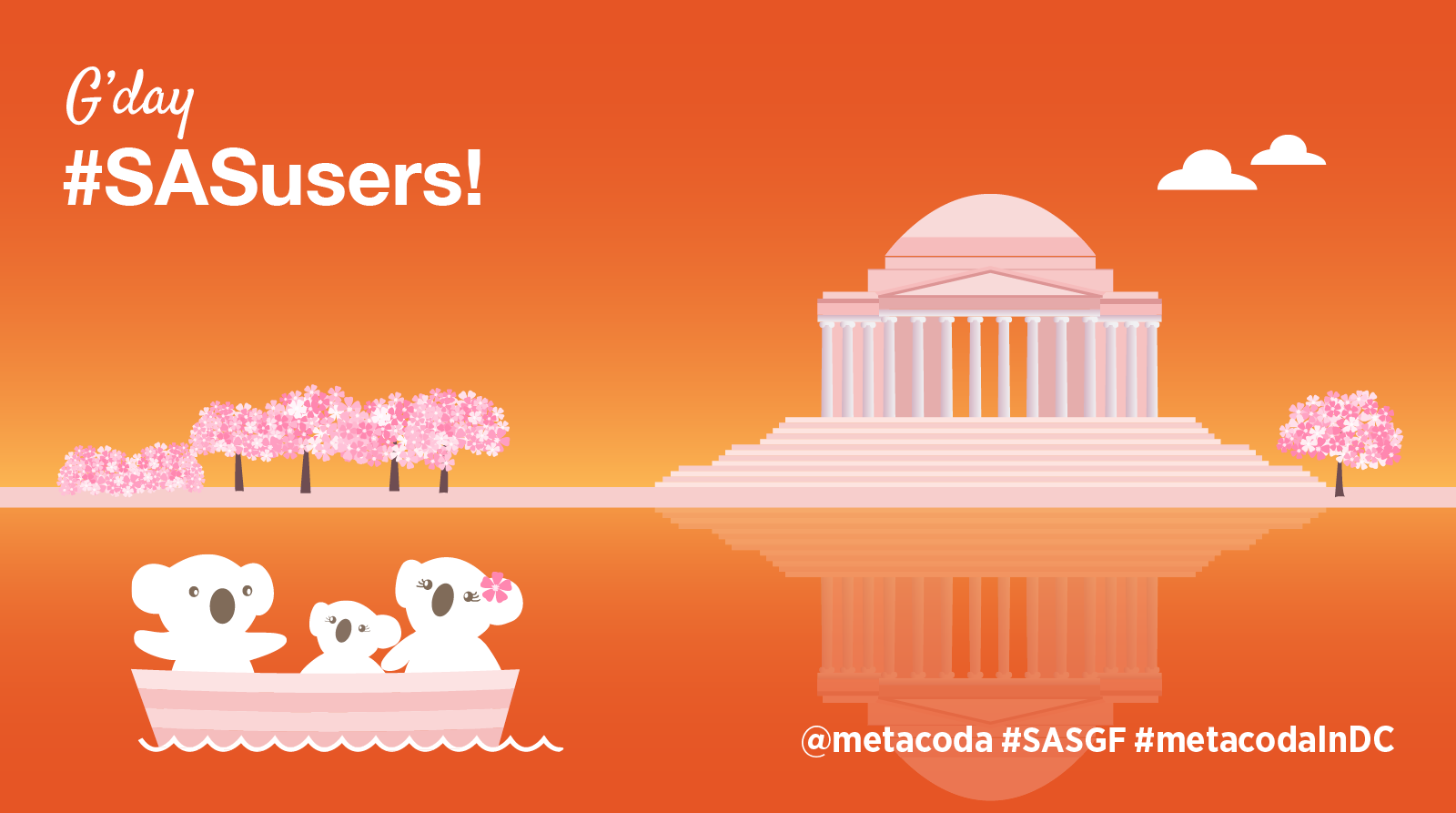 With SAS Global Forum (SASGF) in Washington, DC, next month, it's time to get excited and start counting down!
To help you prepare, we've put together some of our top tips to ensure you have a fun and productive SASGF experience…
1) Join the pre-conference activitives NOW in the SASGF 2020 community. Post questions, share ideas and connect with attendees before you arrive in Washington, DC. In the SASGF community an announcement will be made when the SASGF app is available for you to set up your agenda, connect and be social too.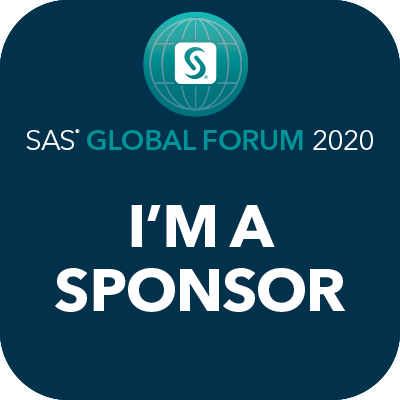 2) Flash your #SASGF badge on social channels to promote the event and let people know you're involved. To download the badge, go to SAS Global Forum Social & Community.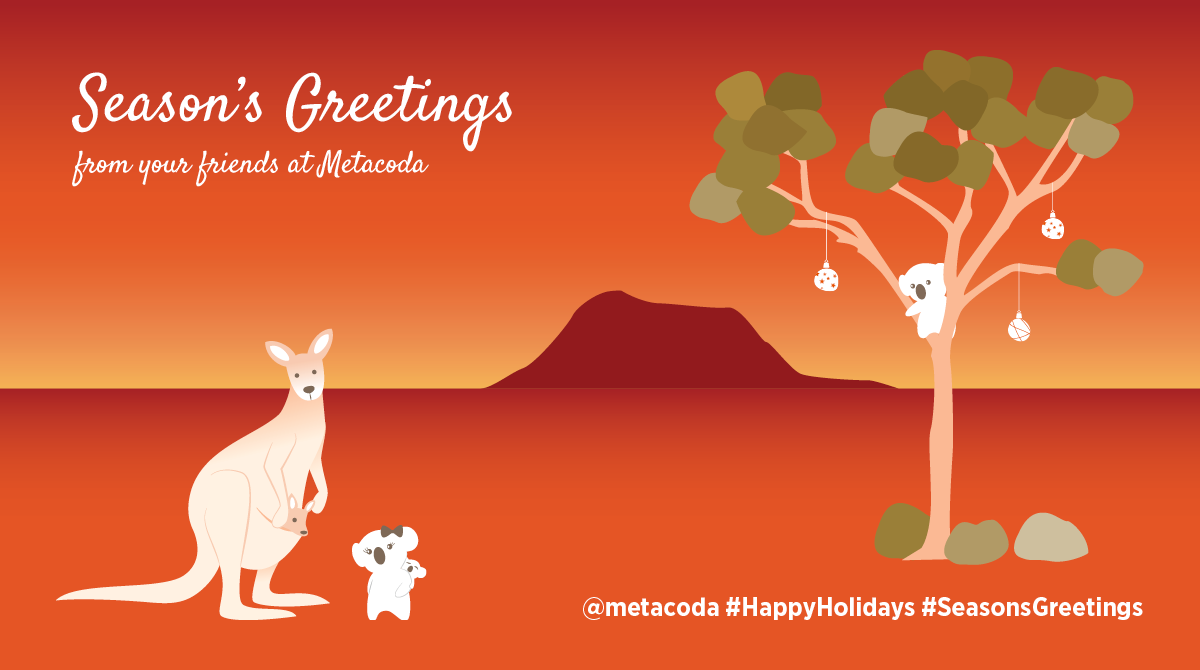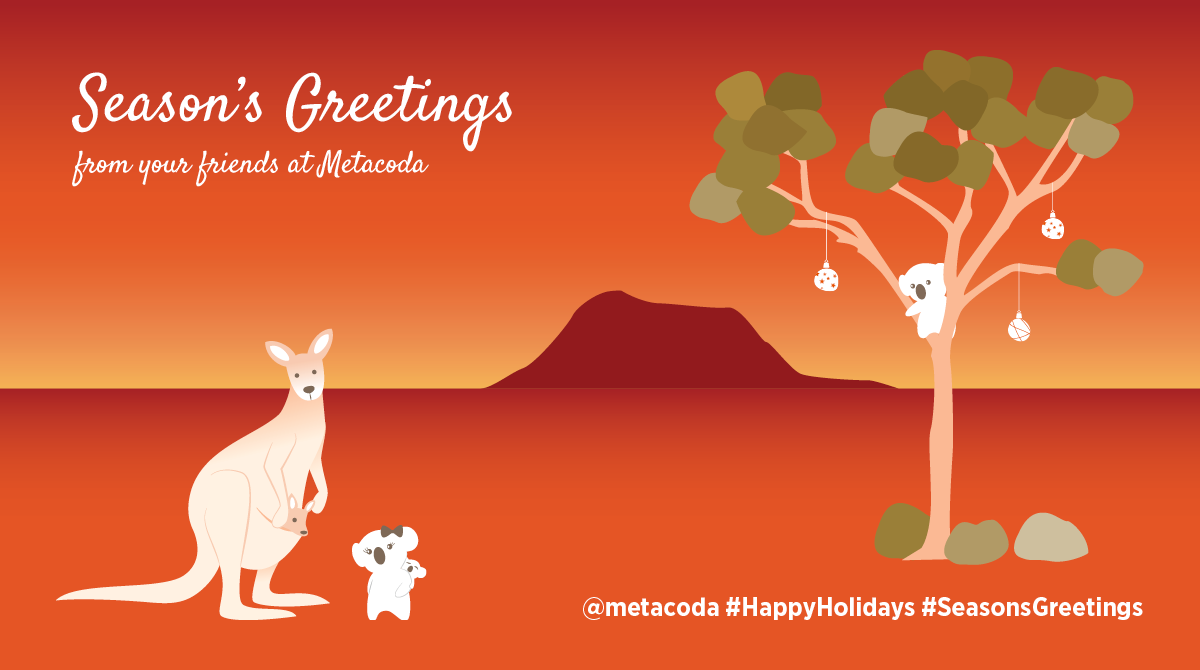 As you've probably gathered, we love connecting with the SAS community, especially our Metacoda customers!
If you haven't already, please take a few moments to fill in our survey about your plans with SAS® Viya® and how Metacoda can help meet your needs.
So far, common survey themes include securing the SAS platform, and the value that Metacoda provides. So if you haven't yet experienced Metacoda software, consider giving yourself the gift of a free trial after the holiday season.
Greetings to all and happy new year from the Metacoda team! We look forward to helping to make sure that 2020 brings you the confidence of a secure SAS platform.
Cheers,
Michelle
Read more

Don't you just love finding that special tool that makes your life easier?
In the early 2000's we found ourselves performing repetitive manual tasks to find metadata in our consulting work supporting SAS customers. We discovered there was a broad demand amongst other SAS platform administrators for improved access to metadata, and it would be mutually beneficial for the SAS community for us to become a SAS partner.
So in 2007, Metacoda was established as a SAS partner and we started work on developing Metacoda Plug-ins for the SAS 9 platform.
Since then, Metacoda has expanded around the world and we've continued to develop new software features to meet the needs of SAS customers. With the release of SAS Viya, we can see there are further opportunities to provide value-added tools on the SAS Viya platform. To assist us with our future product planning, please spend a few minutes to share your feedback, experiences and thoughts in a Metacoda Survey about your SAS Viya plans.
Many thanks in advance!