As the clock ticks and the calendar flicks, SAS Global Forum 2017 gets closer and closer…
You know that ticking sound. Maybe it's like the one in Peter Pan where Captain Hook is haunted by Tick-Tock, the crocodile. Or perhaps it's more like the sound of a clock striking the hour, as in Cinderella, with her countdown to midnight (or as I prefer to call it "pumpkin time"). Whatever form it takes, those clock sounds can often inhabit our subconscious as deadlines and elation approach. No doubt at least some of our SAS Global Forum 2017 organizers, presenters, attendees and sponsors – like Metacoda – are hearing some tick, tick, ticking, and feeling the excitement as April approaches.
So why the Disney-themed introduction, you wonder? Well, SAS Global Forum (SASGF) 2017 is being held at Orlando, Florida at the Walt Disney World Swan and Dolphin Resort; the same place it was held 5 years ago.
In fact, speaking of Disney, let's sprinkle a pinch of fairy dust and journey back to a few of our favourite SASGF 2012 Metacoda memories… …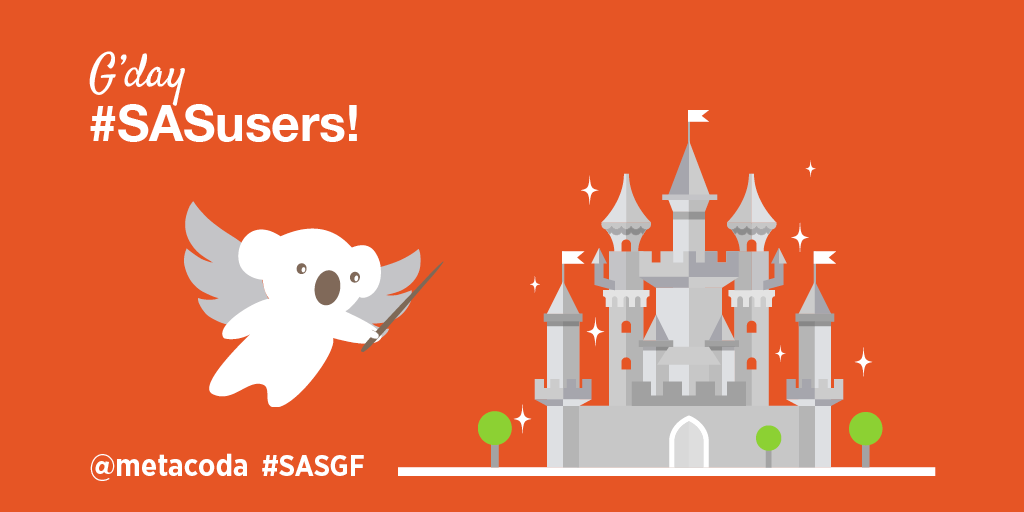 SASGF 2012… We were just finalising our new Metacoda Identity and Object Permissions Explorers ready for imminent release, and were Read more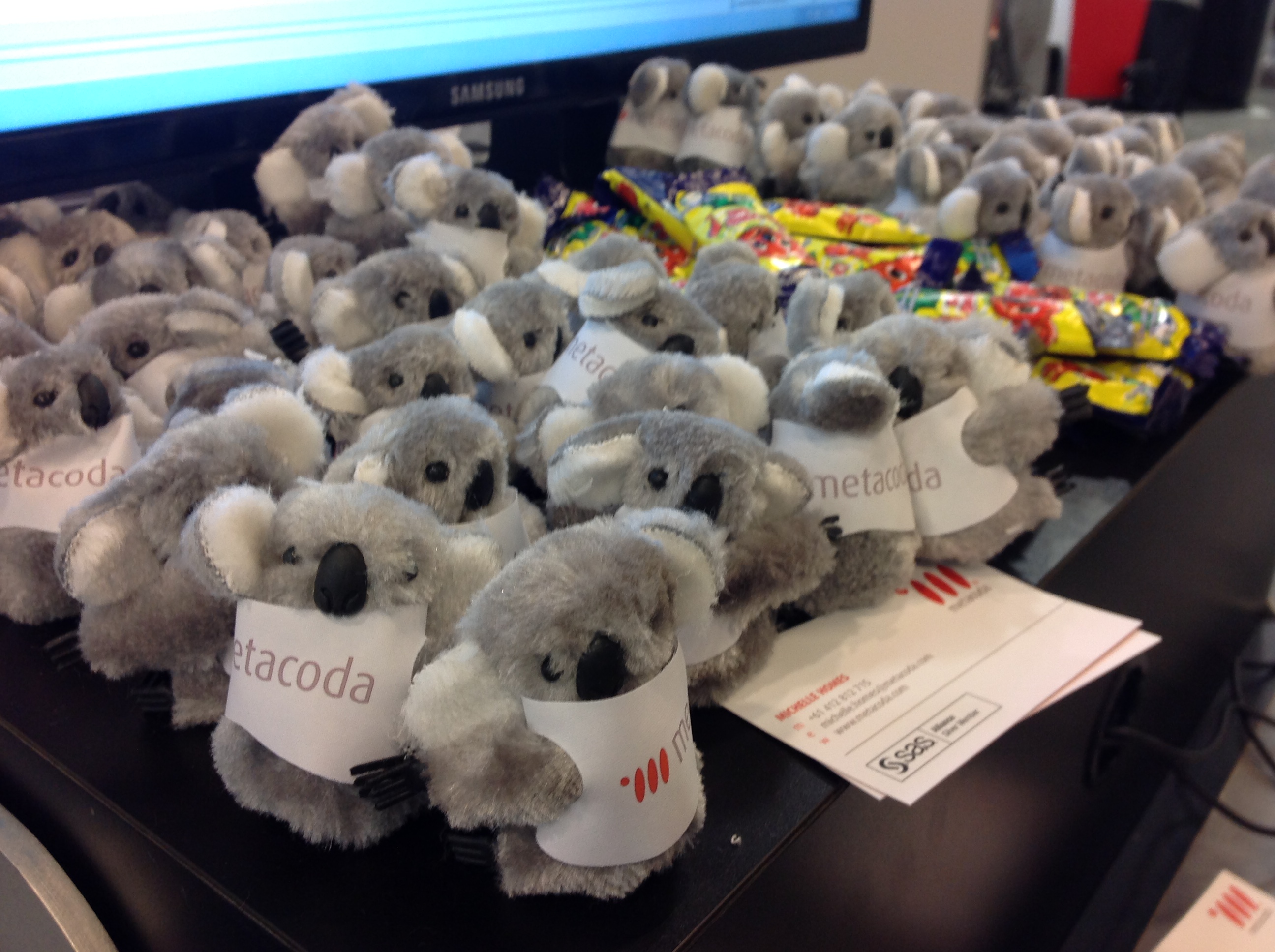 Hello friends!
It's the Metacoda koalas again wanting to say a little "hooroo" to farewell 2016 and thank you for your support.
What a busy year we've had meeting incredible SAS users all over the world! Perhaps you saw us at a conference or event? Or even adopted one of our many furry siblings along the way?
When we sent out our latest Metacoda blog post, we were thrilled to read the reflective responses from friends about our Metacoda koala social images this year.
This got us thinking about the many Metacoda koala photos that have been tweeted or sent to us during the year, and we simply couldn't resist sharing a few of them with you (see below). You'll find Read more

Thanks so much for being a part of our Metacoda community.
For us, business is all about the people (and koalas, of course!), so we really appreciate you hanging out with us this year (whether it was in person or online).
But before we farewell 2016, here's a short update to reflect a little, to let you know what we're up to, and to invite you to keep in touch.
Chat soon!
Michelle
---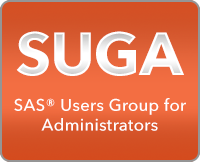 Join the SAS® 9.4 Metadata Server Environment webinar
Want to learn more about identity management and roles in a SAS 9.4 metadata environment? Join the free SAS Users Group for Administrators (SUGA) webinar on Tuesday 6th December (3-4pm Eastern Time). Webinar hosts Anja Fischer (SAS Customer Loyalty Team) and Paul Homes (Metacoda) will cover everything you need to know! Register now to watch live or to get the recording.
20DEC2016 update: The webinar recording, Q&As and slides are now available in the SUGA community.
---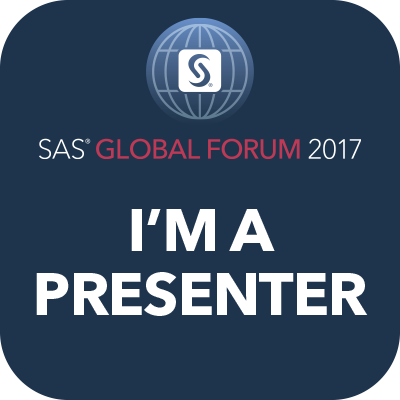 Metacoda to present at SAS Global Forum 2017
Metacoda's Michelle Homes is excited to be joining Charyn Faenza from First National Bank to present on SAS Metadata Security 301: Auditing your SAS Software Environment. To catch up with the SAS metadata security journey so far, check out Read more
You may recall that in our last blog post, the Metacoda koalas shared their excitement about an upcoming trip attending and sponsoring SAS events in Europe.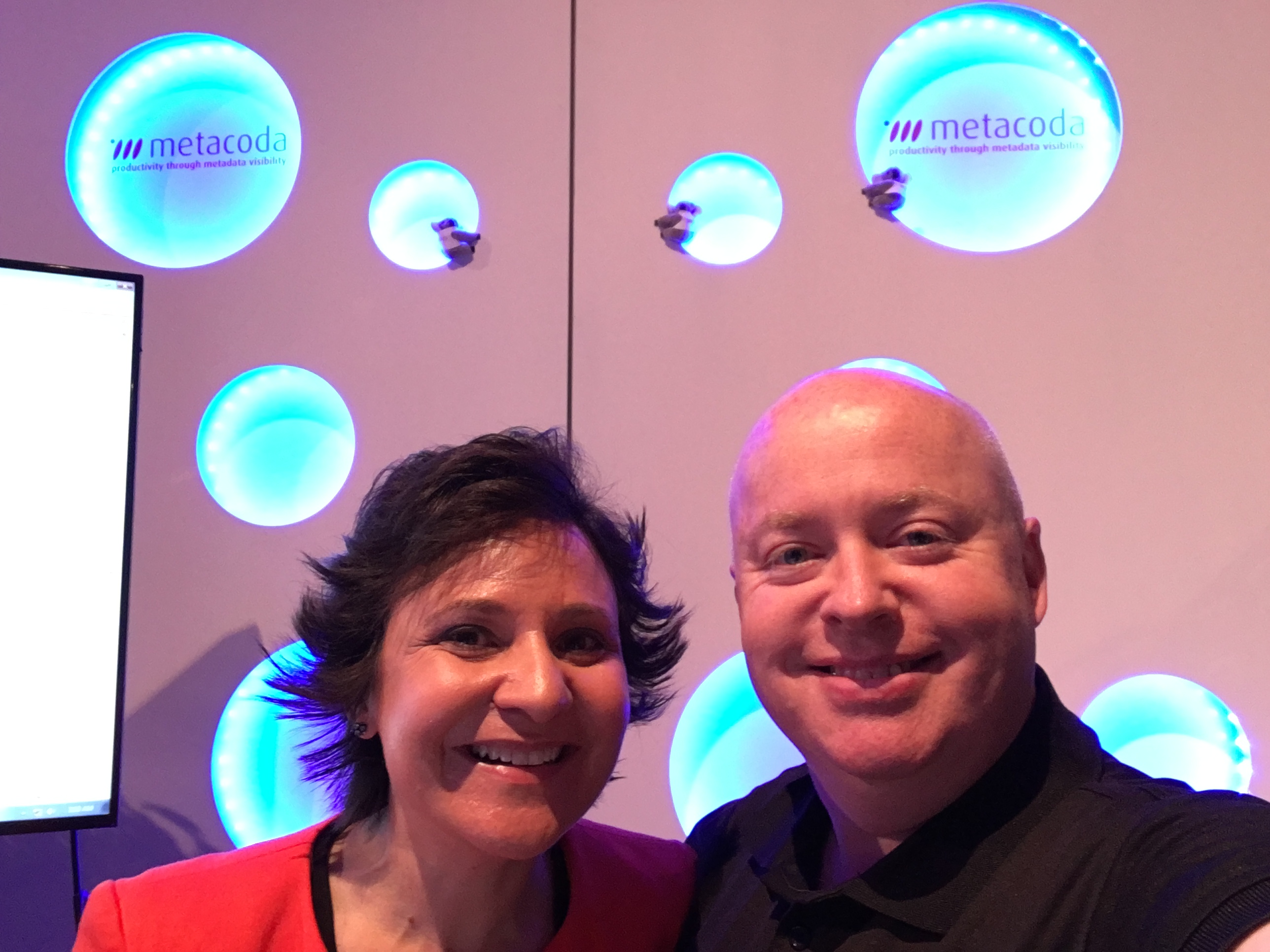 Well, we're pleased to report that the trip was a great success; the koalas had a wonderful adventure and we had a blast meeting up with our customers, partners, SAS community members and friends.
Friendly feedback
Thanks to everyone who visited our stands at recent events. It was particularly inspiring to hear feedback about the ways that Metacoda software is helping people around the world, for instance:
Thanks @moorsd for your @Metacoda support. We're pleased to hear how the software helps in your #SASadmin work 🙌#SASForumUK pic.twitter.com/wQFi67HjUm

— Metacoda (@metacoda) 28 September 2016
At SAS Forum France, Benoit shared he was able to Read more

G'day Metacoda followers,
It's the Metacoda koalas here!
You've probably seen us at a Metacoda stand, on social media, or mentioned at the end of a blog post… But we thought it was time to do our very own blog post so we can get to know each other a little better.
We'd like to start by telling you a bit about our two favourite things (besides eating gum leaves and sleeping, of course!).
Helping koalas
Our first favourite thing is helping our real koala friends.
In particular, we like to support the work of the Australian Koala Foundation (AKF), who are celebrating their 30th anniversary this year. They work really hard to protect koalas and their habitat, and they are even lobbying to introduce a Koala Protection Act similar to the Bald Eagle Act (enacted in the US in 1942).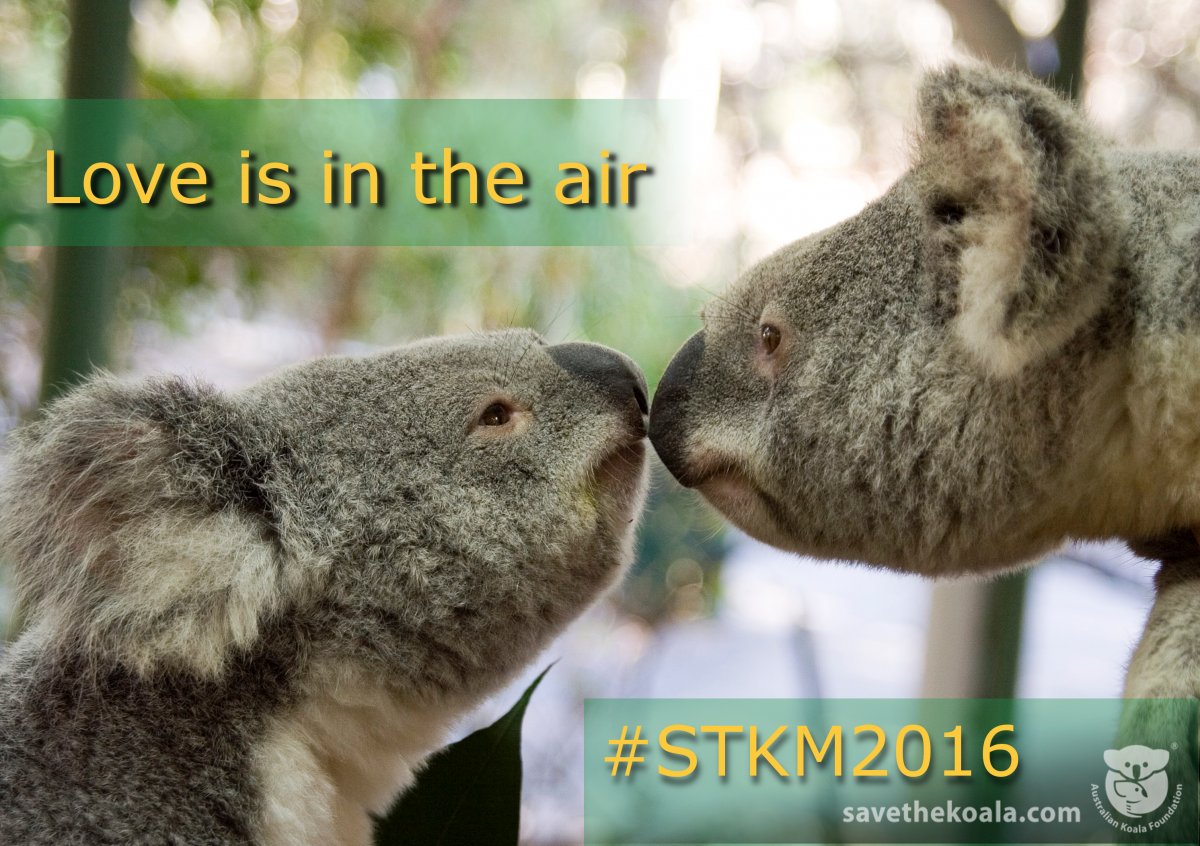 And did you know that September is Save the Koala Month (#STKM2016)?
So what better time to get involved with AKF – you can visit their website to:
purchase merchandise
make a donation
plant a tree
adopt a koala (you can't take it home with you, but you can take one of us home if you want!)
Alternatively, you can chat to our Metacoda humans, Michelle or Paul, about how to get involved. They are really big koala fans (just as we're really big Metacoda fans)!
Which leads us to our other favourite thing…
Meeting SAS users and spreading the message about Metacoda
Our other 'favourite thing' is travelling the world meeting SAS users and spreading the message about Metacoda.
We'll be setting off later this month with Metacoda, to sponsor and present at a few SAS events in the UK and Europe in September and October. We'll be sharing Read more