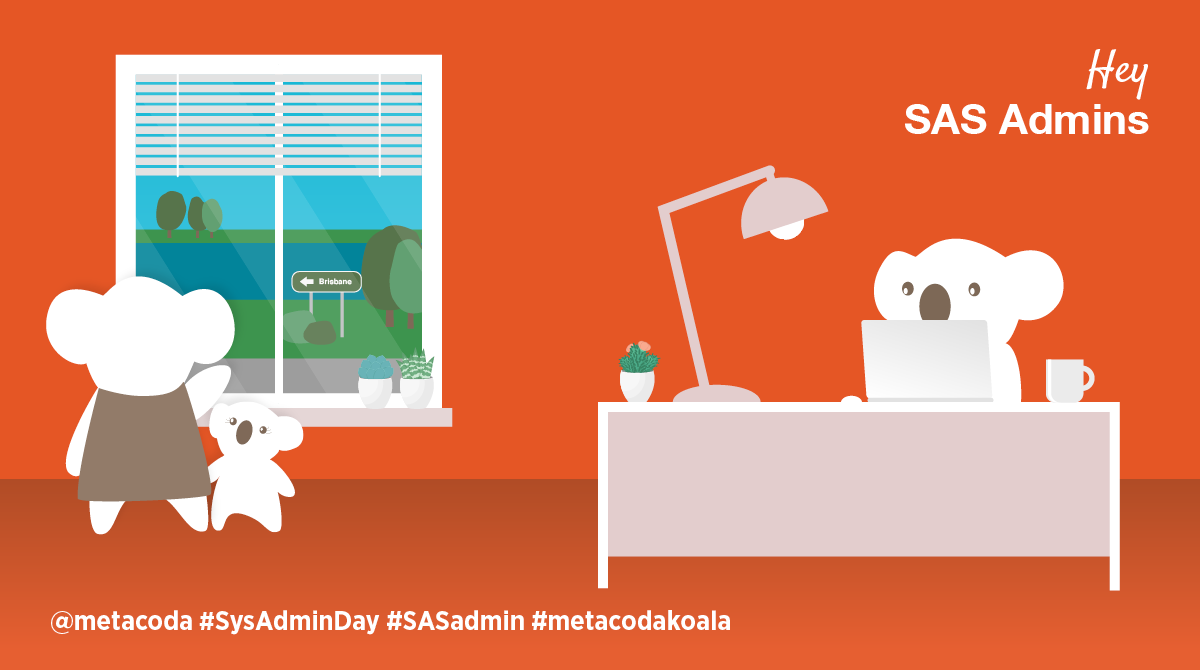 Got plans for Friday 31 July?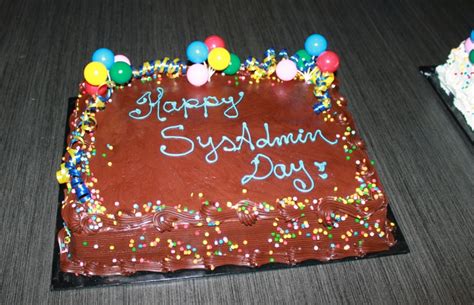 How about recognizing System Administrator Appreciation Day (#SysAdmin Day), which is held annually on 31 July (this will be the 21st year!).
But what exactly is SysAdmin Day you ask? Well, according to the slightly tongue-in-cheek explanation at www.sysadminday.com, SysAdmin Day is…
"only the single greatest 24 hours on the planet… and pretty much the most important holiday of the year. It's also the perfect opportunity to pay tribute to the men and women who, come rain or shine, prevent disasters, keep IT secure and put out tech fires left and right."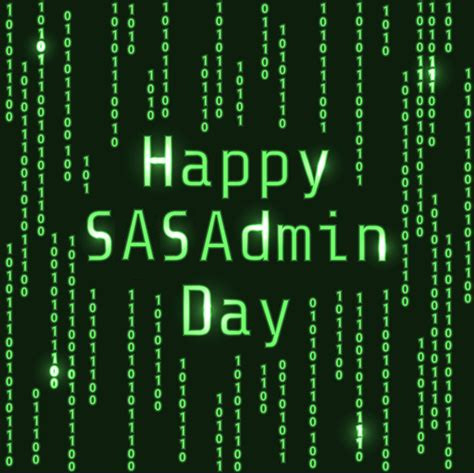 If you're like us, you're probably thinking 'what a great opportunity to also appreciate our SAS Admins and the often unrecognised work they do to keep our SAS platforms operating to perfection'.
Read more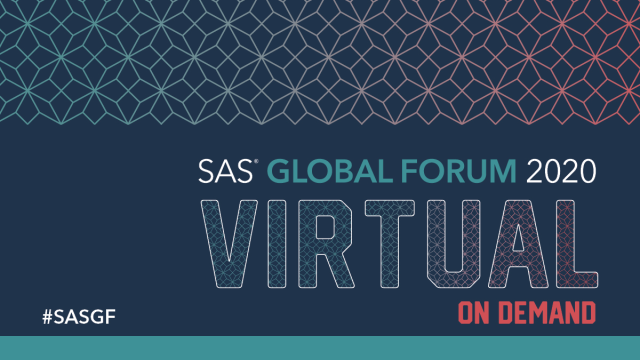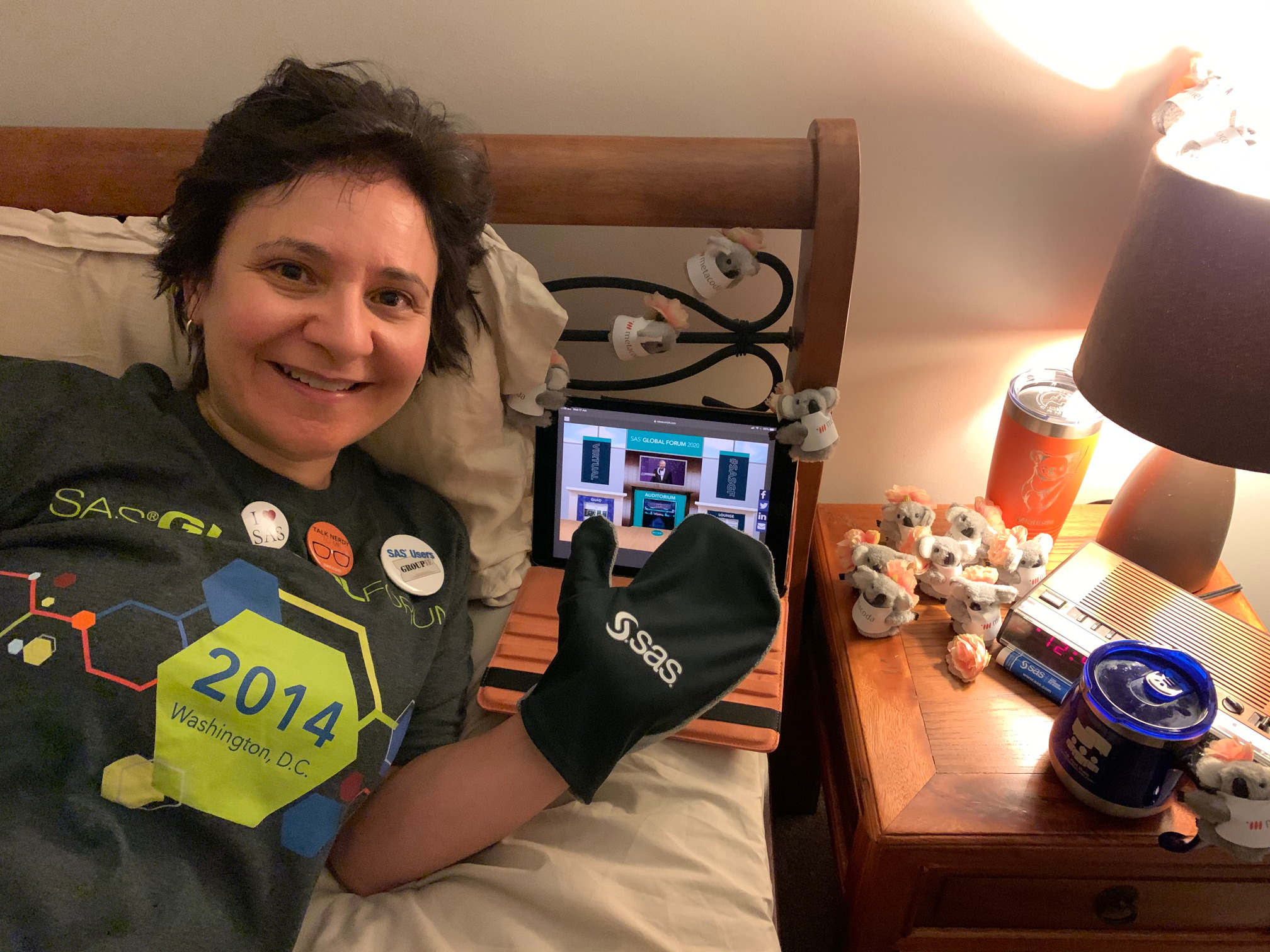 A lot has certainly changed since our March newsletter!
On a positive note, we've seen 'strength in numbers' as people have come together to meet collective challenges. We've also witnessed a new respect for the 'strength in numbers' as the eyes of the world have turned towards data and analytics for answers and direction.
As an analytics leader, SAS® gives customers The Power to Know®, and to make a difference. The SAS COVID-19 Data Analytics Resource Hub, for instance, is using 40+ years of SAS strength to help businesses navigate current challenges.
Thankfully, many of the gaps left by cancelled or postponed events have been filled by creative online alternatives: free training, #SASVirtualFriday (including The Never Normal), SAS Forum Digital #sasf20 (a virtual event replacing SAS Forum Germany, Austria and Switzerland), Ask The Expert webinars, SAS Nordic Hotline and many more.
As we mentioned in our earlier blog post, we were very excited about attending SAS Global Forum in Washington and were amazed to see how the SAS Global Forum team transformed the event into an inspiring three-part virtual experience including:
Free sessions available on the SAS Users YouTube channel
An on-demand Executive Connection
A virtual event with a wide array of sessions and topics delivered in an Auditorium, Lounge and virtual Quad (exhibit hall) with technology booths.
So – while we may not be able to actually touch – we're grateful to have been able to keep in touch in this physically distanced world.
We look even more forward to catching up in-person in 2021… until then, be sure to say g'day on your preferred social channel!
Big virtual koala hugs,
Michelle
Read more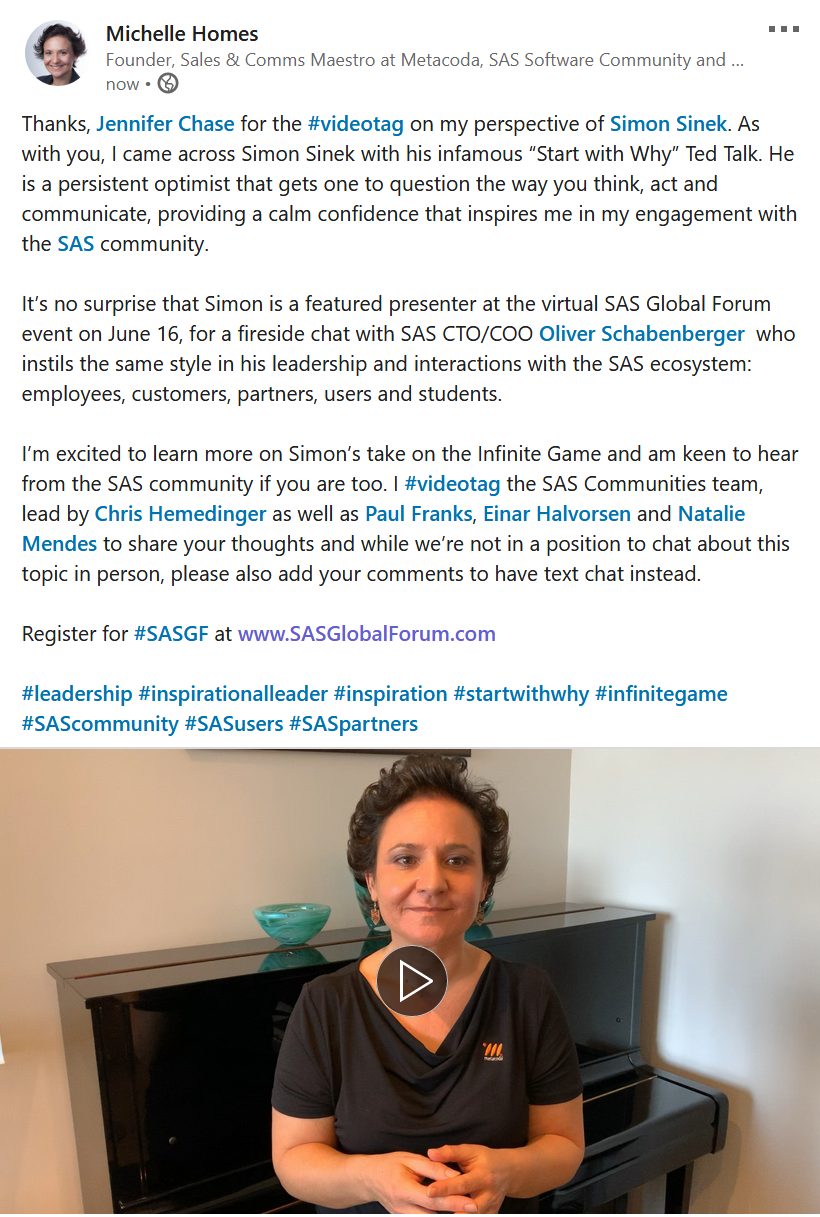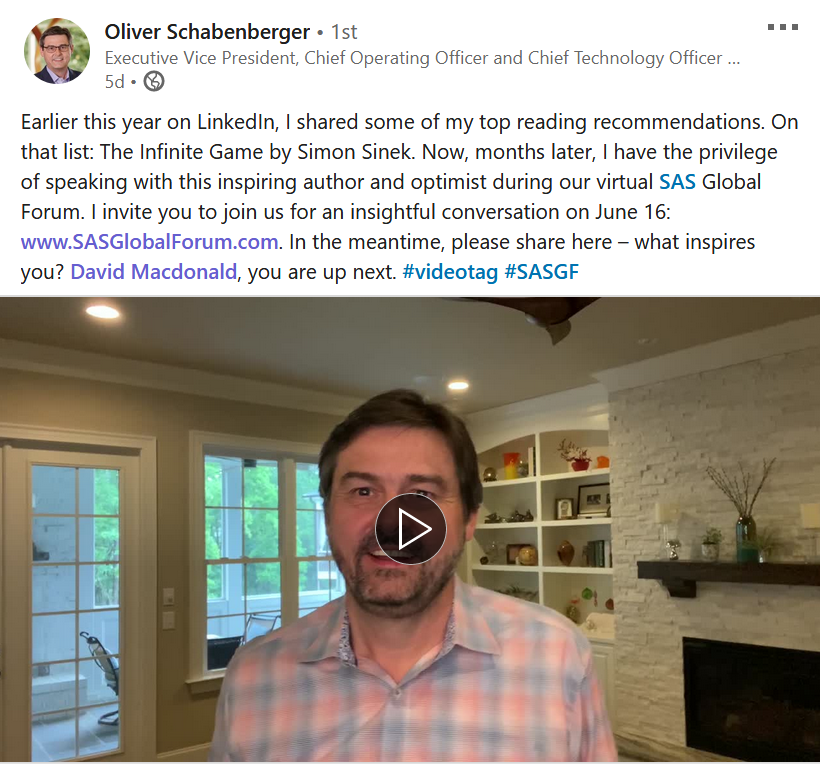 In the lead up to the virtual SAS Global Forum (SASGF) 2020 event on June 16, SAS CTO/COO, Oliver Schabenberger shared on LinkedIn one of the books on his top reading recommendations earlier this year is The Infinite Game by Simon Sinek and that he has the privilege in speaking with the inspiring author and optimist in a conversation on June 16. As part of the lead up to the event, he then commences a #videotag game asking David Macdonald, SAS Chief Sales Officer what inspires him.
Read more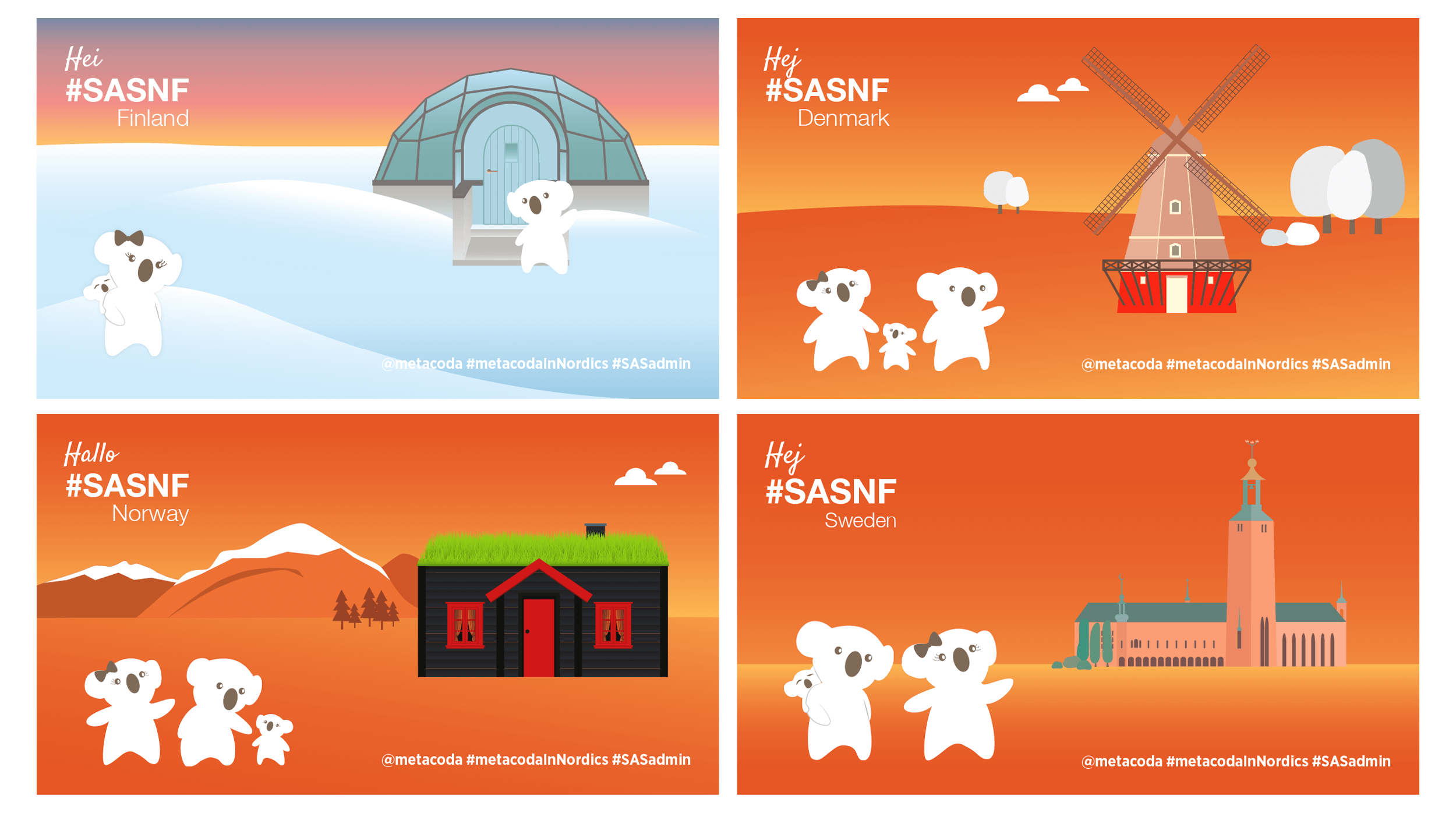 This month we reflect on the fact that in a non-COVID-19 world, we would have been sponsoring and experiencing the Nordic SAS Forums in Finland, Sweden, Norway and Denmark during May.
Of course, we'd hoped that these SAS community events could be held later in 2020 (as originally announced), but we've recently learned that all SAS face-to-face events will now understandably be delayed until March 2021.
This year, we'll really miss catching up with our wonderful Nordic friends – and travelling to this beautiful part of the world, – however we're excited that the SAS Nordic User Group Managers will still be offering plenty of great virtual events.
Read more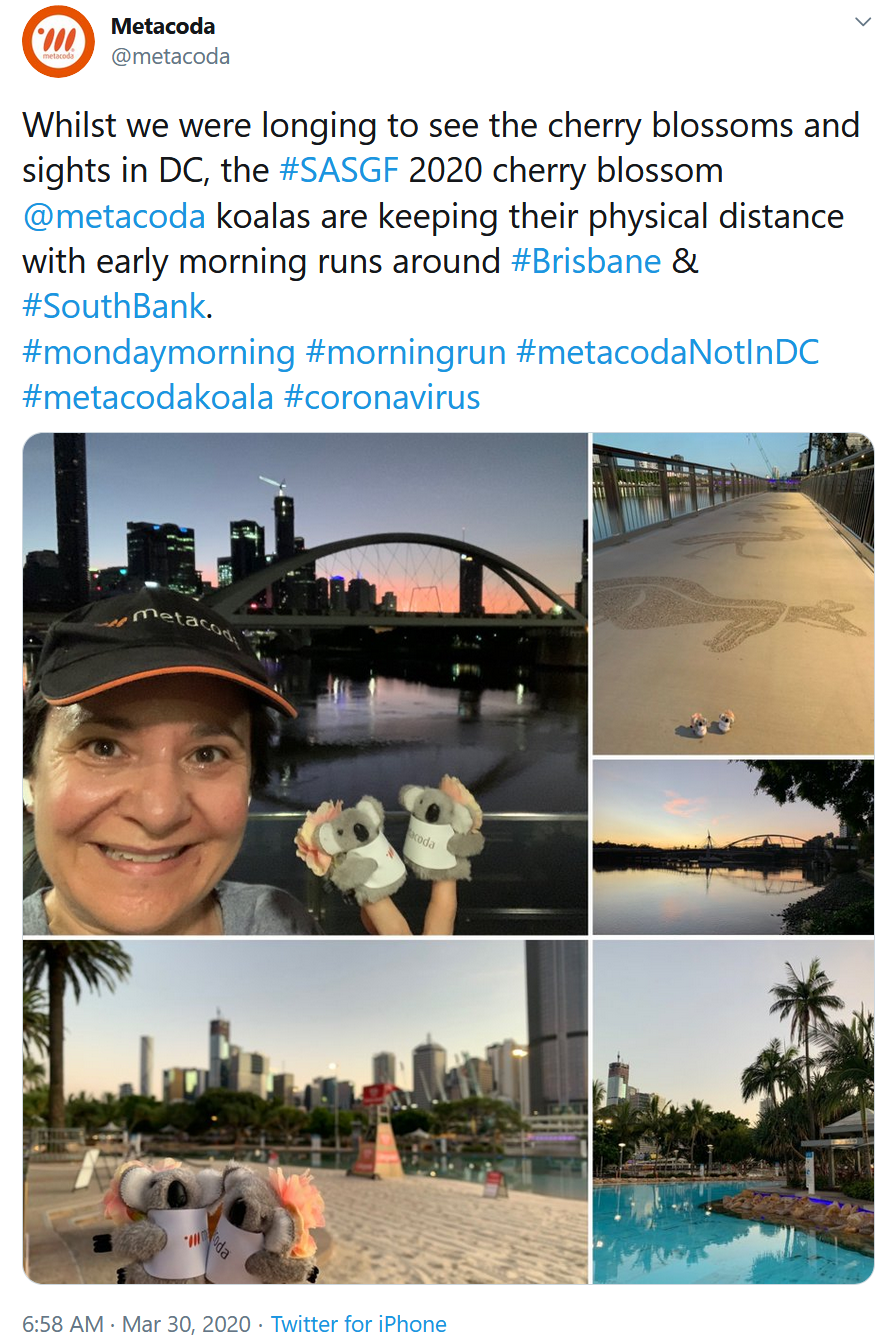 Hello human friends,
It's the Metacoda koalas here wanting to share some caring koala-ity news with you…
Firstly, we hope you are all safe and well during this tough time.
While we miss travelling, we feel extremely fortunate that Metacoda is easily able to work remotely, that we can still get outside for a morning run, and that we have the technology to stay in touch with our friends and family around the world.
Two of the many things we miss, from our koala perspective, are a) good news and b) nature, so we thought we'd bring you a bit of both in this message…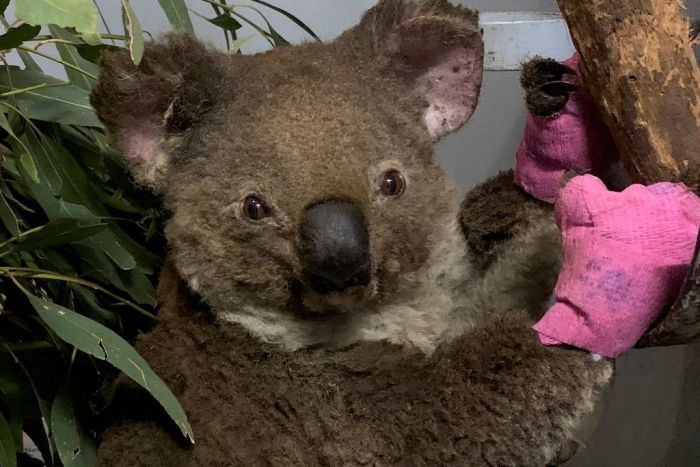 Although it seems like forever ago, it's just five months since huge bushfires devastated lives, livelihoods, homes, bushland and wildlife in many parts of Australia. As you may have seen on the global news, our koala friends suffered terribly.
Read more