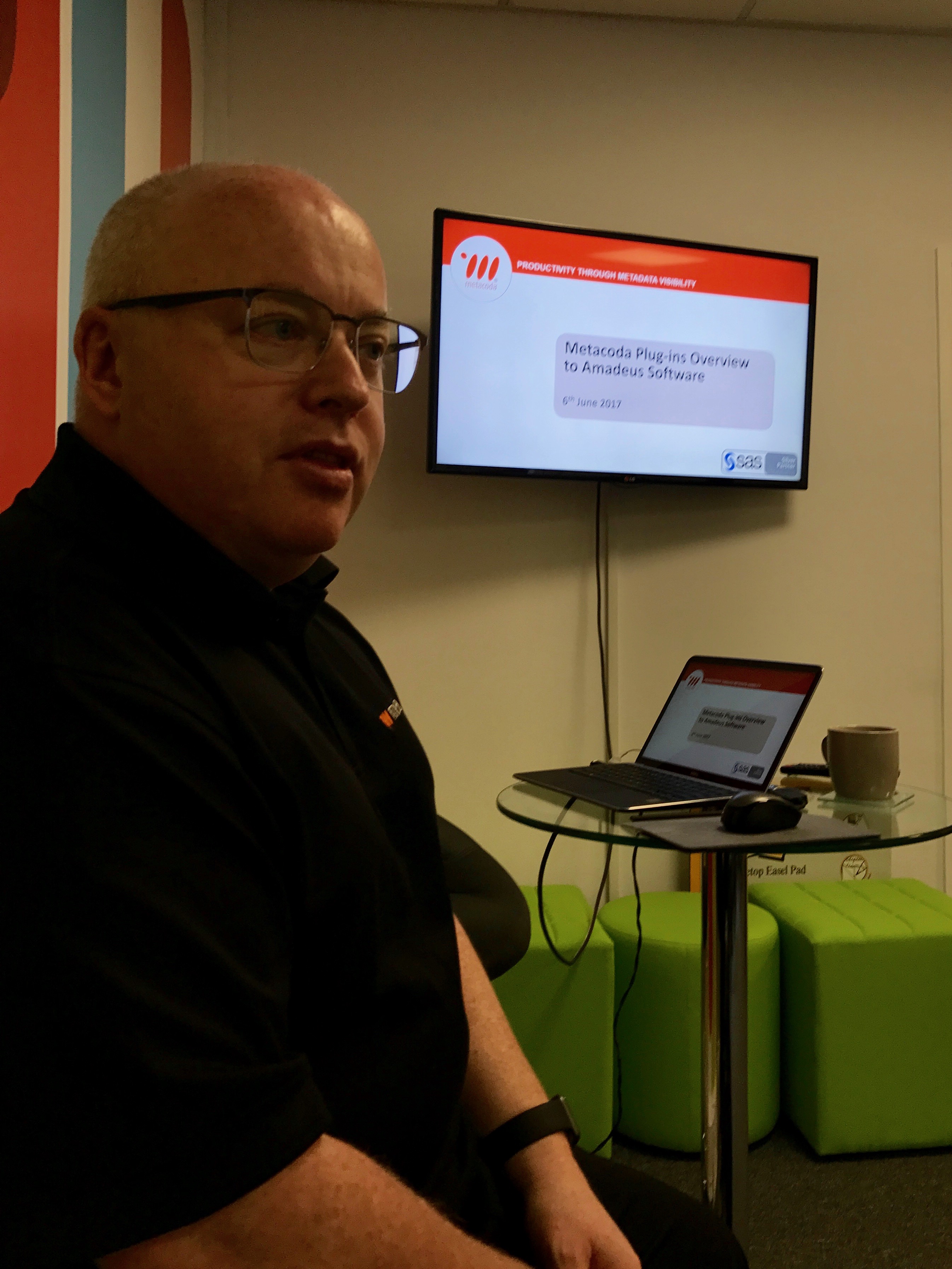 One of the ways we support our Metacoda partners is with face-to-face knowledge transfer sessions, where we provide comprehensive updates about our products.
While in the UK in June, we were fortunate to be able to schedule one of these sessions with Amadeus Software. As a Metacoda partner since 2011, Amadeus recommends our products whenever a customer can benefit from automated security integration and auditability. Amadeus say their customers are most often introduced to Metacoda as part of their SAS platform delivery service. Amadeus delivers SAS security with auditable access to data and SAS functionality, and integrated user and group security with Active Directory or LDAP.
Through our partnership we've been able to help customers with a range of complex environments – including a hybrid of three Active Directory domains – and have enhanced Metacoda software to benefit other customers in addressing these real-world challenges.
Highlights from our knowledge sharing session…
Our presentation to Amadeus covered Metacoda Security Plug-ins, including our latest, the Permissions Tracer Plug-in. Time-poor SAS administrators love the Permissions Tracer because it means Read more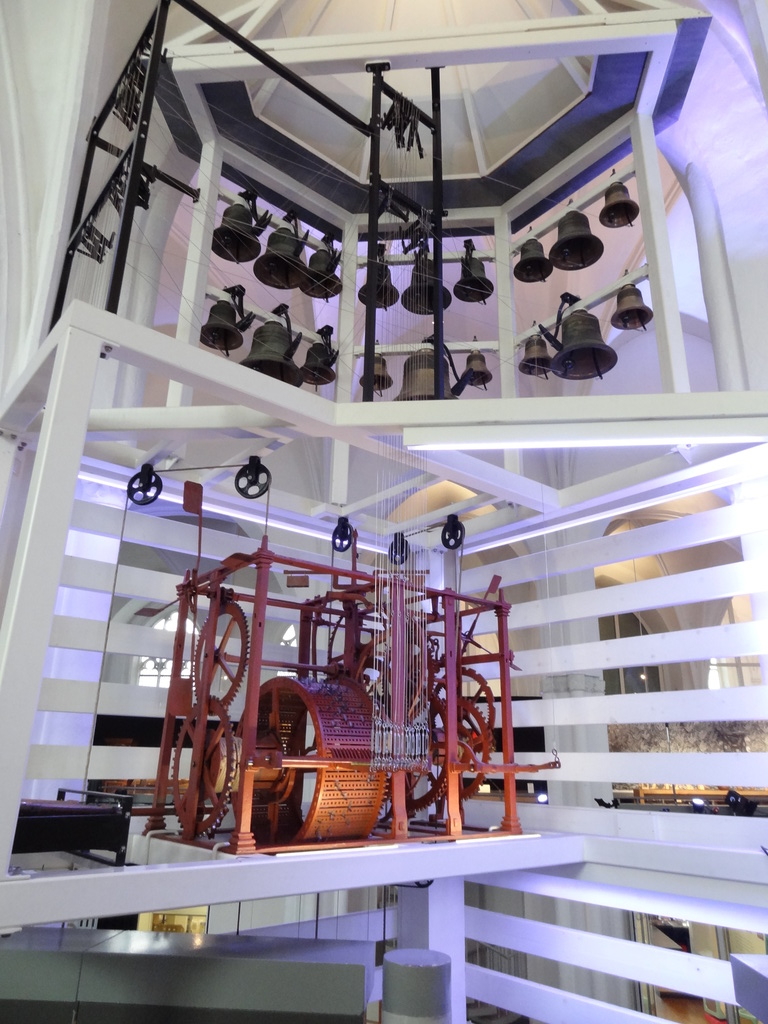 For the past few years SAS Forum Nederland has been held in Nieuwegein, a town not far from Utrecht. In Utrecht there is a museum, Museum Speelklok that I've been longing to visit and with a free Saturday afternoon following SAS Forum Nederland, I gleefully did.
The Museum Speelklok website states "Museum Speelklok will take you through the wonderful world of self-playing musical instruments, surprising its visitors every day with the cheerful tunes sounding from all corners of the museum." And it sure was wonderful. I was mesmerised by the musical tones and in awe of the history and amazing engineering these 16th century instruments possessed. From musical clocks, musical boxes, orchestrions and traditional Dutch organs it was a delight. The enchanting experience not only was a musical fulfilment, it was engineering adventure as I watched the pins, pulleys and drums move in perfect harmony.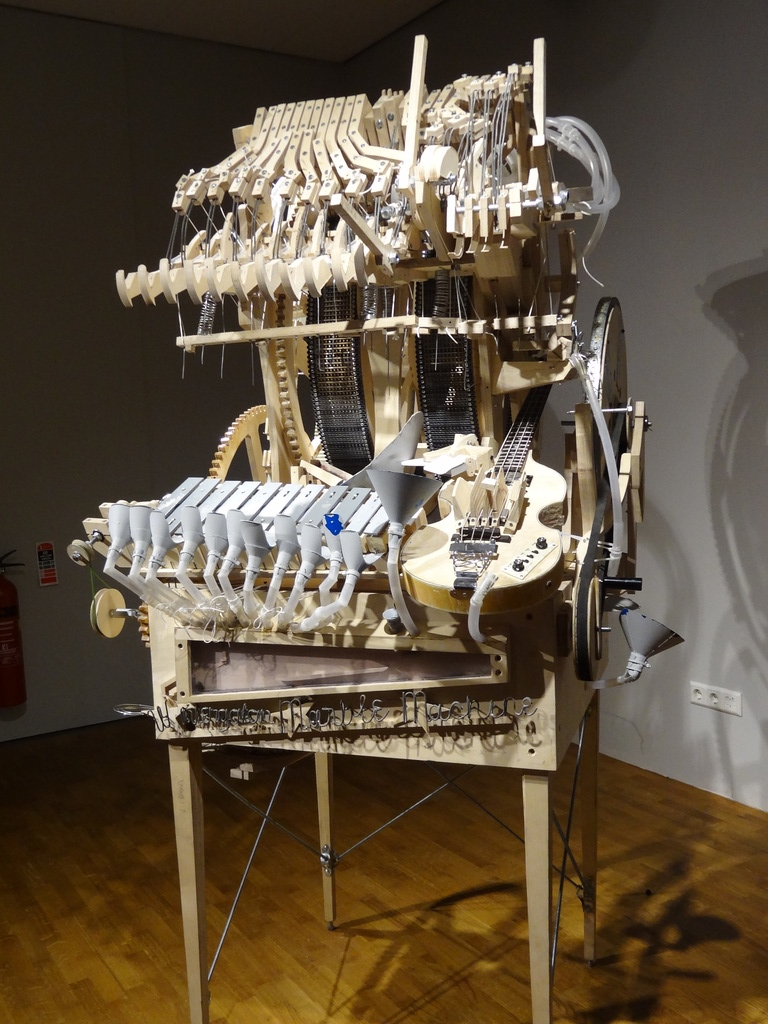 Being inspired
I was spellbound with one instrument on display, A Magical Marble Machine. This instrument was created and donated to the museum after the creator, Martin Molin, member of the Swedish musicband Wintergatan become inspired while visiting the Museum Speelklok in 2014. After 14 months he created a magical music machine of packs of plywood, 3000 screws and no less than 2000 marbles. I urge you to watch the viral (almost 50 million views) YouTube video below of his creation that includes a virbraphone, kickdrum, snare-drum, cymbals and an electric bass. Read more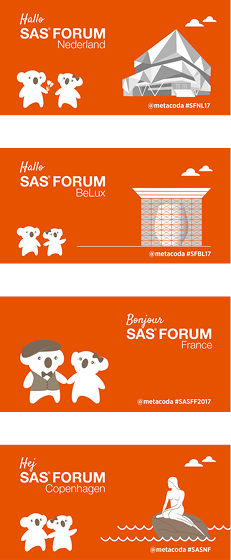 We've recently returned from the beautiful cities of Nieuwegein, Brussels, Paris and Copenhagen where we were sponsors at four European SAS Forums.
As always we had a fantastic time being part of the SAS community, and we definitely embraced the theme "Experience Your New Possible"!
As with SAS Global Forum 2017, the events boasted thousands of attendees, analytics storytelling, data visualization, data management, technology, leadership and socialness.
Many thanks to SAS forum organisers for the sponsorship opportunities, and to our customers, partners and community for your support and friendship.
Helping to keep your SAS platform secure
Amidst the many Tweets and selfies, the events were full of great opportunities to talk to SAS customers about platform security. In particular, at SAS Forum France, Michelle Homes (Metacoda) and Gregory Becquembois (Decision Network) were excited to be interviewed by Elisabeth Ziegler on our partnership and how Metacoda products can help to keep SAS platforms secure. You can see the recording on YouTube.
Four events in seven days!
With four jam-packed SAS Forums, it sure was a busy and rewarding week! Use the table below to take your own quick journey via Tweets, videos and presentations/summaries.
Thanks for being part of our Metacoda community. We hope your professional and personal 2017 journeys have been going well. We'd like to give you a quick update on ours and how we can help with your SAS® security journey.
Please feel free to reach out to say g'day, share your Metacoda koala antics, ask questions, provide feedback on our software, or simply keep us updated with your SAS security journey.
Hope to see you in person or online soon!
Metacoda: a SAS Global Forum 2017 sponsor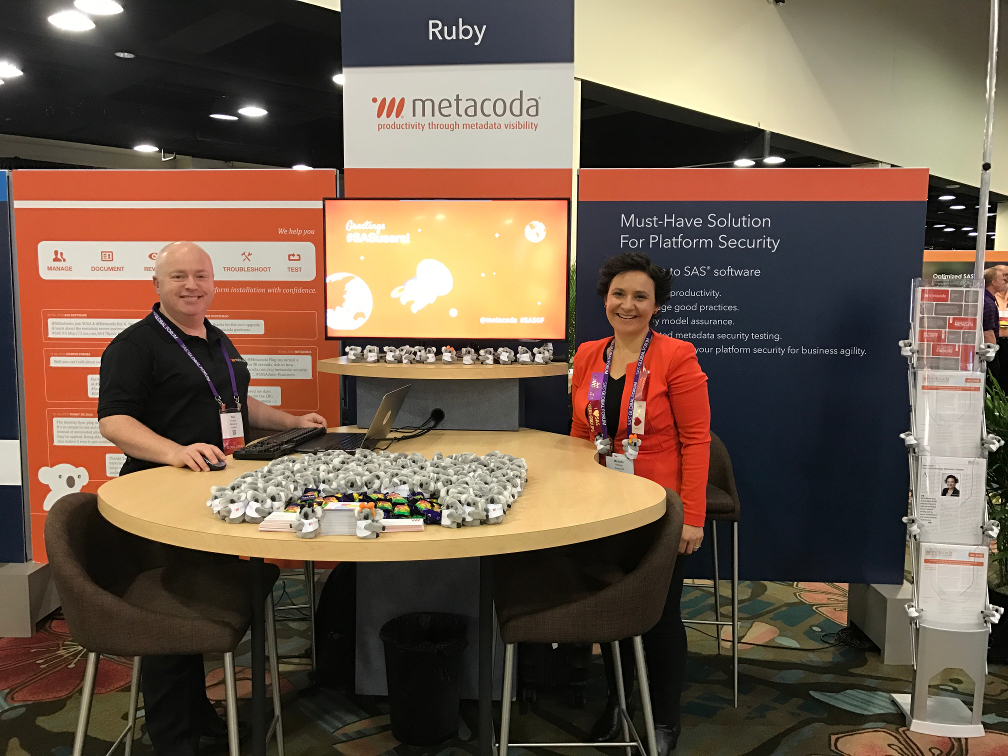 We enjoyed being a sponsor at SAS Global Forum (SASGF) last month and meeting so many SAS customers at the Metacoda stand. Please read our SASGF blog post about our conference experience (including the Metacoda koalas). If we missed seeing you and you'd like to have a web demonstration on keeping your SAS platform secure, please contact us – we'd love to hear from you!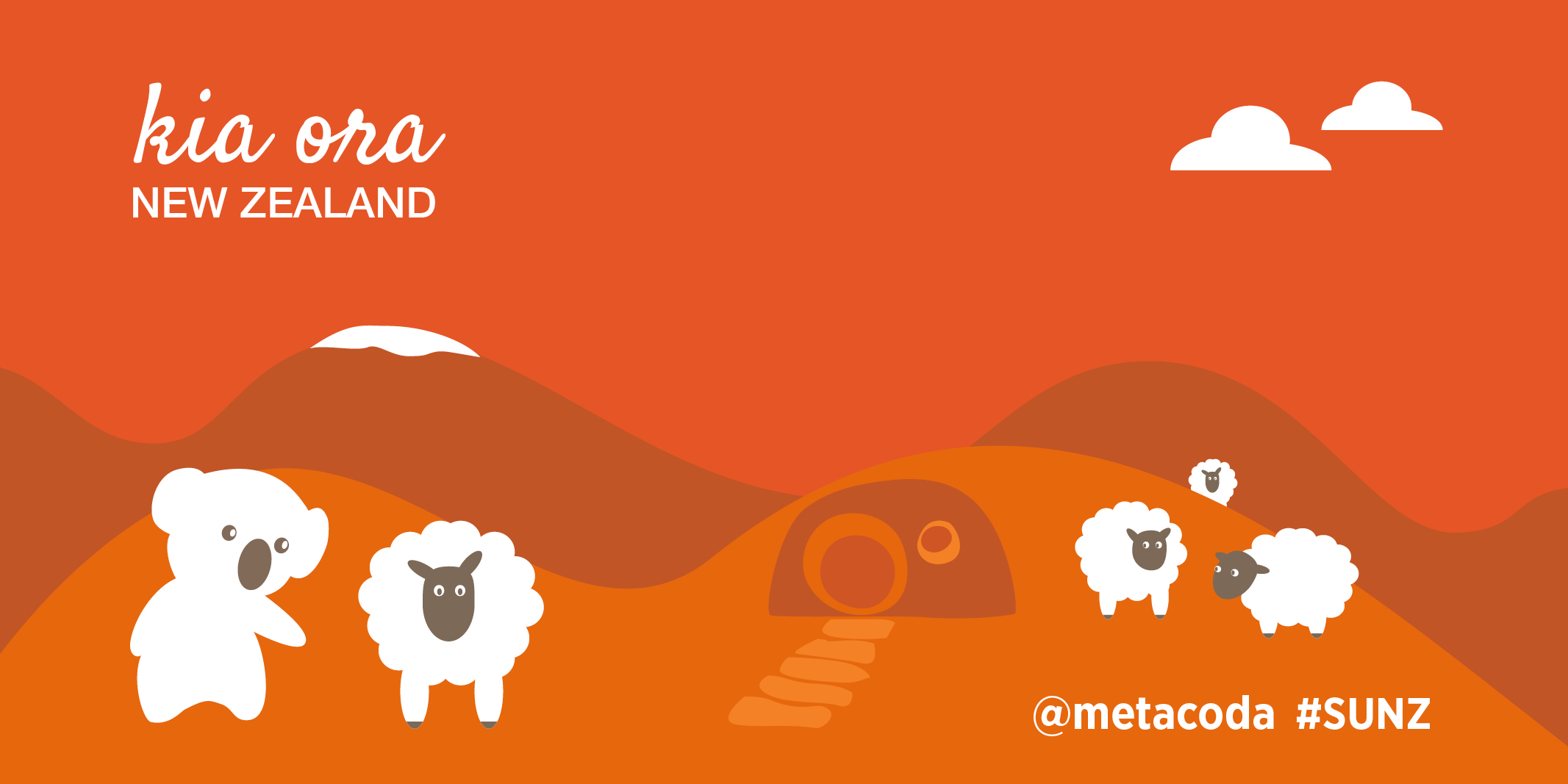 Metacoda have recently returned from SAS Global Forum (SASGF), where we thoroughly embraced the theme of 'Data Knows No Boundaries'. We're now looking forward to Thursday 11th May 2017 when we'll be sponsoring SAS Users New Zealand (SUNZ), and expanding on the boundless innovation of analytics with the theme 'Open Minds'.