At Metacoda we like to know as much as possible about how SAS admins work, so that we can better plan our business and products to best meet your needs.
And what better way to find out than by simply asking?
So in October we ran a SAS® Administrator Survey on Metadata Security.
A huge THANKS to everyone who filled in the survey, giving us a really useful set of information and comments.
In total we had 72 responses, with an average completion rate of 92%, and a typical fill-in time of about 2 minutes and 20 seconds.
The survey was conducted using SurveyMonkey where they've analyzed the results and produced the following charts. <side note>Naturally, there was a temptation to do the analysis in SAS and to create a SAS Visual Analytics dashboard.</side note>
As promised, here's a snapshot of the results (anonymous, of course). Read more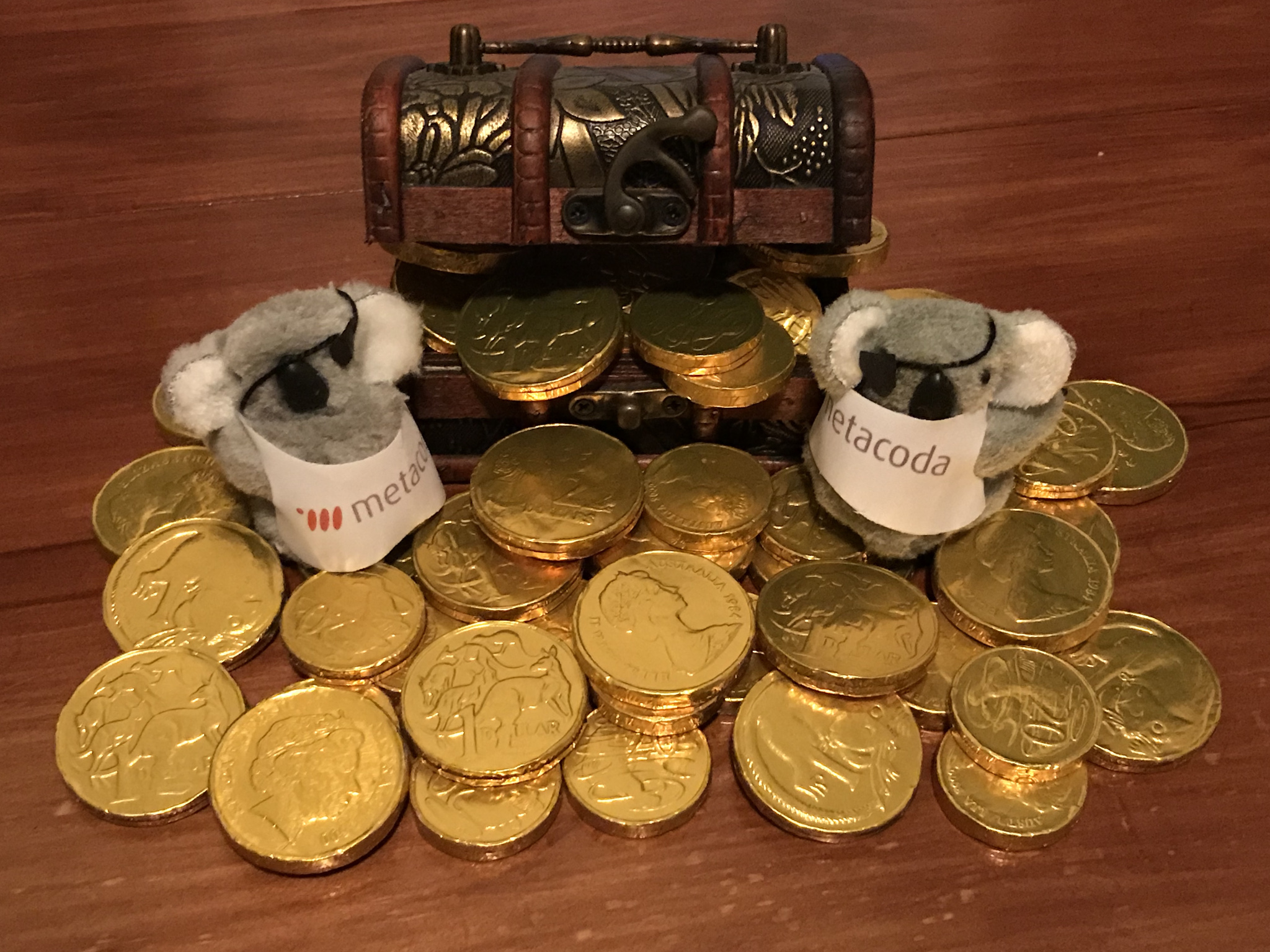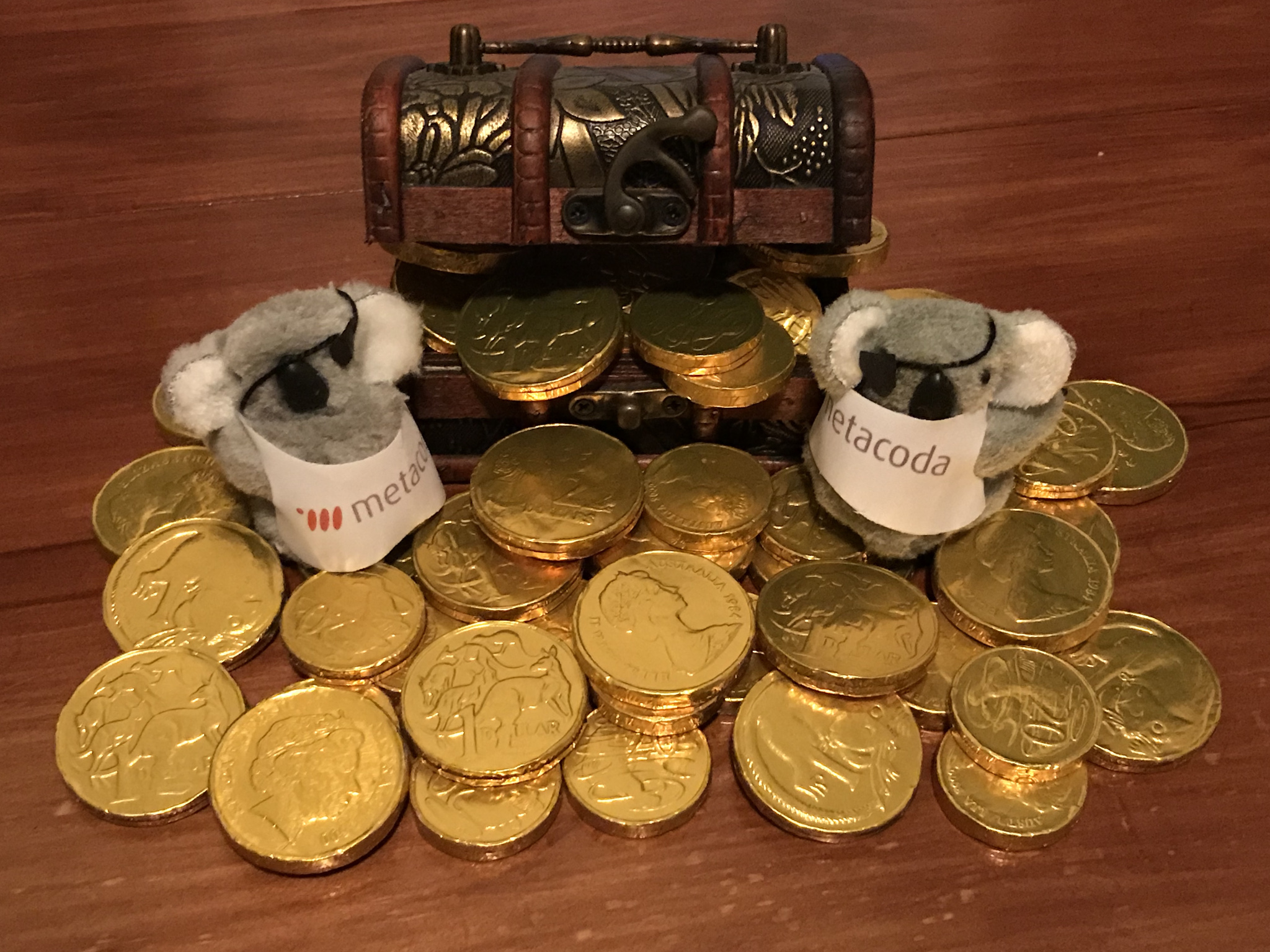 As a SAS professional, you'll know that there is always something to learn with SAS software. On 24th October, Michelle presented at our local SAS user group, QUEST (Queensland Users Exploring SAS Technology), "Ten Treasure Trove Tips to Takeaway for SAS professionals". In being asked to present on #TalkLikeAPirateDay, Michelle embraced the opportunity to create a pirate and treasured themed presentation, digging deep to deliver ten treasure trove tips for statisticians, analysts, data wranglers, administrators and new SAS learners to takeaway. The tips were curated from the following SAS community champions: Cynthia Johnson, Kate Schwartz, David Stern, Paul Homes, Rick Wicklin, Bobby Wagoner, Gert Nisson, Sanjay Matange, Robert Allison, Linus Hjorth and Chris Hemedinger. Thank you!
It was an educational and fun evening where QUEST attendees were treated with Read more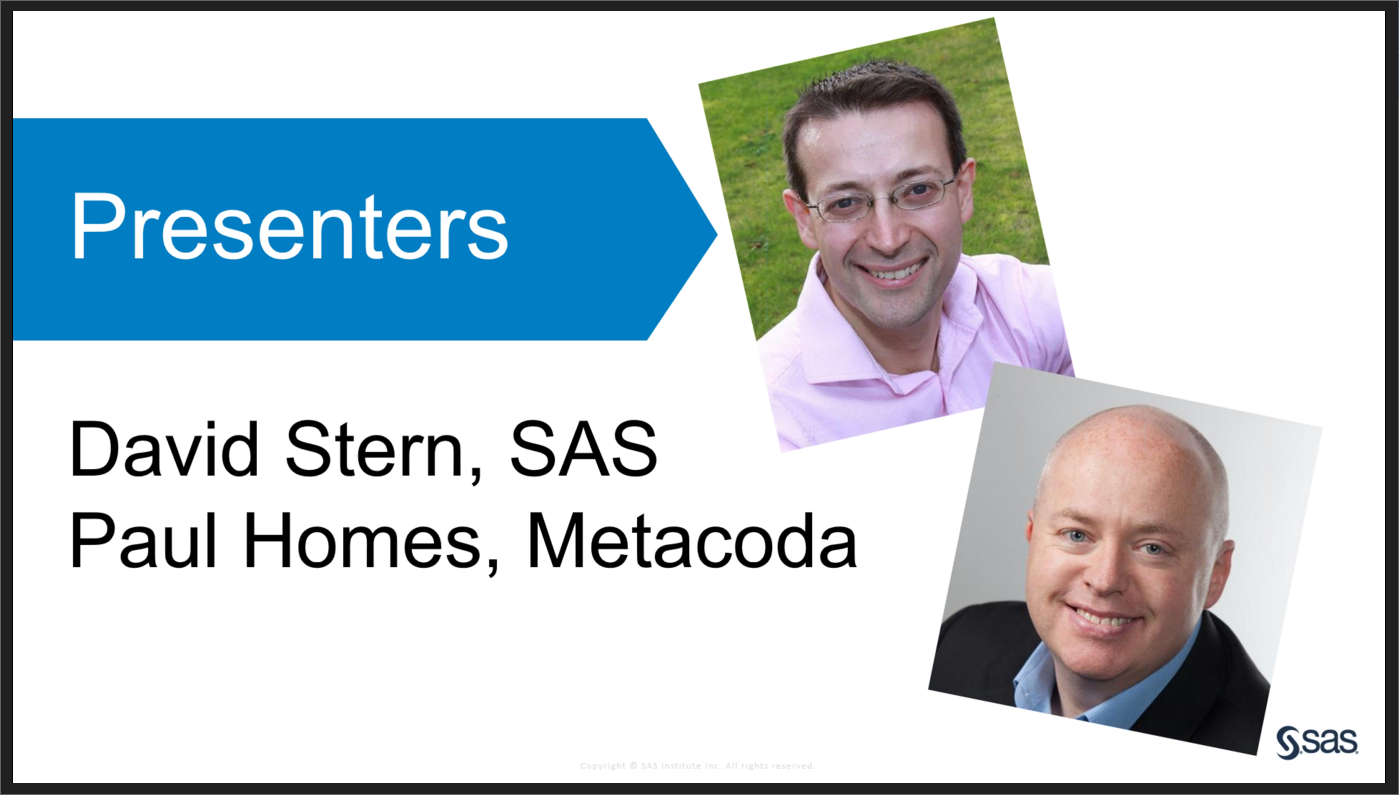 Have you heard of the SAS® Security Model Design Eight Golden Rules? If not, we first recommend reading the SAS Global Enablement and Learning (GEL) Five papers on Recommended SAS 9.4 Security Model Design (part 1 & part 2) These papers, provided by David Stern, are an excellent resource for SAS customers and partners to use when designing security for their SAS platform implementations.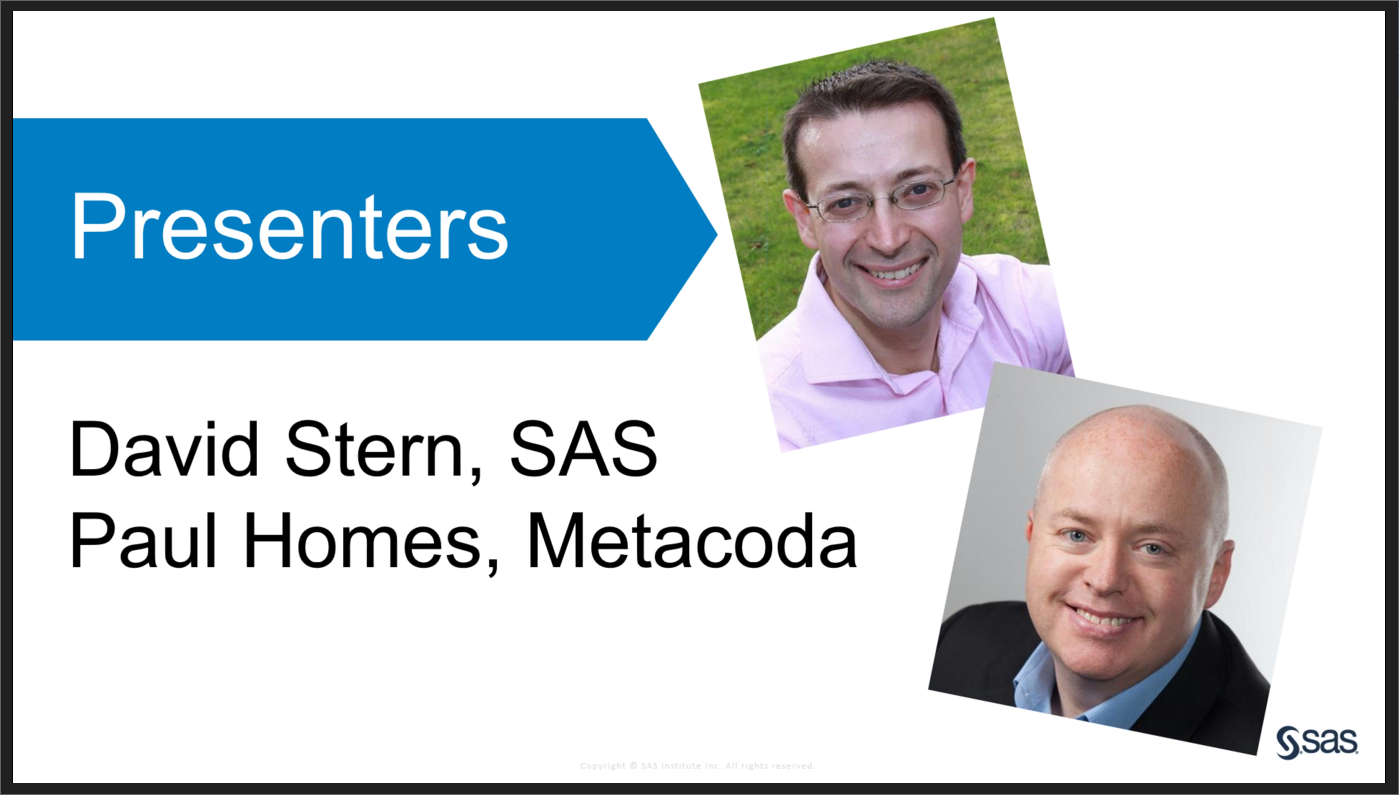 On Monday 9th October, David Stern from the SAS GEL team presented with Paul Homes from Metacoda at a SAS UK Customer Loyalty webinar on SAS® Security Model Design Golden Rules, Validation, and Monitoring with Metacoda. The webinar recording is well worth watching to get an understanding of SAS security best practices and how Metacoda helps to ensure your SAS platform remains secure! The webinar recording, Q&A and slides are available at http://bit.ly/SASUKMetacodaWebinar
We'd like to encourage you to consider using a third party tool to help you analyze, inspect and test the structure of the security model design in your SAS 9 deployment. The best known of these is the set of security plug-ins from Metacoda. David Stern, SAS Global Enablement and Learning team
One of the secrets to enhancing products is knowing what our user community want. It'd be great if you could spare a few minutes to answer some questions. This will help us get some more insights into how SAS administrators work that we can also use with our product planning.
We will publish the anonymous results on the Metacoda blog when the survey is finished.
Take the brief SAS Administrator Survey on Metadata Security
Many thanks in advance!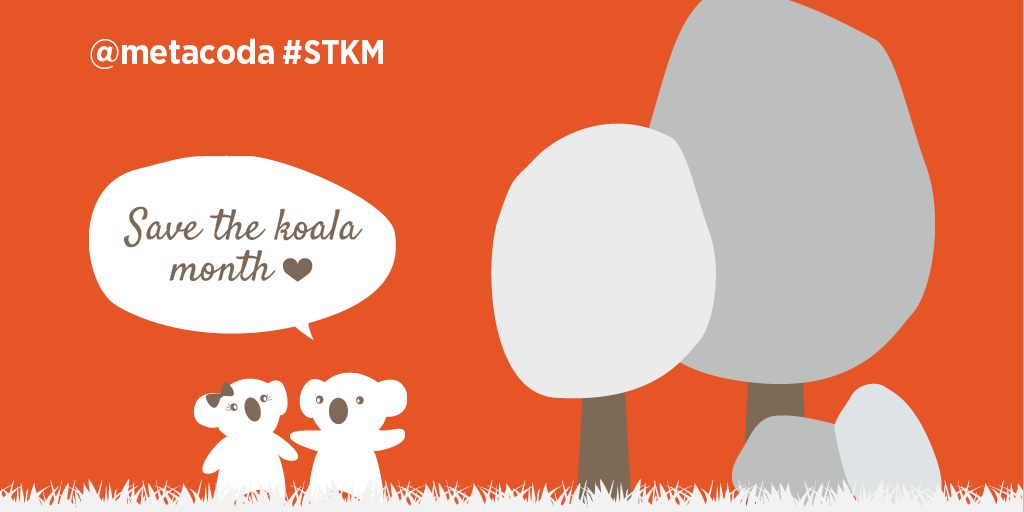 Metacoda celebrated its 10th birthday this month! It's an exciting milestone and we'd like to extend a great big thanks to you for being part of our Metacoda community along the way.
We started off the year talking about journeys and, in particular, how we can help with your SAS security journey. We were wondering how it's going?
In a recent blog post we highlighted how SAS Communities are aWEsome. We'd love to hear your experiences – please post a comment in the blog or chat to us in person at an upcoming SAS event.
Hope to see you in person or online soon!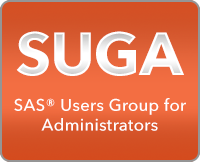 Webinar: SAS® Security Design and Best Practices
Did you catch the SUGA: SAS security design and best practices webinar on Tuesday 12th September?
If not, you can go to SUGA to get the webinar recording, Q&A and slides. Angie Hedberg (SAS Technical Consulting Manager) and Michelle Homes (Metacoda) covered key design best practices for securing SAS 9.4 metadata and the file system, and how Metacoda can help to secure your SAS environment.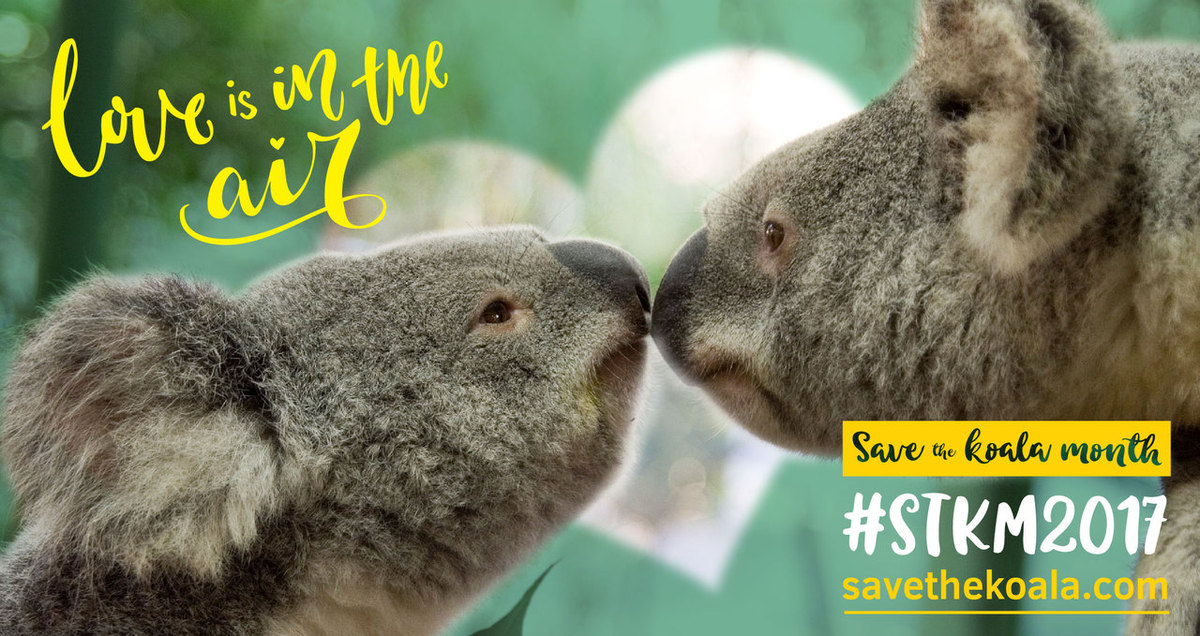 Save The Koala Month
It's Save the Koala Month (#STKM) and the theme is "Love is in the Air". So as supporters of the Australian Koala Foundation, we want to do our bit to spread the Koala love far and wide! Join in the #STKM2017 celebration and find out how you can help save the koala.
Read more