Whether you've been a SAS user for days, months, or years, there is one thing that's for sure… the SAS community is aWEsome!
My own SAS journey is into its third decade, having first used SAS during my undergraduate degree in the late 1990s. Twenty years ago I became one of the first SAS graduates in Australia, and have been a passionate advocate for the software and community ever since.
#TBT – 20 years ago! First @sas_anz graduates in 1997 incl @HomesAtMetacoda @_jchoy & @TheSavSays #IloveSAS https://t.co/hAjeTxvvIe #SAS pic.twitter.com/kJAbLaN0dH

— Michelle Homes (@HomesAtMetacoda) January 19, 2017
I love the innovation, energy and support SAS users share when they come together in person. I also love the collaboration and sharing within the online communities and social media.
It truly is fabulous to be part of a global community with such outstanding, engaging members, supported by an awesome community management. Read more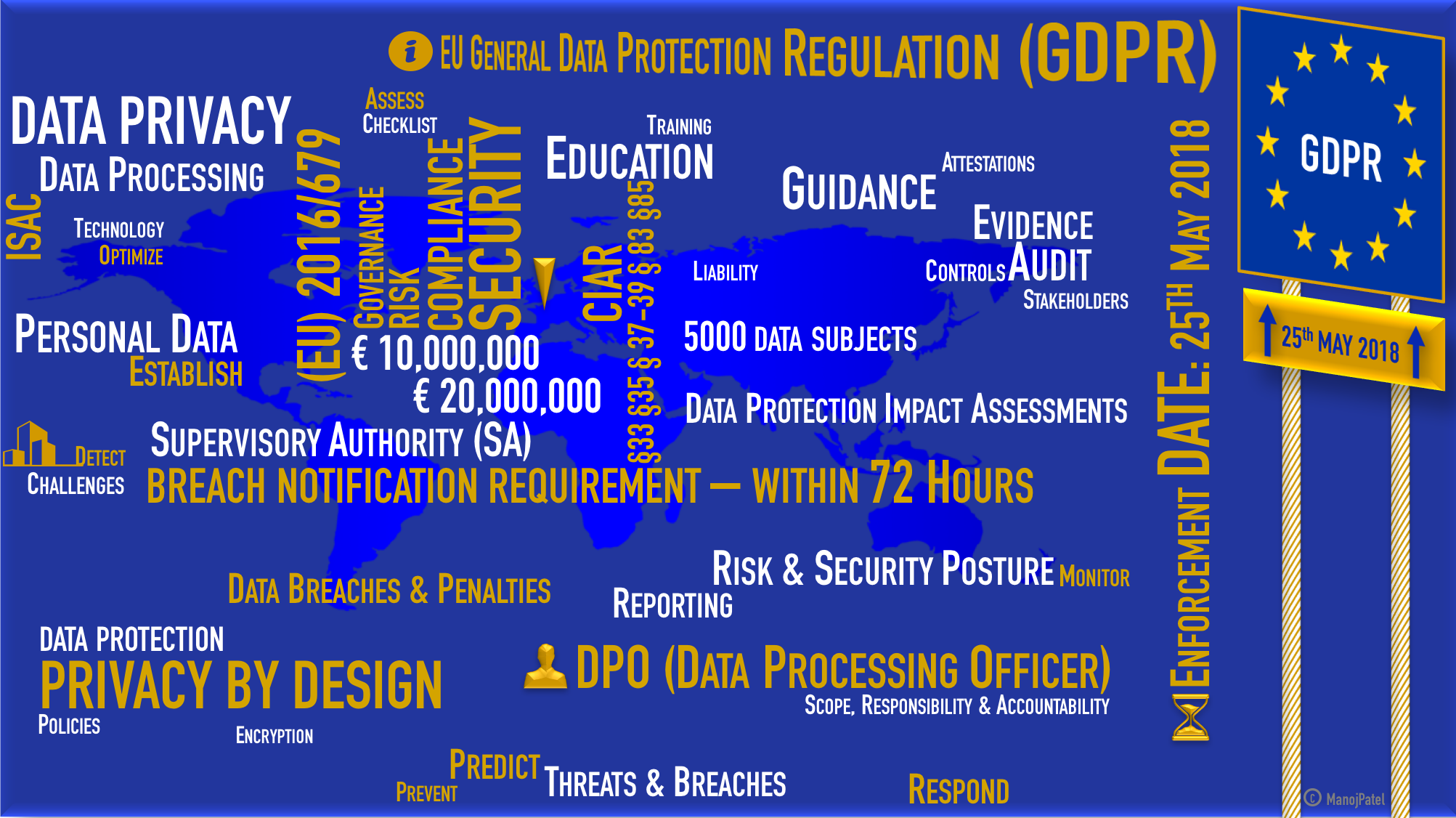 Those of you who work with the personal data of European citizens will be familiar with about GDPR (General Data Protection Regulation).
If not, take a look at Manoj Patel's word image and GDPR quick fact posts for an overview.
If your organization has links to Europe, while there are some exemptions, you have until the date of enforcement – 25th May 2018 – to investigate your compliance. See ZDNet's article, "How Europe's GDPR will affect Australian organisations" for more information about how it might affect your business.
Key requirements include security measures; in short, data needs to be secured with the GDPR privacy/security by design and default obligation. Other requirements revolve around how you protect personal data through prevention, assessment, and monitoring.
So, how DO you ensure data flows securely through your SAS platform?
Data Security Governance
The data security section of the GDPR requires privacy/security by design and by default, to ensure data is secured from the inception of the application or system. Security and privacy need to be considered during the planning phases, as opposed to during development (or even later). Usually within a SAS 9 implementation, a security plan and model is designed following installation.
In light of GDPR we need to be asking ourselves: Read more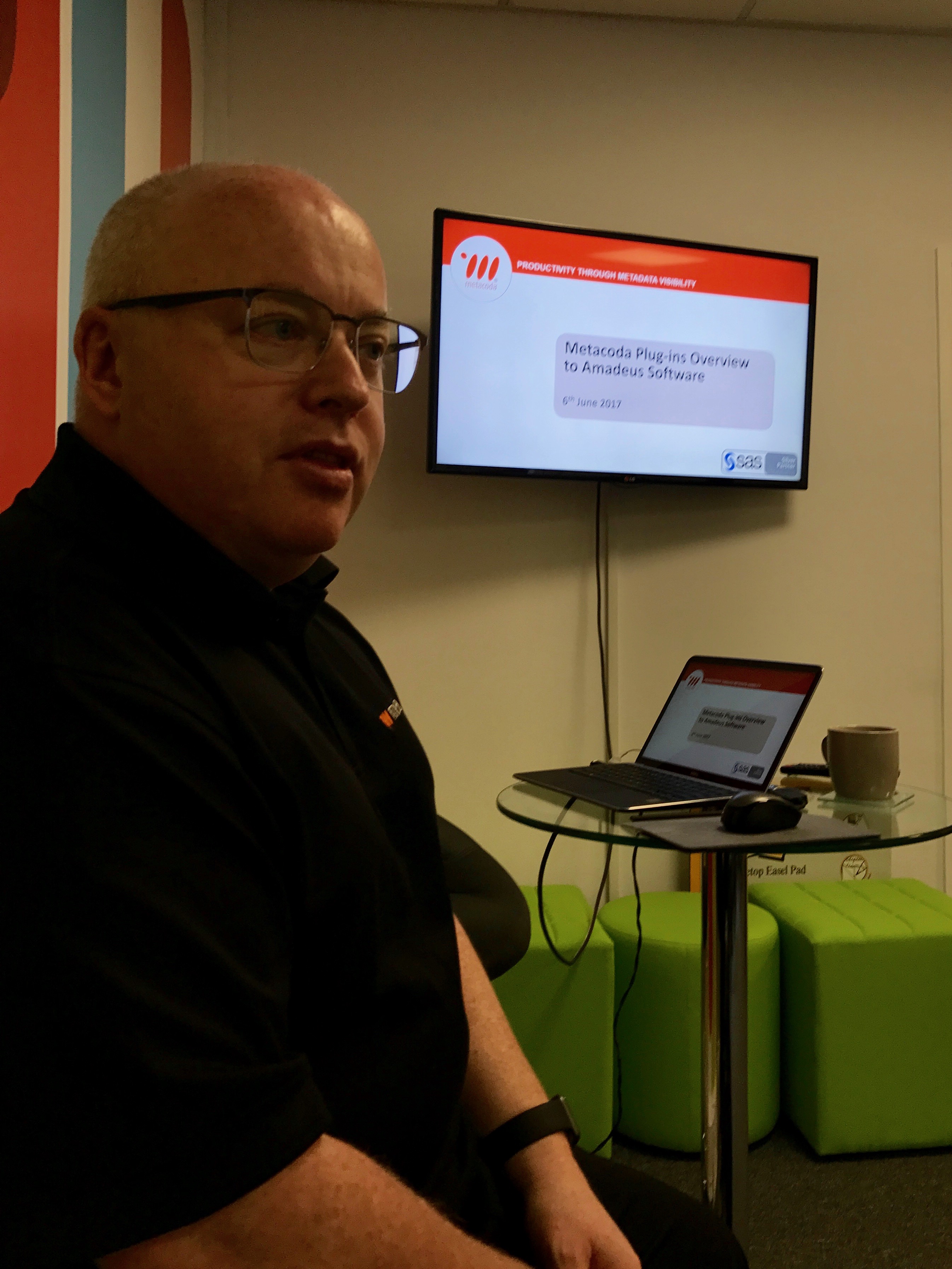 One of the ways we support our Metacoda partners is with face-to-face knowledge transfer sessions, where we provide comprehensive updates about our products.
While in the UK in June, we were fortunate to be able to schedule one of these sessions with Amadeus Software. As a Metacoda partner since 2011, Amadeus recommends our products whenever a customer can benefit from automated security integration and auditability. Amadeus say their customers are most often introduced to Metacoda as part of their SAS platform delivery service. Amadeus delivers SAS security with auditable access to data and SAS functionality, and integrated user and group security with Active Directory or LDAP.
Through our partnership we've been able to help customers with a range of complex environments – including a hybrid of three Active Directory domains – and have enhanced Metacoda software to benefit other customers in addressing these real-world challenges.
Highlights from our knowledge sharing session…
Our presentation to Amadeus covered Metacoda Security Plug-ins, including our latest, the Permissions Tracer Plug-in. Time-poor SAS administrators love the Permissions Tracer because it means Read more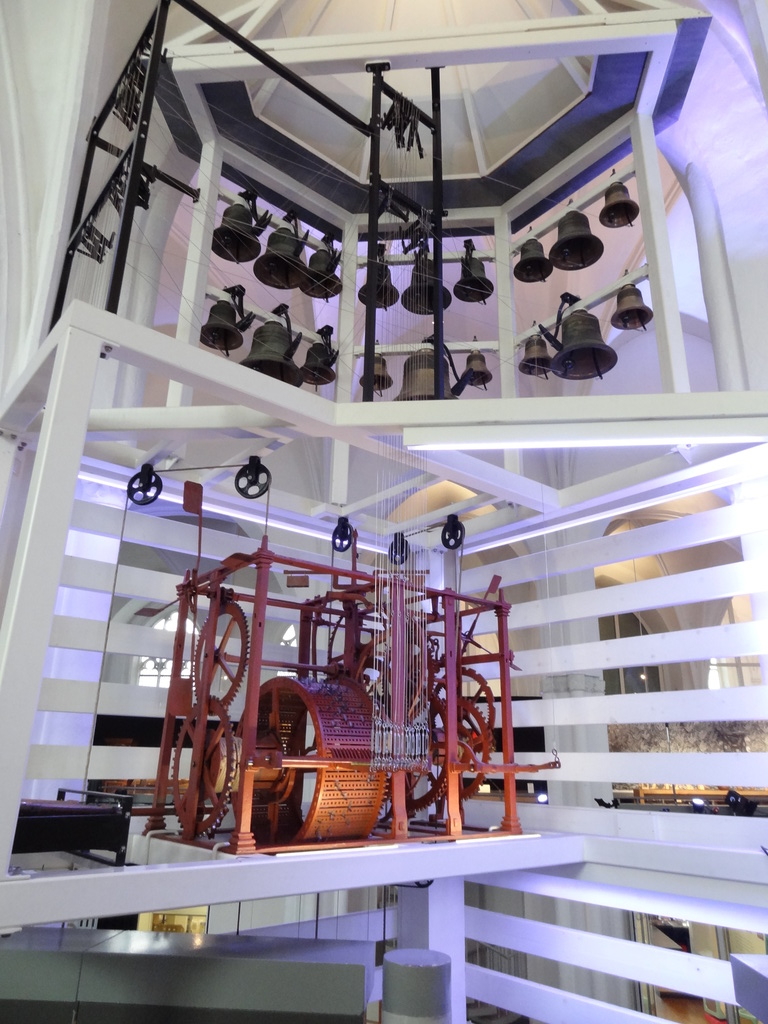 For the past few years SAS Forum Nederland has been held in Nieuwegein, a town not far from Utrecht. In Utrecht there is a museum, Museum Speelklok that I've been longing to visit and with a free Saturday afternoon following SAS Forum Nederland, I gleefully did.
The Museum Speelklok website states "Museum Speelklok will take you through the wonderful world of self-playing musical instruments, surprising its visitors every day with the cheerful tunes sounding from all corners of the museum." And it sure was wonderful. I was mesmerised by the musical tones and in awe of the history and amazing engineering these 16th century instruments possessed. From musical clocks, musical boxes, orchestrions and traditional Dutch organs it was a delight. The enchanting experience not only was a musical fulfilment, it was engineering adventure as I watched the pins, pulleys and drums move in perfect harmony.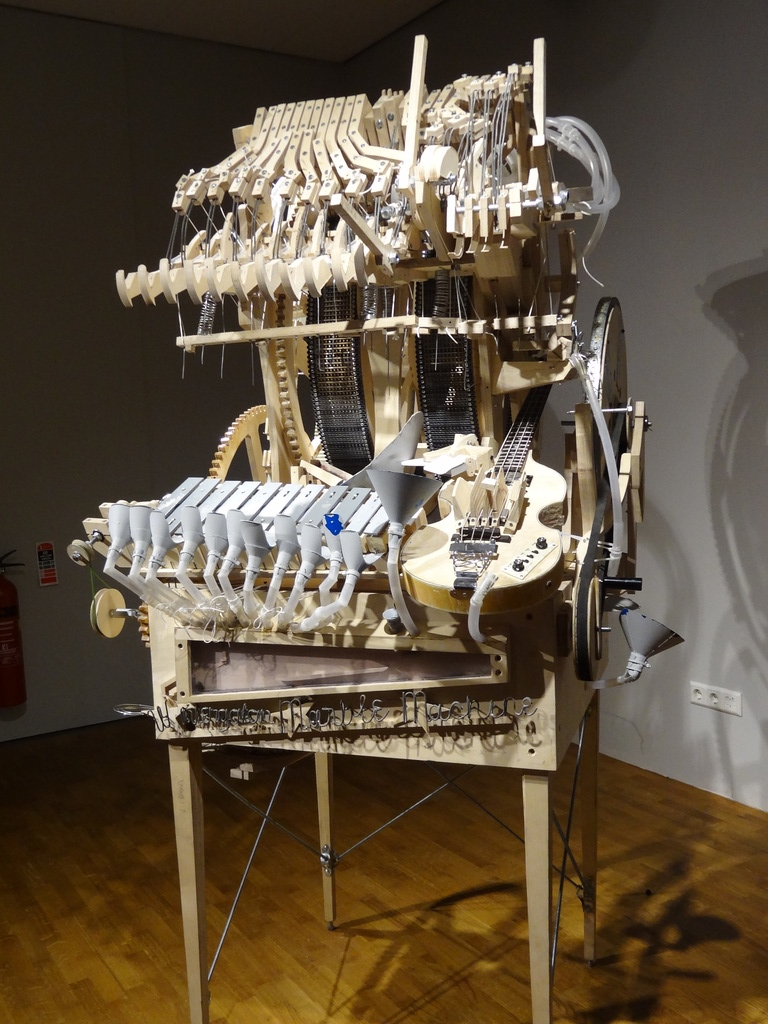 Being inspired
I was spellbound with one instrument on display, A Magical Marble Machine. This instrument was created and donated to the museum after the creator, Martin Molin, member of the Swedish musicband Wintergatan become inspired while visiting the Museum Speelklok in 2014. After 14 months he created a magical music machine of packs of plywood, 3000 screws and no less than 2000 marbles. I urge you to watch the viral (almost 50 million views) YouTube video below of his creation that includes a virbraphone, kickdrum, snare-drum, cymbals and an electric bass. Read more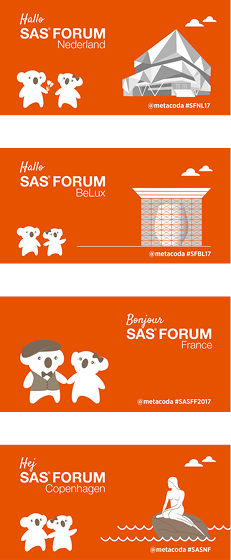 We've recently returned from the beautiful cities of Nieuwegein, Brussels, Paris and Copenhagen where we were sponsors at four European SAS Forums.
As always we had a fantastic time being part of the SAS community, and we definitely embraced the theme "Experience Your New Possible"!
As with SAS Global Forum 2017, the events boasted thousands of attendees, analytics storytelling, data visualization, data management, technology, leadership and socialness.
Many thanks to SAS forum organisers for the sponsorship opportunities, and to our customers, partners and community for your support and friendship.
Helping to keep your SAS platform secure
Amidst the many Tweets and selfies, the events were full of great opportunities to talk to SAS customers about platform security. In particular, at SAS Forum France, Michelle Homes (Metacoda) and Gregory Becquembois (Decision Network) were excited to be interviewed by Elisabeth Ziegler on our partnership and how Metacoda products can help to keep SAS platforms secure. You can see the recording on YouTube.
Four events in seven days!
With four jam-packed SAS Forums, it sure was a busy and rewarding week! Use the table below to take your own quick journey via Tweets, videos and presentations/summaries.