The SAS Forum UK website states…
"Analytics informs. It inspires.
It transforms the world around us.
KNOW how to put your AI & Analytics in Action."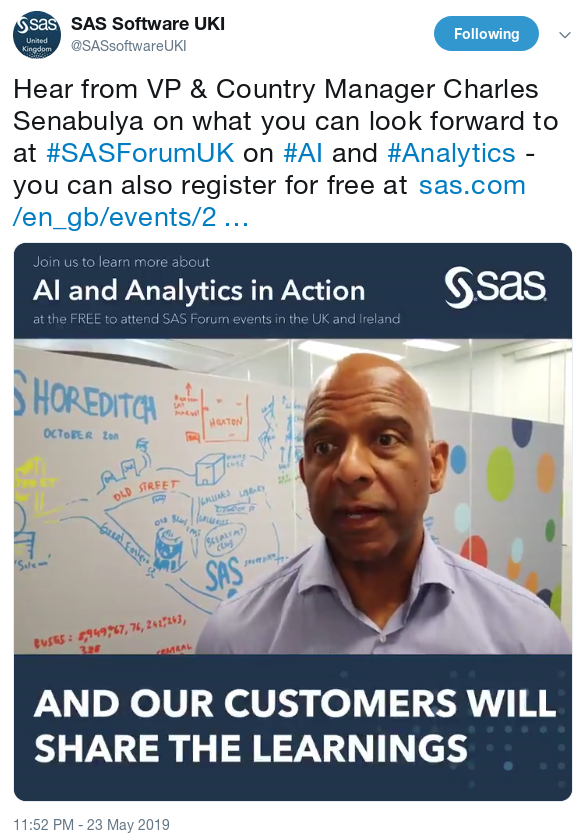 With a theme of inspiration and transformation, we're looking forward to SAS Forum UK on the 25th June 2019 and hope to see you there.
After all, as Oliver Schabenberger (SAS CTO and COO and keynote speaker at the upcoming conference) has been saying for years; "Data without analytics is value not yet realised".
SAS Institute has been sharing the power of analytics for more than 40 years, and now – with advancements in technology – more businesses than ever are realising the true value of data.
In his compelling invitation Charles Senabulya, VP and Country Manager for SAS UKI, explains that SAS Forum UK will focus on stories from customers about HOW they are bringing analytics to life in extraordinary ways every day.
It's an opportunity not to be missed!



From cottage industry to critical system…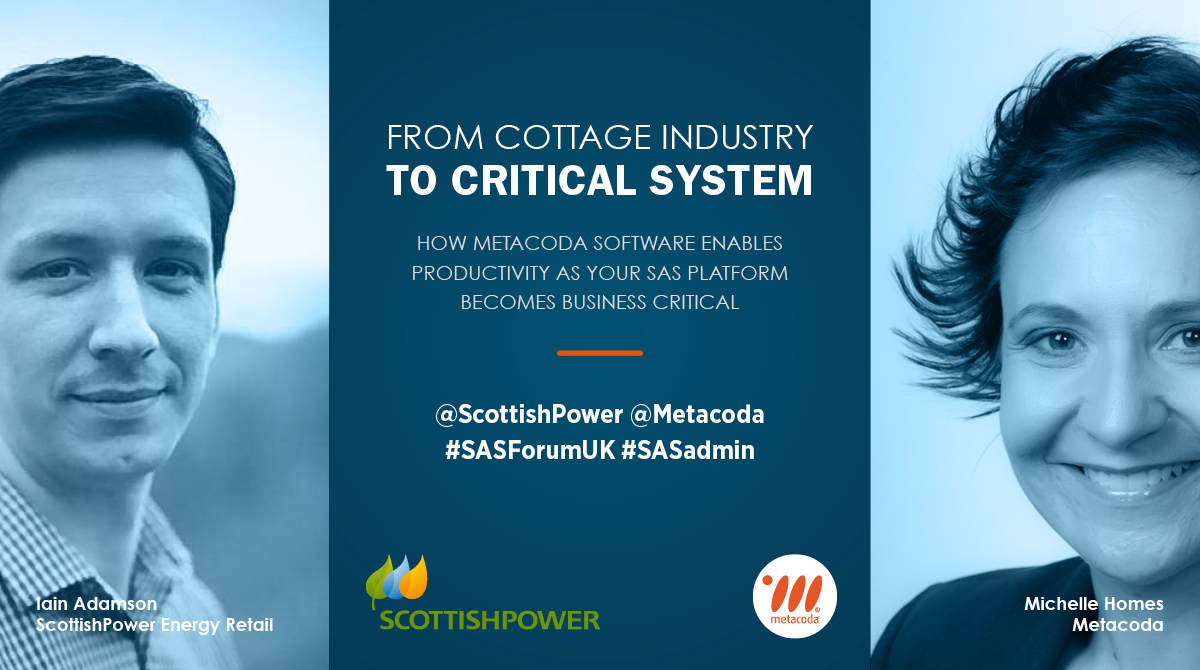 Metacoda is particularly looking forward to co-presenting with ScottishPower to share their fascinating analytics journey.
Our joint presentation, "From cottage industry to critical system! How Metacoda software enables productivity as your SAS platform becomes business critical", shows how the SAS platform has evolved over the past ten years, and how the changing demands on the platform required a security model that was simpler to manage and audit.
Metacoda was able to work with ScottishPower to provide a solution that lightened the administrative burden, delivered diagnostic capabilities, and eliminated gaps in security policies.
Join Iain Adamson from ScottishPower, and Michelle Homes from Metacoda at 11:30am BST on Tuesday 25th June, to hear more about this real-life success story.
Championing the SAS community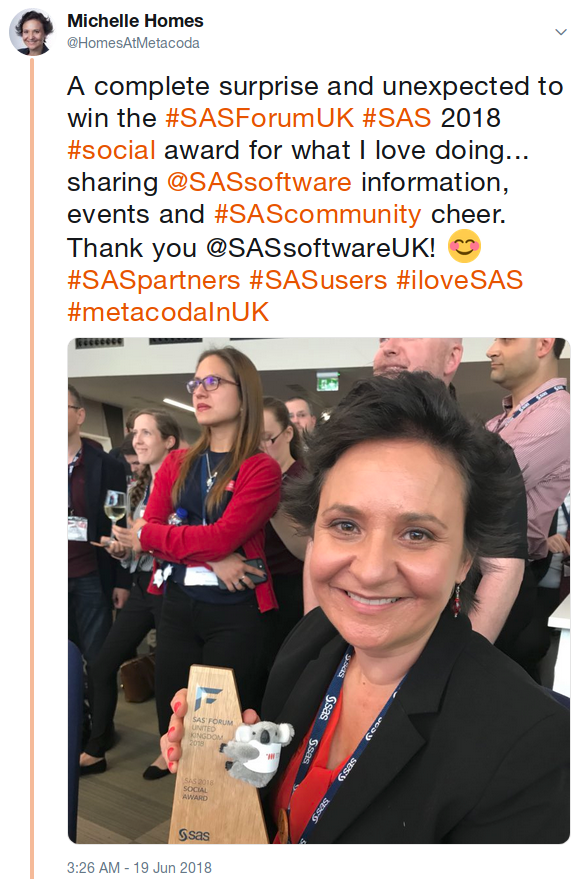 With so many passionate and deserving people in our SAS community, the In The Know (I.T.K) awards 2019 will be a highlight of the conference.
Last year Michelle Homes was thrilled to be awarded the SAS Forum UK: SAS Social award (for doing what she loves!) and is looking forward to being with the SAS community to praise the successes.
Note: There's still time to submit your nomination for the SAS People's Choice award. So if you have a SAS hero or guru, maybe you'd like to put them forward for SAS Champion 2019?
Escape to SAS Forum UK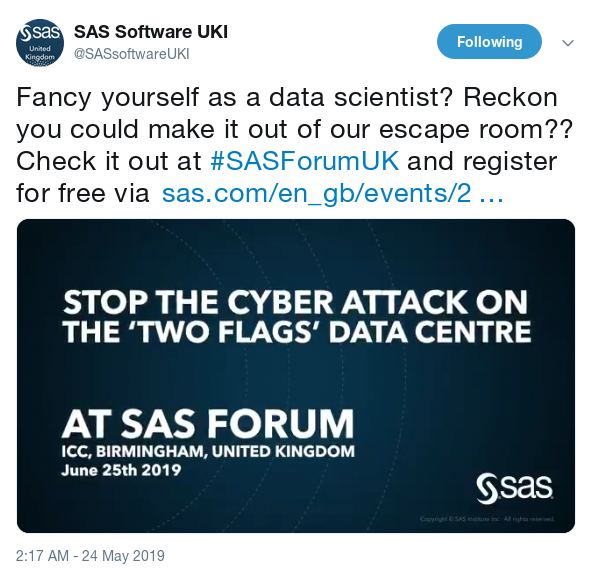 SAS Forum UK is a great way to embrace your analytics curiosity and escape to a day of data sensemaking.
Registration is completely free and there'll be something for everyone – coders, practitioners, business users, leaders, students, professors and SAS partners.
You can even test your skills at the Data Science Escape Room, where you'll be challenged to stop a catastrophic cyber attack against the clock on the Two Flags data centre.
Michelle has already survived the cyber attack at the Data Science Escape Room in Helsinki earlier this year, so feel free to pop by Metacoda's stand for some tips. While you're there, don't miss out on tasting our Australian sweets, adopting a clip-on koala, and learning more about how Metacoda products can help you.
Of course, if we don't get to see you in person, feel free to contact us online and/or register for a free 30-day evaluation to experience the benefits of Metacoda software to manage and optimise your own environment.