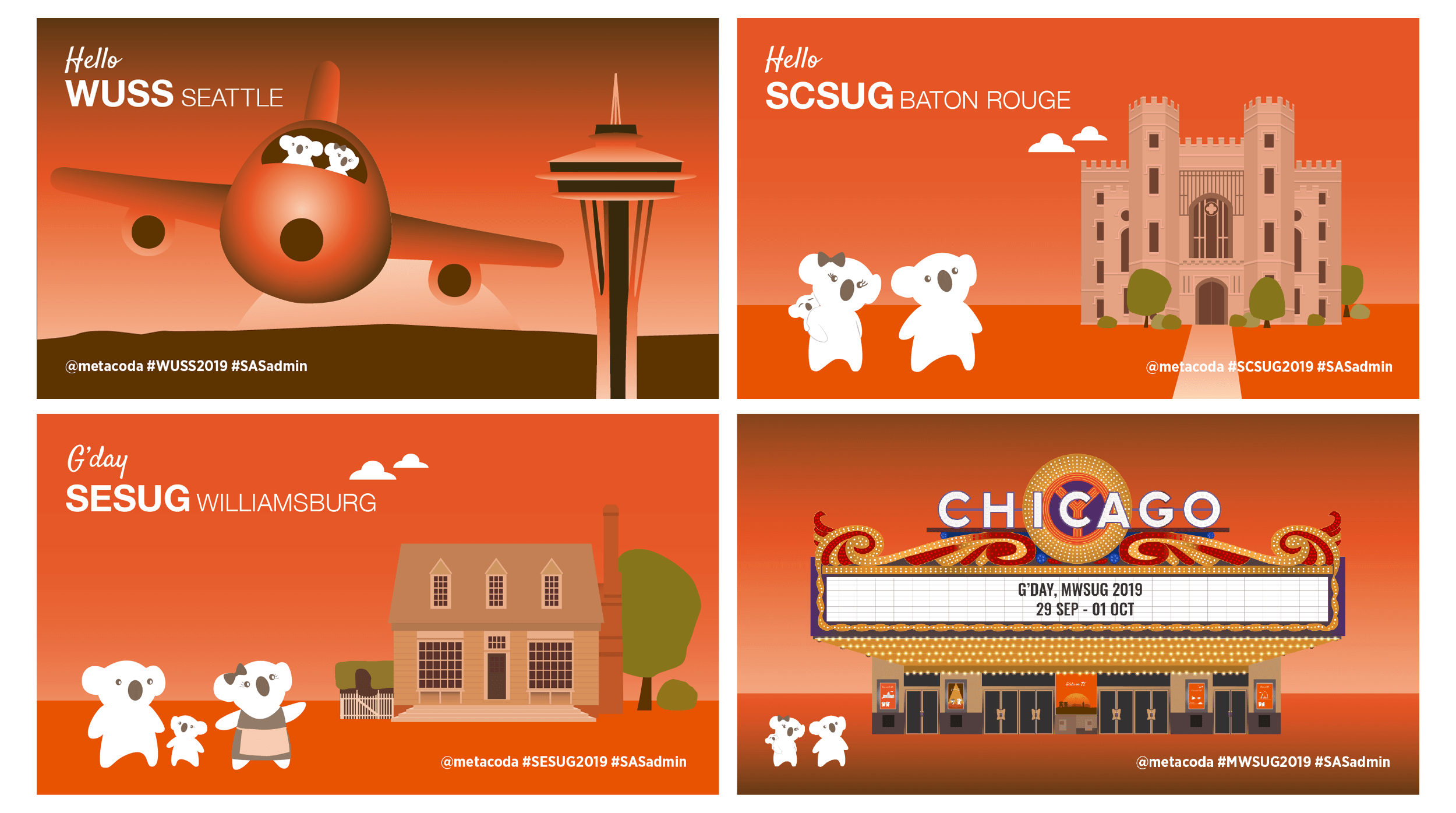 We love feedback and – like most people – we're particularly encouraged by positive feedback.
So when we recently asked customers about the benefits of using Metacoda software, we were thrilled to hear these top responses:
Comprehensive metadata visibility, fast
Excellent partnership relationship with a trusted SAS partner
Improved security
Enhanced metadata security governance and user access management
100% value for money
These sentiments were re-enforced at SAS Forum UK in June, when Iain Adamson from ScottishPower told the audience that Metacoda software can save him a few hours a day.
We welcome you to take a look at our new Enhanced Metadata Visibility flyer based on the above feedback, and let us know what you think.
Cheers,
Michelle
---
Imagine saving a few hours a day in your SAS admin work!
Click to watch the #SASForumUK 2019 Metacoda koala video…

'KNOW how to put AI & Analytics in Action' was a key theme of the SAS Forum UK, and the event certainly delivered! From the keynote speakers to the seven breakout sessions – covering AI, SAS administration, data science, academic and education, and strategic-level discussions on business and analytics issues – there was plenty of learning to be had.
Metacoda also enjoyed presenting with ScottishPower and being a conference sponsor. See our Metacoda blog for more about the event. You might even spot some familiar faces in the #SASForumUK 2019 Metacoda Koala video
---
SASGF 2019 SAS admin papers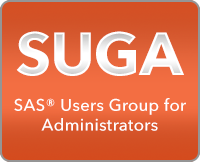 Summarizing the 33 most popular SAS admin papers on SAS 9 and SAS Viya topics is no easy task! But that's exactly what Mark Schneider did in his SAS administration SAS Global Forum webinar.
Watch the SASGF administration session highlights on-demand video and/or the slides. Which are your favourite papers?
---
SAS Viya 3.4 and Containers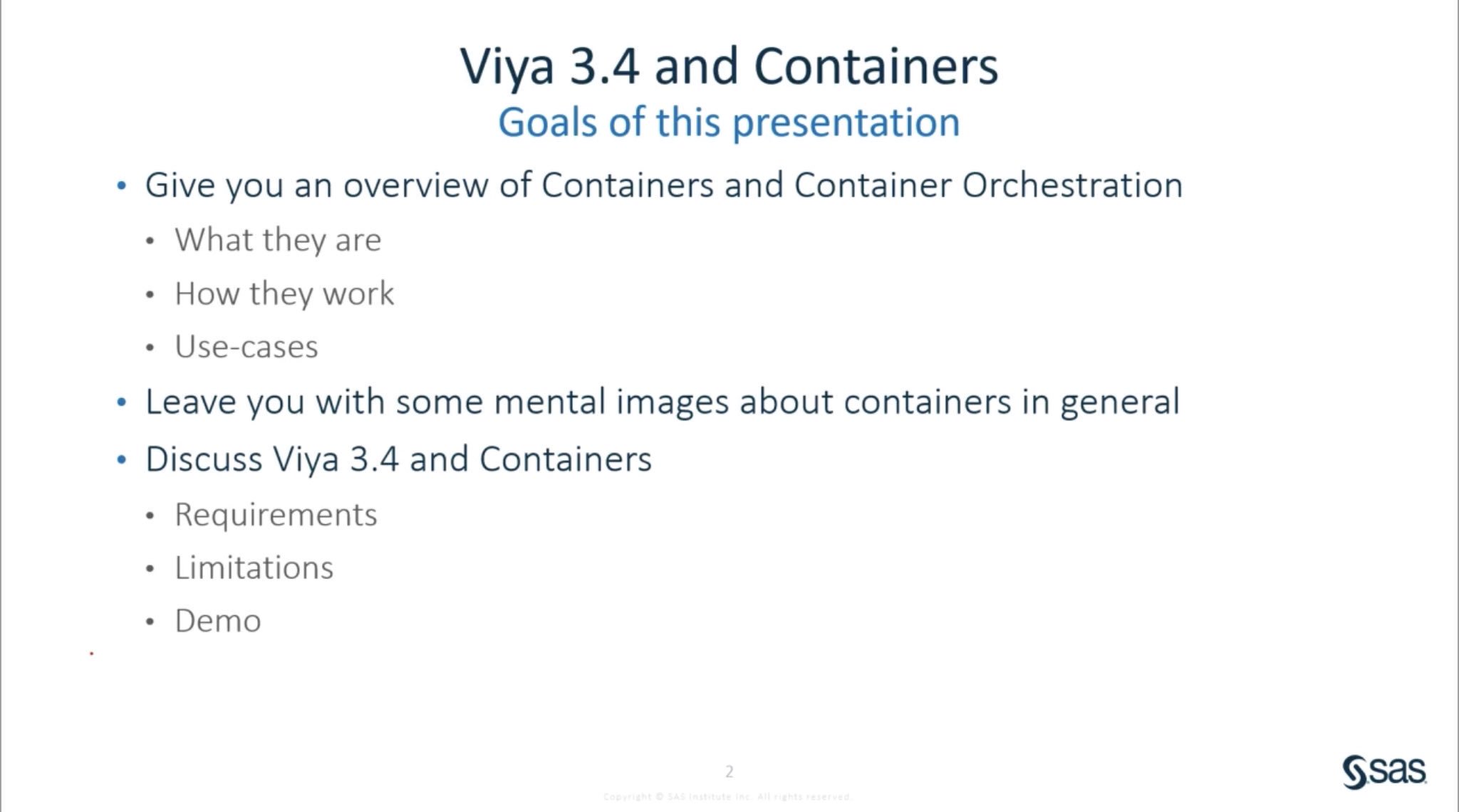 Missed Erwan Granger's June SAS User Group for Administrators (SUGA) webinar on Containers and SAS Viya? The good news is you can watch the on-demand recording to catch up on the pros, the cons and the things to watch out for.
---
SAS Admin Event

Register now to join the Global Annual SAS Admin Event in September via webex or in person (if you're lucky enough to be in Toronto).

On Wednesday, September 25th, 8:30-11:45 the SAS Admin Event will cover:

Common SAS admin tasks
Configuring SAS in the cloud
SAS performance issues
Q&A

SAS Architecture Event

Register now to join the Global Annual SAS Architecture Event in September via webex or in person (if you're lucky enough to be in Toronto).

On Thursday, September 26th, 9:30-11:15 the SAS Architect Event will cover:

How to co-exist: SAS 9.4 & SAS Viya
Top 10 pitfalls that architects do
Q&A
---
Metacoda Product News
(and how we use your feedback to keep improving)
Compare Metadata Objects: Thanks to everyone who has provided feedback on the new Metacoda Plug-ins feature, Compare Metadata Objects, which allows you to compare SAS metadata security for two users, groups, or ACTs etc. If you are an existing customer, you can download 6.1 R2 using your Metacoda Customer Portal credentials and register for a one-month free evaluation.
Metacoda Plug-ins 6.1 R3: SAS administrators have told us that they would like to create SAS metadata objects like existing objects. So we're happy to say in the next Metacoda Plug-ins 6.1 R3 version, there will be capability to duplicate ACTs, users, groups, and roles. Let us know if this is of interest to you and we'll notify you know when it is available.
Metacoda Custom Tasks: Over the years we've provided the free Metacoda Custom Tasks to help analysts search for SAS Tables and Columns in metadata using SAS Enterprise Guide and SAS Add-in for Microsoft. Sometimes when people install the software their Tasks don't appear in the Tools menu. So Paul has written a platformadmin.com blog post to outline how to add Metacoda Custom Tasks capabilities for SAS Enterprise Guide.
Please keep your feedback coming…

---
Aye to AI at #Road2AI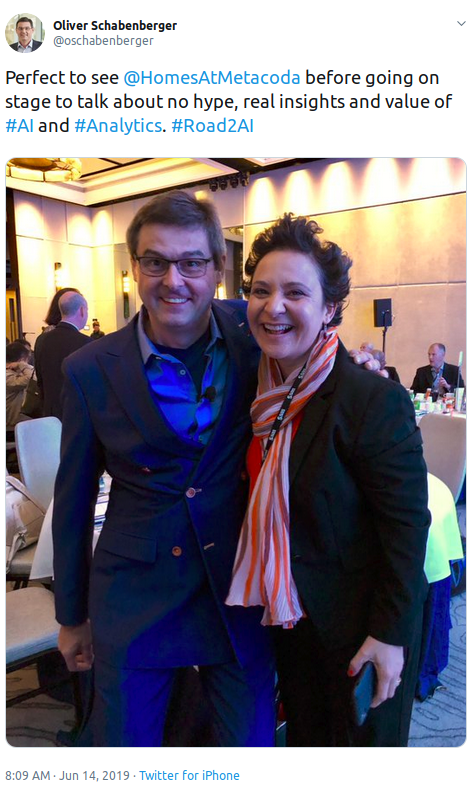 Artificial Intelligence (AI) has been welcomed into the mainstream and is fueling more and more aspects of business and day-to-day life. During 2019 SAS have been traveling around the world with their road show 'Building a smarter organization with Analytics & AI'.
Michelle attended the Sydney #Road2AI event and was delighted to catch up with SAS CTO & COO, Oliver Schabenberger, before he went on stage.
More details of the Sydney event…
For a recap of the executive Sydney Road2AI event, check out our #Road2AI tweets and register for the September #Road2AI for Technology Experts events around Australia.
If you're keen to catch an upcoming Road2AI event, check the roadshow locations (including Africa, Asia, Australia, Europe, and North America) and sign up to learn how data-driven innovation can be used to resolve real business problems.
---
US Regional SAS User Group Conference Sponsor

The US SAS Regional User Groups Conferences are a great opportunity to share experiences with colleagues and peers.
Metacoda is proudly sponsoring the upcoming conferences in Seattle, Chicago, Baton Rouge and Williamsburg. Be sure to keep an eye out for our furry friends, the Metacoda koalas, who will be traveling to the events with their keen, kind and kooky koala keepers. 😊
We'll be following their travels on social media so please share your #metacodakoala adventures and we'll add them to our #WUSS2019, #MWSUG2019, #SESUG2019, #SCSUG2019 Facebook album.
We look forward to seeing your conference activities and fun online!
---
We're here to help…
As Duncan Bain, Lead Data Scientist and SAS Administrator at ScottishPower Energy Retail recently explained,
Metacoda software helps lighten the administrative burden and provides diagnostic capabilities to eliminate gaps in security policy.



Let us know if this is something you might like!