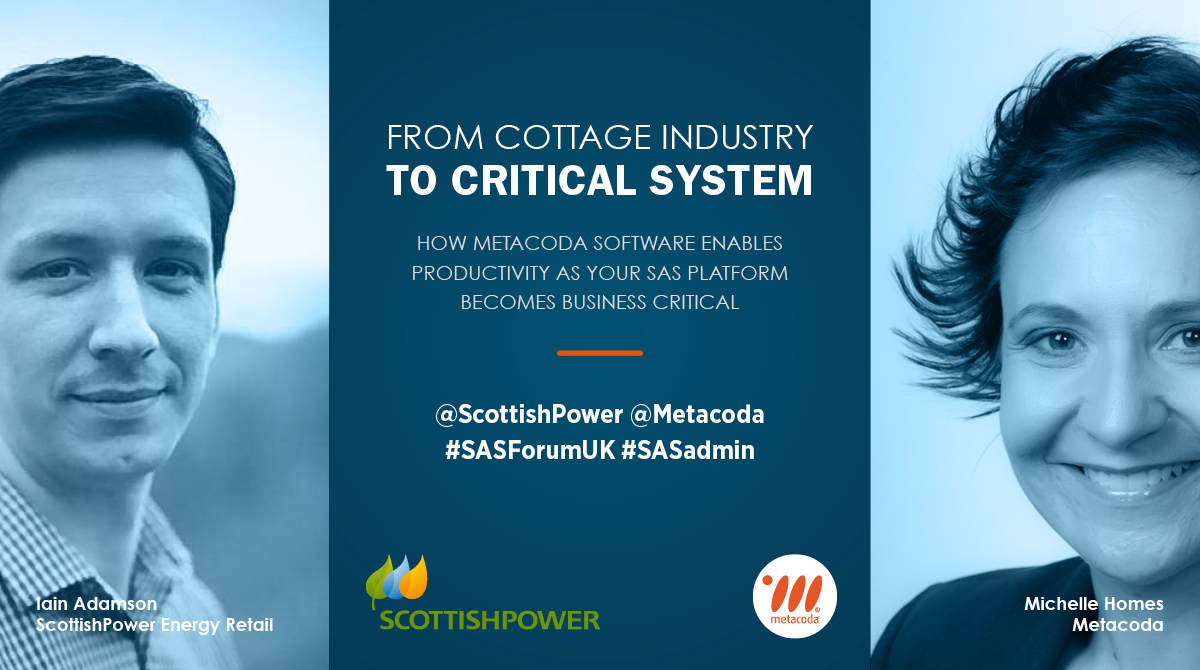 The SAS Forum UK website states…
"Analytics informs. It inspires.
It transforms the world around us.
KNOW how to put your AI & Analytics in Action."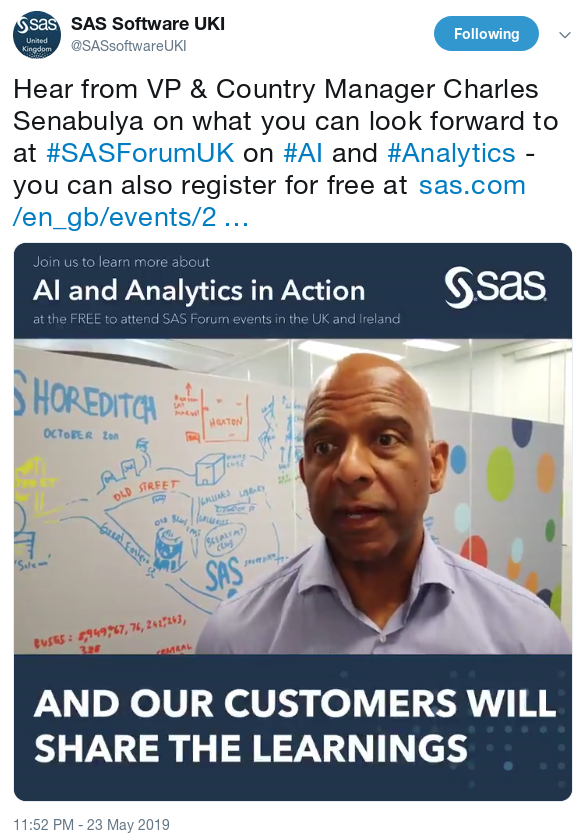 With a theme of inspiration and transformation, we're looking forward to SAS Forum UK on the 25th June 2019 and hope to see you there.
After all, as Oliver Schabenberger (SAS CTO and COO and keynote speaker at the upcoming conference) has been saying for years; "Data without analytics is value not yet realised".
SAS Institute has been sharing the power of analytics for more than 40 years, and now – with advancements in technology – more businesses than ever are realising the true value of data.
In his compelling invitation Charles Senabulya, VP and Country Manager for SAS UKI, explains that SAS Forum UK will focus on stories from customers about HOW they are bringing analytics to life in extraordinary ways every day.
It's an opportunity not to be missed!
Read more