Years ago… in the world before internet, I had a pen pal who lived in England (it wasn't Paul!). It was an exciting experience sharing stories over perfume-scented, floral stationery. While I had an assortment of fine stationery for different occasions, the extra special stationery was always spared for letters to my English friend.
Our "chats" involved describing events in our lives, answering questions, and asking new questions. With snail mail, the delay between exchanges could be weeks or months; however, the thrill of receiving a letter from the other side of the world was always worth the wait. Over the years the exchange of letters became less frequent and eventually faded away, but I always cherish the experience of having a pen pal as fun and rewarding.
Today, the floral stationery has been replaced by screens, and the perfumed smell has been replaced by notification alerts, emojis and images. Instead of one letter-writing pen pal, I now have many digital pen pals; and, although different in many ways, the thrill and excitement continues.
While the most obvious difference is the sheer speed of the exchange (a delay of even 24 hours and we're wondering what is wrong!), the real advantage for me is the ability to easily find new groups of 'pals' who share my interests, particularly in the SAS community.
Being an enthusiastic SAS® user since 1996, I've always enjoyed attending SAS events to present, learn, share and network. Back in the '90s, it was a real treat to be surrounded by like-minded individuals who shared the same coding, analytical, and reporting challenges. Not wanting the social gathering to end, and knowing that our next in-person encounter would most likely be months away, our conversations would often last well into the early hours of the morning.
Today the camaraderie of the SAS community continues to grow stronger and stronger, and has extended into the digital world. Limited only by time, we can choose to communicate using a growing number of platforms, including my favourites: SAS Support Communities, SAS Blogs, SAS Community wiki, SAS Professionals, as well as many groups on LinkedIn and Xing, Twitter, Instagram, Facebook, and Google+.
SAS Community – H.E.L.P.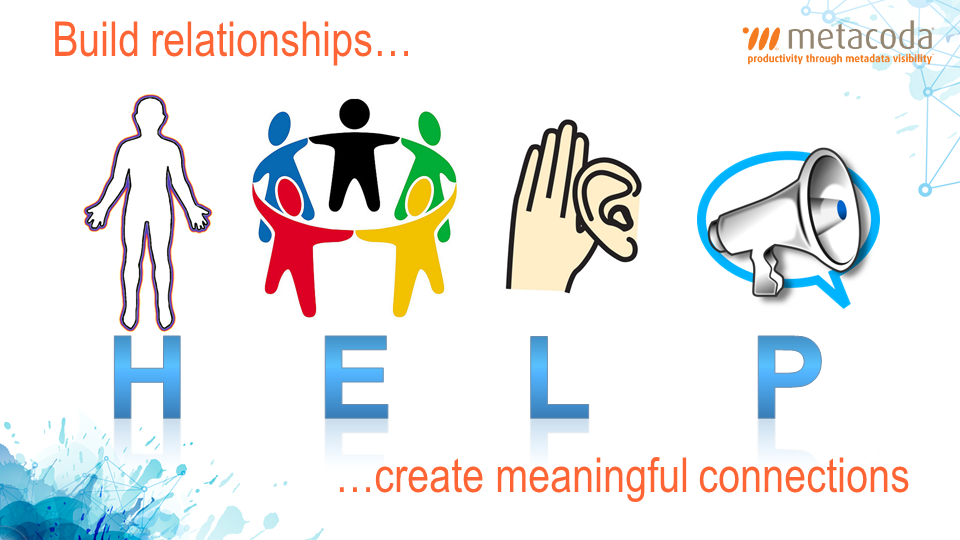 At the recent SAS Global Forum, I co-presented with Kirsten Hamstra on Paying it Forward: The art of authentic engagement. We shared examples of how engagement within the SAS community has helped to resolve issues and bring the community together. We also outlined how the HELP approach can build meaningful connections, basically by following the communication style that we value in everyday life:
Humanize your message
Encourage conversation
Listen first
Promote less
By using the HELP approach, our digital interactions bring our community – in this case, the SAS community – closer together, and more connected and engaged.
In a way, we can all become valued 'pen pals' sharing our 'letters' and enjoying the experience of authentic communication.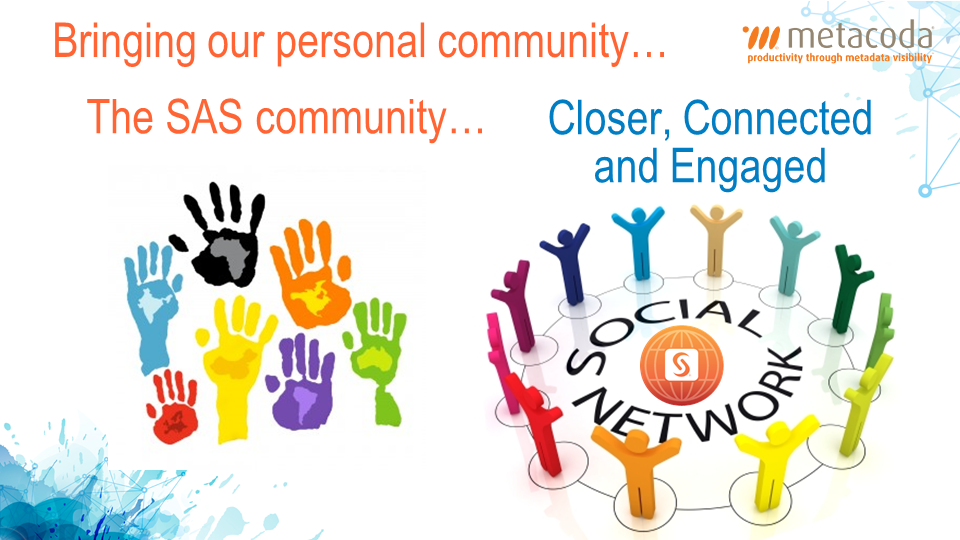 For me, I can honestly say that getting to know my fellow SAS users around the world is just as rewarding as exchanging letters with my pen pal all those years ago.
Unfortunately I never had the opportunity to meet my English pen pal, but thanks to the wonders of global travel, I do get to meet many of you.
SAS Forums
So if you're at any of the following conferences, make sure you visit our Metacoda stand and say g'day:
We're also sponsoring the following US regional conferences this year, so keep an eye out for Metacoda and make sure you collect one of our cute little Metacoda koalas.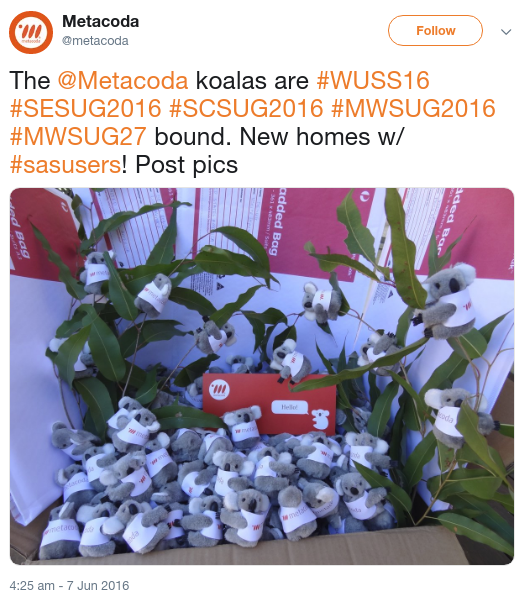 So to all my SAS community 'pen pals', I look forward to seeing you pop up on my screen. As I would often say in my snail mail letters:
'Write back soon!'.
— Michelle