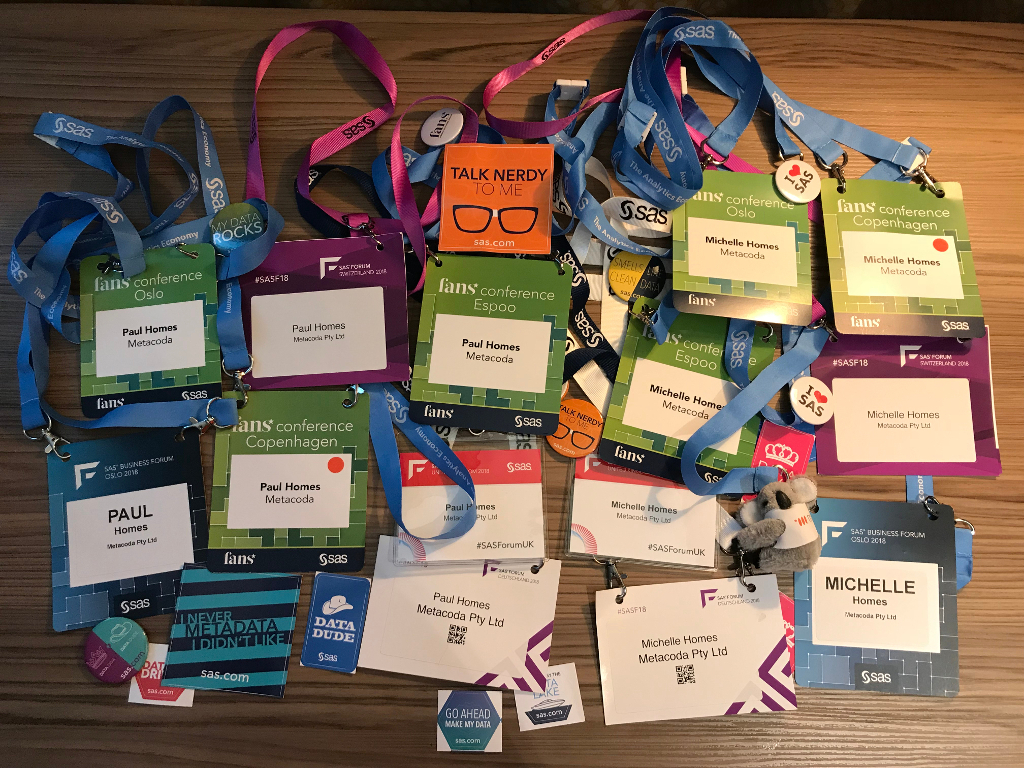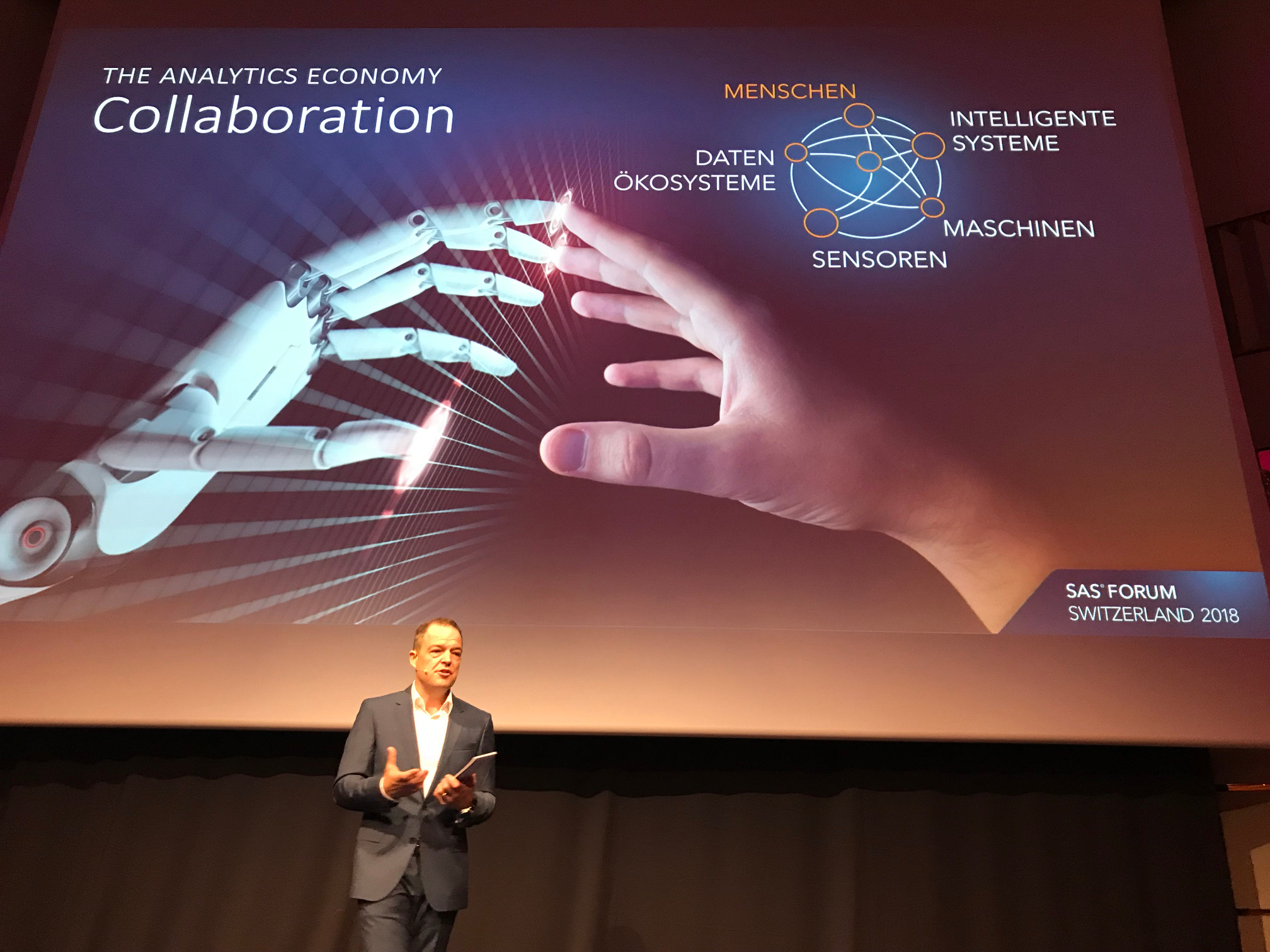 In May we wrote about how much we were looking forward to Embracing the Analytics Economy in Europe. Well, the trip sure lived up to our expectations!
Over four weeks we travelled to seven countries, sponsored six SAS Forums and user conferences, attended a SAS Business Forum, and visited the SAS office in Dublin. We enjoyed every minute of it! We loved being part of the SAS ecosystem of customers, partners and employees, and embracing all the learning, sharing and inspiration. There were a few times when we wished we had our very own real time translator; however, even when we didn't fully understand the language, the stories of analytics success were still loud and clear.
Inspiration and creativity
Our journey gave us the opportunity to hear many inspirational speakers share their thought leadership and experiences using SAS software to solve business challenges.
A particularly thought-provoking presentation for us was by Martha Rehnberg from Dare Disrupt at the SAS Business Forum Oslo. Read more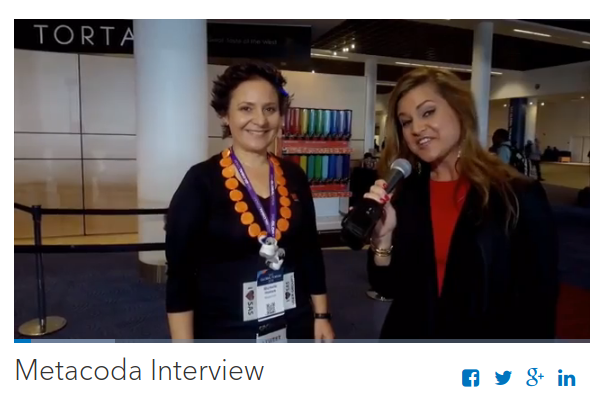 With a third of the year having already flown by, we hope you're well on the way to meeting your goals for 2018…
Metacoda's year has been fantastic, thanks largely to our supportive community – your patronage, interest and friendship inspire us!
Contact us any time via your favourite channel to say g'day, share your Metacoda koala antics, ask questions, provide feedback on our software, or simply keep us updated about your SAS® platform success.
See you in person or online soon!
Cheers,
Michelle
Read more

"Data is the fuel, and analytics is the engine of new economy."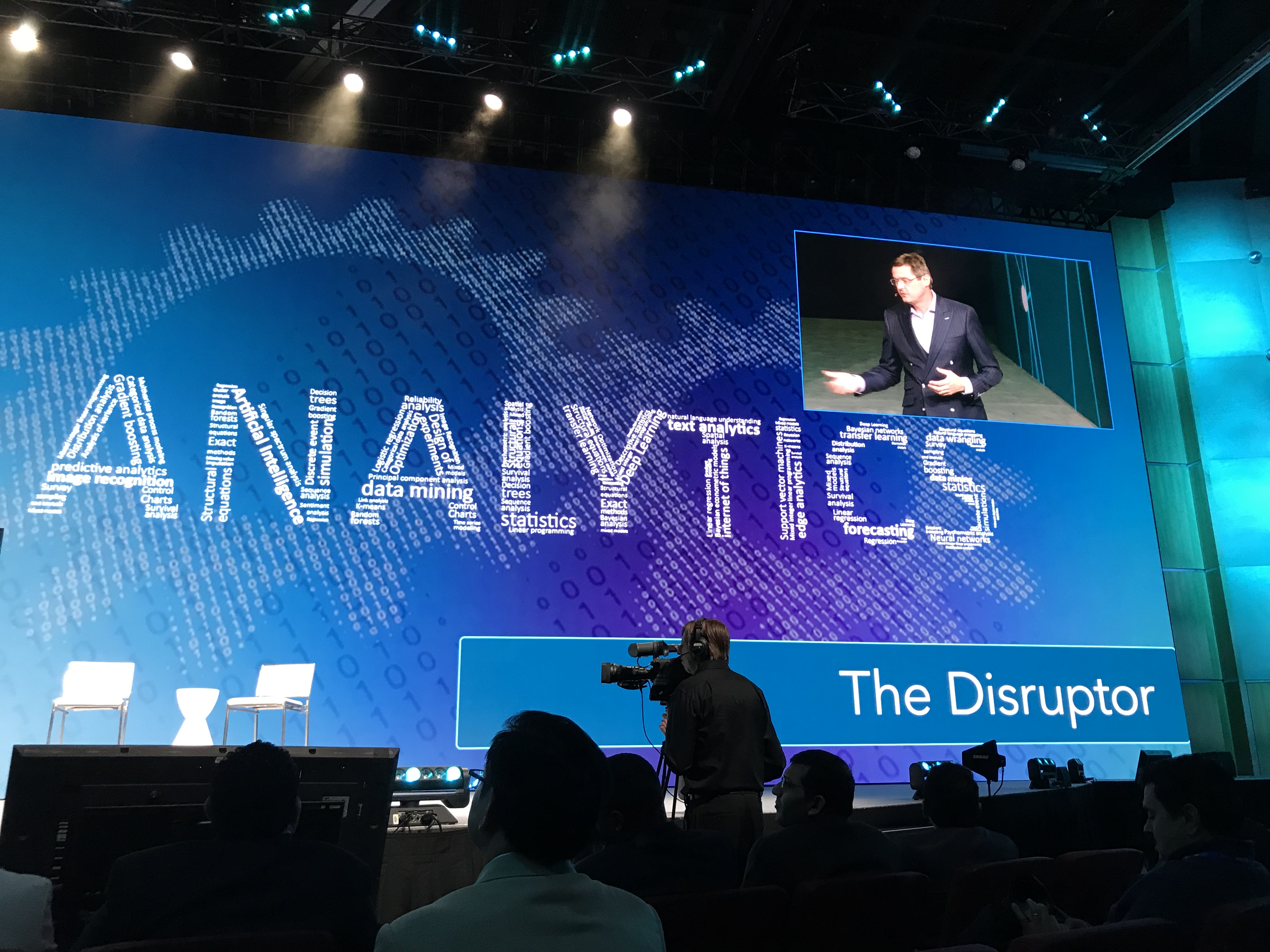 These are the words of Oliver Schabenberger (SAS® CTO & COO), who at SAS Global Forum 2018 discussed with Dr Jim Goodnight (SAS CEO & President) about the evolution of analytics and its exciting future.
In an interview with Karin Reed, Dr Goodnight highlighted that the power of machines has drastically evolved; from punch card data entry, to the millions of sensors on the network for monitoring and analysis.
As fast as machines are, we keep coming up with algorithms that need more. Analytics keeps pushing technology, including automation, connectivity, artificial intelligence (AI) and machine learning, which are all part of the SAS portfolio with the SAS Viya and SAS 9 platform.
Modern forms of AI are built on advanced analytics technologies, with SAS software playing an important role in:
helping customers to embed AI, machine learning and advanced analytics into their work
making data preparation more enjoyable, repeatable, and efficient
and, allowing customers to spend more time on the high-value component of their jobs.
Analytics: a transformative technology
'It's Time to Get In The Know' is the theme of the upcoming SAS Forum UK, and is reflected in similar themes at other SAS forums in May and June.
The theme is certainly true when it comes to embracing analytics and the intelligence it brings; it's time to make this transformative technology a reality!
Read more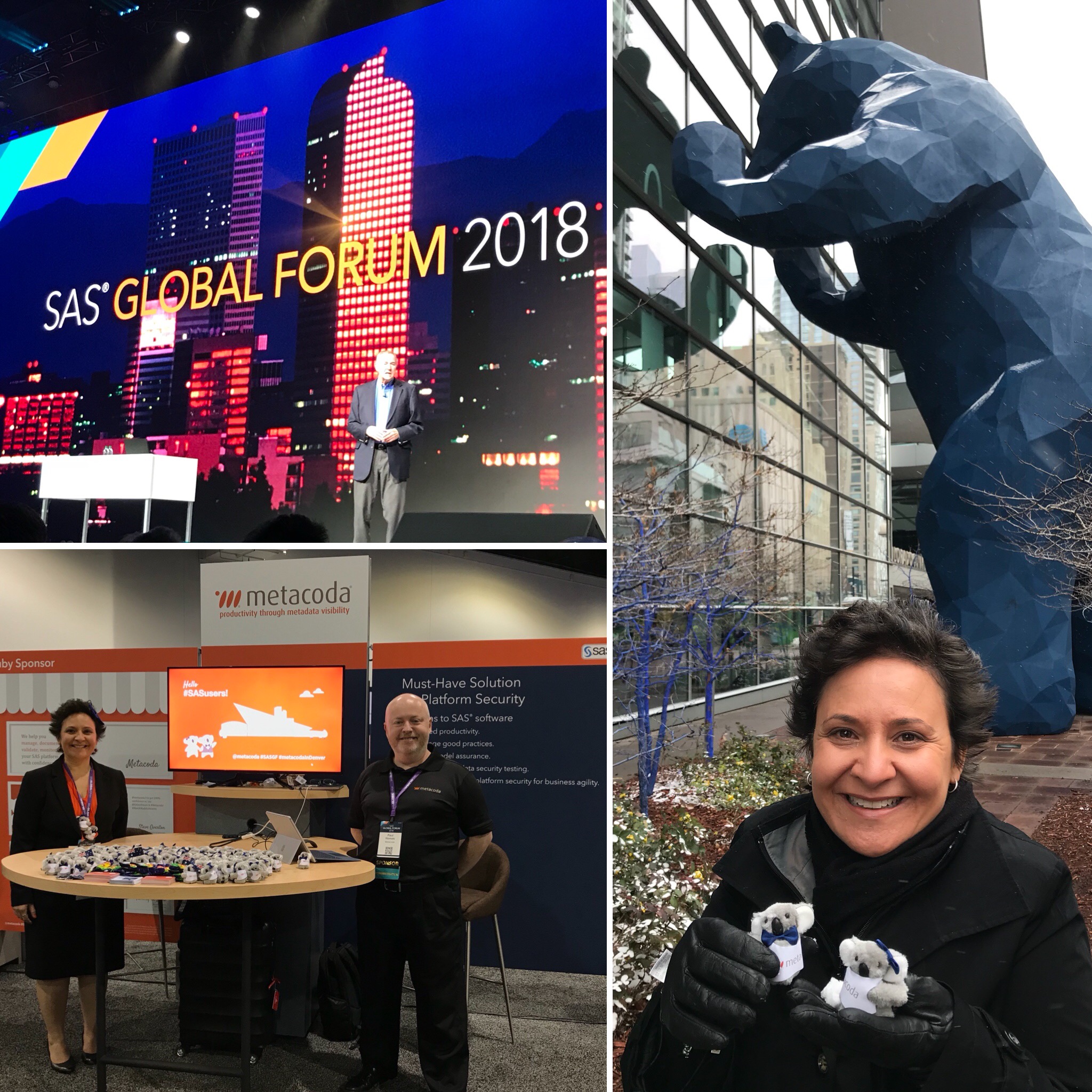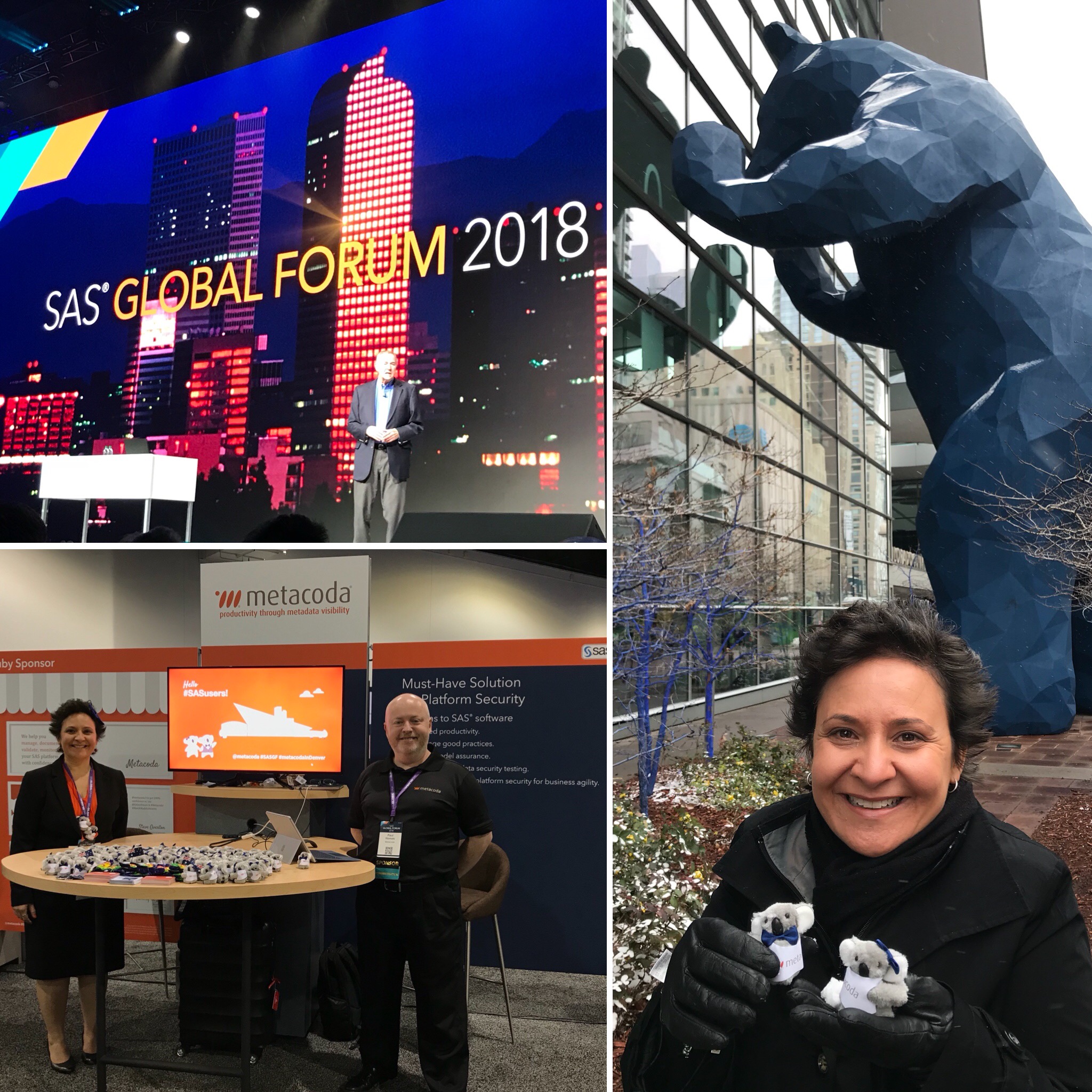 Last month we wrote about how much we were looking forward to being a SAS Global Forum (SASGF) 2018 sponsor in April 8-11.
Well, it certainly lived up to our expectations. Every moment was extraordinary; particularly the time spent connecting with customers, partners, supporters, and friends.
It was such a pleasure to cross paths with so many wonderful people – whether in person, on Twitter, at the Metacoda stand, in the hallways (or streets), via networking sessions, or at the magnificent Kick Back Party.
We hope you and your new "true blue" Metacoda koalas had an un"bear"lievable time too! Make sure you check out the photos in our Metacoda in Denver Facebook album and please tag yourself!
520 partners…
We kicked off our SASGF experience with the SAS Partner Forum where the largest crowd of partner representatives (520 partners!) heard from SAS experts, executives, and industry thought leaders. We learned all about the latest on technology, product updates, and how to maximize the benefits of SAS partnership. It certainly set the scene for the insights, brilliance, and experiences to follow…
Read more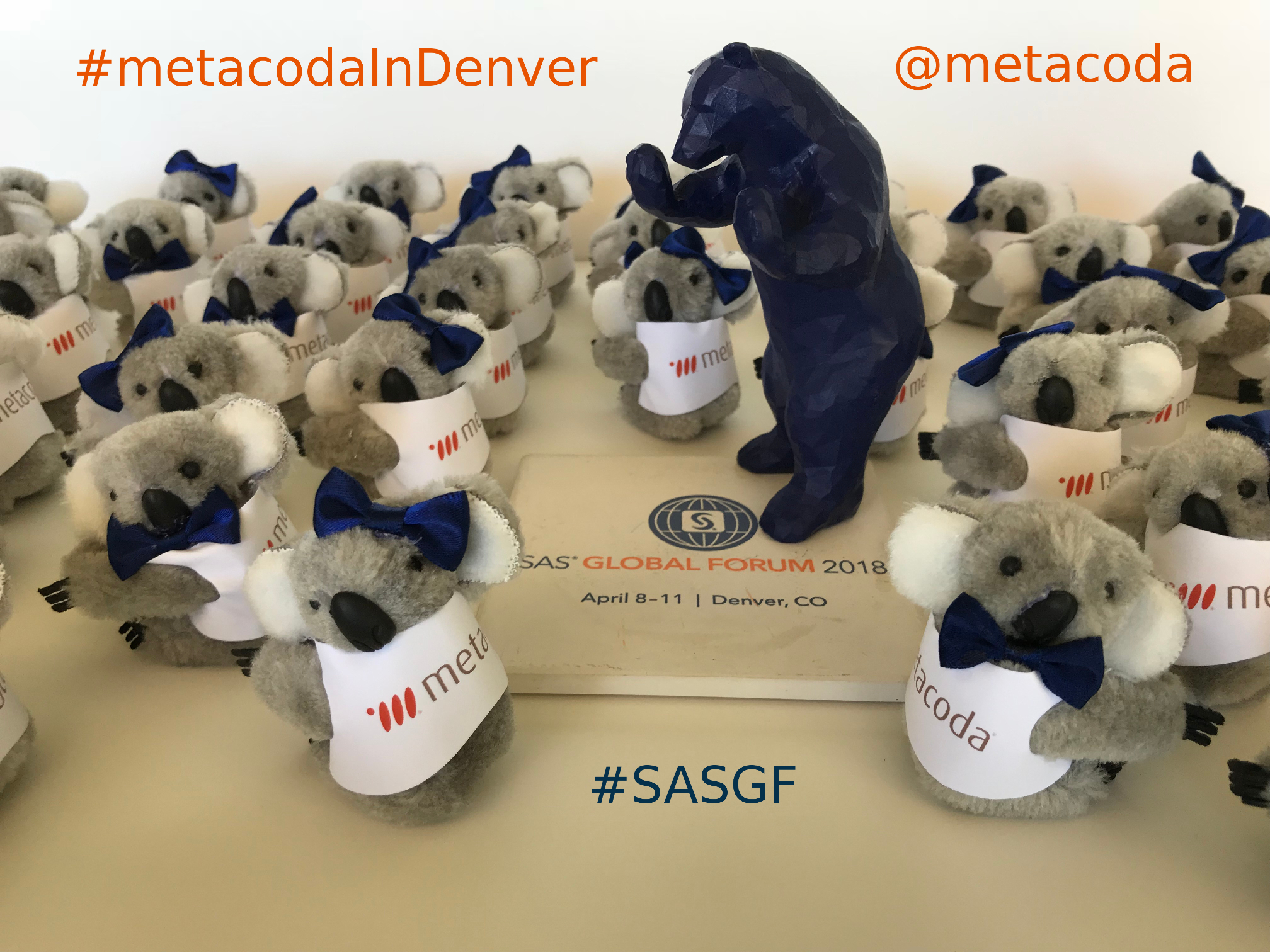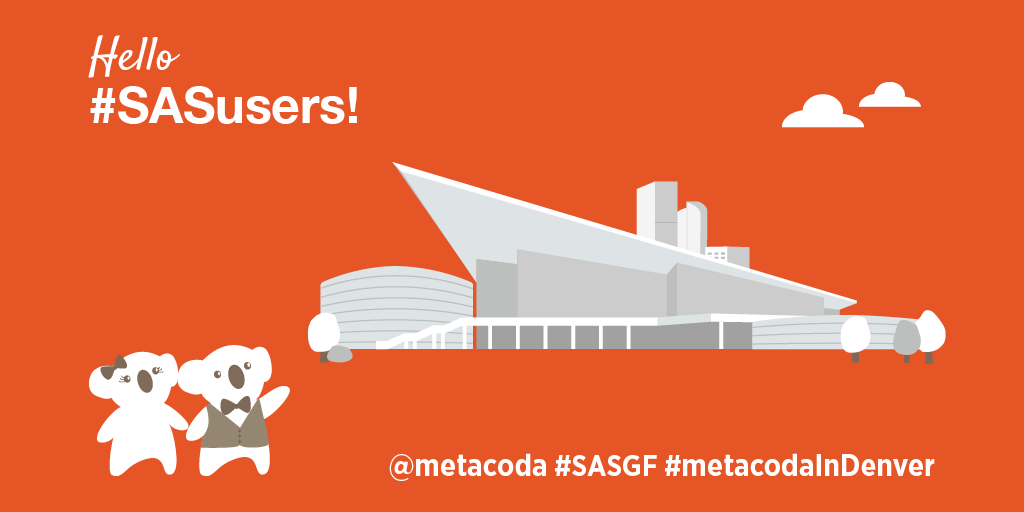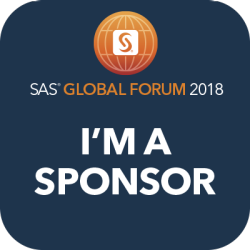 Metacoda is excited to once again be a SAS Global Forum (SASGF) sponsor (our seventh consecutive year!) And with a conference theme of Inspire the Extraordinary, it's guaranteed to be an exceptional time!
Last year Charyn Faenza from First National Bank, and I, presented SAS Metadata Security 301: Auditing your SAS Environment, where we described security as a journey rather than a destination. We showed how Metacoda software can help you regularly review environments, protect resources, comply with security auditing requirements, and quickly and easily answer the question 'who has access to what?'.
So where are you in your SAS platform security journey? How do you make sure your data assets are protected to meet regulatory and business compliance? If you're going to SASGF, make sure you visit the Metacoda stand in The Quad to learn how we can help you keep your SAS platform secure. While you're there, make sure you grab one of our true blue Metacoda koalas.
Or, if you're not going to SASGF, feel free to contact us any time – we're always keen to help our fellow SAS users!
Cheers,
Michelle
Read more