Finding creative ways to connect is part of what makes our global SAS community so vibrant and strong.
As highlighted in our March newsletter, we've seen a lot of changes to SAS Institute global events in recent years.
Not having a SAS Global Forum (SASGF) this year may feel a bit like the end of an era; however, there's no doubt that the connections developed through SASGF will continue to live on in other ways.
With many SAS admins and architects working in isolation, SASGF relationships have always proved valuable beyond the event itself – and could always be called upon from any corner of the globe.

The formation of SUGA in 2016 recognized the value of these ongoing networks and continues to be an important way for our community to come together. Steered by Shelley Sessoms – with a committee of SAS employees and customers – SUGA provides unique opportunities to connect and stay informed with:
Register for SUGA Live 2022!
The annual SUGA Live event is coming soon on Thursday May 19, noon-4pm ET.
(Note: Many of you will be used to the event being in September, so please help to spread the word about the new timing – we don't want anyone to miss out!).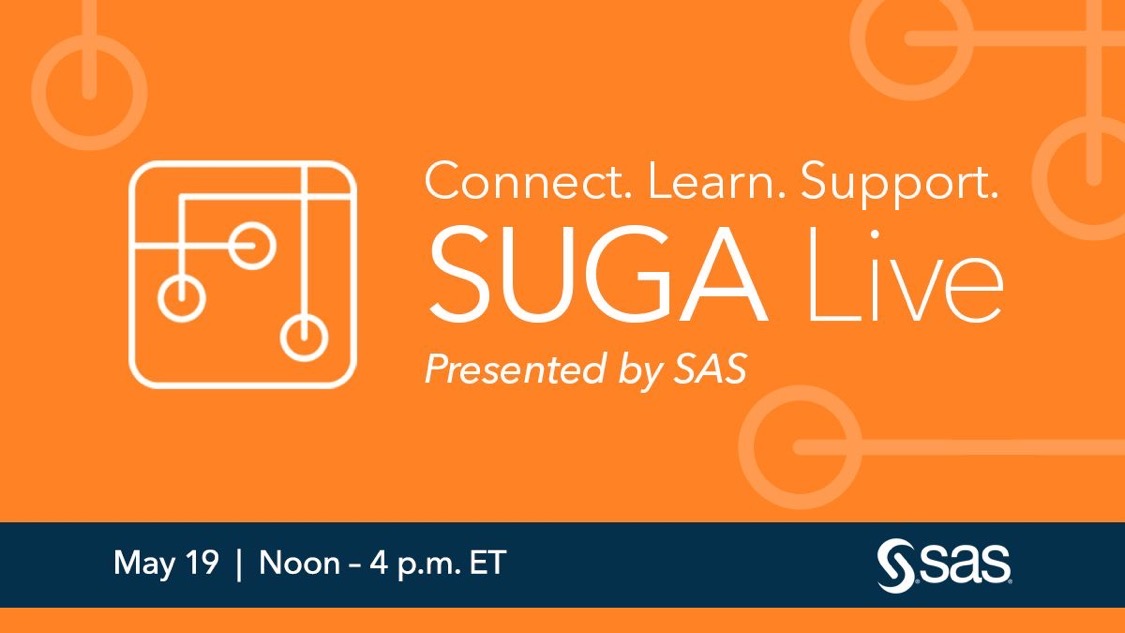 Highlights of the four-hour event will include:
a SAS 9 customer's journey to SAS Viya,
news of SAS on Microsoft Azure,
how to keep informed with security information from SAS, and
a master class on bulk migration from SAS 9 to SAS Viya.
As the name suggests, SUGA Live is designed to be attended live!
In addition to hearing the above information, attending live means you have the chance to:
ask questions of the 'Ask me Anything' panel,
win SAS prizes in the trivia, and
connect via text chat with your peers.
Who'll be there?
SUGA Live is primarily designed for SAS administrators and architects. However, SAS users, decision makers and management are very welcome and will likely also find the content interesting.
Even the Metacoda koalas will be attending live with a 2am Brisbane start time!
Despite the time zone, we're really looking forward to lots of learning and connecting, as well as a few laughs at trivia.
We hope to 'see' you there too!