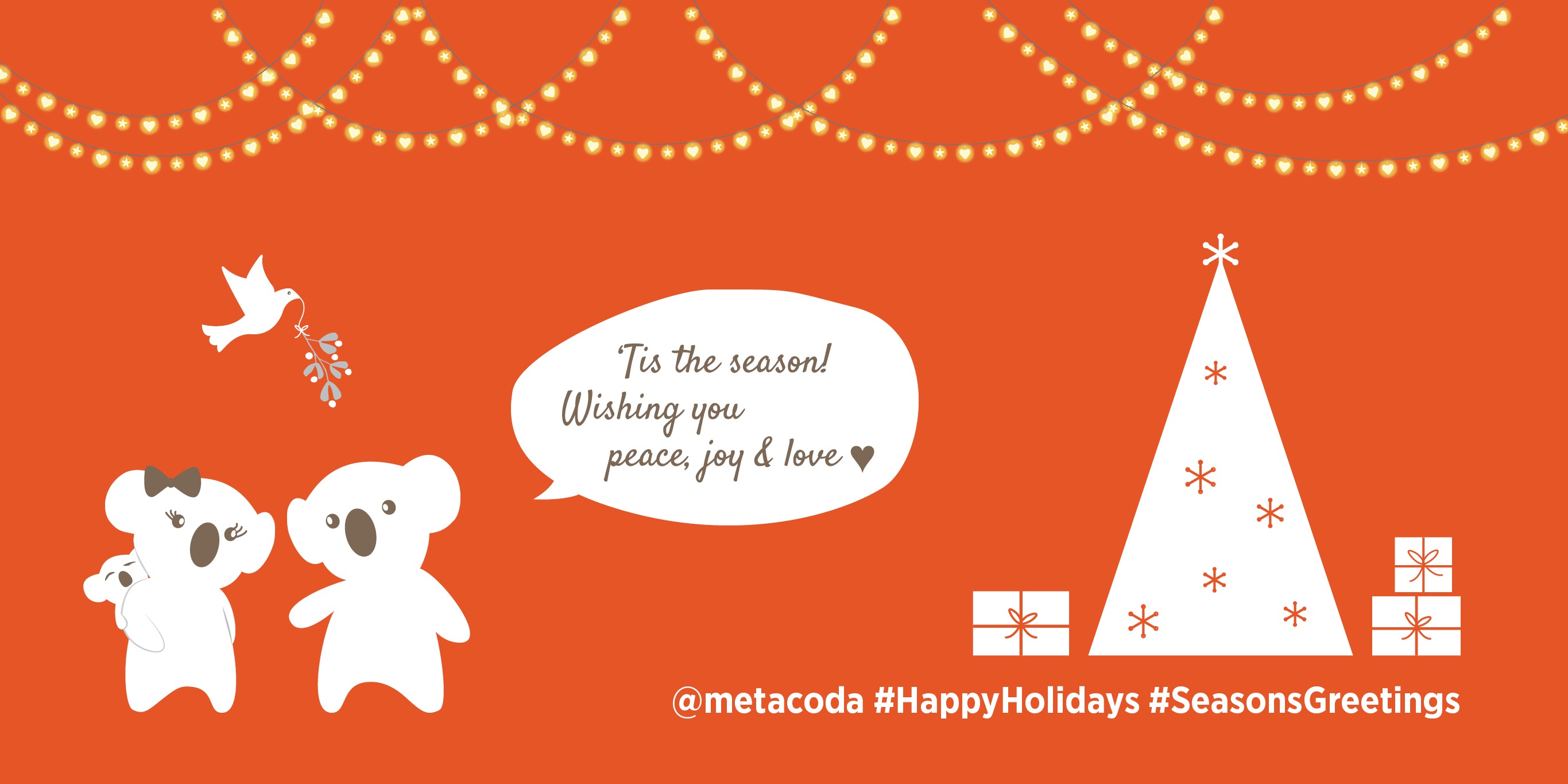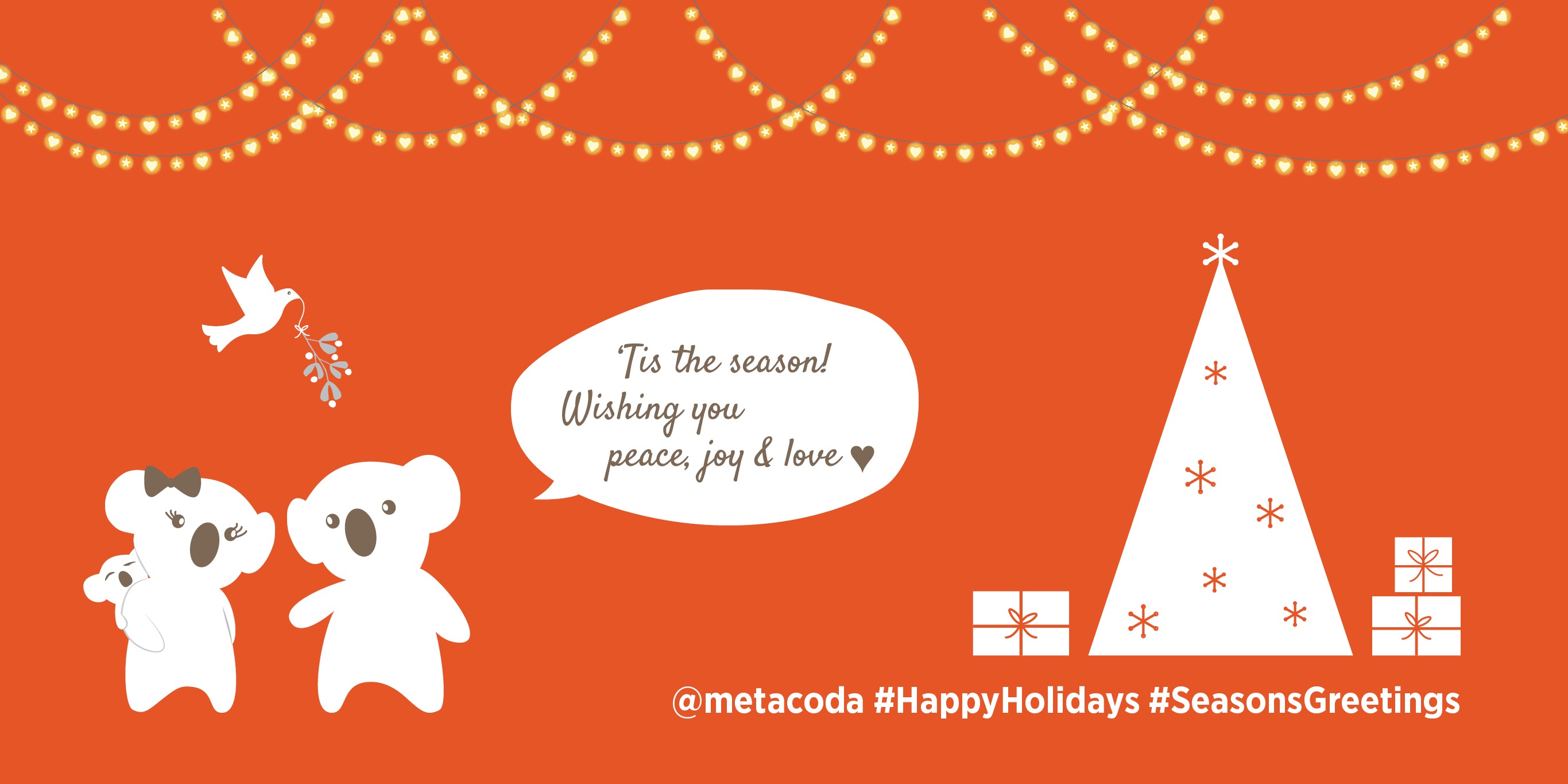 As 2018 comes to an end, we get great pleasure from reflecting on all the people who play a special role in our lives – our family, our friends, our colleagues – and, of course, our great big global SAS community, who are often like an extended family for us.
Thank you, as always, for your support and we look forward to a happy and healthy new year together in 2019.
Meanwhile, we wish you and your loved ones the best present of all: to be able to spend time together enjoying life.
For our family, that will involve air conditioning, the beach and swimming pools as we try to cope with the Australian heat, although we suspect things might be a little different in the northern hemisphere. :-)
So regardless of how you're spending your holiday season, we hope it's full of festive cheer loaded with peace, joy and love!
Cheers,
Michelle
P.S. Be sure to read the Metacoda Koala's message at the end. Read more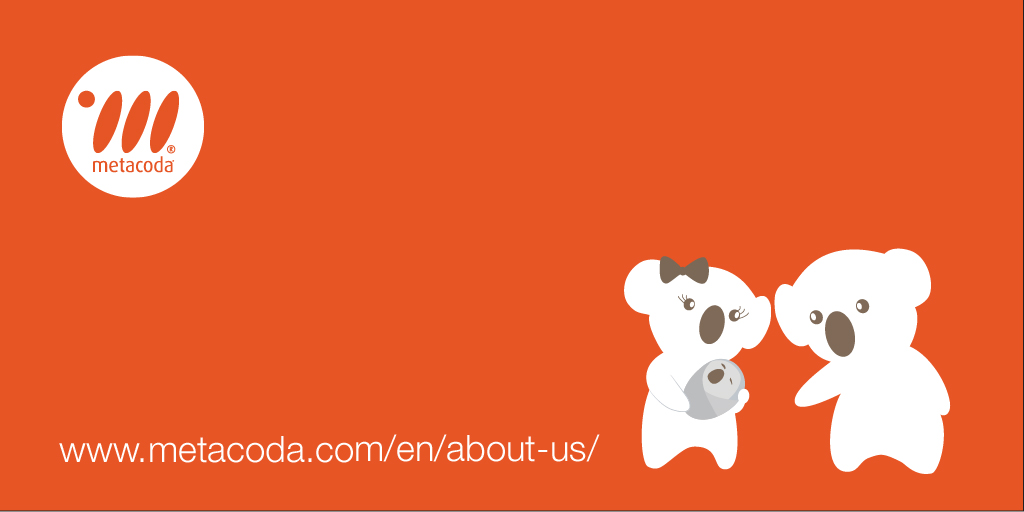 G'day!
As the year comes to an end, we wanted to say a special great big koala thanks to our less-furry friends for all your support!
We also wanted to show you the following video we made about our adventures in recent years. We're a bit unusual in our love of adventure given that our real-live koala cousins in Australia don't like to venture far from their favourite eucalypt tree (since it's the only food they eat!).
We hope the clip brings back some happy memories and puts a smile on your face. Read more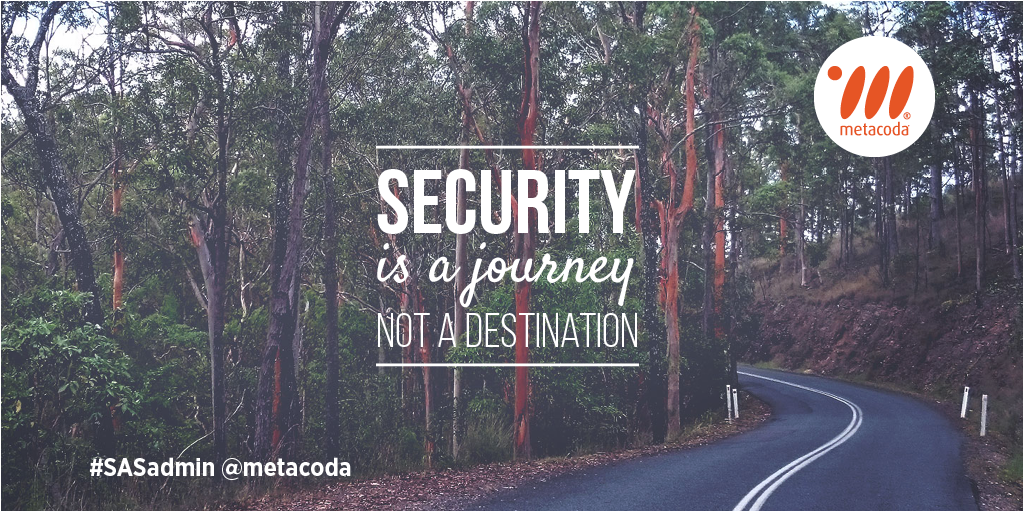 Metacoda has the answers…
Over the last few months we've noticed an increase in questions in the SAS community that can be easily answered by Metacoda software. Questions such as…
who has access to a SAS metadata object/server/folder etc?
how do I create SAS metadata reports showing access, role and capability, logins?
can I compare differences between SAS environments/versions or platforms (and prevent a restore from backup with potential loss of data assets)?
is there a no-code solution to sync AD identities into SAS 9 platform?
what's the easiest way to query SAS metadata?
Sound familiar?
Here are some examples of specific SAS User Group for Administrators (SUGA) questions: Read more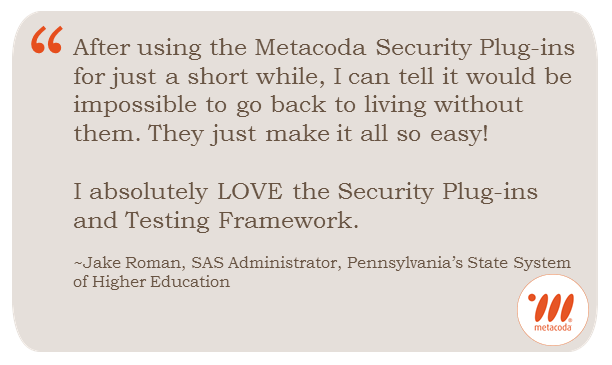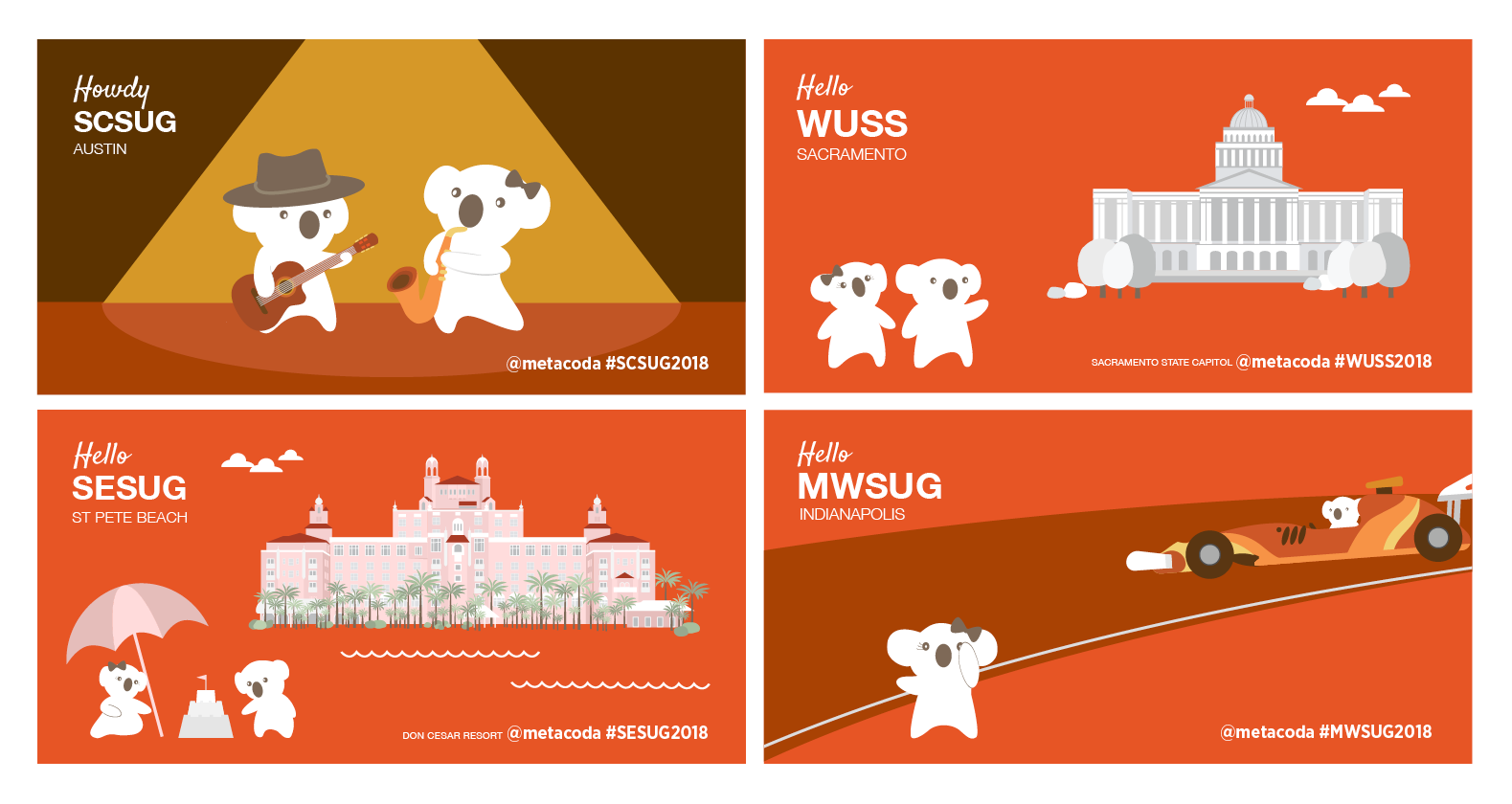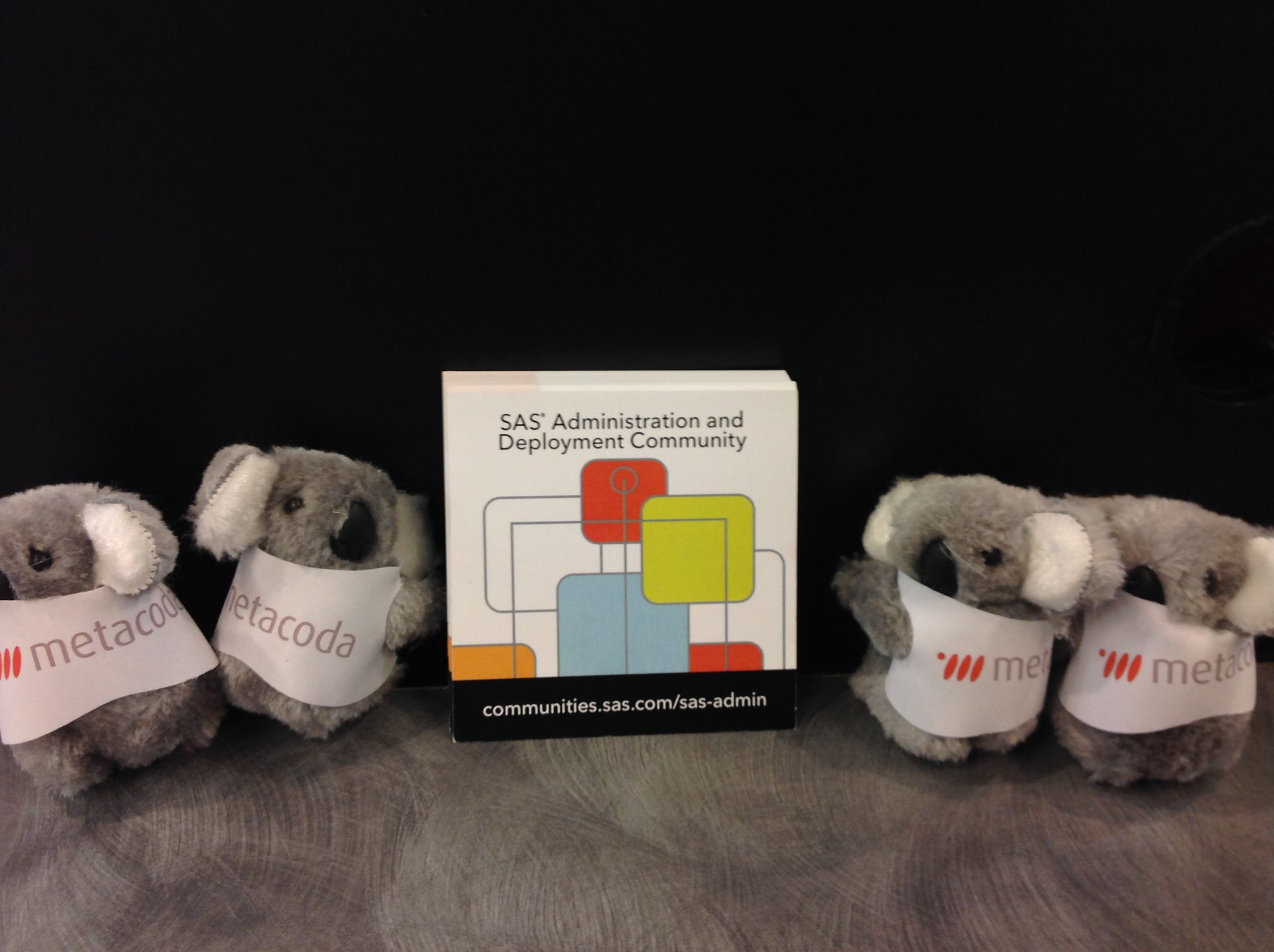 Metacoda has been meeting the needs of SAS platform administrators and users with our customer-driven productivity tools, since 2007. It's been an enjoyable 11 years supporting the SAS community by:
sponsoring SAS events around the world
helping out in the SAS Users Group for Adminstrators (SUGA) community
assisting members in communities.sas.com
sharing knowledge and thought leadership through conference presentations, blog posts and webinars
connecting and making friends on social, and in person.
Take a look at our recent blog post "SAS Admin Community: Have you joined your tribe?", and let us know your thoughts. What do you like about the SAS community and how do you connect with it? Read more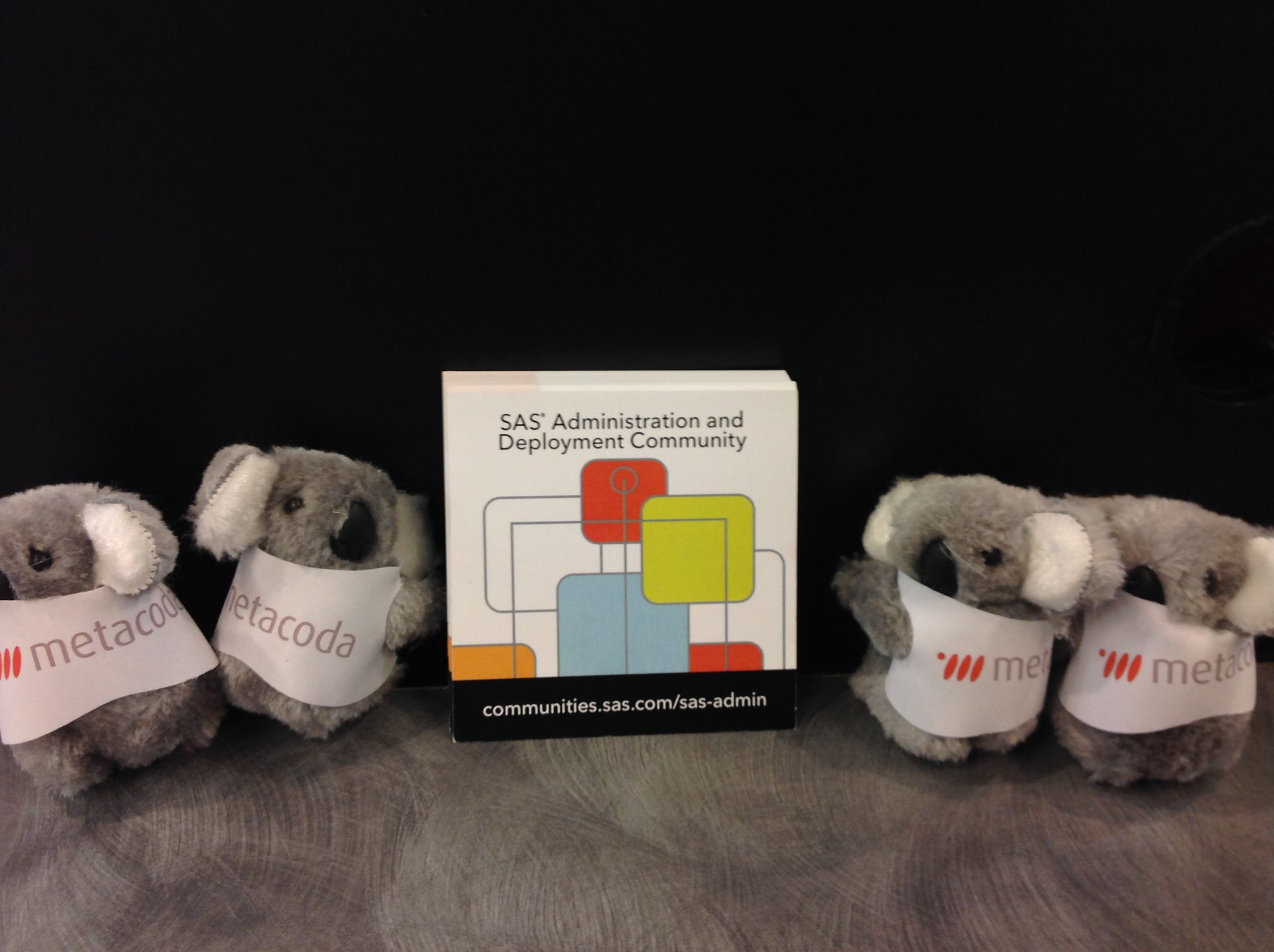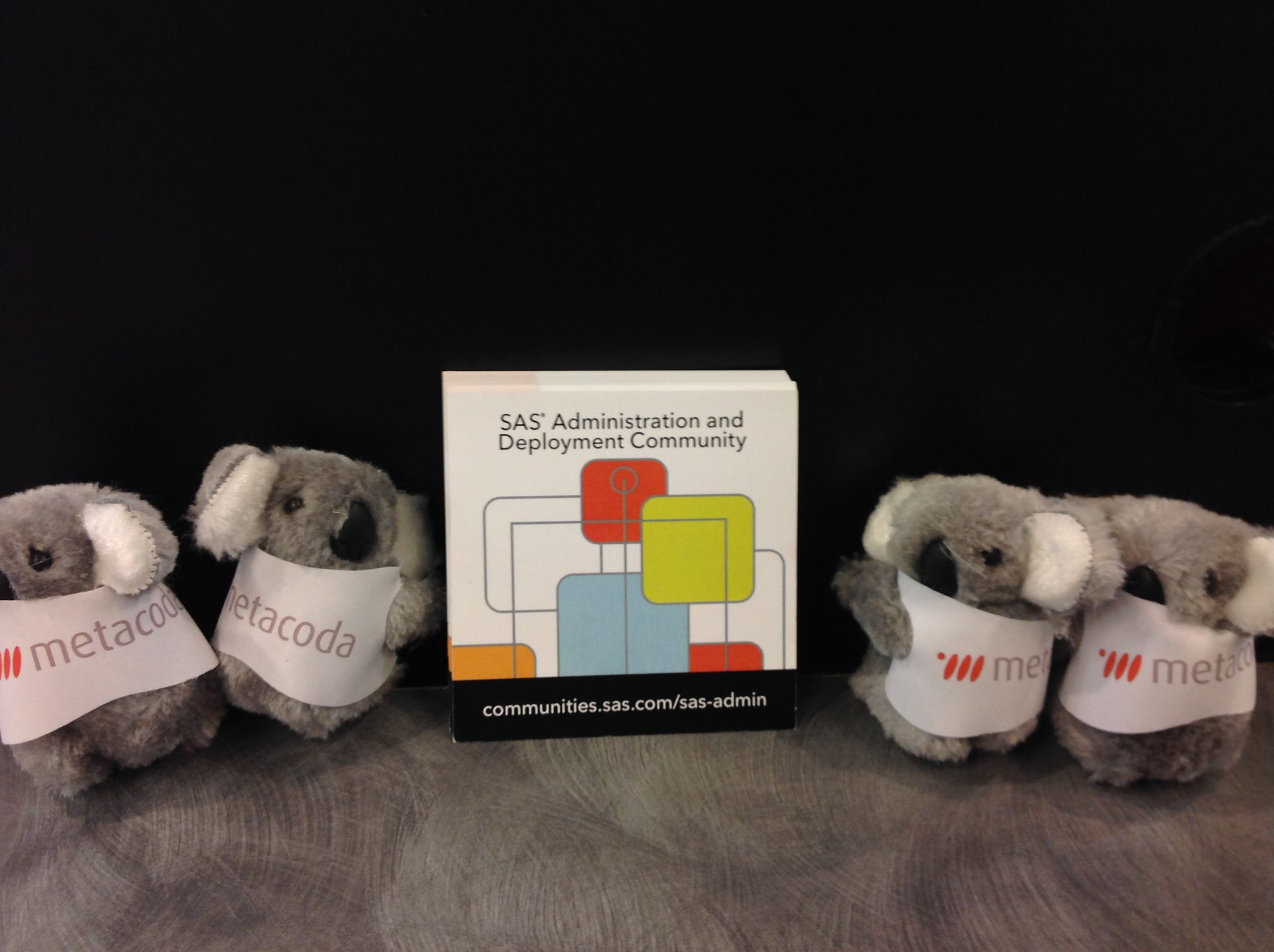 The SAS Administrator's role is at times cherished and other times admired, forgotten, loathed or even ignored – sometimes all in the course of a single day!
However, there is one thing that remains constant: the success of SAS Analytics relies on how well the platform hums along.
If there are issues with, for instance – performance, tuning, connection, or security; everyone will want to know you. Some SAS administrators have likened the role to that of a cleaner. You're at the front of everyone's minds when there's a mess to be cleaned up, but not given much thought when things are spotless the rest of the time. As SAS analytics expert, Gerhard Svolba, outlines in his blog post, A data scientist, does not make a machine learning model – it's a team effort.
So, let's be grateful to all the SAS admins out there – when our SAS analytics platform (services, servers, networks, and databases etc) stop working, the SAS admins certainly don't! Read more