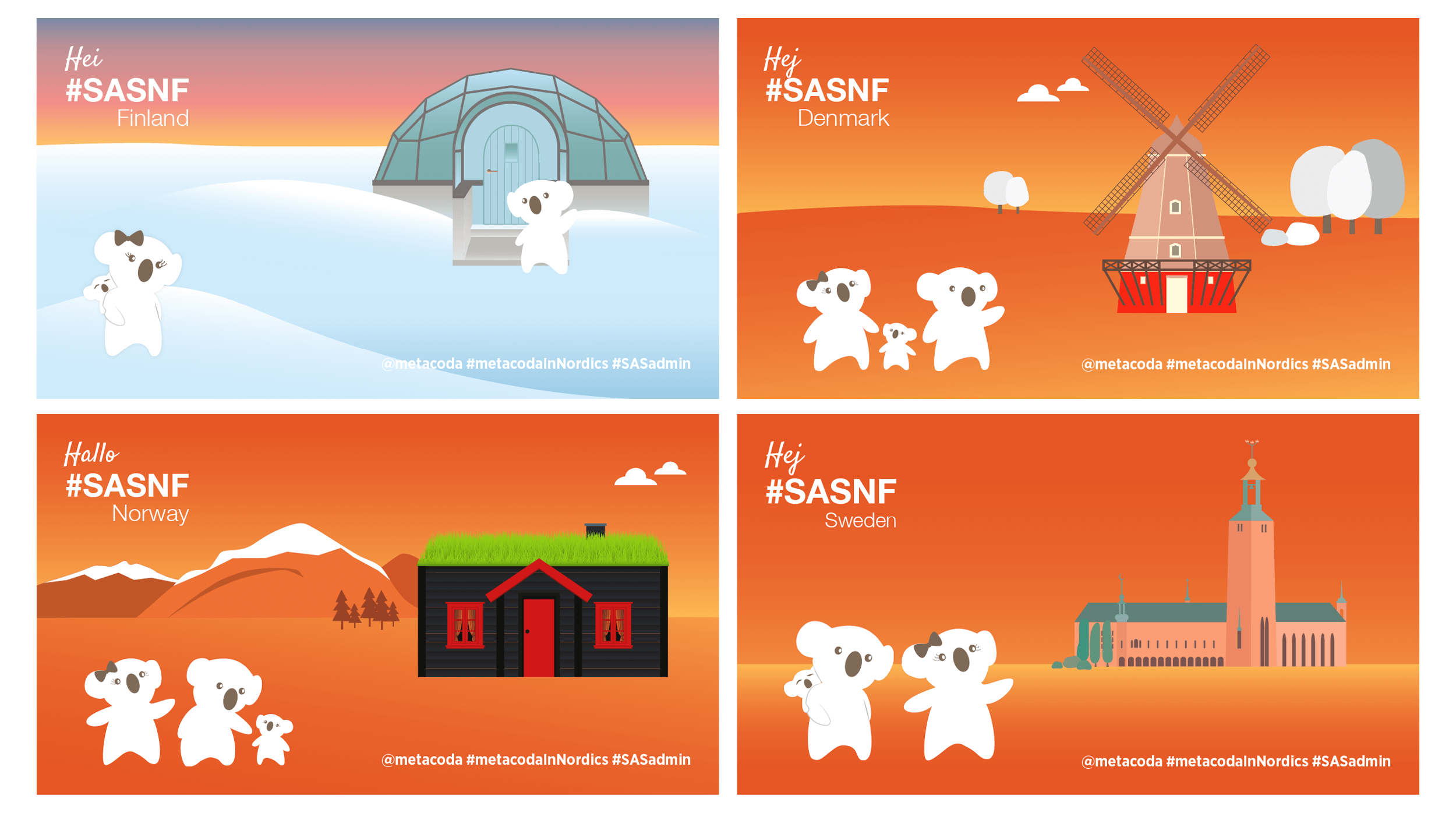 This month we reflect on the fact that in a non-COVID-19 world, we would have been sponsoring and experiencing the Nordic SAS Forums in Finland, Sweden, Norway and Denmark during May.
Of course, we'd hoped that these SAS community events could be held later in 2020 (as originally announced), but we've recently learned that all SAS face-to-face events will now understandably be delayed until March 2021.
This year, we'll really miss catching up with our wonderful Nordic friends – and travelling to this beautiful part of the world, – however we're excited that the SAS Nordic User Group Managers will still be offering plenty of great virtual events.
Read more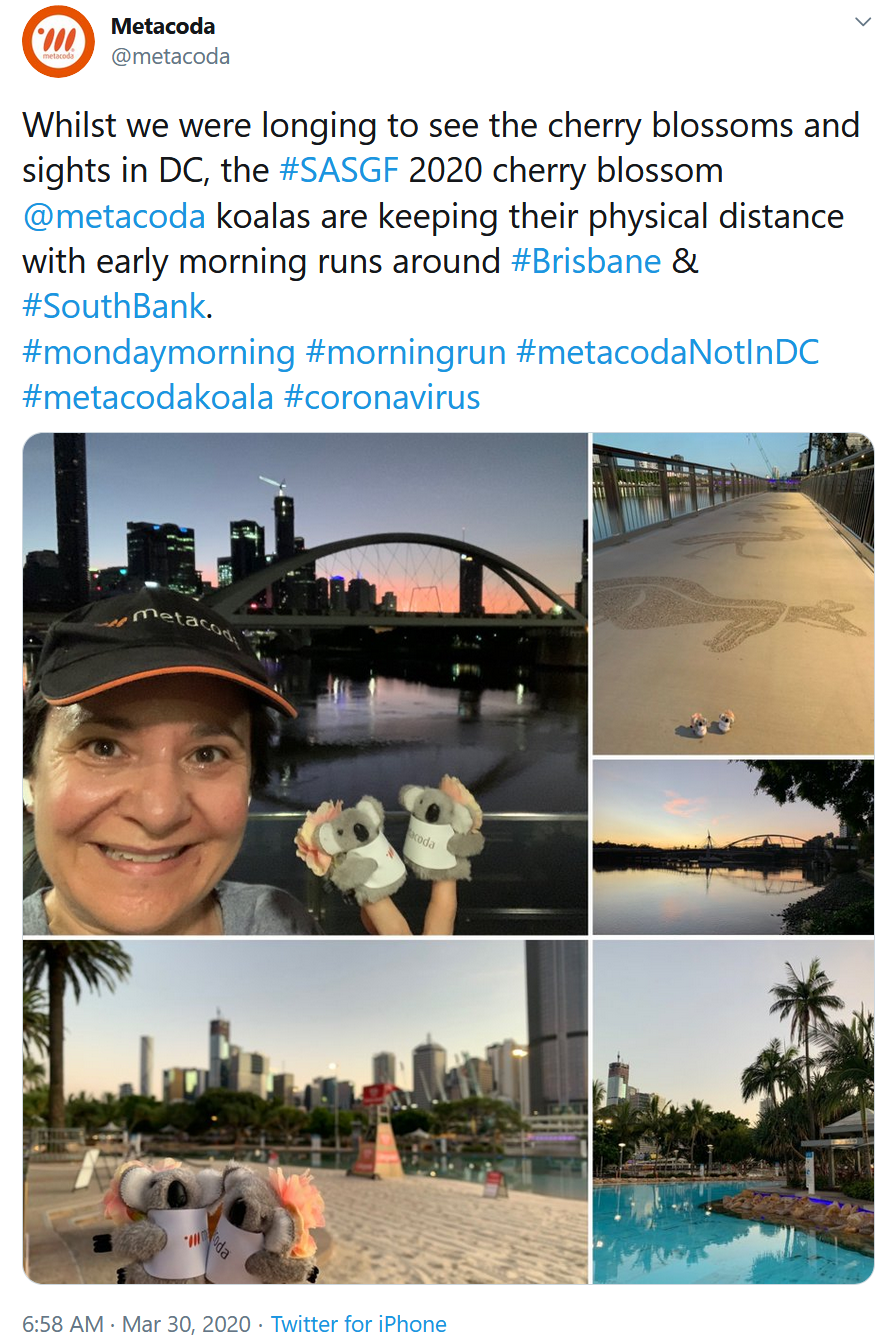 Hello human friends,
It's the Metacoda koalas here wanting to share some caring koala-ity news with you…
Firstly, we hope you are all safe and well during this tough time.
While we miss travelling, we feel extremely fortunate that Metacoda is easily able to work remotely, that we can still get outside for a morning run, and that we have the technology to stay in touch with our friends and family around the world.
Two of the many things we miss, from our koala perspective, are a) good news and b) nature, so we thought we'd bring you a bit of both in this message…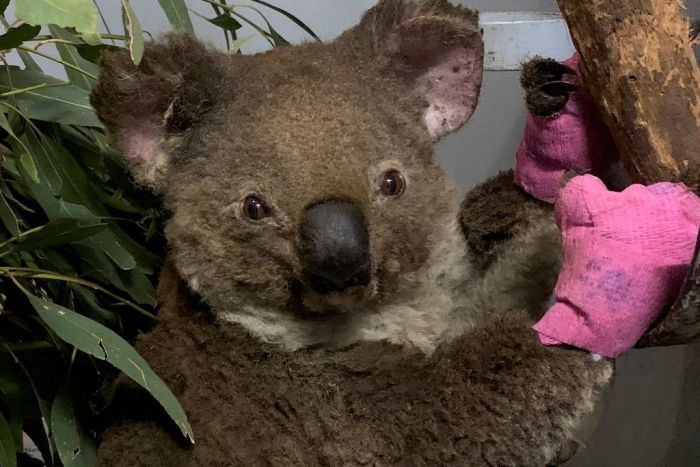 Although it seems like forever ago, it's just five months since huge bushfires devastated lives, livelihoods, homes, bushland and wildlife in many parts of Australia. As you may have seen on the global news, our koala friends suffered terribly.
Read more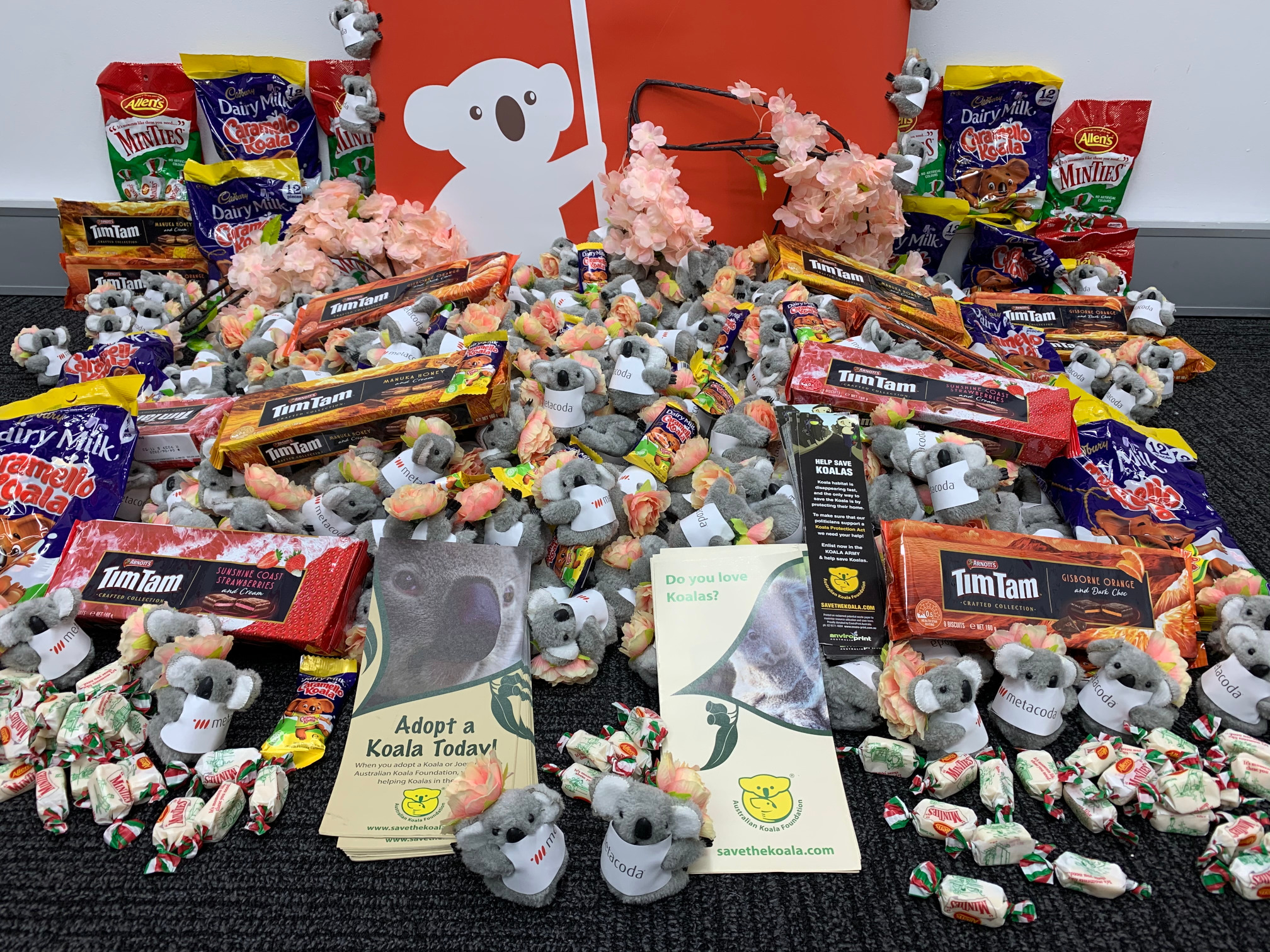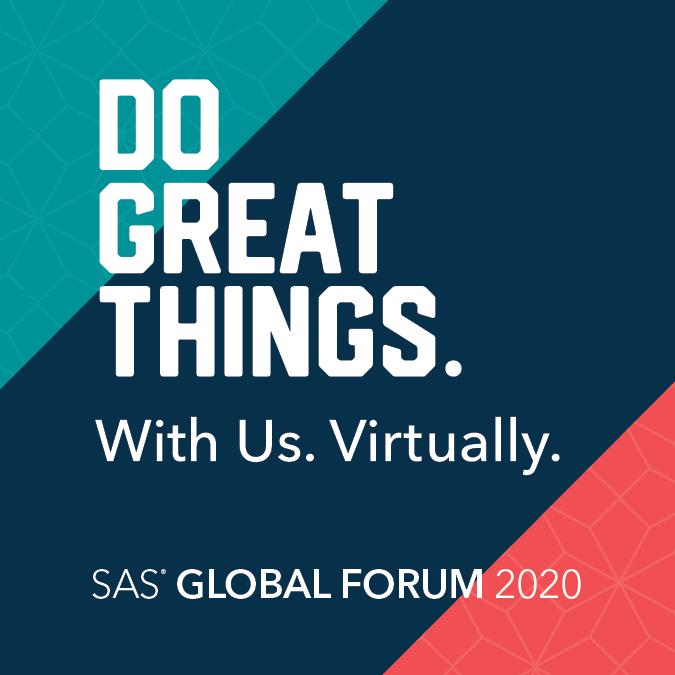 After careful consideration of the evolving concerns around COVID-19, SAS Institute has made the difficult decision to cancel the in-person SAS Global Forum (SASGF) conference in DC and transform it into a special virtual event.
In her LinkedIn article SASGF 2020 conference chair, Lisa Mendez, shared her disappointment, but stressed that she will continue working with the amazing conference team to "Do Great Things. With Us. Virtually."
Metacoda shared our similar feelings in a comment on Lisa's post:
"There can be no deep disappointment where there is not deep love." Thank you Lisa, SAS and all the supporters to continue the enthusiasm, energy, learning and community spirit #SASGF brings. Whilst we will deeply miss the value of an in person event, it's important to ensure the SAS community remains healthy. Thank you for making this wise and difficult decision and I look forward to your future posts as you and the team all now prepare for an uncharted approach to SASGF.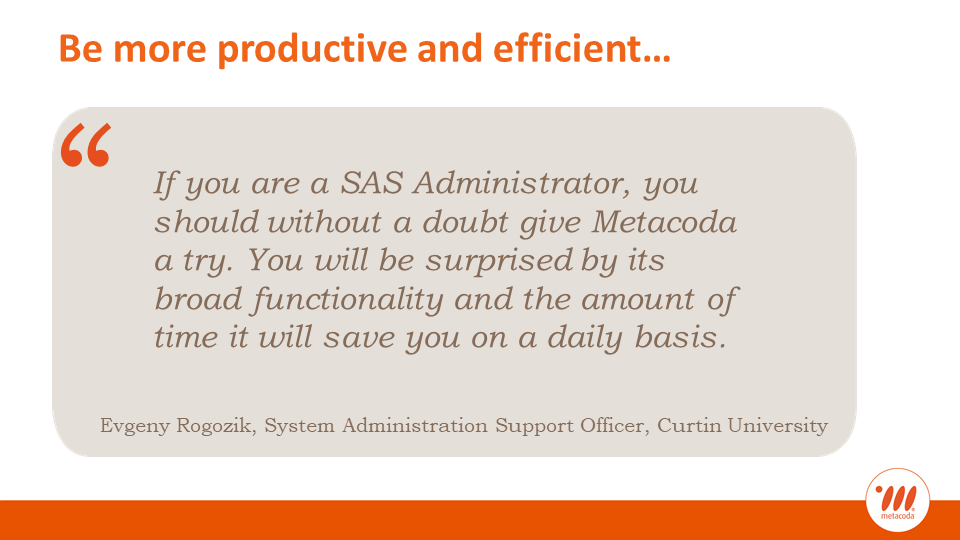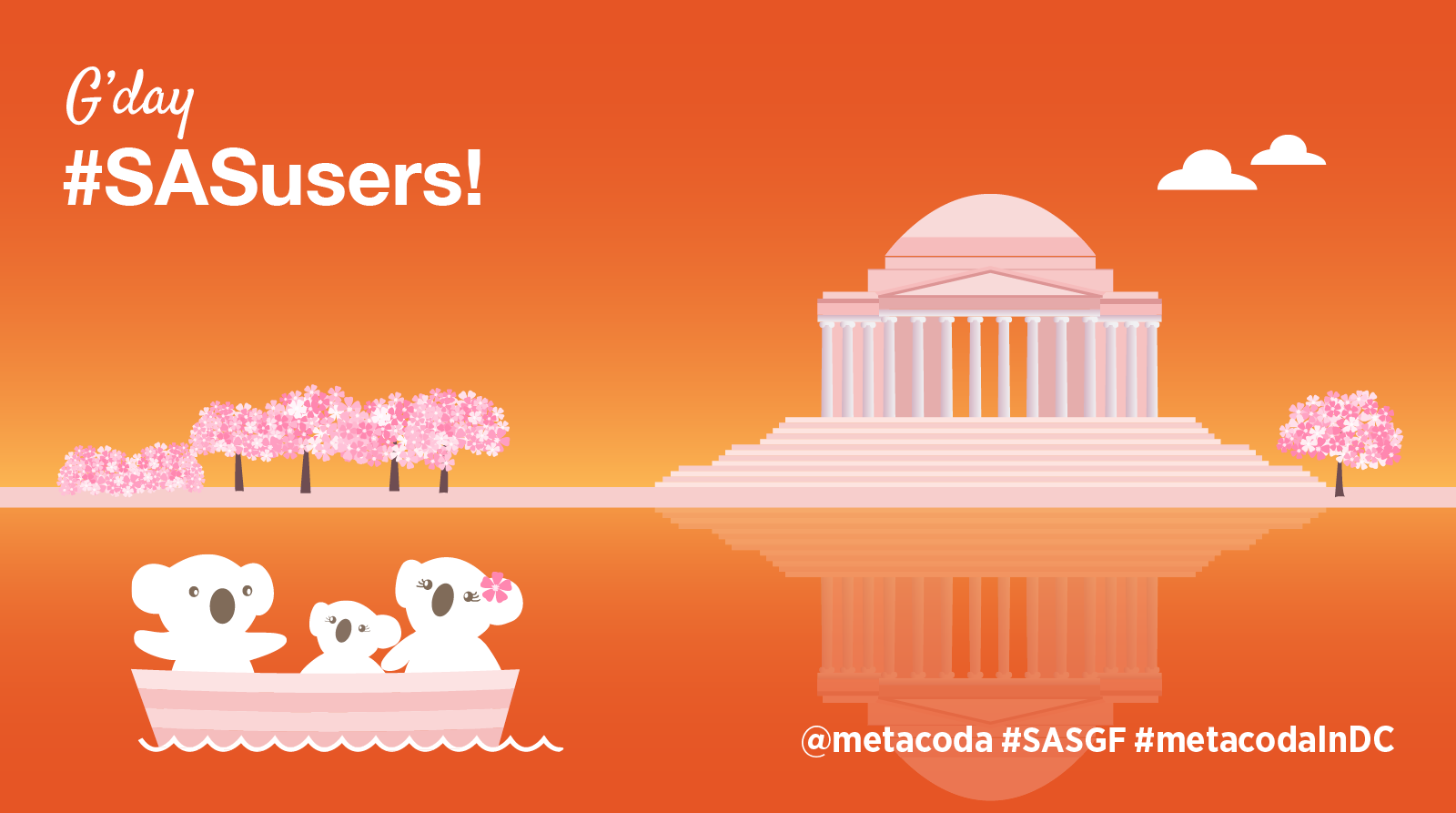 Here at Metacoda we're loving the theme for the upcoming SAS Global Forum (SASGF): Do Great Things – With Data. With Analytics. With SAS. As a long-term SAS partner and SAS Global Forum (SASGF) sponsor, we've seen first hand how SAS Institute has continually supported the SAS community to do great things.
We've seen communities bloom (just as we hope to see the Washington cherry blossoms bloom!) when companies use SAS to maximize the power of their data – collating, manipulating, cleansing, analysing and accessing insights.
Now we're looking forward to seeing many more examples – and opportunities for learning – as we count down to #SASGF in Washington on 29th March – 1st April.
If you're also lucky enough to be attending, make sure you visit our Metacoda stand in the Partner Village in The Quad. Ask us how we can help you keep your SAS platform secure, taste test our Aussie treats, grab your very own cherry blossom-themed Metacoda Koala 🐨🌸, or just say "Hi!".
Cheers,
Michelle
Read more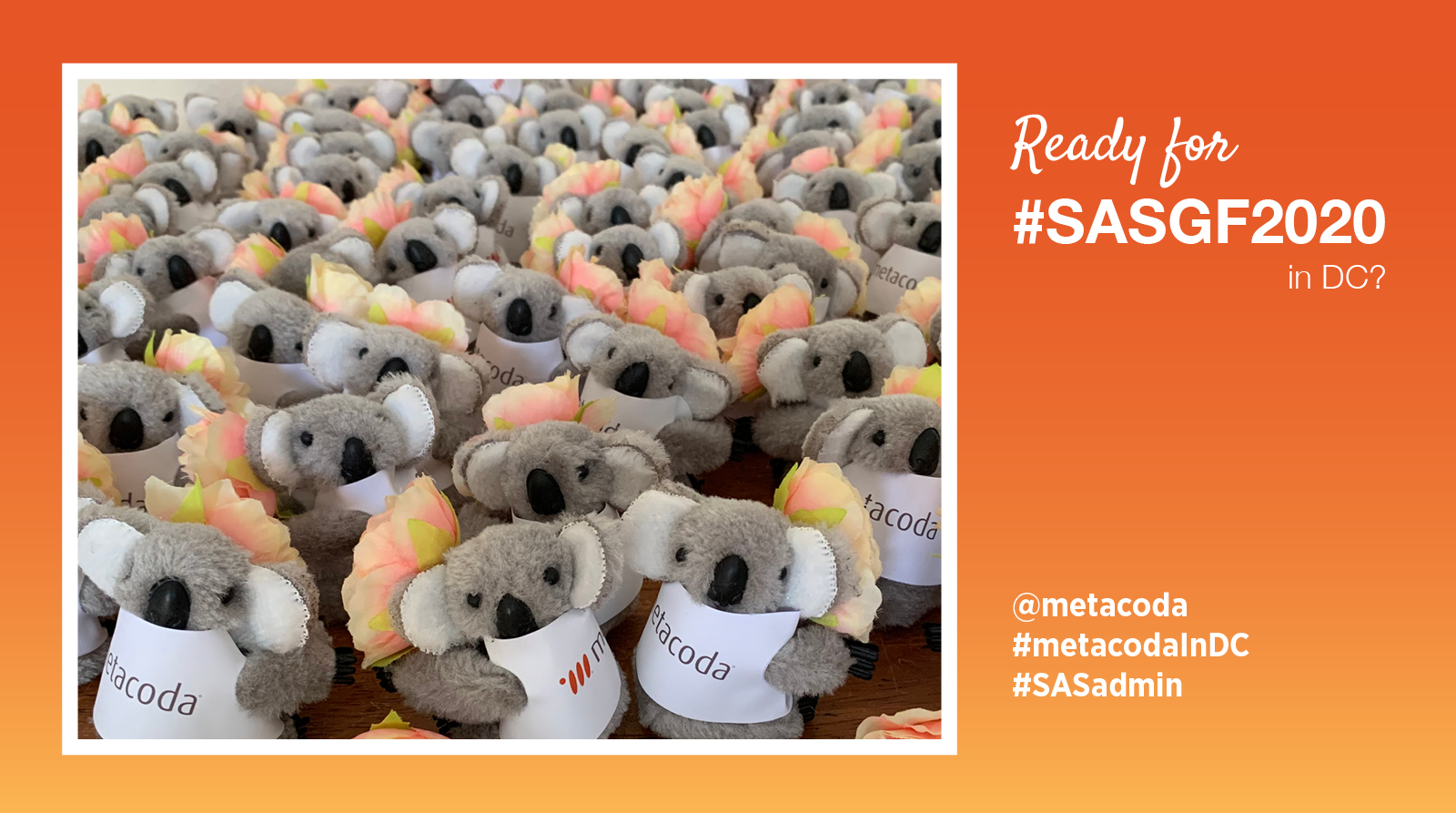 Counting down to #SASGF (29 March – 1 April)…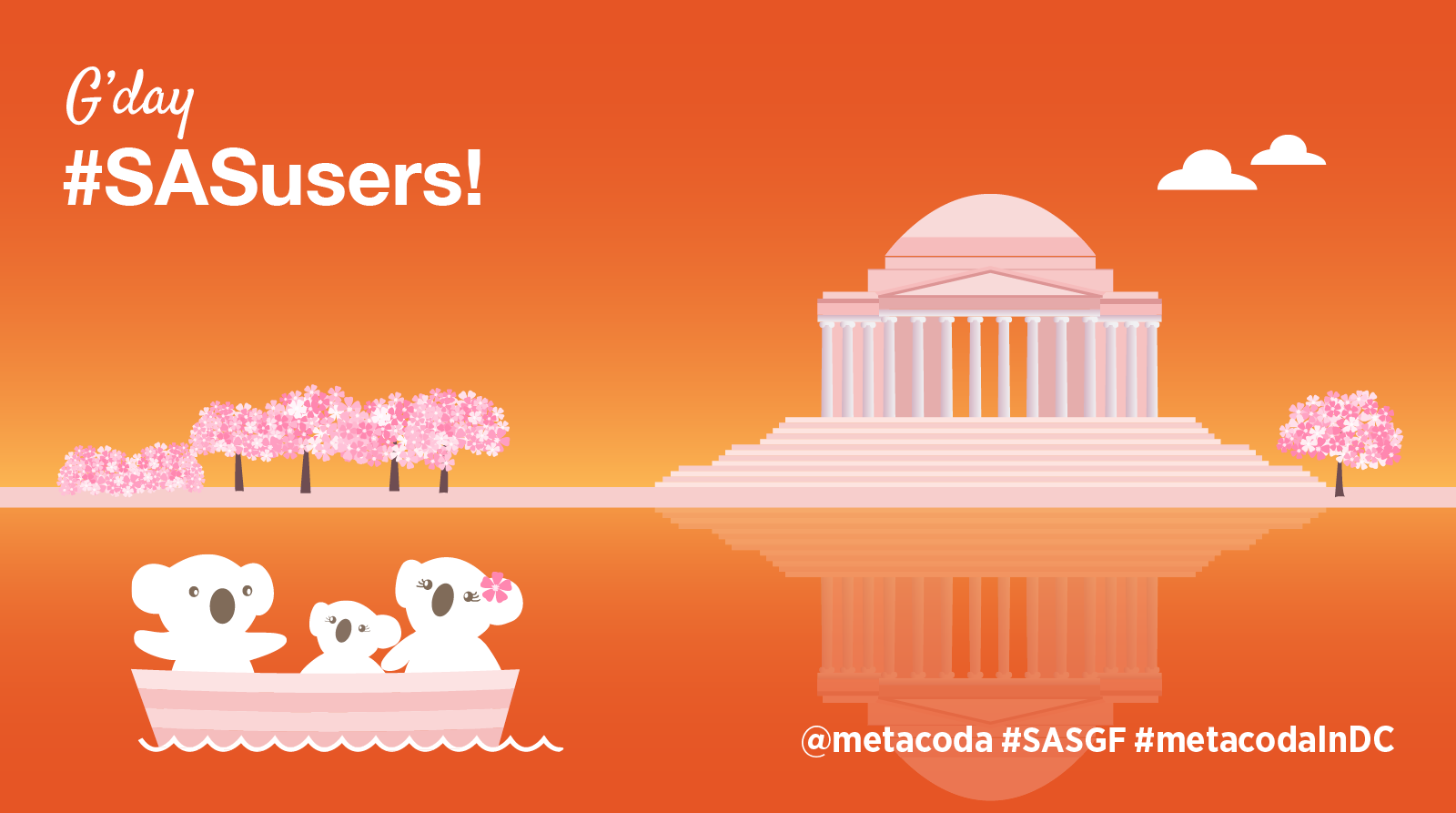 With SAS Global Forum (SASGF) in Washington, DC, next month, it's time to get excited and start counting down!
To help you prepare, we've put together some of our top tips to ensure you have a fun and productive SASGF experience…
1) Join the pre-conference activitives NOW in the SASGF 2020 community. Post questions, share ideas and connect with attendees before you arrive in Washington, DC. In the SASGF community an announcement will be made when the SASGF app is available for you to set up your agenda, connect and be social too.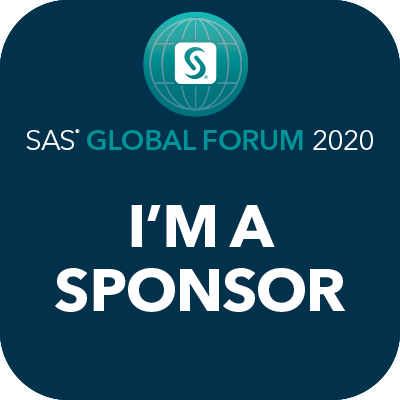 2) Flash your #SASGF badge on social channels to promote the event and let people know you're involved. To download the badge, go to SAS Global Forum Social & Community.