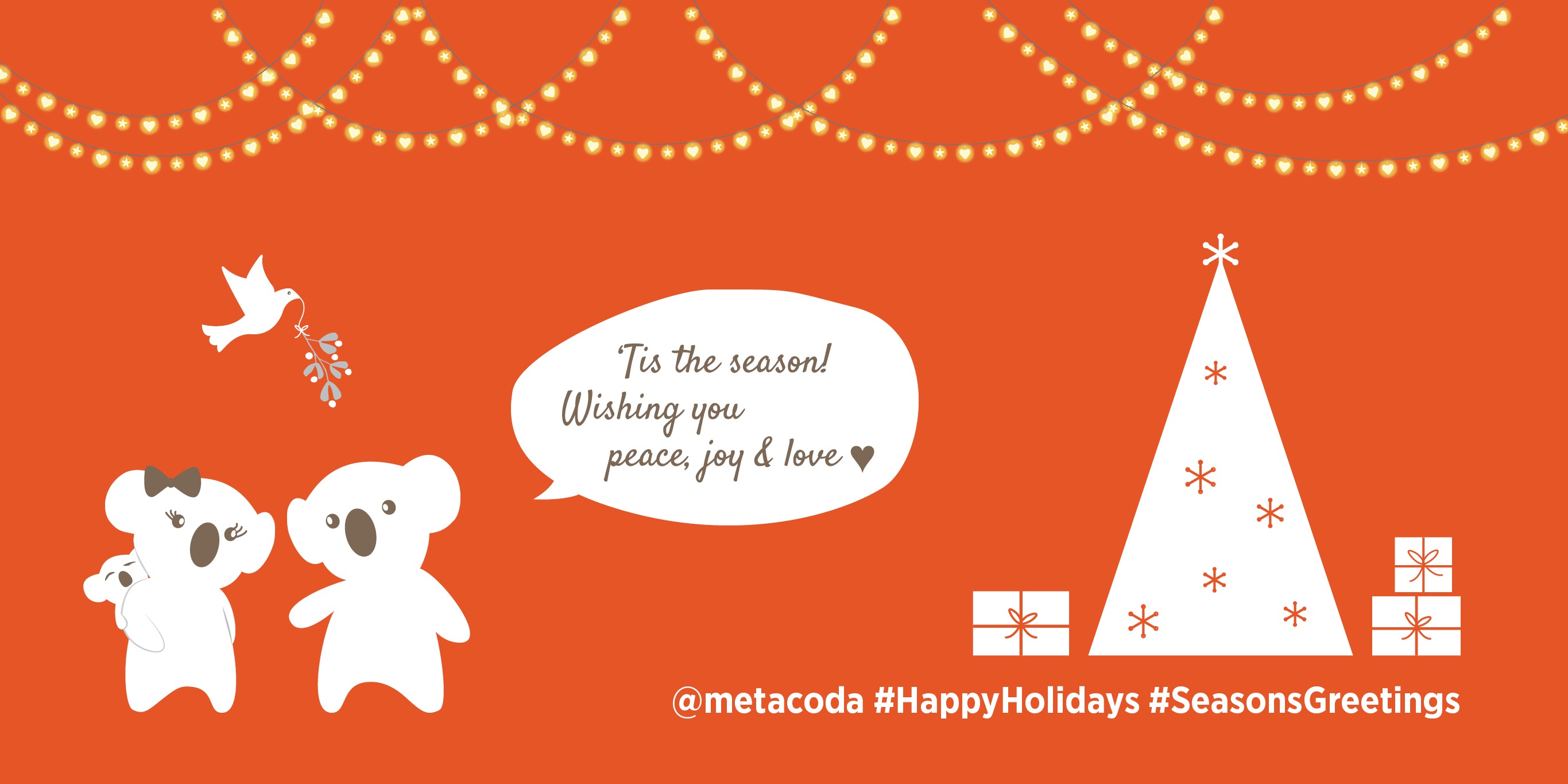 As 2018 comes to an end, we get great pleasure from reflecting on all the people who play a special role in our lives – our family, our friends, our colleagues – and, of course, our great big global SAS community, who are often like an extended family for us.
Thank you, as always, for your support and we look forward to a happy and healthy new year together in 2019.
Meanwhile, we wish you and your loved ones the best present of all: to be able to spend time together enjoying life.
For our family, that will involve air conditioning, the beach and swimming pools as we try to cope with the Australian heat, although we suspect things might be a little different in the northern hemisphere. :-)
So regardless of how you're spending your holiday season, we hope it's full of festive cheer loaded with peace, joy and love!
Cheers,
Michelle
P.S. Be sure to read the Metacoda Koala's message at the end.
---
Supporting the SAS Community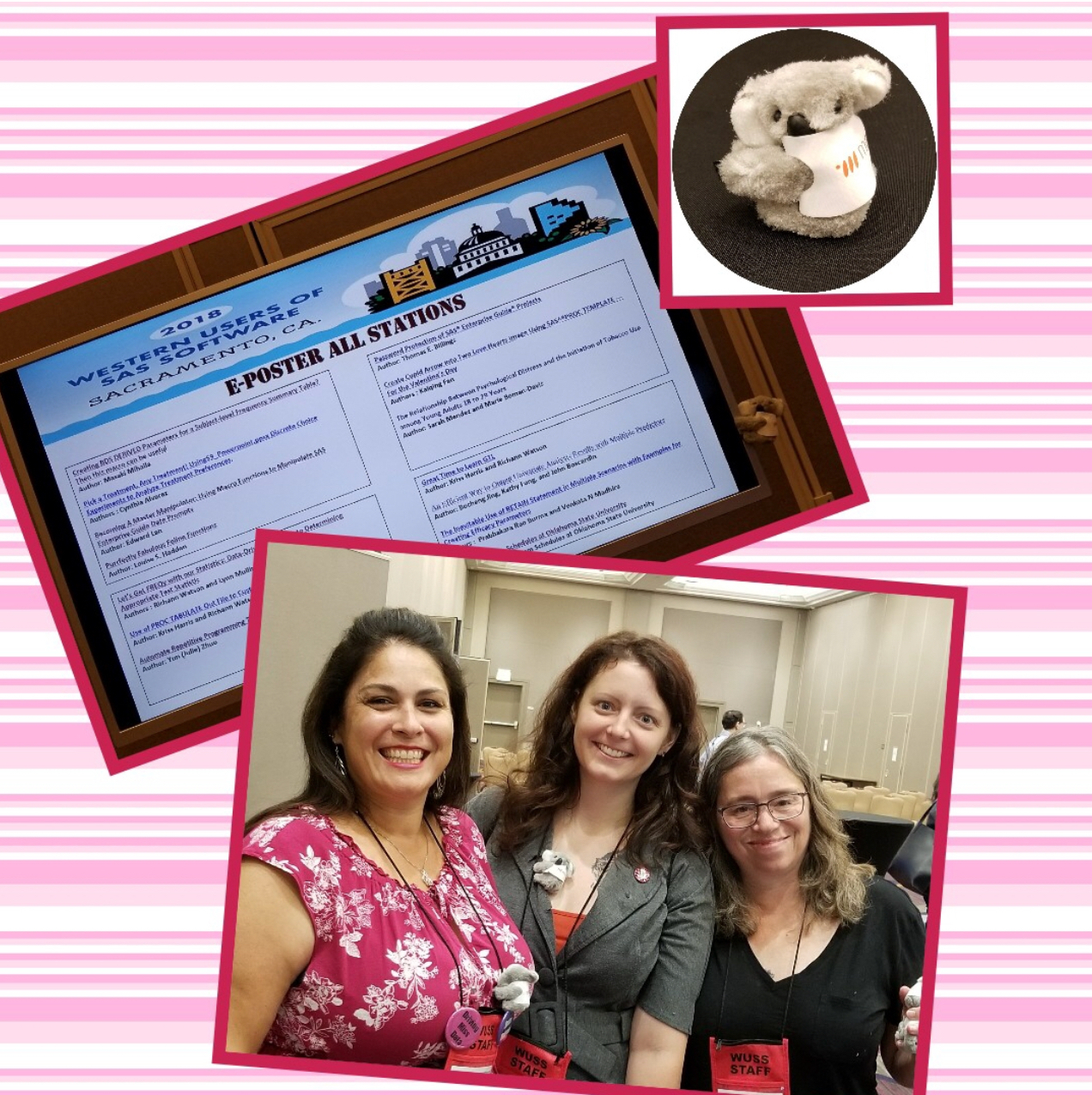 As always, Metacoda loved being a sponsor at the recent SAS US Regional conferences (WUSS, MWSUG, SESUG, SCSUG) and Supporting the SAS Community.
It was great to see the SAS community getting involved in different ways, for instance:
By communicating with us in the mobile app,
By getting to know our Metacoda koalas, and
By participating in the SAS user community.
A special thanks to the diligent Metacoda koala keepers, conference committee members and wonderful community for their support and energy in finding conference companions and adopting new friends. A mega koala hug to Richann Watson, Deanna Schreiber-Gregory and Louise Hadden for your cuddly Metacoda koala patronage!
---
Metacoda Plug-ins 6.1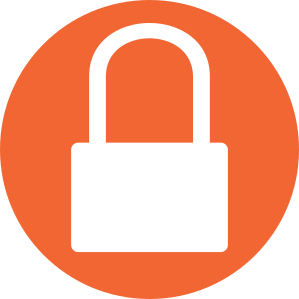 We're getting great feedback on our Metacoda Plug-ins 6.1 BETA and people are telling us that they really like the new Metacoda External Identity Manager and the Metacoda Auth Domain Reviewer. One BETA tester said it was "very helpful to get an overview of the logins and to see the dependency from server to library to AuthDomain." The new plug-in greatly reduces the number of clicks to get the information (and everyone loves fewer clicks!).
We've extended the BETA period to incorporate the feedback, and to update our End User License Agreement (EULA) to reflect the obligations of a Data Processor under General Data Protection Regulation (GDPR).
If you have comments about the Metacoda Plug-ins 6.1 or want to be involved with testing, please contact us.
---
SUGA webinars in 2019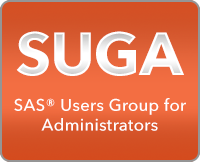 Each month, Shelley Sessoms, SAS Community manager posts "Three Things for SAS administrators" at communities.sas.com.
The November 2018 "three things" is a call to SAS administrators to share the topics they'd like to see presented at the SUGA webinars in 2019. Please share your "three things" and ask your colleagues too!
---
Helping SAS Administrators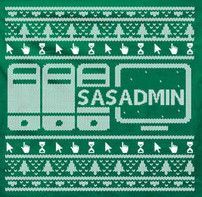 As you know, Metacoda is all about helping SAS administrators any way we can – not just with our tools, but also with advice and support. We love being able to engage via the SAS User Group for Administrators online community, blog posts such as platformadmin.com, our own blog posts, and direct questions from our customers. Check out our recent post "Who has access to what?", which highlights some of the ways we've helped SAS administrators with SAS metadata security troubleshooting, reviewing, and auditing. If you have a question, please let us know how we can help you!
---
Customer Service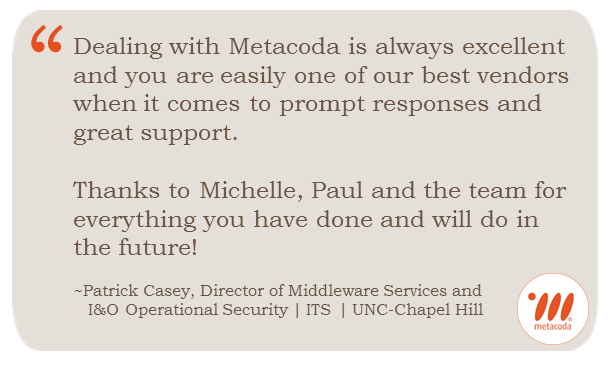 Seth Godin recently wrote about "four roads we call customer service":
Road 1: I can learn from you and make things better.
Road 2: You're an important customer and I can bring empathy and care to this moment to strengthen our relationship.
Road 3: I can teach you something and make things better.
Road 4: Go away!
As customers, we've all experienced these different roads! Which is why Metacoda always steers towards "Road 1" when supporting our customers and the SAS community. When you join the Metacoda family, we like to travel together on your SAS security journey.
---
SAS Admin community news on SAS Viya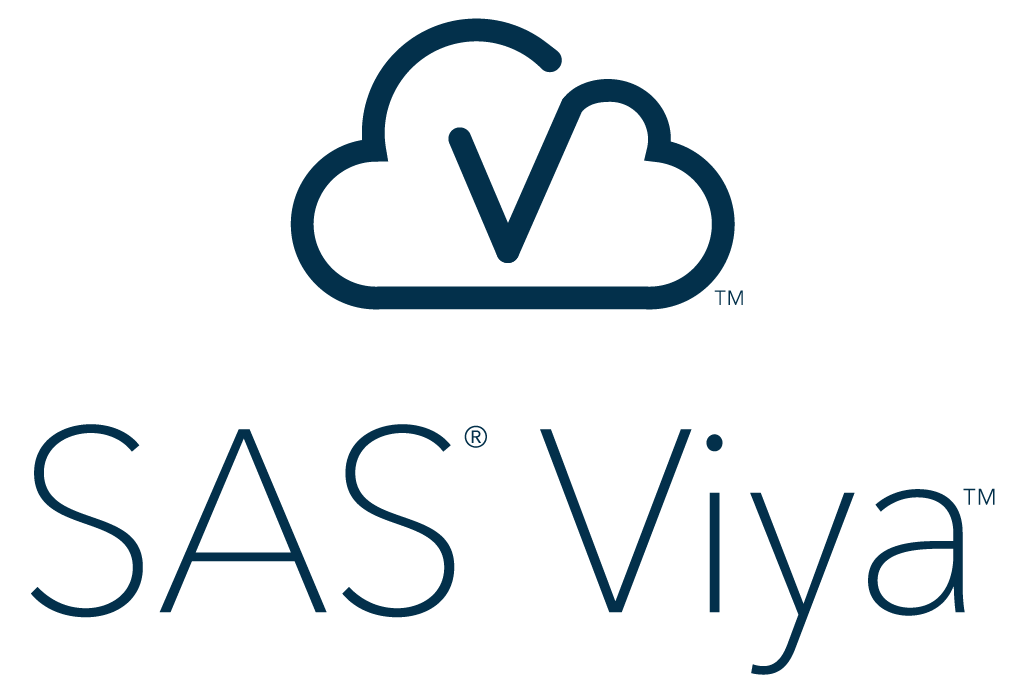 Not surprisingly, a few of our customers have started to ask about Metacoda's plans to develop add-ons for the SAS Viya platform. Rest assured this is an area we are keenly investigating. At this stage the majority of our customers want us to focus on continuing to enhance our add-ons for the SAS 9 platform and this balance will undoubtedly change over time. Our ongoing exploration of SAS Viya, it's APIs, and the improvements with each new version are positioning us so we are ready to help you when you need us to.
If you are actively using SAS Viya and have any feedback on areas where we can help you be more productive, just like we do with SAS 9, then we'd love to hear from you.
If you're a SAS Viya administrator, we've pulled together a few articles that we thought might be of interest to you – by David Stern from the SAS Global Enablement and Learning team:
---
Sponsor at SASGF 2019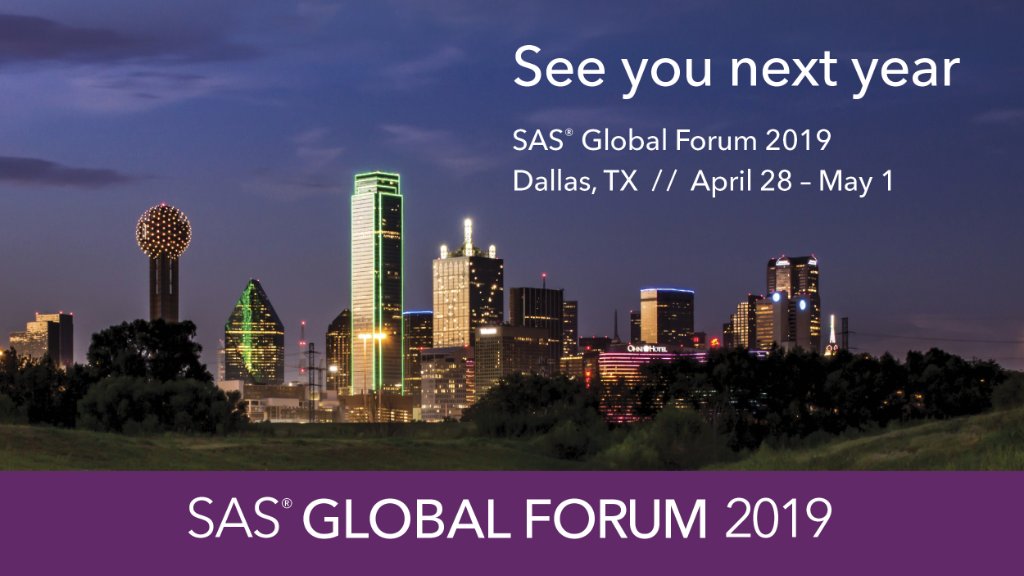 Howdy partner! Ya'll ready for SAS Global Forum 2019 in Dallas, TX? Metacoda is proud to once again be a sponsor and would love to catch up if you're heading that way.
The Metacoda koalas are very excited and are already planning their #SASGF 2019 outfits. Follow our social channels to see our preparations.
---
P.S. Our Metacoda koalas also like to reflect on the good times we've had, and to say thanks to their less-furry friends near and far. Check out their light-hearted video for a trip down memory lane.