Being as 'safe as a bank' used to be simply about thick concrete walls and oversized locks. But today being 'as safe as a bank' is more about keeping up with the onslaught of new technology, complex information systems, and regulatory scrutiny.
Metacoda's Michelle Homes was recently invited to join a panel discussion on the security challenges for midmarket banks (i.e. those with $5 billion to $50 billion in consolidated assets) at a Banking 5-50 SAS users group webinar meeting.
With hosts Eric Reuter and Charyn Faenza, and fellow panellists Nicole DeCenso, Stephen Overton, and David Moors, the discussion focused on security and audit-related challenges, and how Metacoda software has helped them to address their business and auditor needs.
Your 'security journey'
The interactive session stepped through the 'security journey' of an organization and highlighted key issues faced by the banking industry. This includes being able to quickly and easily:
Familiarise new staff with SAS metadata security implementation.
Answer questions about who has access to what.
Review and provide documentation to internal and external auditors.
Provide operational security checks for SAS financial crime solutions.
Ensure metadata security sameness in SAS software upgrades for business review and sign-off.
If these remind you of challenges you face – whether in the banking industry or another – please view the on demand presentation.
Right tools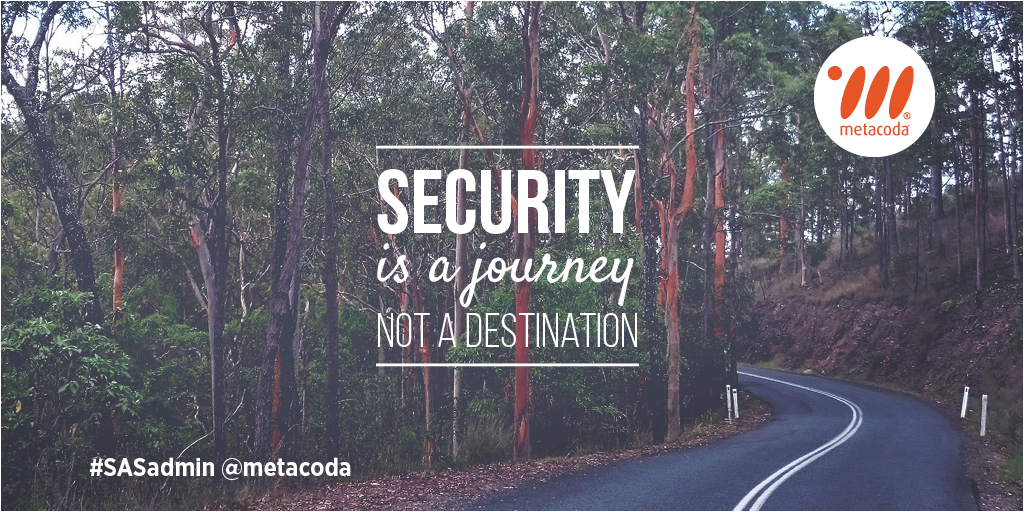 Keep in mind that security is a journey… not a destination.
So if you're embarking on a 'security journey', make sure that you invite Metacoda along for the ride. We'll make sure you have the right tools to meet your security challenges and regulatory/auditing requirements.
To get started, REGISTER for a free 30-day evaluation to try out Metacoda Security Plug-ins in your own environment.