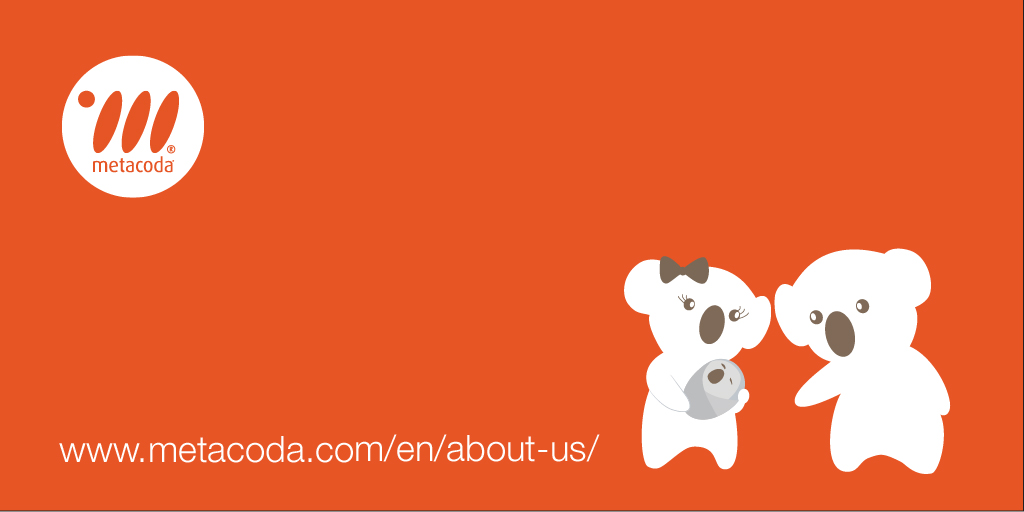 G'day!
As the year comes to an end, we wanted to say a special great big koala thanks to our less-furry friends for all your support!
We also wanted to show you the following video we made about our adventures in recent years. We're a bit unusual in our love of adventure given that our real-live koala cousins in Australia don't like to venture far from their favourite eucalypt tree (since it's the only food they eat!).
We hope the clip brings back some happy memories and puts a smile on your face.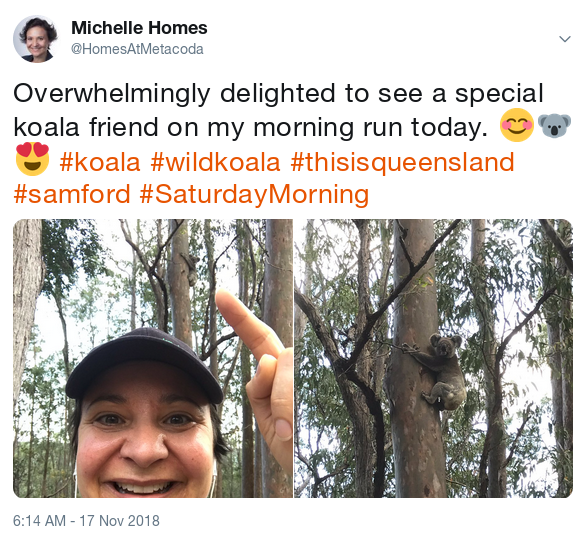 Speaking of smiles, you should have seen the one on Michelle's face when she saw one of our real-live cousins while on her morning run the other day! We're usually very private animals so even most Australians haven't been lucky enough to one of us out in the wild. Michelle is one of the biggest koala fans we know, so it's not surprising that one of our furry friends came out to say hello!
Did you hear we got some new famous fans recently when Harry and Meghan – the Duke and Duchess of Sussex – visited Australia? You can see some pictures here on the Save the Koala website. While you're there you can also check out lots of ways to help protect us. Sadly – even though everyone seems to love us – the numbers of real life koalas are falling because we are losing too much habitat. We're so grateful to all the humans who are helping to protect our real-live cousins.
Hey, by the way, are you going to SAS Global Forum 2019 in Dallas, TX? If so, make sure you come and visit us (and Michelle and Paul) at the Metacoda stand in the demo hall … maybe you'd even like to take one of us home to join you in your adventures!
Wishing you all the best for the rest of the year and hope to catch up in 2019!