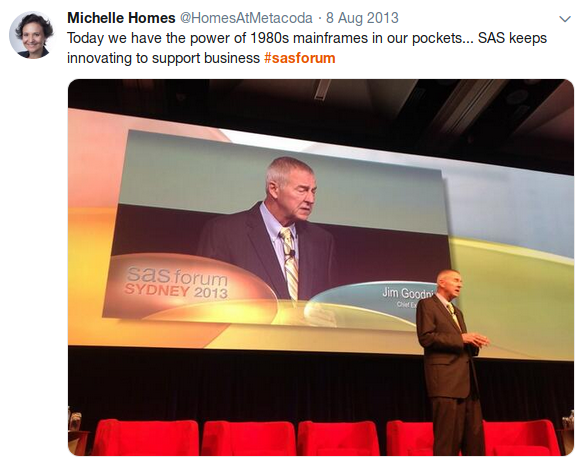 Have your say today!
As Hanlie Erwee (Customer Advocacy Manager) promised at the Australian SAS user group meetings last year, the SAS user survey is now ready and waiting for your input.
Please take a few minutes to contribute and vote about what you want for future SAS Australia events and learning.
Personally, we'd love to see a continuation of in-person events and SAS Australia Forum again soon.
Having attended many SAS forums and conferences around the world, the events that stand out are the ones where users are most connected, valued, and open to sharing.
The last SAS Australia Forum was in 2013 – just imagine how great it would be to get together again with all the comradery, support and investment that we've seen grow in recent years.
So, think about where you are in your career as a SAS user and your next steps.
We certainly find that being involved in the wider SAS community is valuable for us both personally and professionally. Here are a few tips from Michelle if you'd like to get more involved with the SAS community online at communities.sas.com.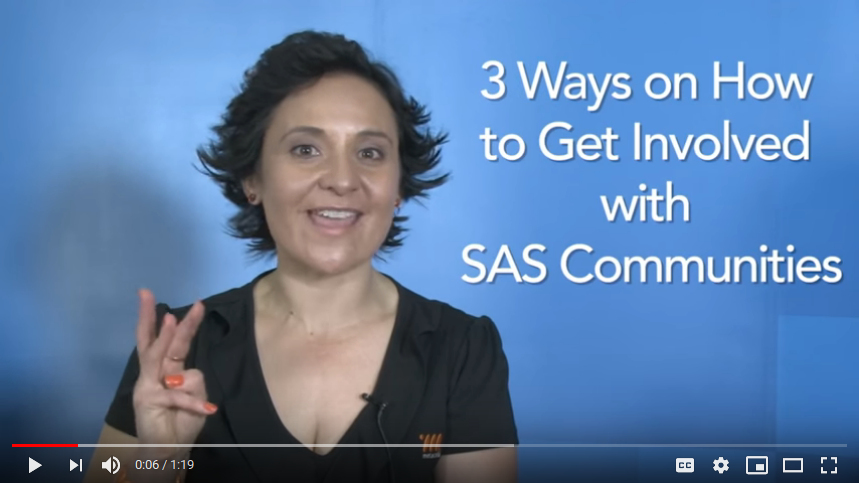 Let's continue to bolster our local Australian SAS community and make your vote count!
P.S. By filling in the survey, you'll go in the running for one of four Google Home Hubs!
P.P.S Don't forget to share the survey with your colleagues and networks, so they can also have their say.
SAS User group meetings around Australia
It's no secret that we're fans of events that bring SAS users together…
Michelle was lucky enough to attend nearly all the Australian SAS user group meetings during November and December (apart from Adelaide – sorry SUSA!) and was encouraged by the atmosphere and enthusiasm at the events.
Such wonderful opportunities to connect with others, exchange views, and learn more about how SAS software is being used!
Highlights included:
SAS presenters (Felix Liao, Ray Greenwood, Jonathan Butow and Annelies Tjetjep):

thanked SAS users for their ongoing support
outlined new capabilities and opportunities of the SAS Viya platform
discussed how we can all extend our existing SAS skillsets and assets for our business challenges

super demos in Sydney and Melbourne attracted crowds of users eager to learn how the SAS platform has evolved to help organisations deploy SAS and open source models
customer presentations including these two highlights from WASUP:
Thanks to Michelle's 'Twitter happy' travels, you can also check out the highlights at the Twitter moment below.;-)