With a third of the year having already flown by, we hope you're well on the way to meeting your goals for 2018…
Metacoda's year has been fantastic, thanks largely to our supportive community – your patronage, interest and friendship inspire us!
Contact us any time via your favourite channel to say g'day, share your Metacoda koala antics, ask questions, provide feedback on our software, or simply keep us updated about your SAS® platform success.
See you in person or online soon!
Cheers,
Michelle

---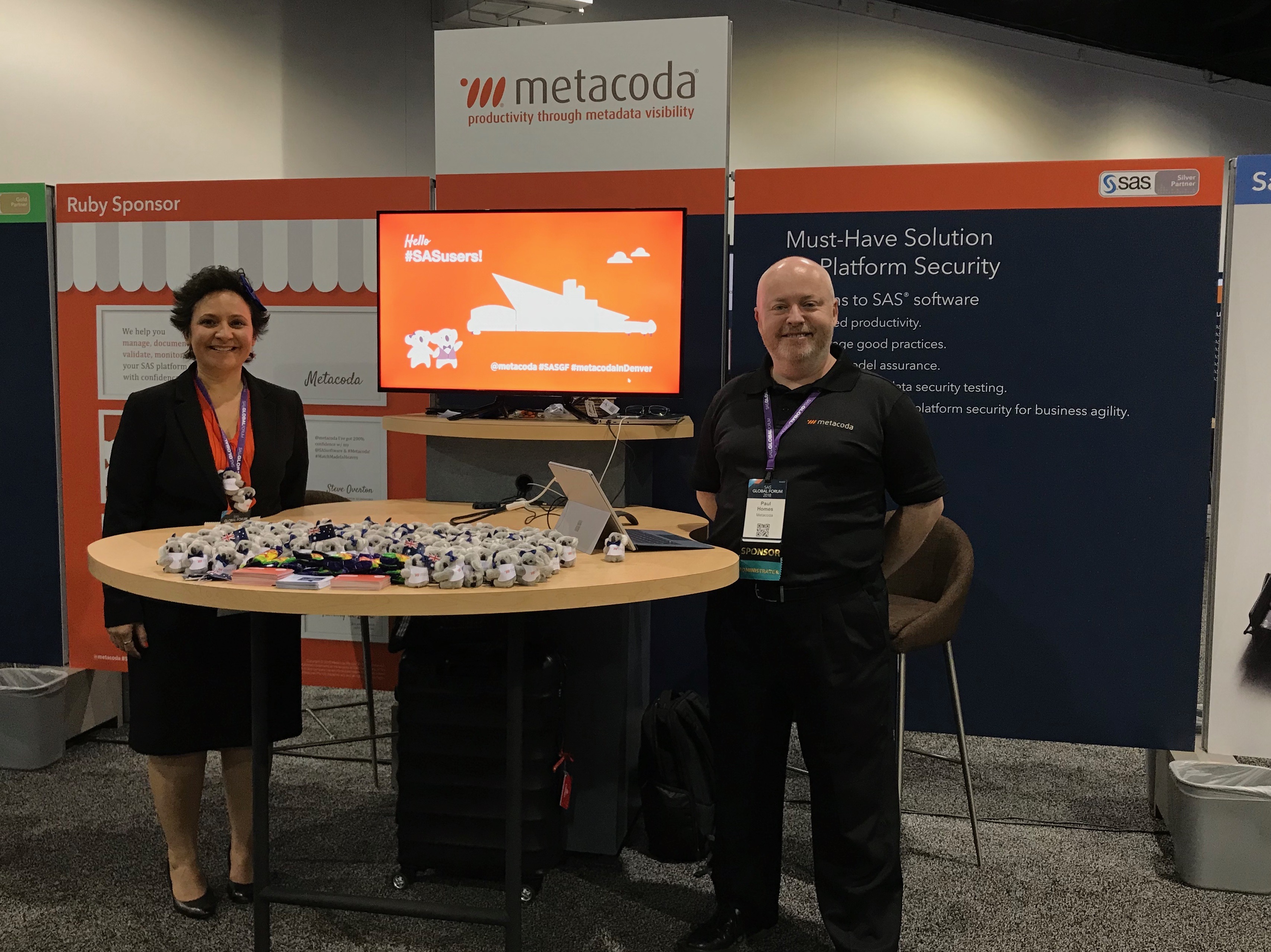 Metacoda: a SAS® Global Forum 2018 sponsor
We had a true blue un'bear'lievable SAS Global Forum (SASGF) last month! As always, it was a highlight to meet so many SAS enthusiasts at our Metacoda stand. Read more about our conference experience in our SASGF blog post (including our annual Metacoda koala video). If we missed seeing you, feel free to contact us for your very own web demonstration on how we can keep your SAS platform secure.
---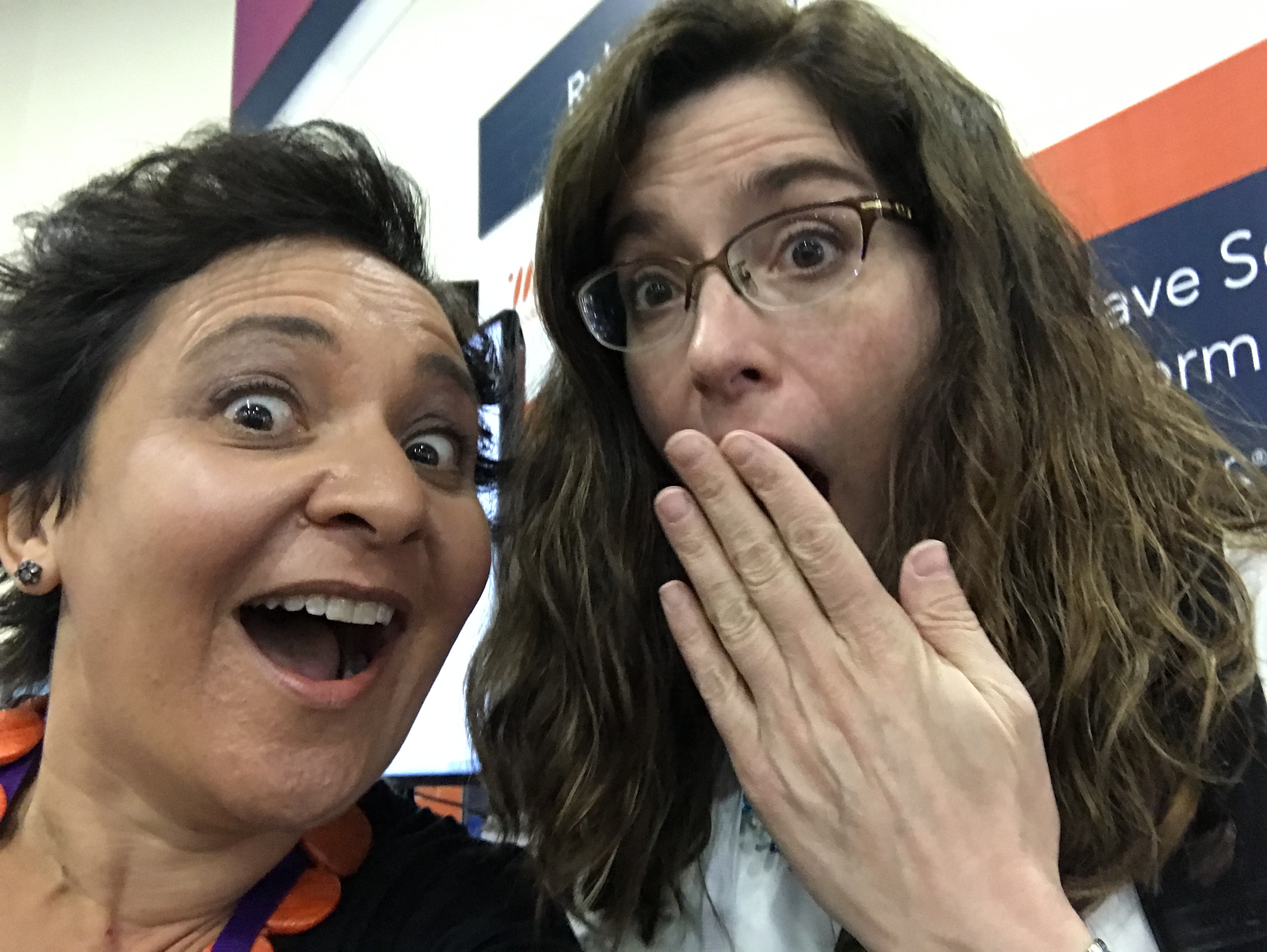 Are you prepared for your SAS platform to be audited?
Don't be startled by the thought of being audited; be prepared! Charyn Faenza (First National Bank) and Michelle Homes (Metacoda) spoke on this topic at SASGF 2017. Their presentation, SAS Metadata Security 301: Auditing your SAS Software Environment, highlighted how Metacoda software can help prepare your platform for auditing. To learn more, read Your SAS Security Journey: Authentication, Authorization and Auditing.
So how are you travelling on your security journey? Let us know if we can help you.
---

Upcoming SAS Forums and GDPR auditing
We love sponsoring SAS events and we're very excited to be in Europe again soon:
Read about how Metacoda is Embracing the Analytics Economy in Europe. Make sure you visit the Metacoda stand to say g'day and have a chat about your SAS journey. We'd be delighted to demonstrate how our software can help you with your Security by Design GDPR requirements. In the meantime, find out more in our blog post GDPR Privacy/Security by design and default – Metacoda can help!
---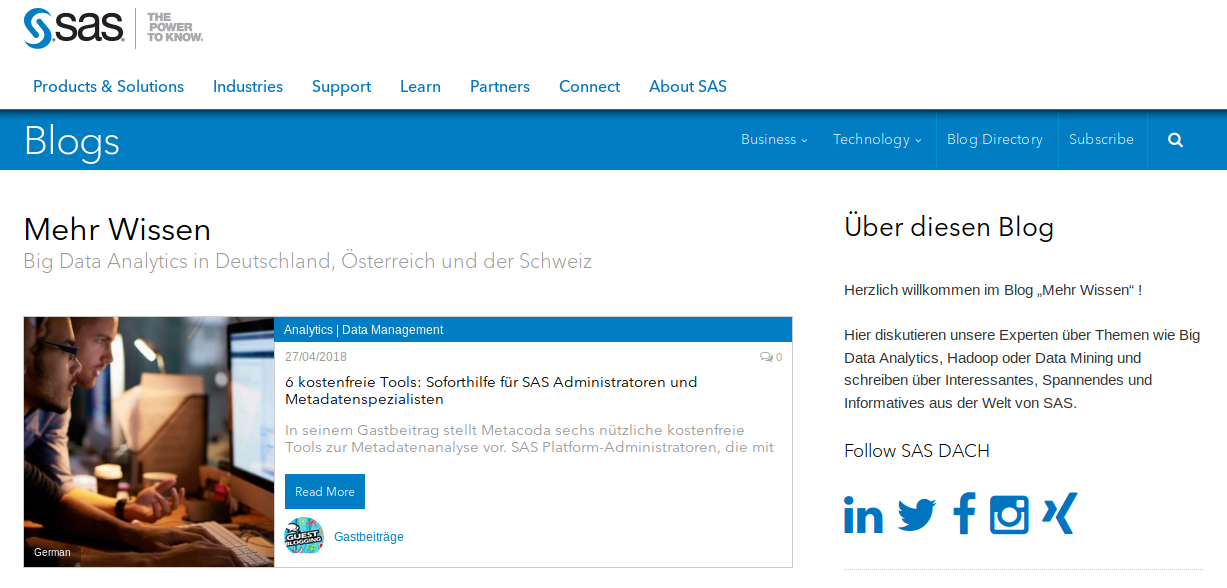 Mehr Wissen (Learn More)!
'Mehr Wissen' is German for 'Learn More' – which is something we love to do! In the lead up to SAS Forum Deutschland and SAS Forum Switzerland, SAS DACH have translated and published a couple of Metacoda blog posts on the SAS Mehr Wissen blog:
If you'd like to 'Mehr Wissen', see us at an event and/or contact us to install the free tools or try a 30-day free evaluation of our commercial plug-ins.
---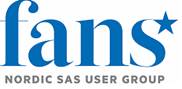 Metacoda at SAS Nordic FANS webinar
On May 9th, Michelle and Paul presented at a SAS Nordic FANS webinar about how Metacoda software can keep your SAS 9 platform secure. We showed how you can achieve regular and efficient SAS metadata security governance in managing, reviewing, troubleshooting, documenting, testing and auditing your SAS platform installation with confidence. If you need to meet business or regulatory security compliance with your SAS platform, please view the on-demand webinar recording. Let us know if you have any questions.
---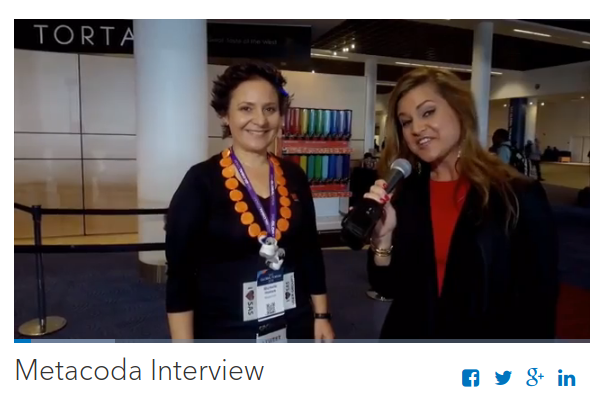 Be social!
Get to know us a little more with this 5-minute interview from the SAS Global Forum 2018 video portal. Kirsten Hamstra (Global Head of Social Media at SAS) interviews Michelle Homes about the colourful Candy Wall, being a SAS partner, the value of Metacoda software, and the joys social media.
We're big fans of social media and love sharing our expertise with others in the SAS community. Connect with us on your favorite channel and start a conversation.
---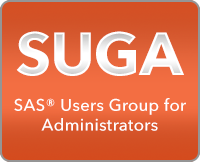 SAS Global Forum 2018: Administration Session Highlights
Unable to attend SAS Global Forum this year? Miss an important administration session? Don't worry; the SASGF 2018 Administration Session Highlights will fill in the gaps. The SUGA webinar is on May 22nd at 2–3 pm ET (May 23rd at 4am AEST). Be sure to register to watch live (or view the recording afterwards).
---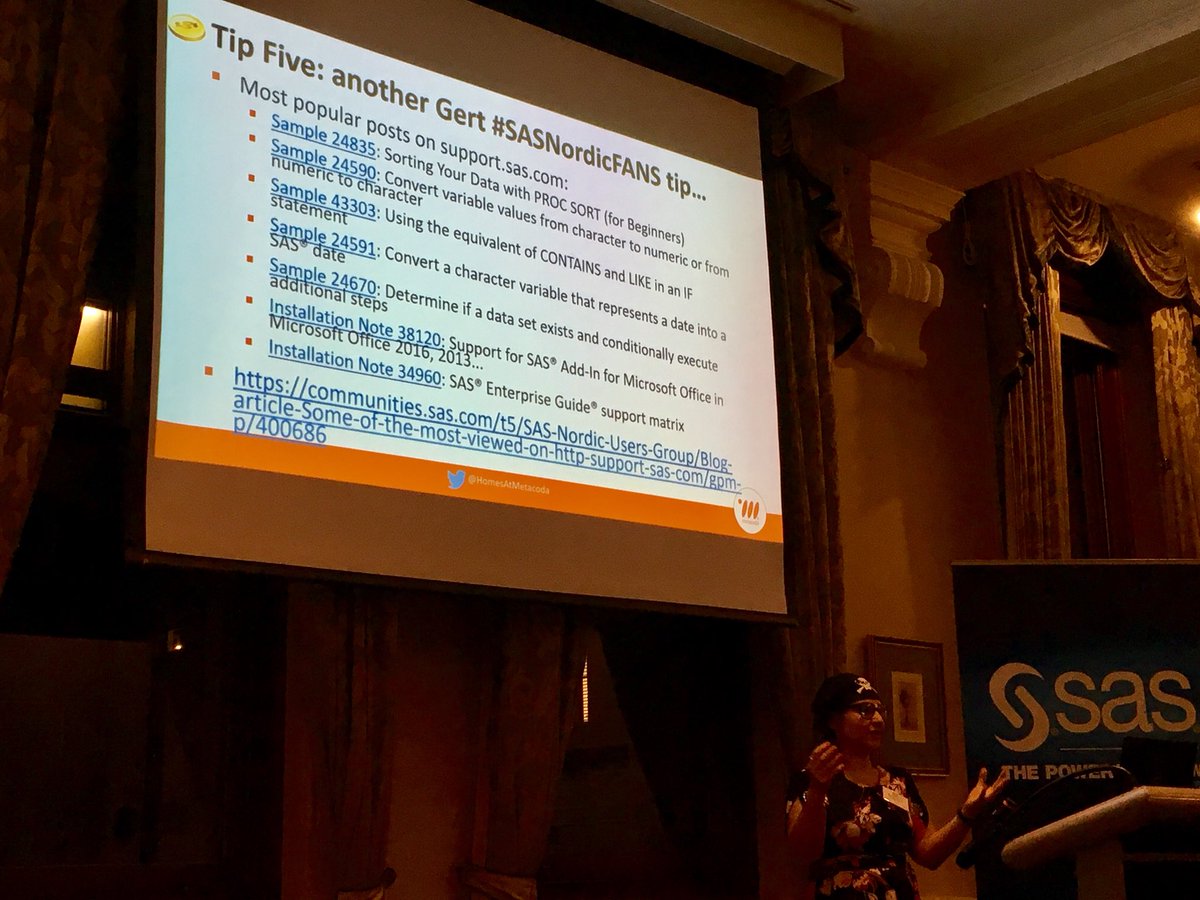 SAS Australia Best Presenter for Q4 2017
Last year Michelle Homes presented at the Queensland Users Exploring SAS Technology (QUEST) Q4 2017 meeting, Ten Treasure Trove Tips to Takeaway for SAS professionals. She recently found out that it had been picked best presentation from the QUEST meeting. In a random draw with other SAS Australia user group best presenters she won $500 which she has asked SAS to donate to one of SAS Australia's Data For Good community partners, Black Dog Institute. Congratulations to all presenters for sharing your topics with the SAS user community. The Q2 2018 SAS Australia user group meetings are in May and June, register today!
---

Try Metacoda products for free
Want to manage, review, troubleshoot, document, test and audit your SAS platform installations with confidence? Read how Metacoda products are helping SAS customers to keep their SAS platforms secure. Better still, see for yourself by registering for a 30-day free Metacoda Security Plug-ins evaluation licence.
---
As Oliver Schabenberger (SAS CTO and COO) said at SASGF, "Curiosity is what turns data into analytics". So let's all tap into our curiosity…
We look forward to seeing or hearing from you soon!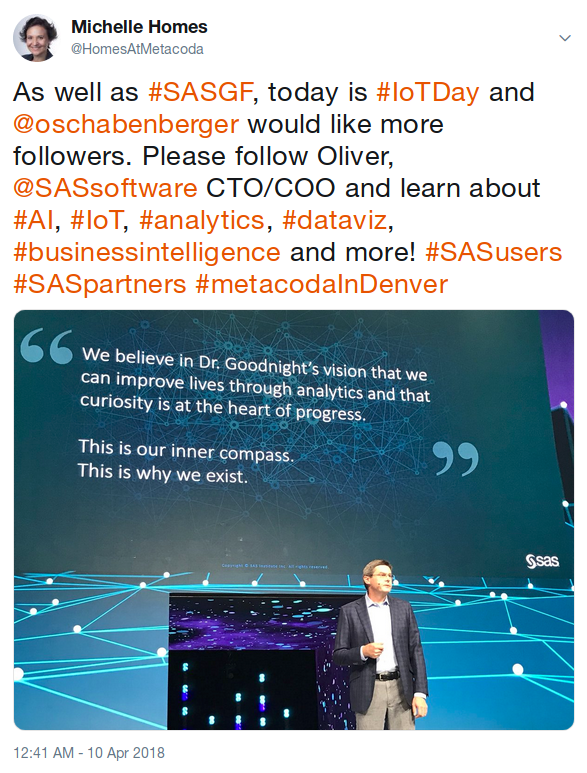 ---