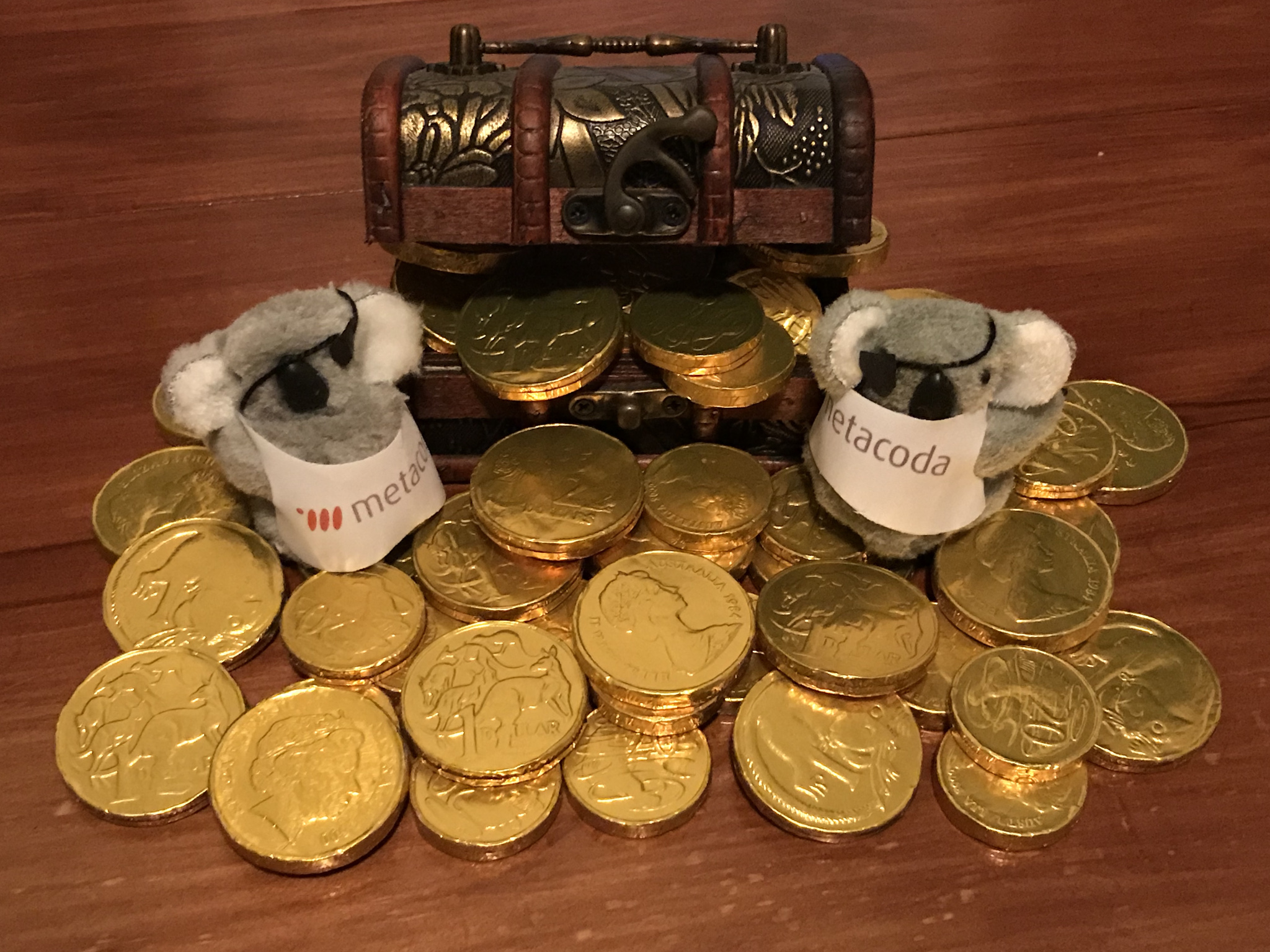 As a SAS professional, you'll know that there is always something to learn with SAS software. On 24th October, Michelle presented at our local SAS user group, QUEST (Queensland Users Exploring SAS Technology), "Ten Treasure Trove Tips to Takeaway for SAS professionals". In being asked to present on #TalkLikeAPirateDay, Michelle embraced the opportunity to create a pirate and treasured themed presentation, digging deep to deliver ten treasure trove tips for statisticians, analysts, data wranglers, administrators and new SAS learners to takeaway. The tips were curated from the following SAS community champions: Cynthia Johnson, Kate Schwartz, David Stern, Paul Homes, Rick Wicklin, Bobby Wagoner, Gert Nisson, Sanjay Matange, Robert Allison, Linus Hjorth and Chris Hemedinger. Thank you!
It was an educational and fun evening where QUEST attendees were treated with tips and tricks as well as few chocolate gold doubloons!
Ahoy, Matey…
Treat yourself to a copy of the presentation and let us know in the comments your favourite tip and why.
---
Below are some tweets and photos taken at QUEST…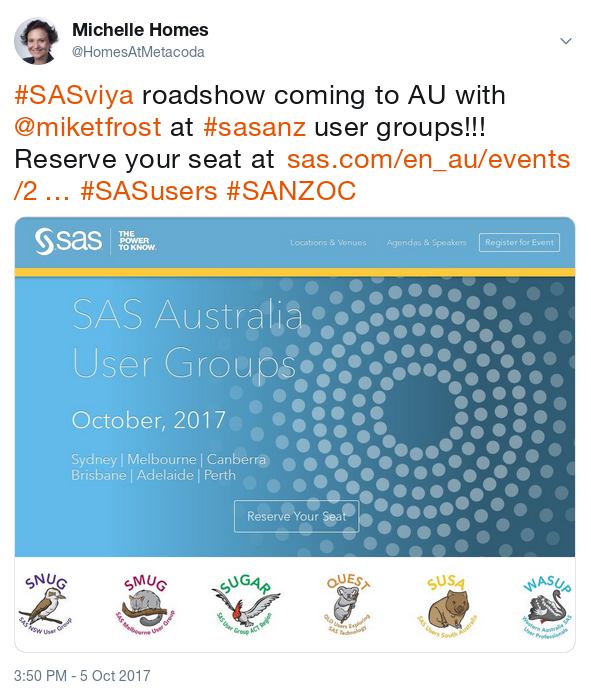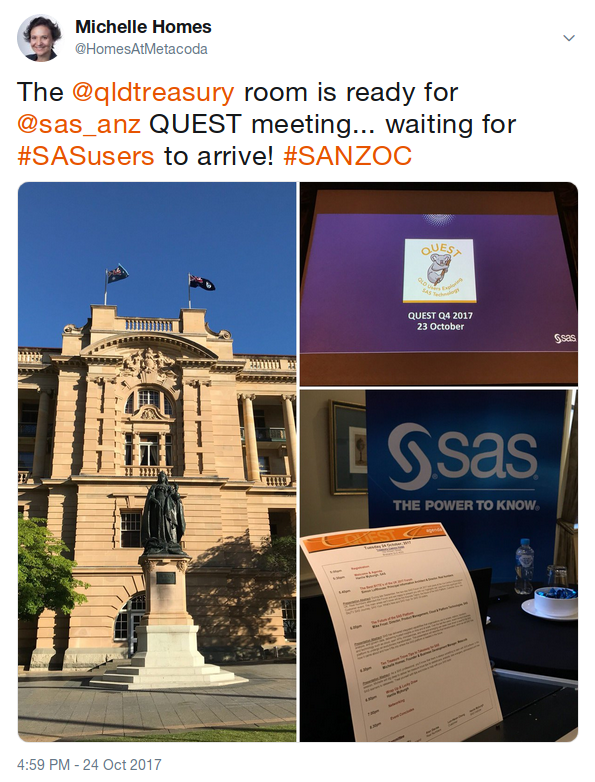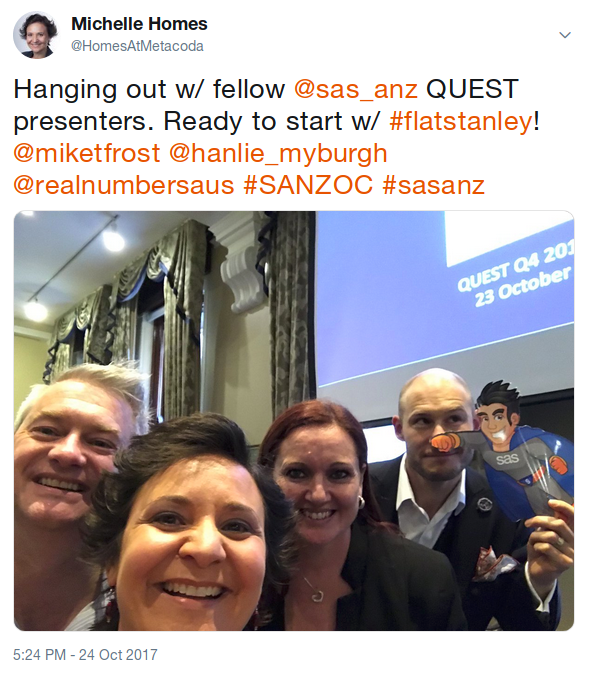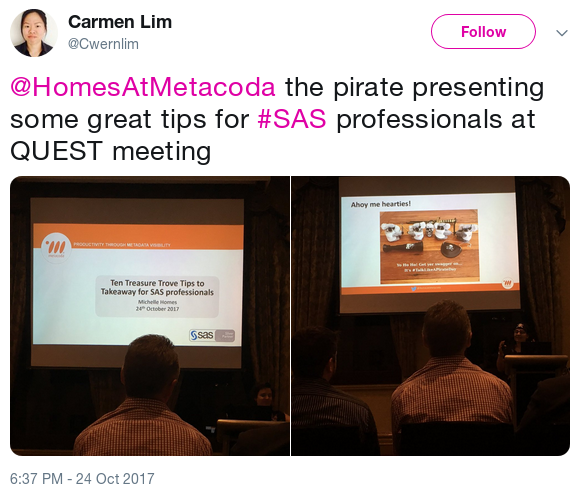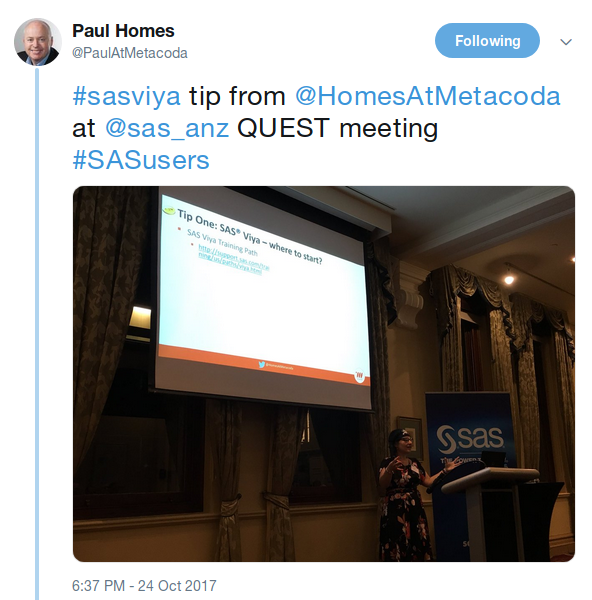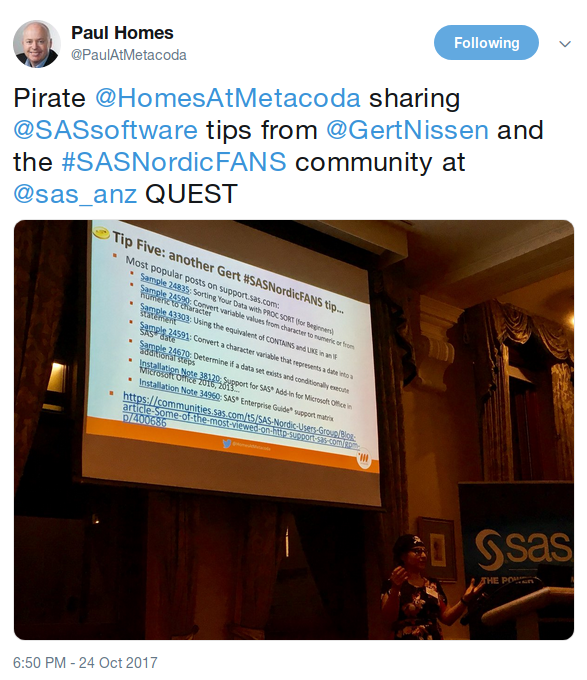 Give me an Arrrrrgh!!!!