Whatever way you look at it, 2020 has certainly been a challenging and notable year, and November will no doubt be a particularly notable month for many. As we move towards the end of the year, we hope the coming year is a better one for us all.
We note there are several SAS events in November that may be of interest to SAS fans and administrators: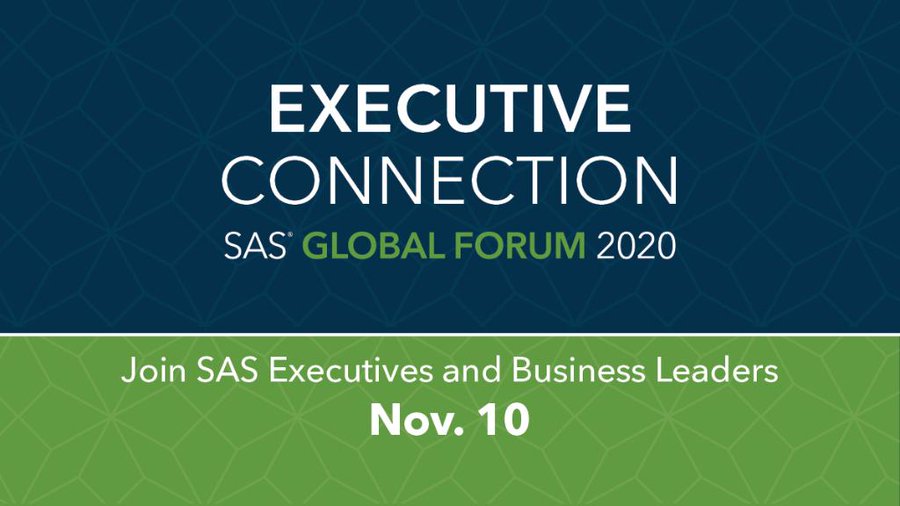 Also noteworthy, is the first edition of SUGA Download – a SAS administration and architect's newsletter from SAS – due out early November. If you've interacted with the SUGA community, attended SUGA Live or watched a SUGA webinar, you should be on the mailing list for the first edition. Otherwise, you can subscribe to the newsletter at the SAS e-newsletters page, after the first edition is released.

Recap on recent SAS admin events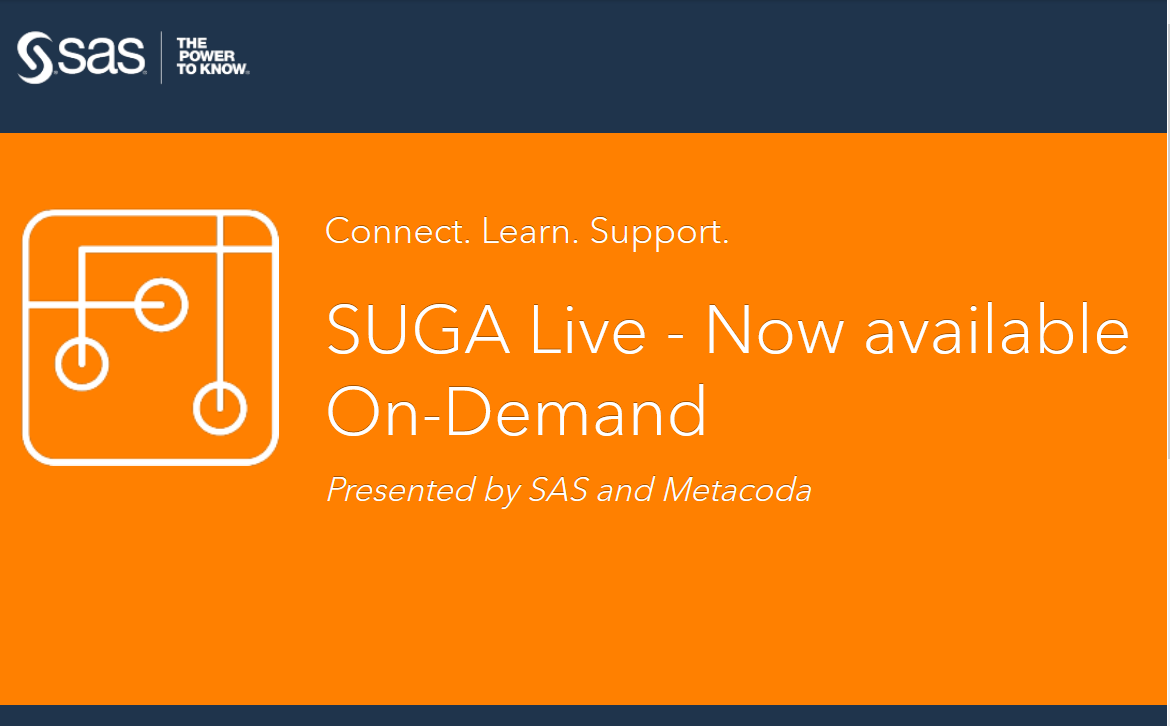 Online resources are now available for these notable events from recent months:
17th September – SAS DACH Platform Netzwerk meeting – Included a presentation by Metacoda customer, Daniel Kaiser from HUK-COBURG titled, "How to automate the synchronization of AD and metadata". Also featured a presentation by Craig Rubendall, SAS VP for Applied Architecture and Technology, on SAS Viya Strategy.
23rd September – SUGA Live – Co-sponsored by SAS and Metacoda, it included presentations by three SAS expert speakers, Margaret Crevar, Mark Schneider, and Rob Collum.
7th October – SAS FANS Platform Virtual Meeting– Included a presentation by Nils Erik Fossum from Posten Norge and Michelle Homes from Metacoda titled, "Keep your SAS Platform secure, examples from Posten Norge".
7th October – SAS® Ask the Expert Webinar: How Do I Move SAS Applications to a Public Cloud? Presented by Margaret Crevar, Manager, SAS R&D Performance Lab.
Metacoda tips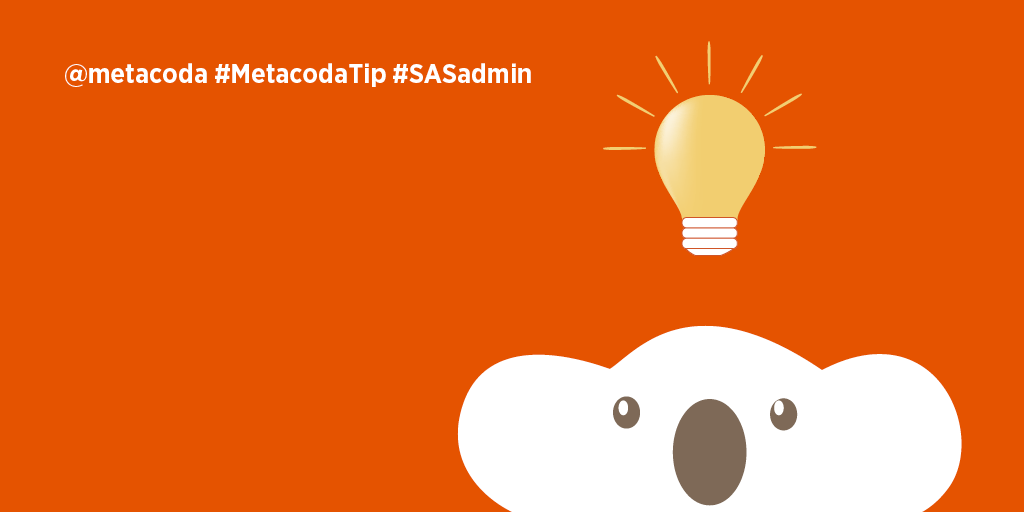 If you want to make the most of your Metacoda Plug-ins, check out these blog posts from Paul Homes on platformadmin.com:
Ready… set… trivia!
With the first notable November event being SAS Bowl IV (SUGA Bowl), it's time to start honing your SAS admin skills, ready for some fun, friendly (and maybe fierce) competition!
See you *virtually* in November!