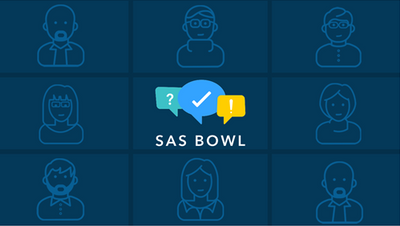 I've always loved a good trivia quiz – the friendly competition, adrenalin and camaraderie – so it's no surprise that I'm a big fan of the monthly SAS Bowl trivia events launched in August.
Thanks to the SAS Communities management team for providing such uplifting events in a year when we need all the connection and positivity we can get. In particular, thanks to SAS Bowl champion, Joe Furbee, who had the vision for the events after playing an internal trivia game at SAS.
Despite usually being at odd hours for me down here in the southern hemisphere, I haven't missed a SAS Bowls trivia event (and certainly don't plan to!).
For me it's a great way to connect with our SAS community, take an uplifting break from the everyday, and have a laugh. Not to mention the opportunity to learn new things and win cool SAS Communities swag.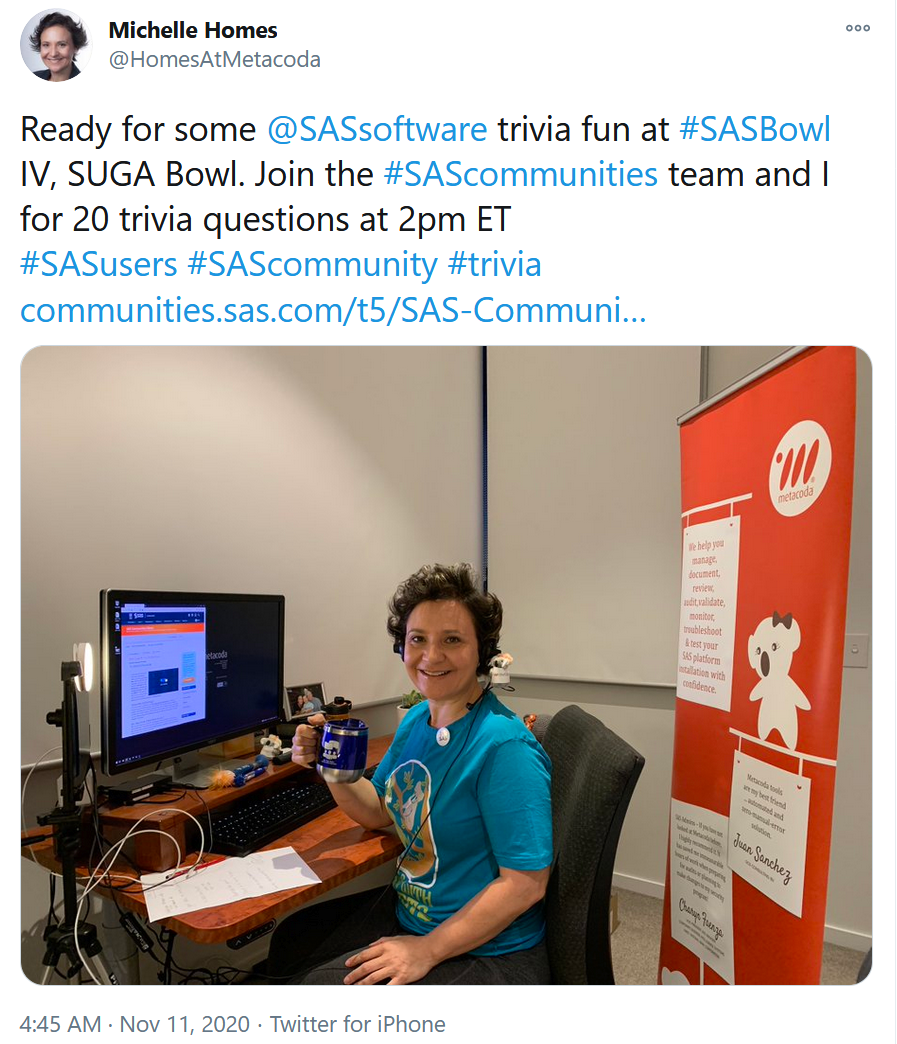 Understandably, being the guest host for the recent SAS Bowl IV (which we called SUGA Bowl due to the SAS Users Group for Administrators theme), was a complete blast!
The 25-minutes flew by super fast and the 20 extremely varied multiple-choice questions meant there was something for everyone.
I'm pretty sure it's the first time Bruce Springsteen, Serbia, zebra stripes, SAS Viya, Olympics, MySpace, SUGA, roman numerals, and our beloved koalas have all featured in the one quiz!
The Engage Trivia by SAS® Social Innovation platform is a fantastic way to connect; although, I have to admit that I did come away hungry to hang out with our SASsy friends in person. As well as hungry for eggs Florentine and Tandoori – next time I'll lay off the food questions or make sure I eat before we start!
For those who missed out, you can still test your knowledge and get a taste of the fun by watching the recording.
If you're even the slightest bit competitive or curious, I guarantee you'll want to join the next SAS Bowl event: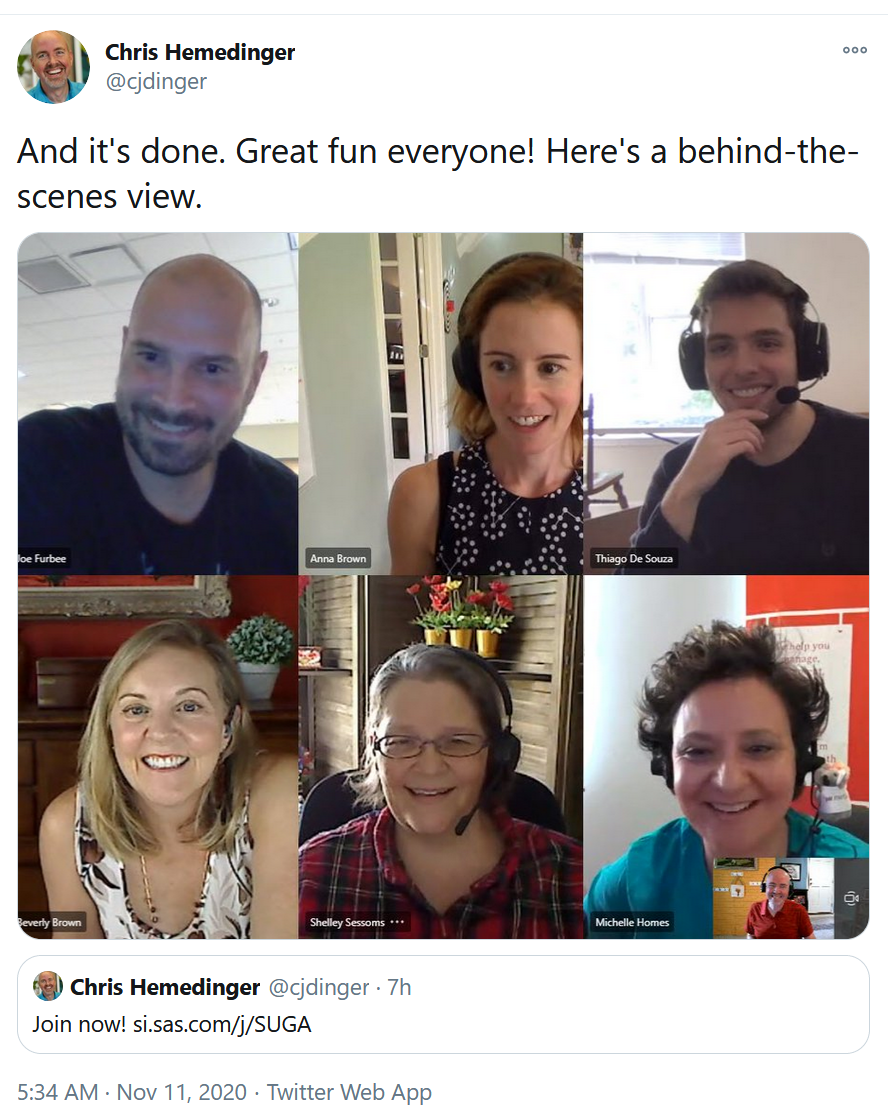 As we experience this unexpected year (and notable November) the trivia events have reminded me how grateful I am for the concoction of togetherness, learning and fun made possible by the flexibility, creativity and dedication of the awesome SAS communities team.
What opportunities are you thankful for?
With thanks and joy,
Michelle
P.S. ICYMI, SUGA Download is a new SAS e-newsletter filled with SAS administration and architecture news. Subscribe to get it in your inbox and be sure to read the first edition.