We've recently returned from a fantastic first trip to Canada, presenting at SAS user group meetings and enjoying that famous Canadian friendliness.
Statistics Canada is a Metacoda customer and their project lead SAS administrator, Joel Orr, is also the SAS Ottawa Platform Users Society (OPUS) president. After invitations from Joel – and Matt Malczewski, Communities Manager for SAS Canada – we were delighted that the timing finally worked out for us to present at the following events in Canada:
Golden Horseshoe SAS Users Group (GHSUG): 17 November
Ottawa Area SAS Users Society (OASUS): 23 November
Ottawa Platform Users Society (OPUS): 23 November
30-minute live demonstration of Metacoda Identity Sync Plug-in and Metacoda Testing Framework (please contact us to arrange a private web meeting, if you're interested).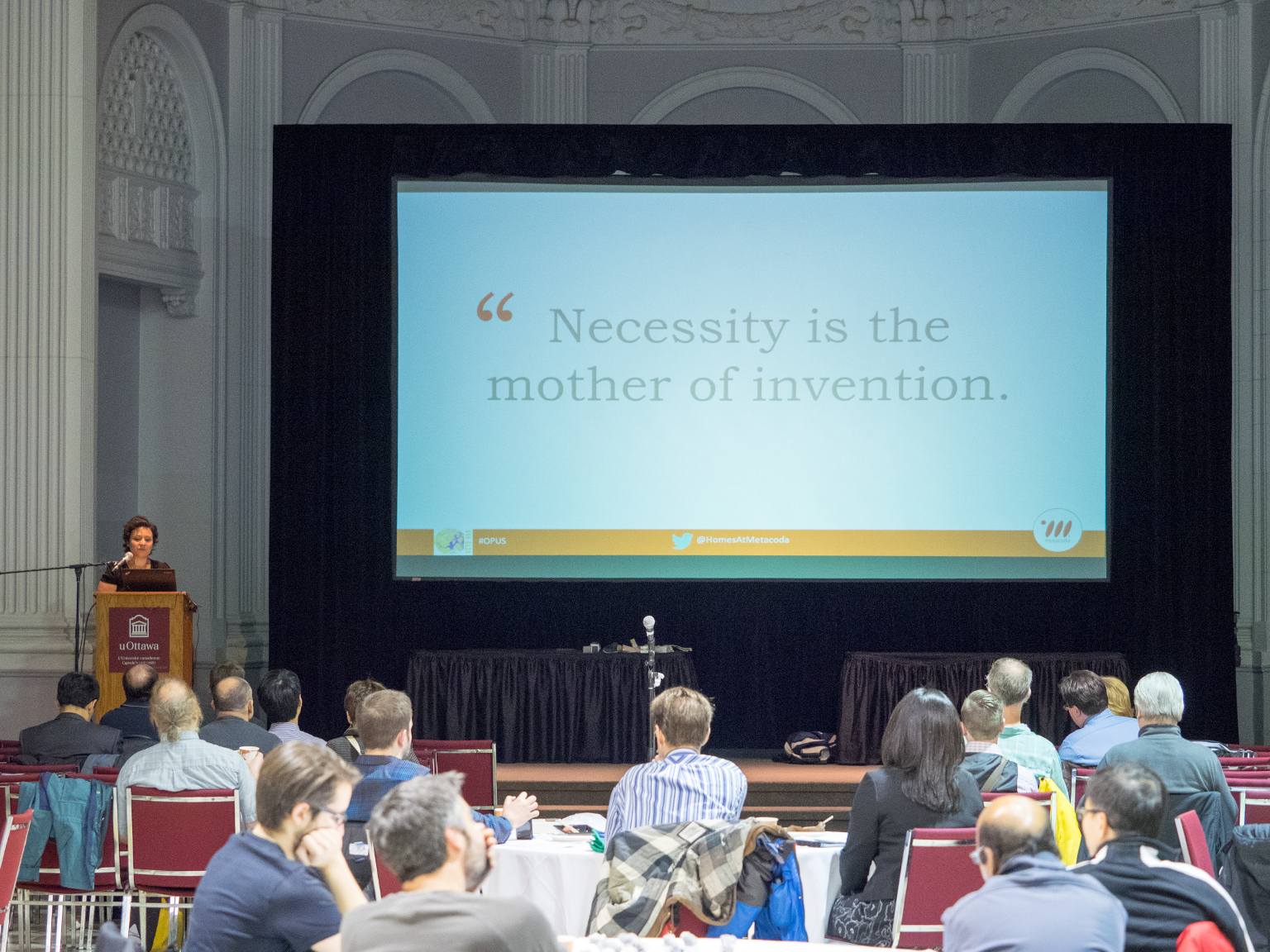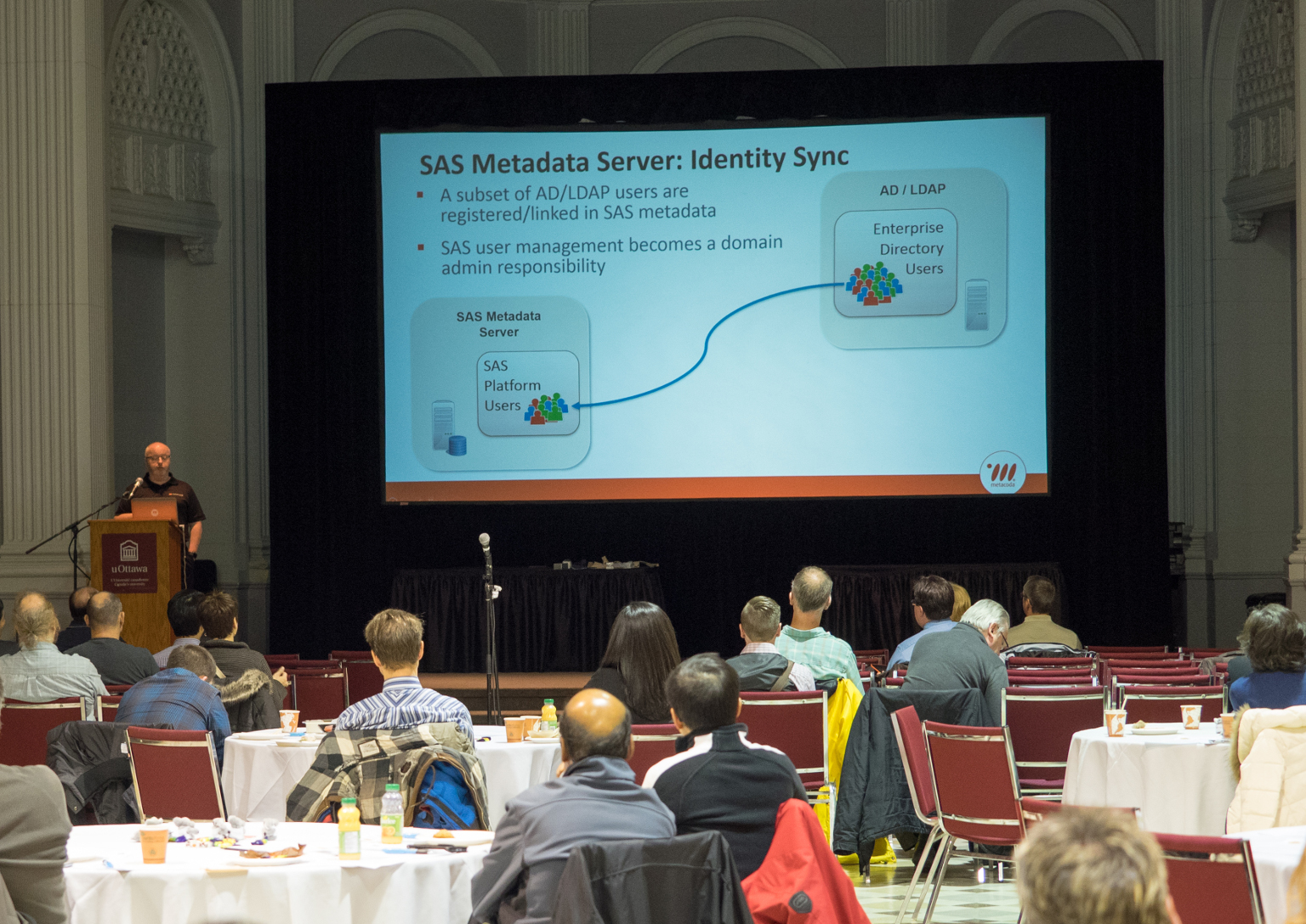 ---
Other presentations at GHSUG, OASUS and OPUS
While we love presenting at SAS events, we also love meeting new people and learning new things. Other presentations included:
At GHSUG:
Julie Xu described how the ROC curve analysis helps with medical diagnosis with PET scan for detecting cancer.
Labeeb Khan introduced the concept of deep learning and how convoluted Neural Networks help enhance the image processing issue with detectors.
Meera Ragunathan shared details on PROC HPBIN and how it is the proc we've "bin" waiting for!
At OASUS:
Yves DeGuire answered questions from the previous meeting (he retires this year).
Mathieu Gaouette gave a behind-the-scenes view to the inner working of the data step.
Cheng Cong explained how to automate descriptive statistics with the omnipotent PROC TABULATE.
Mathieu Gaouette highlighted things to consider when parameterizing your SAS programs using the SAS Macro Language.
At OPUS:
David Dean shared the various ways SAS admins can schedule SAS jobs.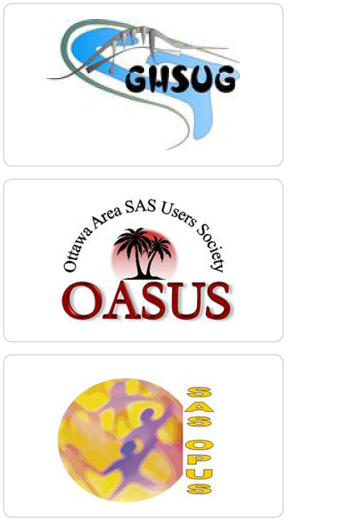 ---
Koalas in Canada
The Metacoda koalas had a "gripping" time with attendees at the Canadian events, and the treats they brought along from Australia (including Tim Tams, Caramello Koalas and Minties) disappeared quickly during the breaks. ?
For more photos of the koalas' adventures, take a peek at our #metacodaInCanada tweets and Metacoda in Canada Facebook Album.
---
Friends of SAS
The SAS Canadian community certainly reinforced our belief that SAS Communities are aWEsome! SAS Canada even has a Friends of SAS program where being a friend of SAS extends from in-person to the digital. As Matt Malczewski says, the Friends of SAS is an exclusive VIP digital community for their best customers. The community provides an interactive and entertaining environment with the goal of recognising and rewarding SAS customers for their contribution and loyalty to SAS. Members benefit from connecting with a strong passionate peer group willing to share knowledge and support each other. If you're a friend of SAS based in Canada, don't hesitate to join at https://sas.influitive.com/join/cust_user
To give you a taste of the Friends of SAS community, check out this Users-tell-all edition of SAS tips and tricks by Natasha Ulanowski at https://blogs.sas.com/content/sgf/2017/11/06/sas-tips-and-tricks-users-tell-all-edition/
Metacoda is extremely proud and privileged to be regarded as a friend of Canadian SAS users and we look forward to our next in-person catch up at SAS Global Forum in April 2018 in Denver, Colorado.
Until then, we encourage you to also be welcomed as a SAS friend via the friendly online SAS Community channels.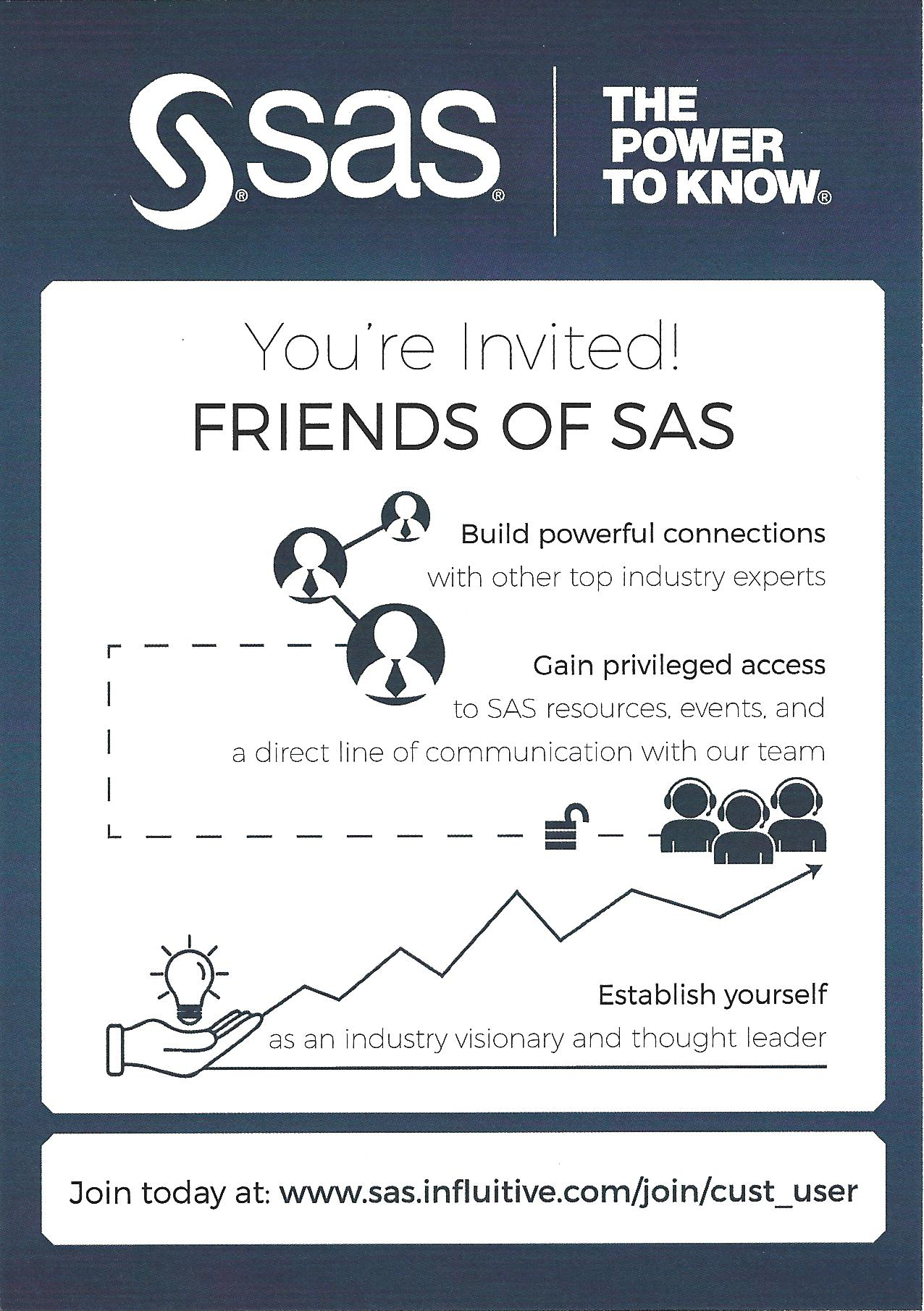 ---