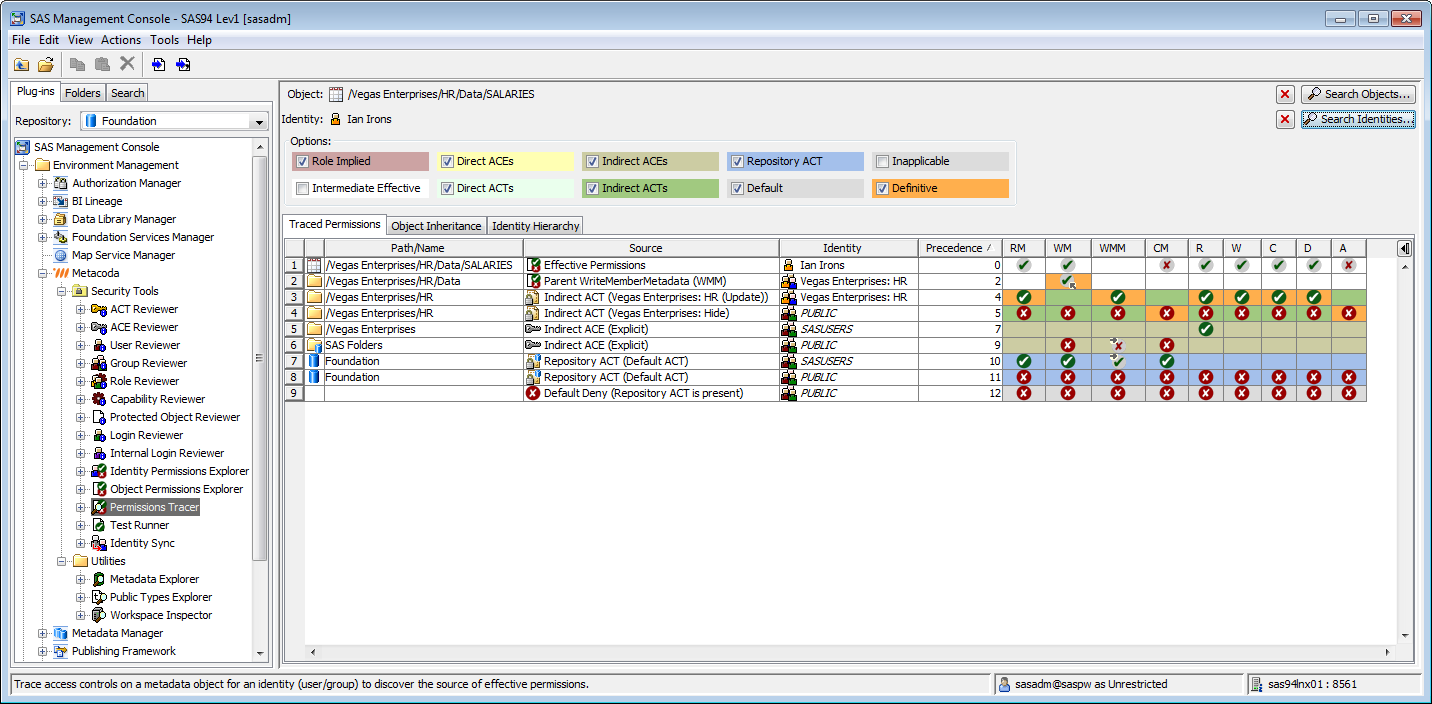 Most SAS® Administrators will be familiar with the challenge of understanding and remembering the relative precedence of SAS permissions.
Perhaps you find yourself asking questions like "Why does that person have those permissions on that object?" or "Why doesn't that person have permissions on that object?" (and then embarking on a time-consuming quest to find out!).
If so, you'll appreciate how excited we are to be beta testing our new Metacoda Permissions Tracer, which helps you discover the source of all effective permissions.
If you want to start enjoying the benefits of our Metacoda Permissions Tracer asap, we'd be keen for you to help with beta testing within Metacoda Plug-ins 6.0 beta (SAS 9.4, 9.3, or 9.2 platform installation required).
To sign up for the beta testing, register your interest today!

For more details on the new plug-in see Tracing Permissions for SAS Metadata Security