When I was invited to be a #HackInSAS 2021 juror, I didn't hesitate for a moment.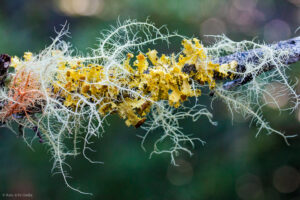 For me the SAS hackathon community – of hackers, mentors, sponsors, partners, judges and organizers – creates a wonderfully symbiotic experience that I'm always eager to dive into.
Uniting great minds across the globe in a sprint-like race of innovation and creativity, creates an incredibly positive energy and spirit that never fails to bring on "all the feels".

I'm fortunate to have been involved with the #HackInSAS jury since it first began as a SAS Nordics competition in 2018. Then on pi-day 2019 (March 14) at SAS Forum Stockholm, I was thrilled to speak about my experience as a #HackInSAS jury member and the joy of being part of the SAS community.
It's no surprise to me that #HackInSAS went global this year, with 100 teams entering and 66 teams submitting projects. Through the online Hacker's Hub, talented SAS users come together to create a community of collaboration and innovation, where everyone can question, share, network and learn. It has been a thrill to see the projects come in, to assess the entries and – alongside 120 other judges – to reward the teams that assemble the most impressive use cases.
This year I was assigned to a category that was a mix of industry and 'data for good', and I was delighted to see that my top pick became a HackInSAS regional winner for Americas as well as Sub-industry award for AgTech. Choosing a winner may not be easy but it's always interesting and enjoyable! Why not have a browse of the hackathon contributions and the #HackInSAS video showcases, and see who you would have picked as the winners…
At the culmination of the month-long hackathon, the regional awards for the SAS Global Hackathon 2021 were announced at a LinkedIn and YouTube live event on May 11 at 3pm CET (which meant I tuned in at 11pm in Brisbane, Australia!). As I posted on LinkedIn, it truly was exciting to see all the nominations and winners. I loved the energy of the presenters and seeing Einar Halvorsen and Peter Lundqvist celebrate each of the winners. The band and Christer's cheer started and ended the party perfectly.
You can only imagine how excited we were when the #HackInSAS Global Winners were finally revealed at SAS Global Forum 2021 by SAS CEO, Dr Jim Goodnight. His words "brilliant ideas start with curious minds. When those minds compete, the world wins" certainly rang true; we saw innovative solutions emerging across industries as diverse as health, manufacturing, public sector, energy, retail banking, insurance, telecom, AgTech and data for good.
The winning doesn't stop here though… some of the analytic-based solutions will now have the opportunity to be taken to market with the support of SAS.
I'm sure that, as we see practical applications and products evolve from the symbiosis of #HackInSAS, it's the broader community that will be the real winners!