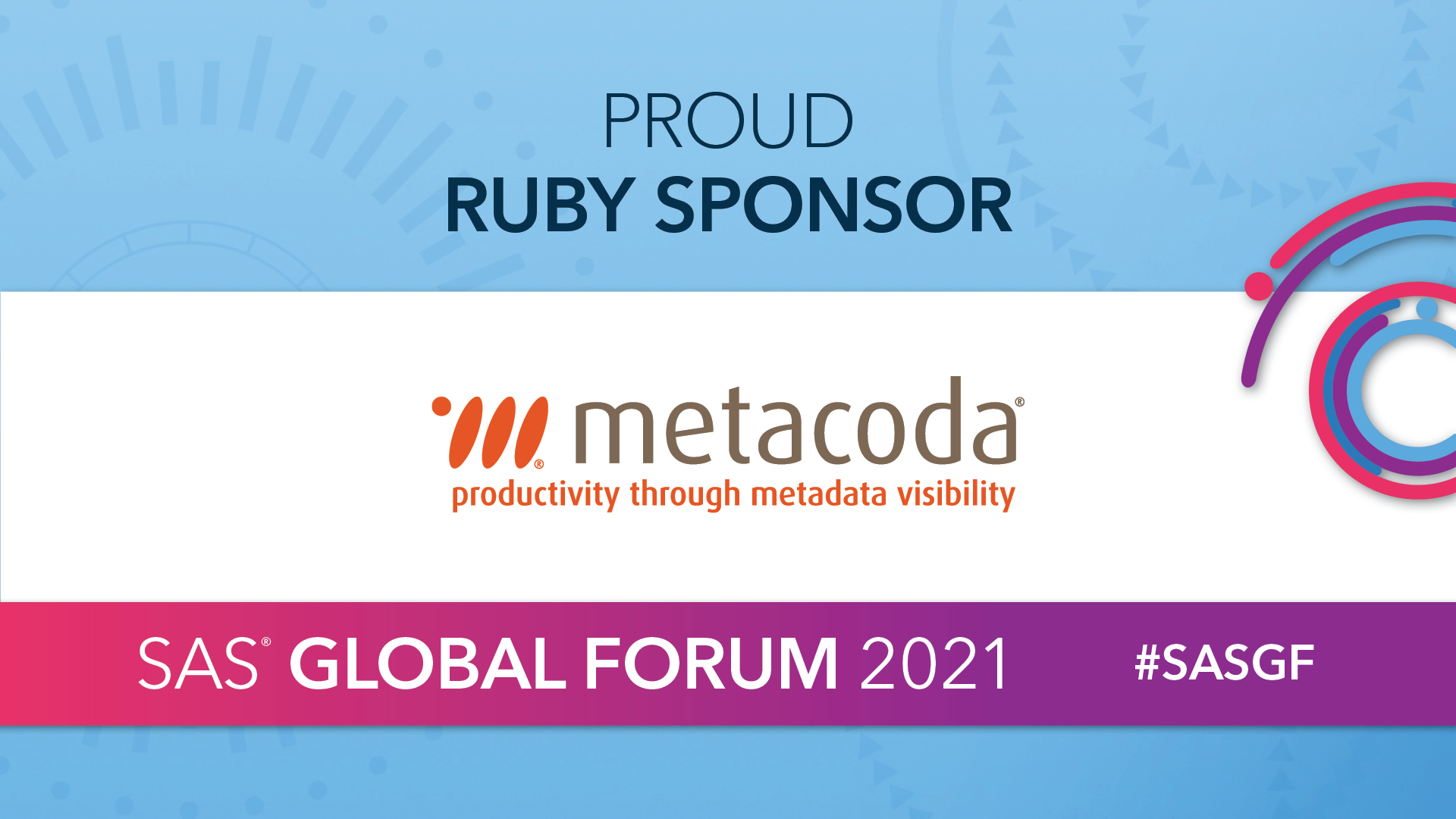 We're excited to be a sponsor at the three upcoming regional SAS Global Forum 2021 events in May. While we won't be able to meet you in person, you'll have the opportunity to connect with us virtually at each SASGF event in the Innovation Hub. The Innovation Hub is open from 1-4pm and it is the place to meet with more than 250 experts about the latest industry-specific solutions, and to find out what SAS software can do for you. It's also where you can have conversations in the SAS Lounge and talk to SAS partners at their booths.
There are 16 SAS partners sponsoring SAS Global Forum and at each of the sponsor virtual booths you can check out resources, schedule appointments, and connect with us.
We look forward to seeing you at the Metacoda booth!