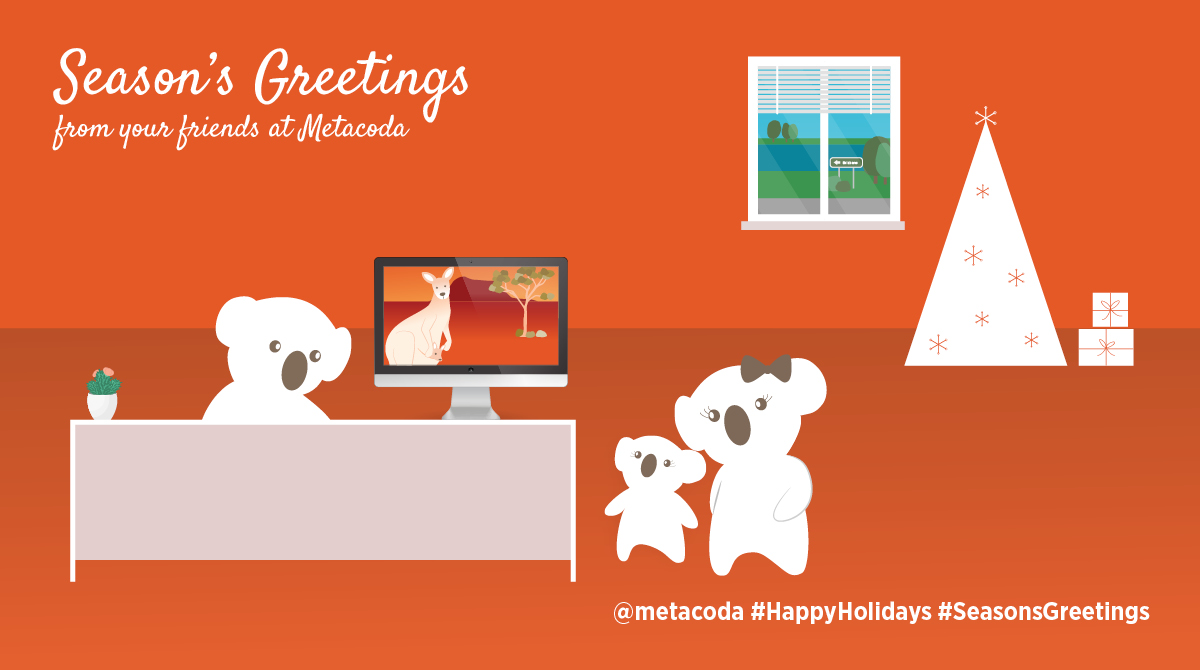 The Metacoda koalas are sending cute cuddly koala-ity vibes to all our friends around the world.
We've sure missed seeing you in-person this year, but we count our blessings that our strong and resilient SAS community has done such an amazing job of staying positive and connected via the virtual world.
Here in Australia, the koalas are sparing a special thought for those – humans and animals – affected by last year's horrific bushfire season. While the impacts of the fires are devastating and long lasting, with the lifting of the smoke and the passing of time, new hope and growth is finally emerging.
Our wish is that 2021 also brings you and your family plenty of hope and growth, after the turbulent year of 2020.
As always, thank you for your friendship and support (and fingers crossed we'll be able to at least 'elbow bump' in person soon)!
Cheers,
Michelle
---
Howl-o-ween adventure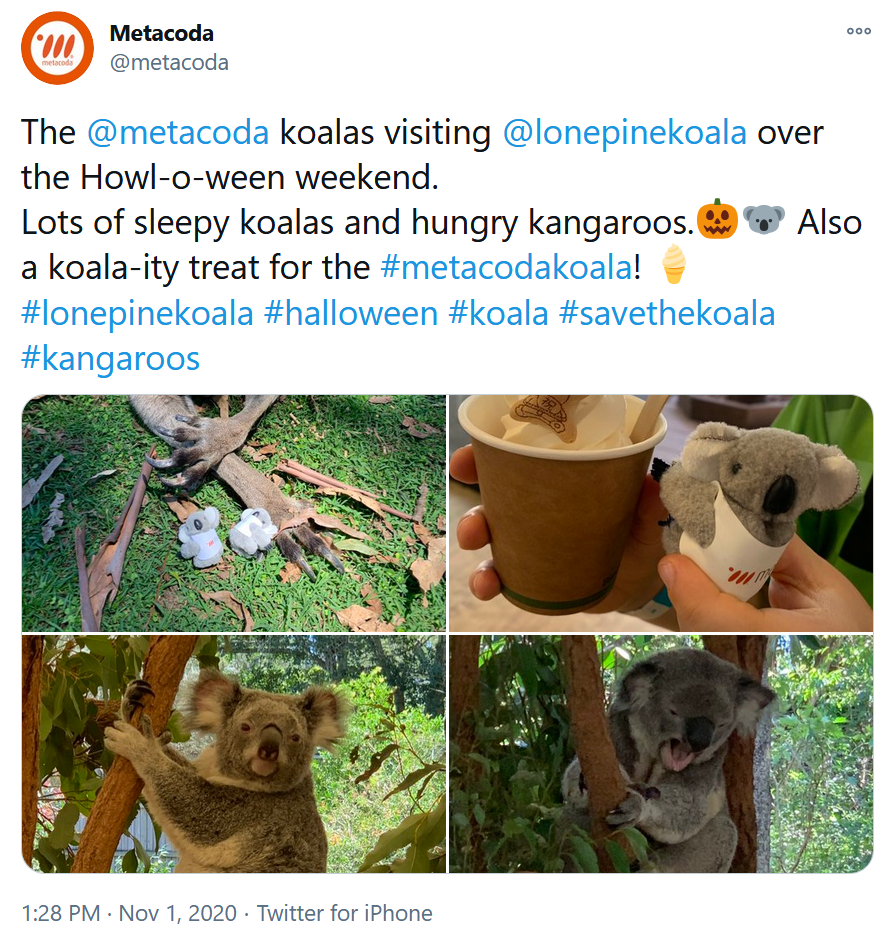 Like many of us, the Metacoda koalas used 2020 as an opportunity to further explore their hometown.
Already huge fans of Brisbane's Lone Pine Koala Sanctuary (of course!), this year the Metacoda koalas joined in the Lone Pine Koala Sanctuary's 'Boo-hind the Scenes Howl-o-ween' event.
Lone Pine Koala Sanctuary is a magical place any time of the year, and is home to around 130 koalas, a paddock full of curious kangaroos, as well as 70 more species of Australian native animals.
When you're back traveling again, we'd love to catch up and share our love of Brisbane and koalas. The Metacoda koalas are great tour guides!
#SaveTheKoala!

---
Notable November
How did you go keeping up with all the fantastic virtual SAS events last month?
Check out our Notable November blog post to recap the events. The presentations and recordings from the events are available to catch up on.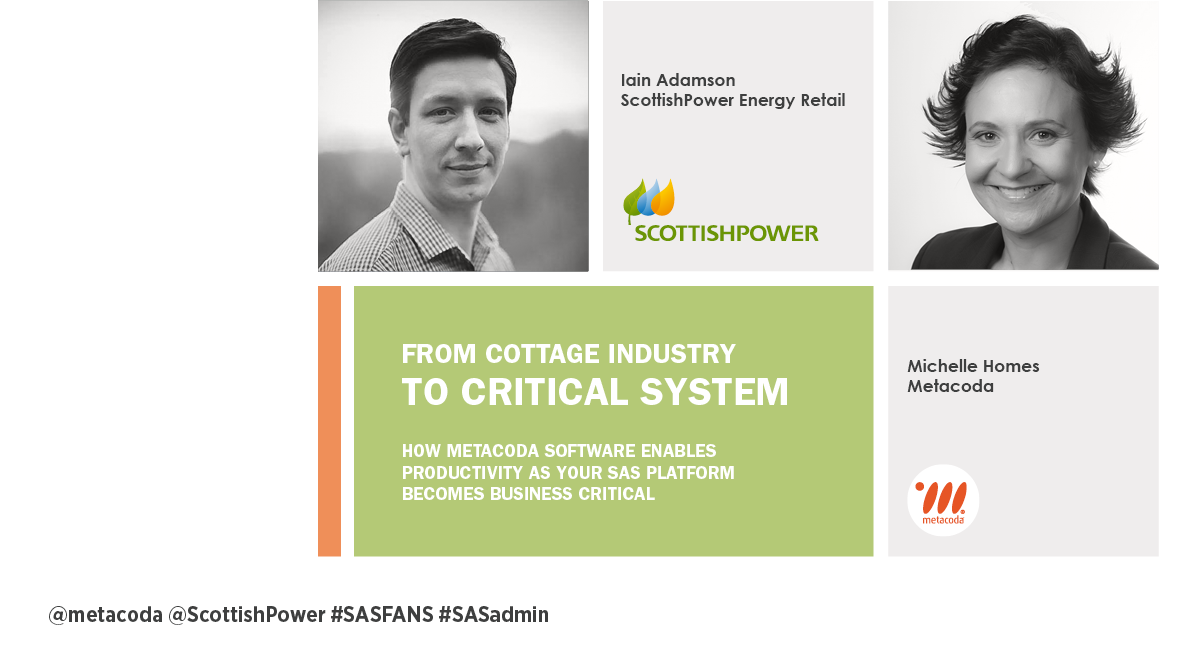 A highlight for us was SAS FANS Denmark Platform Netværksmøde where Iain Adamson from ScottishPower shared how he used Metacoda software to take their SAS platform from 'cottage industry to critical system'. Watch the recording to see how Metacoda software may be able to help your organisation.
Got a question?
You may have noticed that we've started sharing Metacoda tips in our blog posts. These are based on questions from our customers, so if you have a 'How do I…?' type question, we'd love you to send it through.
---
SUGA Bowl trivia event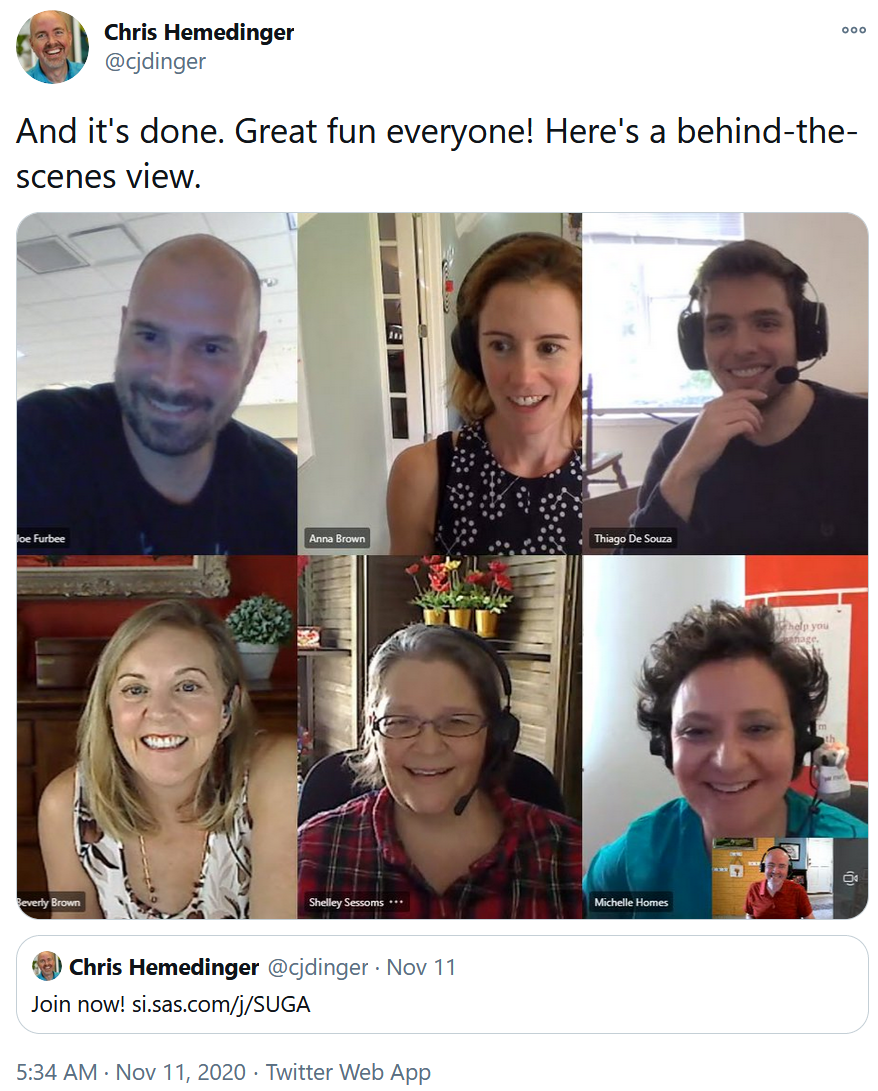 Having thoroughly enjoyed the first three trivia events, Michelle jumped with joy at the opportunity to be guest host for the SAS Bowl IV, SUGA Bowl last month.
The fun, fast trivia questions kept everyone entertained with topics as diverse as eggs Florentine, Docker, Tandoori, HaaS and – of course – koalas! Use our 'tasty SUGA concoction' blog post to link through to the recording; have a laugh, test your trivia knowledge, and get warmed up for the next event:
I'll see you there as an excited, giggling competitor!
P.S. Thanks to the SAS Communities management team for providing such uplifting events in a year when we've needed all the connection and positivity we can get.
---
Subscribe to SUGA Download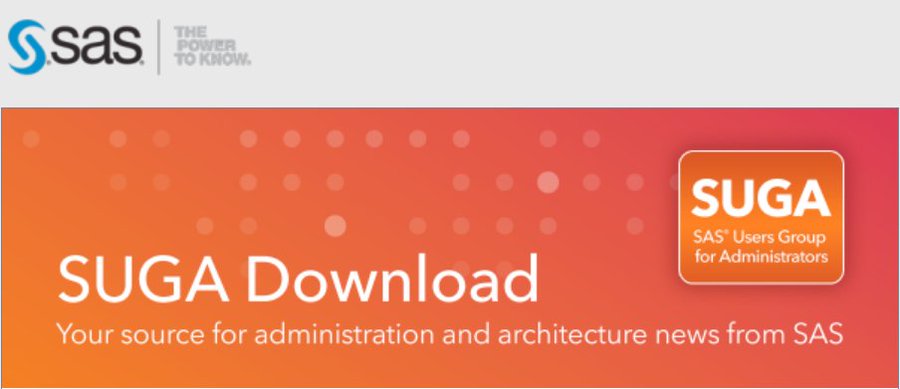 Have you seen the new SAS e-newsletter – SUGA Download?
It's jam-packed with the latest SAS news for administrators and architects, including hand-picked SAS Communities articles, best practice information, webinars, videos, papers and more.
Make sure you subscribe so you don't miss out on this fantastic resource in your inbox every two months!
---
Blossoming with Blossom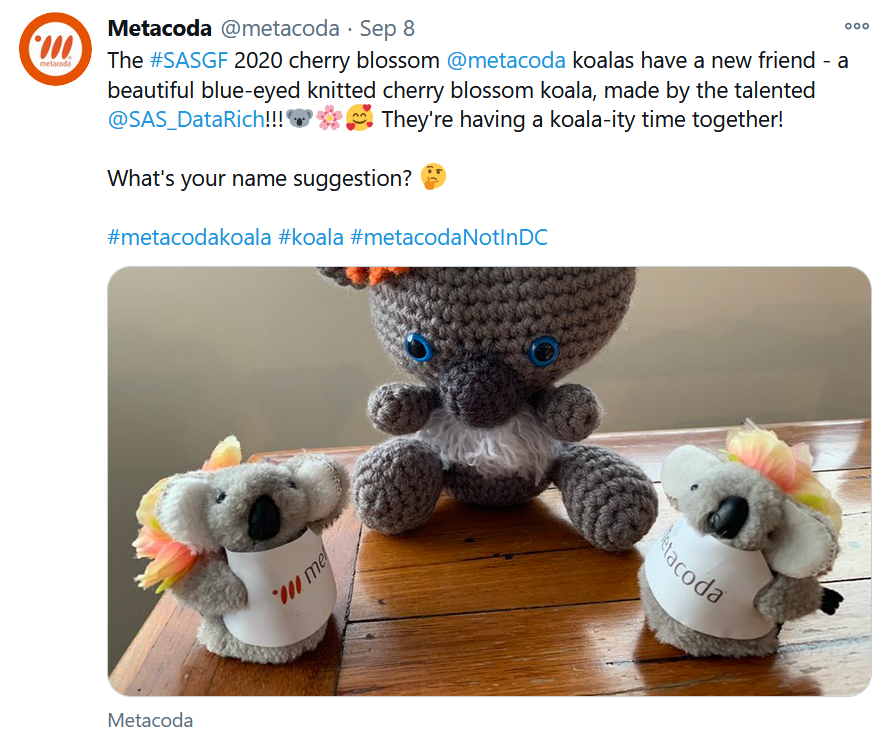 Metacoda koala fans may remember that the koalas were 'all dressed up with nowhere to go' when SASGF 2020 DC was transferred to a virtual conference earlier in the year.
You'll be pleased to know that their cute little cherry blossom outfits didn't go to waste.
Happily, a few lucky Metacoda koalas were still able to travel overseas via Australia Post.
And a beautiful blue-eyed knitted cherry blossom koala, Blossom, travelled to us from the talented Richann Watson.
The cherry blossom outfits have helped Blossom to feel right at home here in Brisbane.
And from the look of updates we've received, it seems that the Metacoda koalas are also blossoming and enjoying their new homes – thanks for sharing!
---
We wish you a beautiful holiday season and a year of good health, happiness, and prosperity.
We look forward to keeping in touch.