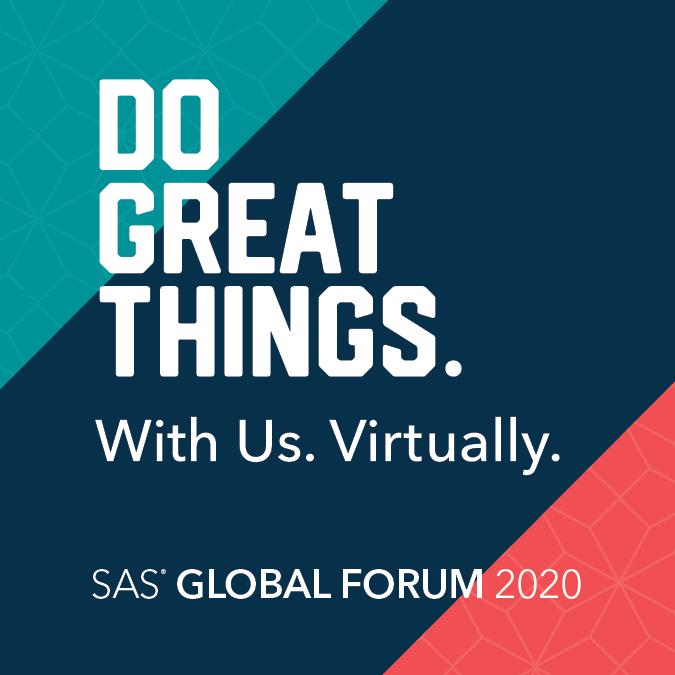 After careful consideration of the evolving concerns around COVID-19, SAS Institute has made the difficult decision to cancel the in-person SAS Global Forum (SASGF) conference in DC and transform it into a special virtual event.
In her LinkedIn article SASGF 2020 conference chair, Lisa Mendez, shared her disappointment, but stressed that she will continue working with the amazing conference team to "Do Great Things. With Us. Virtually."
Metacoda shared our similar feelings in a comment on Lisa's post:
"There can be no deep disappointment where there is not deep love." Thank you Lisa, SAS and all the supporters to continue the enthusiasm, energy, learning and community spirit #SASGF brings. Whilst we will deeply miss the value of an in person event, it's important to ensure the SAS community remains healthy. Thank you for making this wise and difficult decision and I look forward to your future posts as you and the team all now prepare for an uncharted approach to SASGF.
Our Metacoda koalas might be 'all dressed up with nowhere to go' in their cherry blossom outfits, but – until their next adventure – they'll be more than happy to help us deal with all the Aussie sweets (mmmmm… Tim Tams, Caramello Koalas and Minties) that were destined for Washington!
If you were planning to talk to us about Metacoda software at SASGF, please make sure you contact us. We can easily discuss and demonstrate the products over a web meeting, and can even send some Metacoda koalas and Minties your way! ??
We prefer to see you in person, and also love our social media; we'll be digitally close by with the new hashtag #metacodaNotInDC!