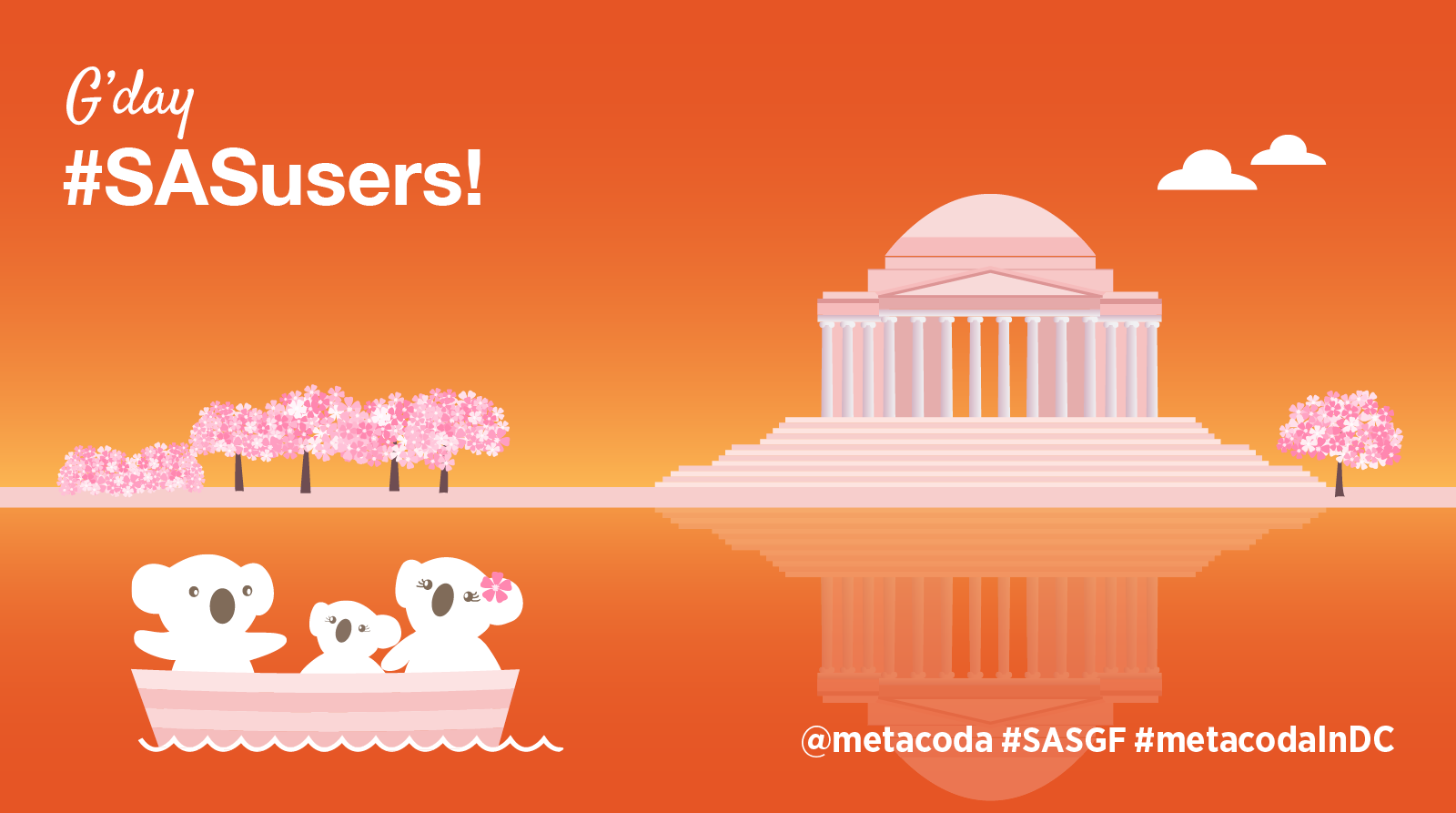 Here at Metacoda we're loving the theme for the upcoming SAS Global Forum (SASGF): Do Great Things – With Data. With Analytics. With SAS. As a long-term SAS partner and SAS Global Forum (SASGF) sponsor, we've seen first hand how SAS Institute has continually supported the SAS community to do great things.
We've seen communities bloom (just as we hope to see the Washington cherry blossoms bloom!) when companies use SAS to maximize the power of their data – collating, manipulating, cleansing, analysing and accessing insights.
Now we're looking forward to seeing many more examples – and opportunities for learning – as we count down to #SASGF in Washington on 29th March – 1st April.
If you're also lucky enough to be attending, make sure you visit our Metacoda stand in the Partner Village in The Quad. Ask us how we can help you keep your SAS platform secure, taste test our Aussie treats, grab your very own cherry blossom-themed Metacoda Koala ??, or just say "Hi!".
Cheers,
Michelle

---
Ready for #SASGF in DC?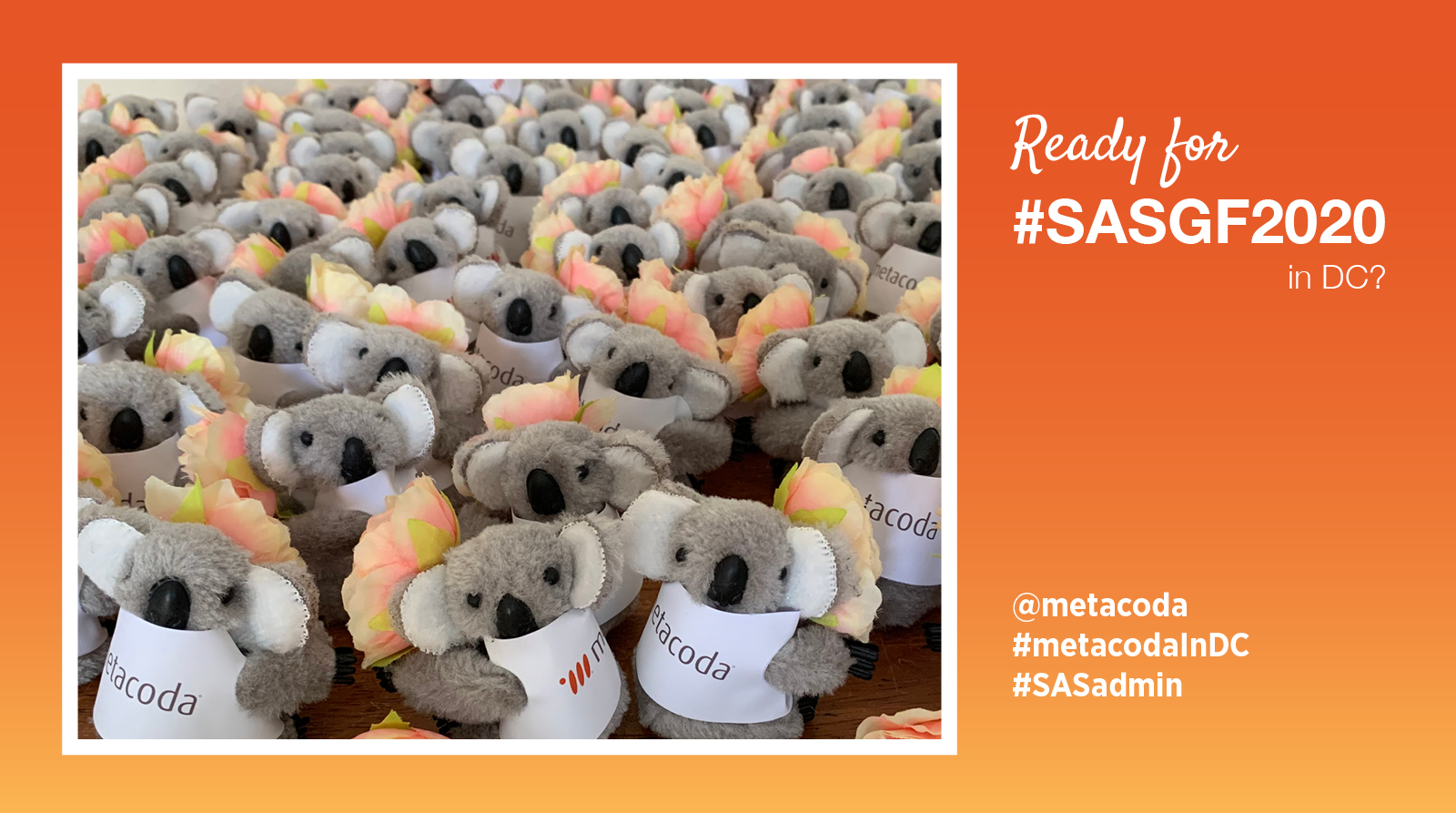 The Metacoda Koalas are counting down to #SASGF and cheering for the anticipated cherry blossom season (they've even added blossoms to their outfits).
See Metacoda's latest blog post, for our top tips to get the most out of SASGF (for productivity and fun!).
Don't forget to remind SAS administrators about the SAS Users Group for Administrators (SUGA) Community Linkup event on Sunday 29th March, 2-4pm in Room 208 – Walter E. Washington Convention Center.
Let us know if you'll be there so we can be sure to catch up.
---
SAS Nordic Hackathon 2020 Jury member #HackInSAS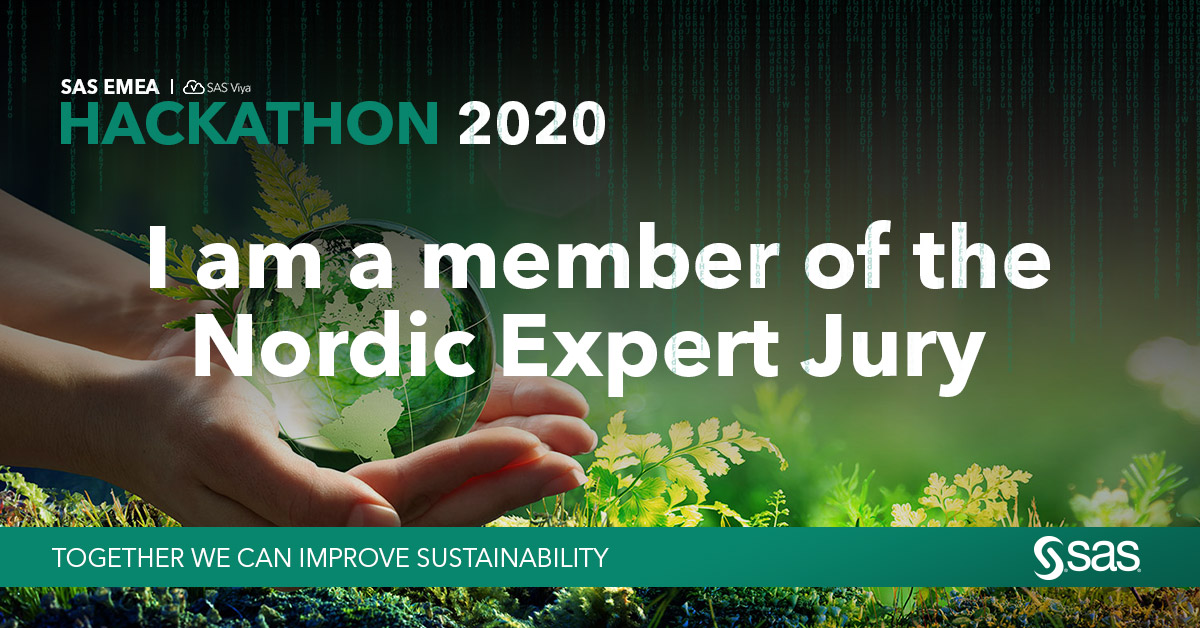 We're big fans of the annual Hackathon competition, and Michelle Homes from Metacoda was proud to once again be on the jury.
With the theme "Together we can improve sustainability", it was a fascinating learning journey for the 30 SAS partners in the Nordics and EMEA who joined #HackInSAS during February.
Now we're all holding our breaths waiting for the announcement of the winner on 12th March – who will win that free trip to SAS Global Forum 2020?!
---
Looking for easy and efficient?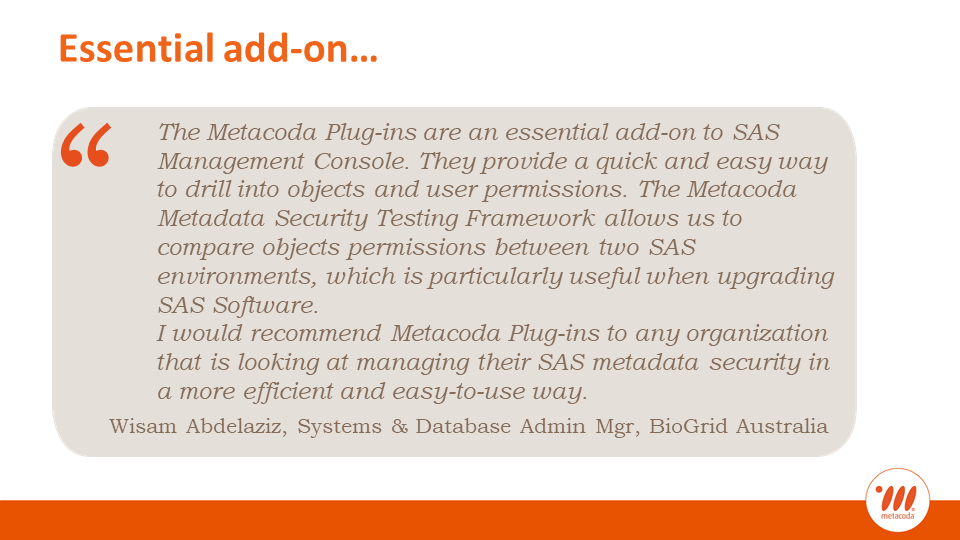 With the mission of "empowering data-driven health care decisions" it's no surprise that BioGrid Australia values efficiency, transparency and security when it comes to managing SAS metadata.
Systems & Database Admin Manager, Wisam Abdelaziz shares how he considers Metacoda Plug-ins to be an essential add-on to the SAS Management Console.
Contact us if – like BioGrid – you're looking to manage your metadata in simpler, more efficient way!
---
Your SAS Viya plans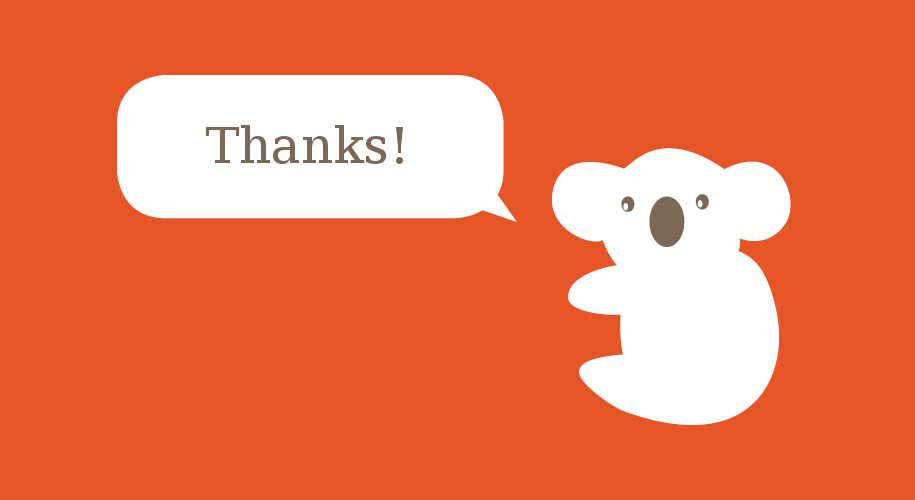 The Metacoda Survey about your SAS Viya plans is still open and takes just a few minutes to complete.
Learning more about your plans will help us to plan the right SAS Viya tools for you.
Thanks!
---
Metacoda Security Plug-ins updates
At Metacoda we are continually updating and improving our plug-ins. To find out about the latest enhancements and new features, see the release notes in the documentation at the Metacoda Customer Portal.
---
Metacoda case studies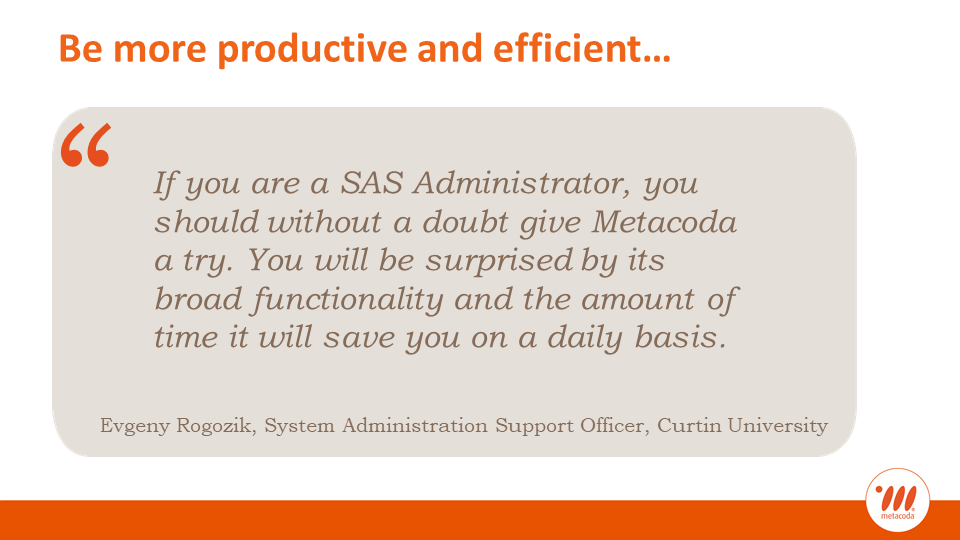 There's nothing like a case study to show the real-life benefits of Metacoda Plug-ins.
Thanks to Curtin University who recently shared their story about how Metacoda has enhanced their security (and saved them heaps of time!). With frequent staff movement for more than 3000 employees and over 3000 casual/sessional staff, managing data access has been an ongoing challenge at Curtin University. Using Metacoda software to automate, test and streamline their management of SAS metadata security, helps them to manage access more productively and efficiently in a dynamic university environment.
Visit the Metacoda website to read this case study and others.
And, of course, if you'd like to share your Metacoda journey, we'd love to hear from you.
---
SAS Data Governance Methodology course
"I wish I had the Metacoda Plug-ins back in the days when I implemented and temporarily managed a SAS Data Governance platform."
– Bogdan Teleuca, SAS Global Enablement and Learning Team.
To show others that simple, efficient tools now exist, Bogdan has included the Metacoda Plug-ins in a SAS Data Governance Methodology course. His reasons include:
The plug-ins save you a lot of time in understanding who has permissions for an object, or capability.
The plug-ins bring clarity and are the easiest way to understand your security matrix.
The software is easy to install and use, and expands on your existing skills.
If you'd like to know more about SAS Data Governance and/or the course, you can contact Bogdan Teleuca via LinkedIn.


---
Be part of #SASGF online
If you're unable to make it to SAS Global Forum in person, don't worry; you can still be a part of the event through the live streams and paper/presentation content:
We look forward to seeing you in-person or online soon!
P.S. Want to experience the benefits of Metacoda software for yourself? Get your free 30-day evaluation today!