Counting down to #SASGF (29 March – 1 April)…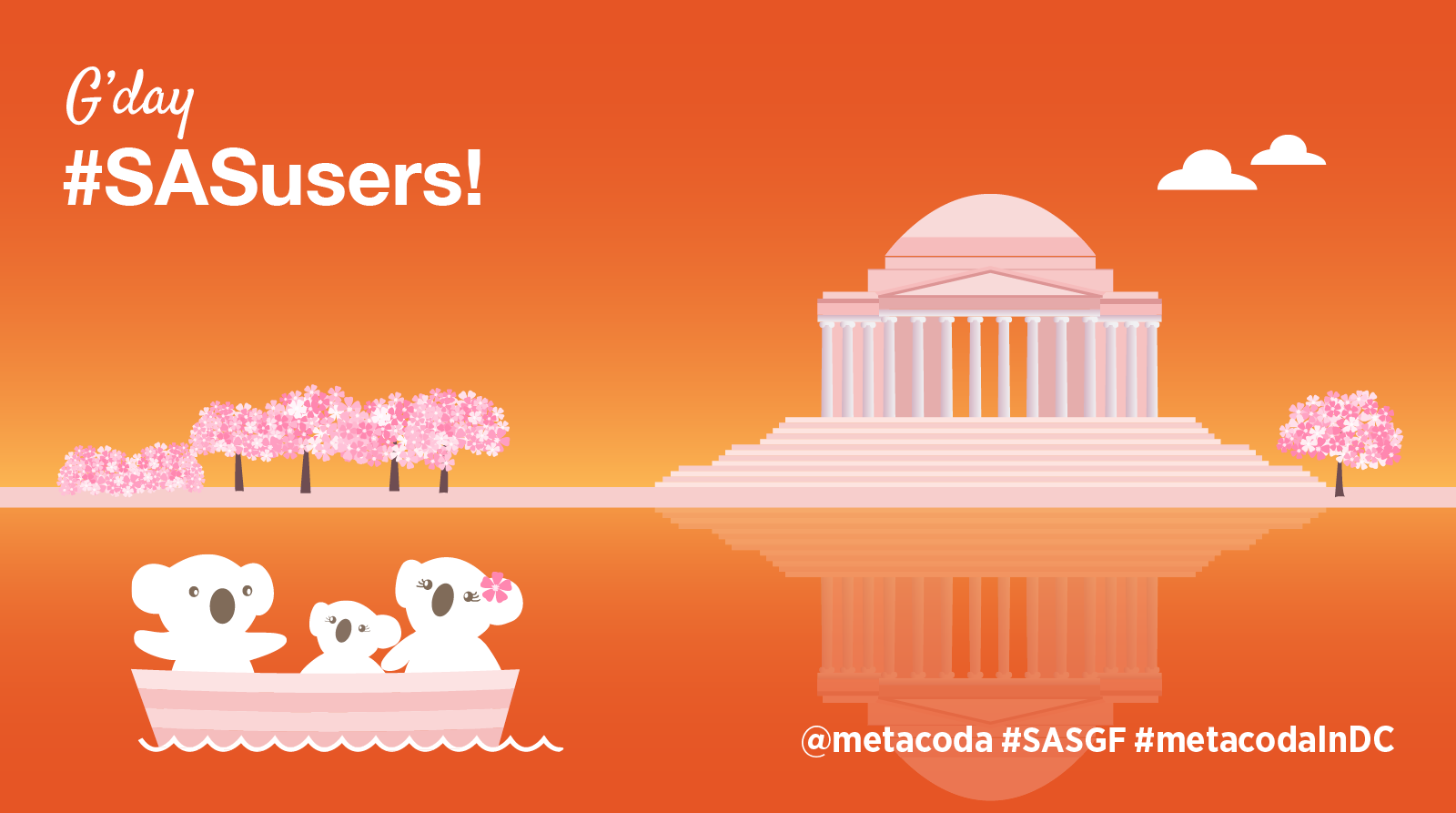 With SAS Global Forum (SASGF) in Washington, DC, next month, it's time to get excited and start counting down!
To help you prepare, we've put together some of our top tips to ensure you have a fun and productive SASGF experience…
1) Join the pre-conference activitives NOW in the SASGF 2020 community. Post questions, share ideas and connect with attendees before you arrive in Washington, DC. In the SASGF community an announcement will be made when the SASGF app is available for you to set up your agenda, connect and be social too.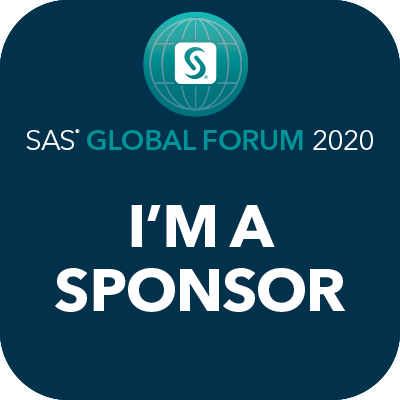 2) Flash your #SASGF badge on social channels to promote the event and let people know you're involved. To download the badge, go to SAS Global Forum Social & Community.
3) Check out SAS Community Manager, Shelley Sessoms', blog post for tips on how to use the Session Catalogue to plan your agenda. (Or, if you're not attending, you can make a list of what papers to read up on after the conference.)
4) If you're a SAS administrator don't miss the SAS admin networking event on Sunday 29th March, 2-4pm in Room 208 – Walter E. Washington Convention Center and check out the admin and architect sessions Shelley has filtered from the session catalogue just for you!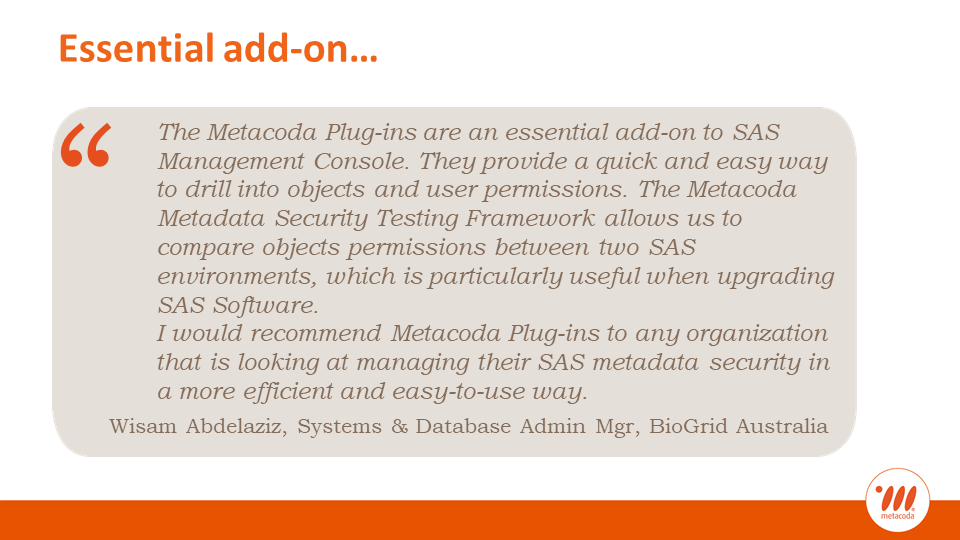 5) Set aside some time to come and say hi to Metacoda in the Quad (where we'll be proudly wearing the #SASGF sponsor badge for our eighth consecutive year). Have a chat and find out how Metacoda Security Plug-ins can benefit your organization.
A SAS administrator from BioGrid Australia, Wisam Abdelaziz, says he "…would recommend Metacoda Plug-ins to any organization that is looking at managing their SAS metadata security in a more efficient and easy-to-use way."
6) Adopt a #metacodaInDC #metacodakoala to take home. The Metacoda koalas are blooming with anticipation to see the SAS community, and will be sporting a silk cherry blossom in recognition of the expected cherry blossom season.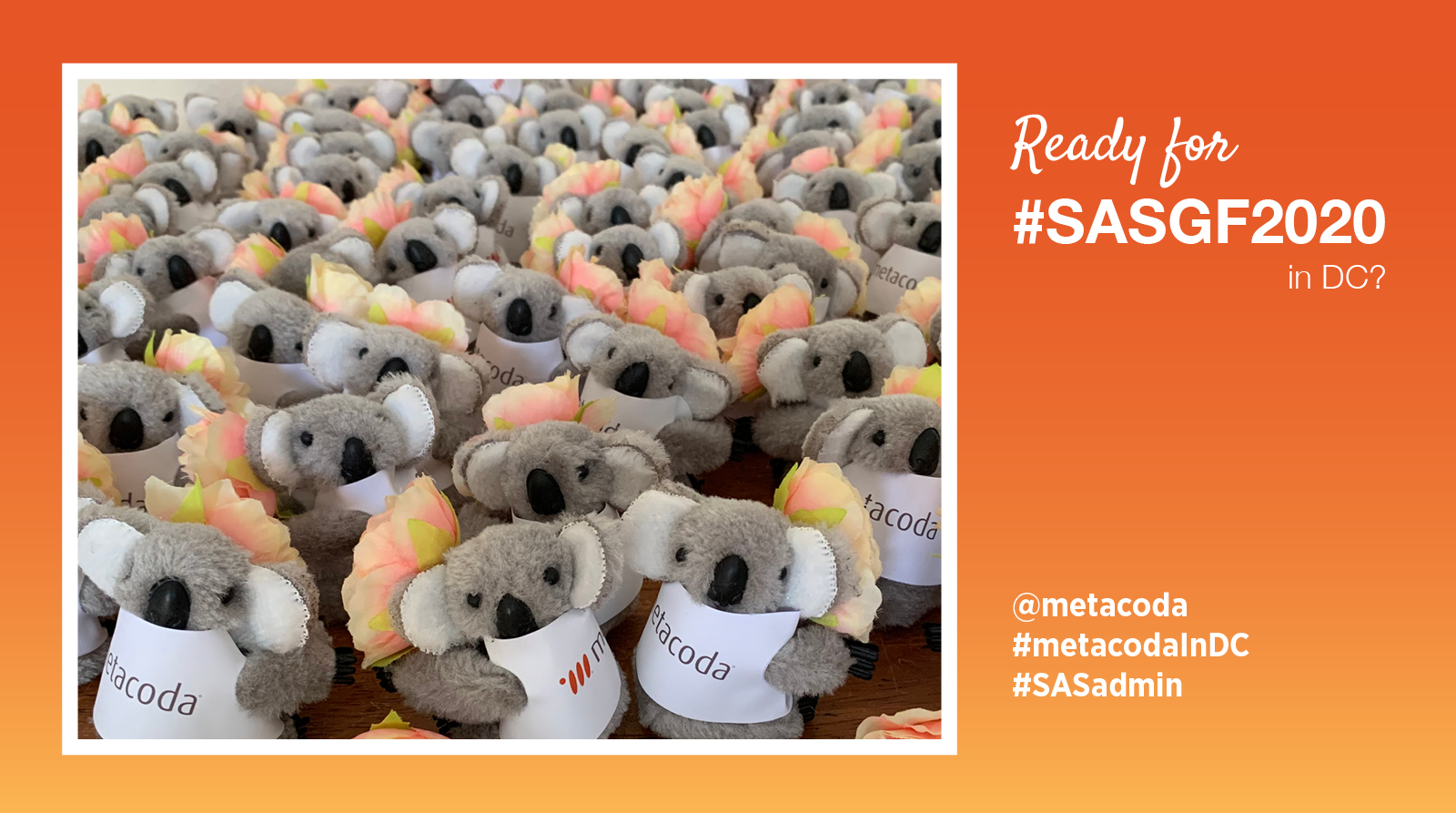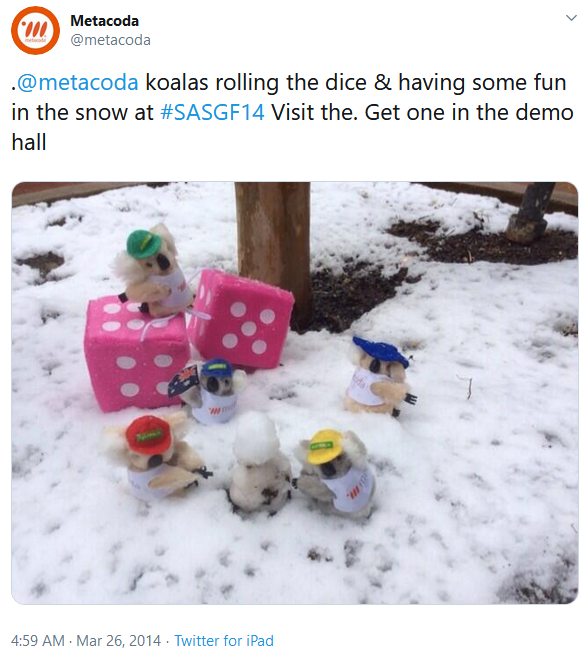 7) Pack a warm coat (just in case). Those of you at #SASGF 2014 probably remember the Washington snow; it was a fun novelty for the Metacoda koalas but they sure were grateful for their fur coats…
Hope to see you soon, whether it be in person at SASGF, or on your favorite social media channel.
Feel free to contact us if you want to know more about the benefits of Metacoda software. Or register for a free 30-day trial if you want to experience the benefits in your own environment.