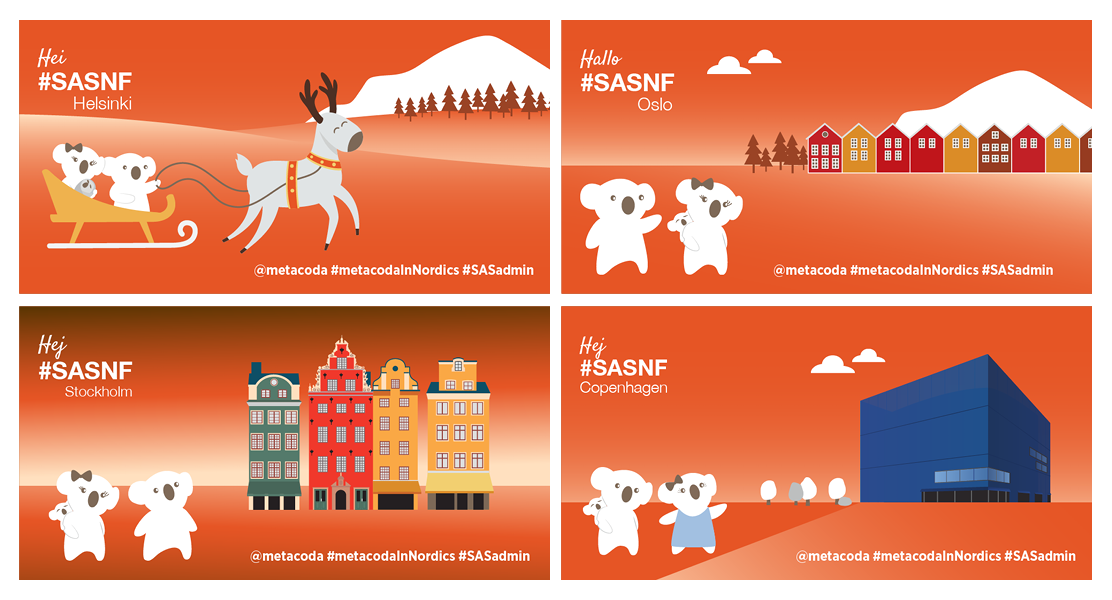 If you're a fan of curiosity, you're bound to be a fan of SAS FANS (Four Associations of Nordic SAS users).
SAS FANS are known for hosting inspiring and educational events. Having presented at an Oslo FANS meeting a few years ago (see 12th Oktober 2015), Metacoda has experienced the high level of enthusiasm, connectedness and support within the SAS Nordic community.
We'll soon be heading north again to attend and sponsor the SAS Nordic Forums (#SASNF) – how could we possibly resist with the enticing theme of 'Be Curious'!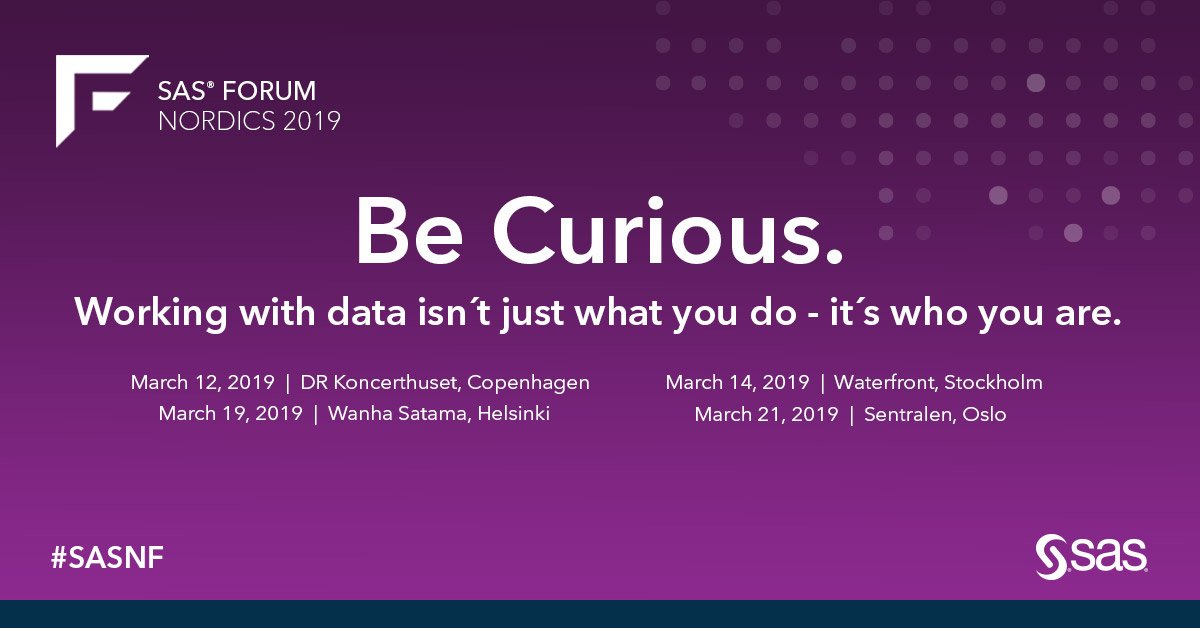 So, if you're curious about how our products can help you, visit us at our stand at one of the following events: