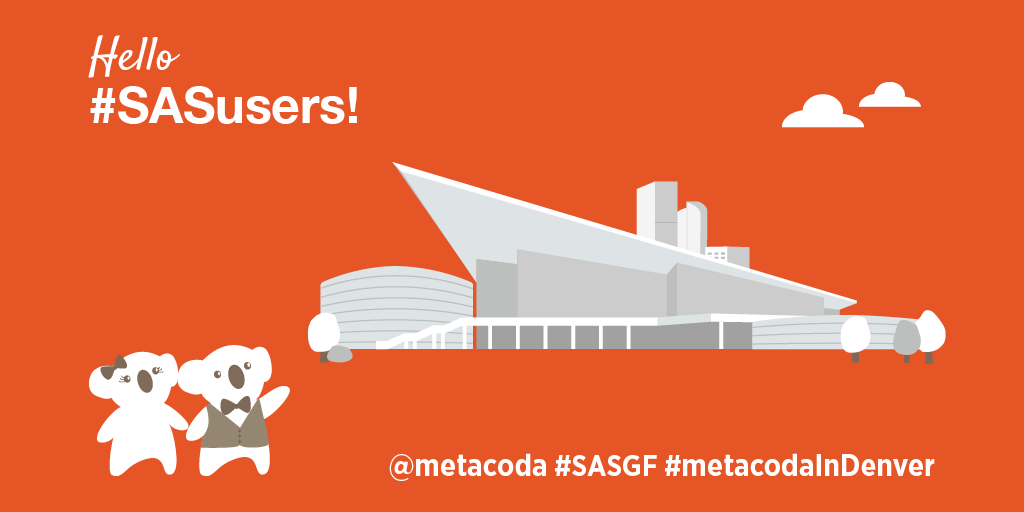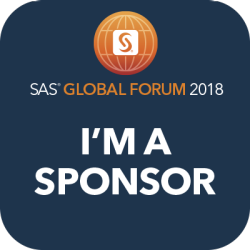 Metacoda is excited to once again be a SAS Global Forum (SASGF) sponsor (our seventh consecutive year!) And with a conference theme of Inspire the Extraordinary, it's guaranteed to be an exceptional time!
Last year Charyn Faenza from First National Bank, and I, presented SAS Metadata Security 301: Auditing your SAS Environment, where we described security as a journey rather than a destination. We showed how Metacoda software can help you regularly review environments, protect resources, comply with security auditing requirements, and quickly and easily answer the question 'who has access to what?'.
So where are you in your SAS platform security journey? How do you make sure your data assets are protected to meet regulatory and business compliance? If you're going to SASGF, make sure you visit the Metacoda stand in The Quad to learn how we can help you keep your SAS platform secure. While you're there, make sure you grab one of our true blue Metacoda koalas.
Or, if you're not going to SASGF, feel free to contact us any time – we're always keen to help our fellow SAS users!
Cheers,
Michelle

---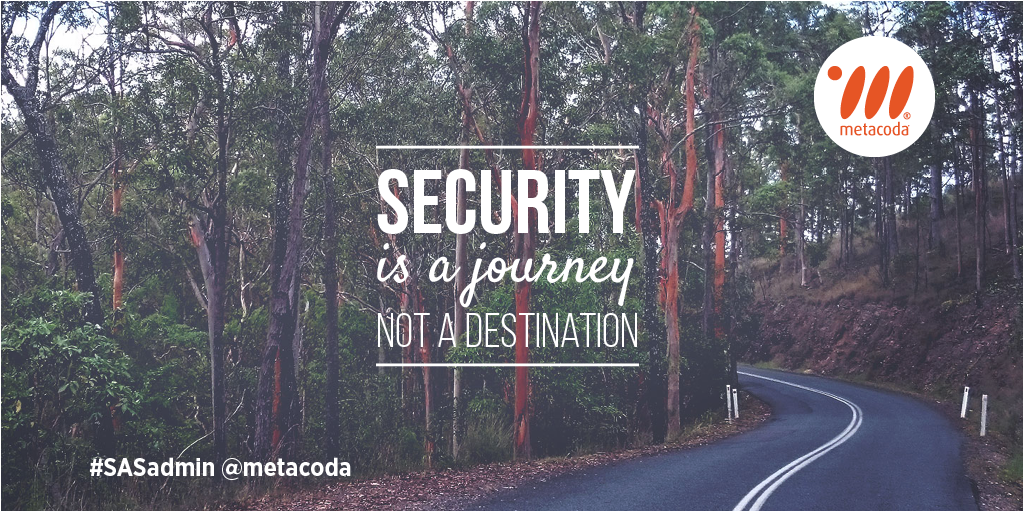 Security compliance: moving beyond 'set and forget'
You've implemented a great security plan… but how do you make sure the environment stays secure? Can you afford to just 'set and forget'? Probably not. Visit our stand at SASGF to learn how we can take you on a journey beyond compliance with automated monitoring of SAS security best practices.
---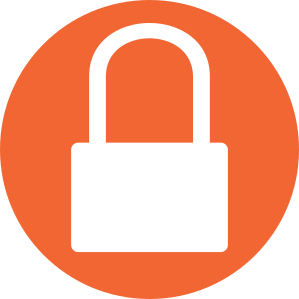 Latest Metacoda Plug-ins release
We've recently released Metacoda Plug-ins 6.0 R6 and we are working on a 6.1 release which we will preview at SAS Global Forum.
Is there a feature you'd like to request? If so, we'd love to hear from you.
---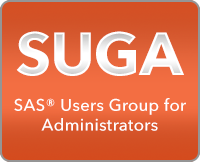 SUGA events
Does your SAS administrator know about SUGA – SAS Users Group for Administrators? As a committee member, Michelle invites you to add these upcoming #SASadmin events to your calendar:
Sunday 8th April 4:30-6:00pm – SAS Administrator Meet and Mingle at the Admin Pod in The Quad
Monday 9th April 7:00-8:00pm – SUGA Community Linkup in meeting room 501
May 22nd – SUGA webinar – SASGF wrap up by Mark Schneider
---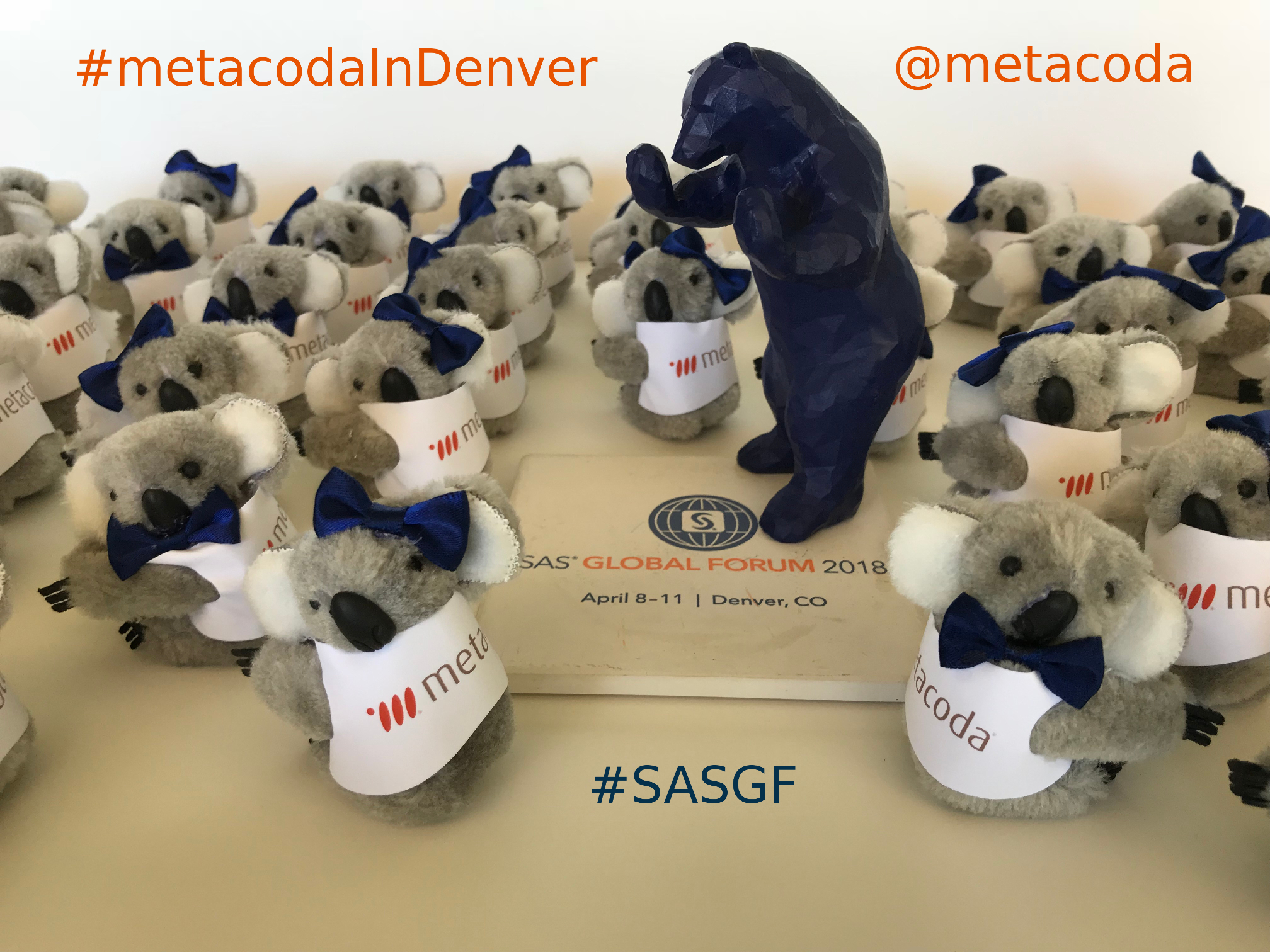 'True blue' Metacoda koalas at SASGF
If you can't 'bear' the thought of governing your SAS security controls without a robust, automated process, visit our Metacoda stand in The Quad or make an appointment to find out more about our products. We'll show you how we can help manage, document, review, audit, validate, monitor, troubleshoot & test your SAS platform installation with confidence. Don't forget to collect a 'true blue' Metacoda koala while visiting!
---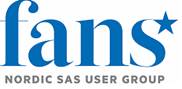 SAS Nordic Users Group webinar on Metacoda
We've been invited to present at a SAS Nordic Users webinar on 9th May 2018. Register to find out more about the Metacoda story and how Metacoda products help SAS customers keep their SAS platform secure.
---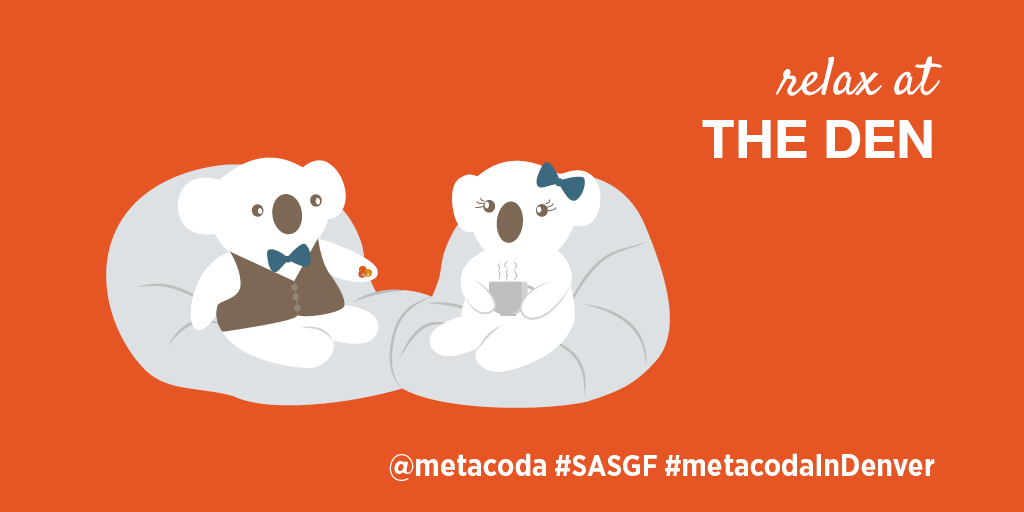 Sweet surprise at The Den
We all know how much SAS users love their candy… in fact, some have even been known to take a SAS-assisted 'geeky quest for answers' to study M&M colors!
So while you're getting social in The Den at this year's SAS Global Forum, don't miss Metacoda's surprise treats. Make sure you share any 'sweet' experiences on your favourite social media channel using #SASGF, #metacodaInDenver and @metacoda.
---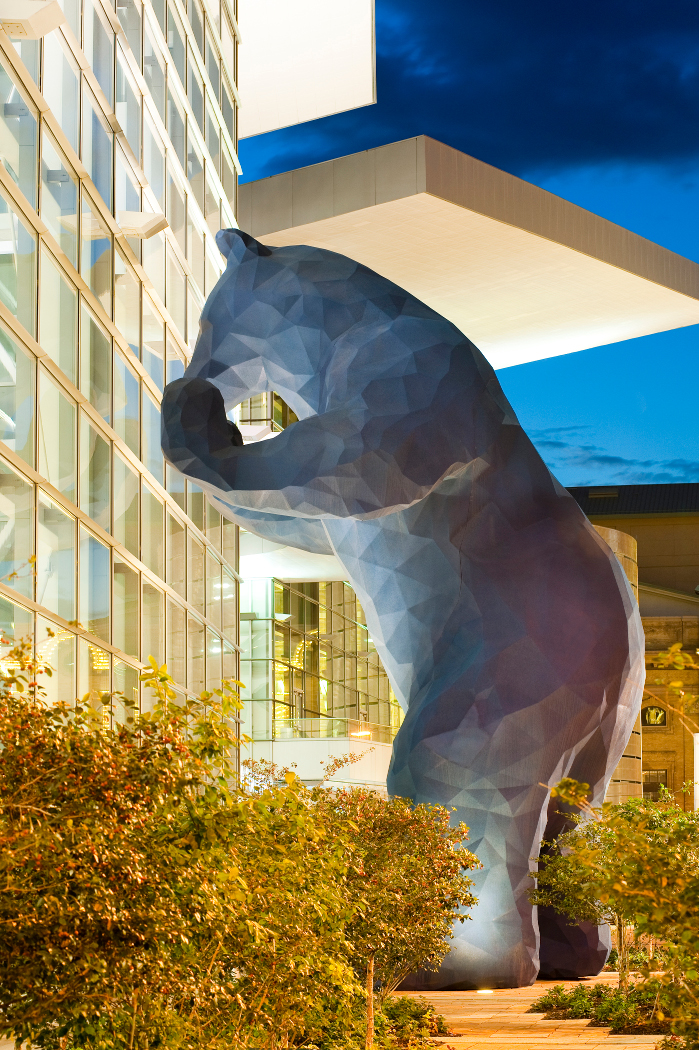 If data security is important to your organization, read how Metacoda products help SAS customers keep their platforms secure. Better still, follow the lead of the Colorado Convention Centre's Blue Bear, and 'take a peek', by registering for a 30-day free Metacoda Security Plug-ins evaluation. Installation takes 5 minutes (if that) on the machine where SAS Management Console is installed.

We look forward to seeing or hearing from you soon!