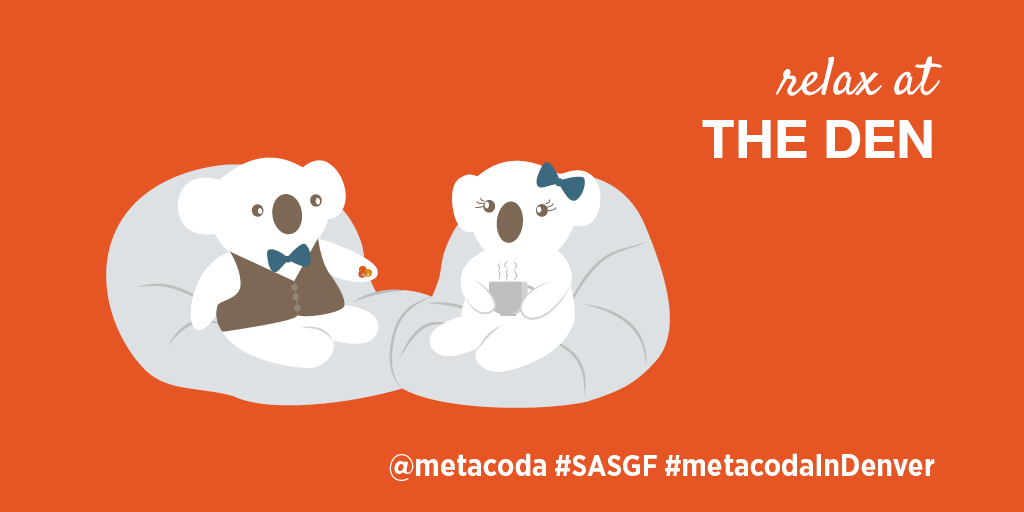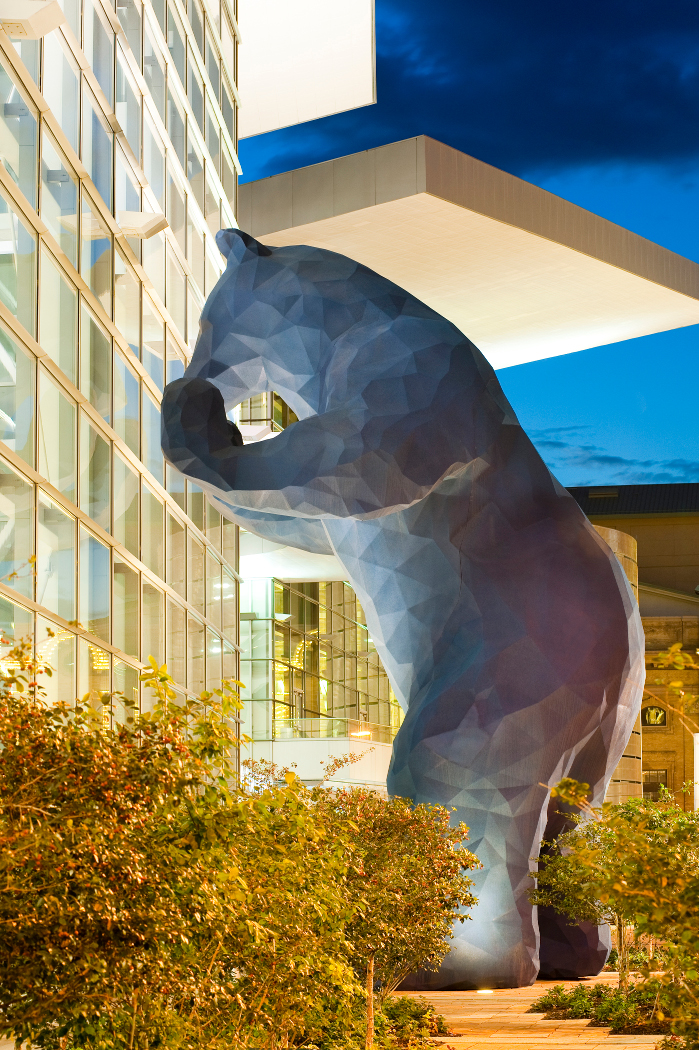 G'Day friends,
It's the Metacoda Koalas here! We can 'bear'ly contain our excitement about SAS Global Forum 2018 coming up in April (8th-11th)!
Did you know there is a 40-foot blue bear at the Colorado Convention Centre? Its official name is 'I See What You Mean', however, it's better known as 'Blue Bear'. In admiration, we'll be wearing our best blue accessories – including bowties and hair bows. We can't wait to meet in person (or should we say 'in bear' or 'in koala'?)… either way, we're sure to have a 'true blue' time together with all the conference goers.
This picture of Blue Bear peeking into the Colorado Convention Centre got us thinking that you might like to take a sneak peek at some of the SASGF activities and content prior to the conference. If so, check out the SAS Global Forum 2018 community group and social channels with the hashtag #SASGF.
Did you know that people often mistakenly call us koala 'bears'? Sure we might look like soft cuddly teddies, but we're actually marsupials, not bears. Although, like bears, we sure do like our sleep. But we prefer to sleep in trees (for up to 20 hours a day!), while bears tend to hibernate in dens.
We will be visiting some dens soon, though. Firstly, we'll be passing through the Denver International Airport, which has the IATA code DEN!
Secondly, we might pop into The Den at SASGF. It's a cosy area where you can connect with others and recharge (your energy and your devices). We've heard a rumour that there might even be some surprise sweet treats on offer from Metacoda. 😊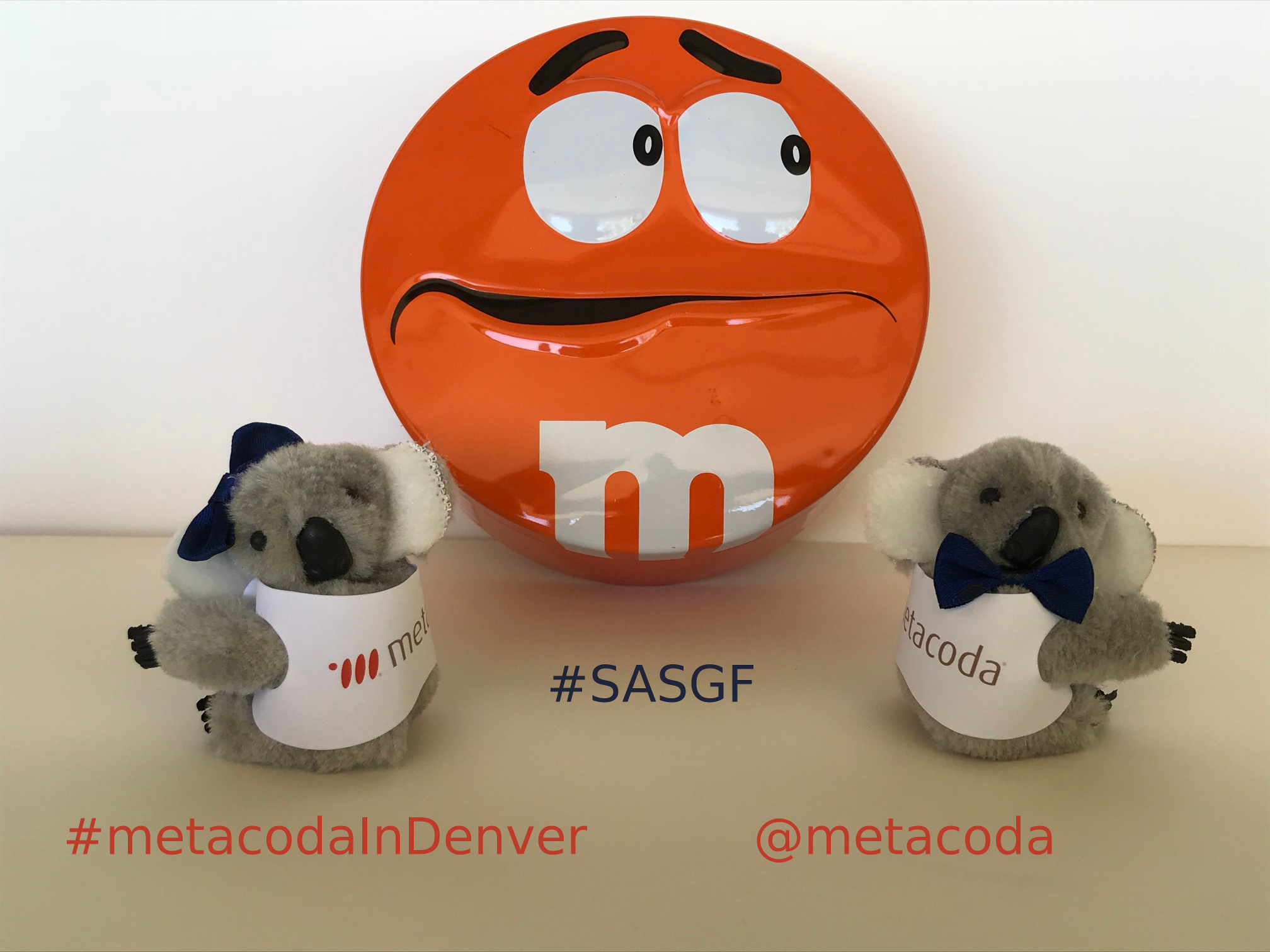 Once you've recharged at The Den, make sure you head up to The Quad and visit us at the Metacoda's sponsor stand. They'll be demonstrating how you can keep your SAS platform secure with confidence and giving away some of us limited edition true-blue Metacoda koalas to accompany you on your SAS security journey. Don't miss out!
In the meantime, please keep in touch using the #MetacodaInDenver hashtag in your favorite social channel.
And a big high five to all our new true-blue friends! (Did you know we have five digits just like you but we have three fingers and two thumbs!)
Hooroo,
Metacoda Koalas




P.S. By the way, if you don't see any of the special SASGF 2018 Metacoda koalas at the stand, make sure you ask Michelle and Paul, just in case we are busy socialising (or sleeping).