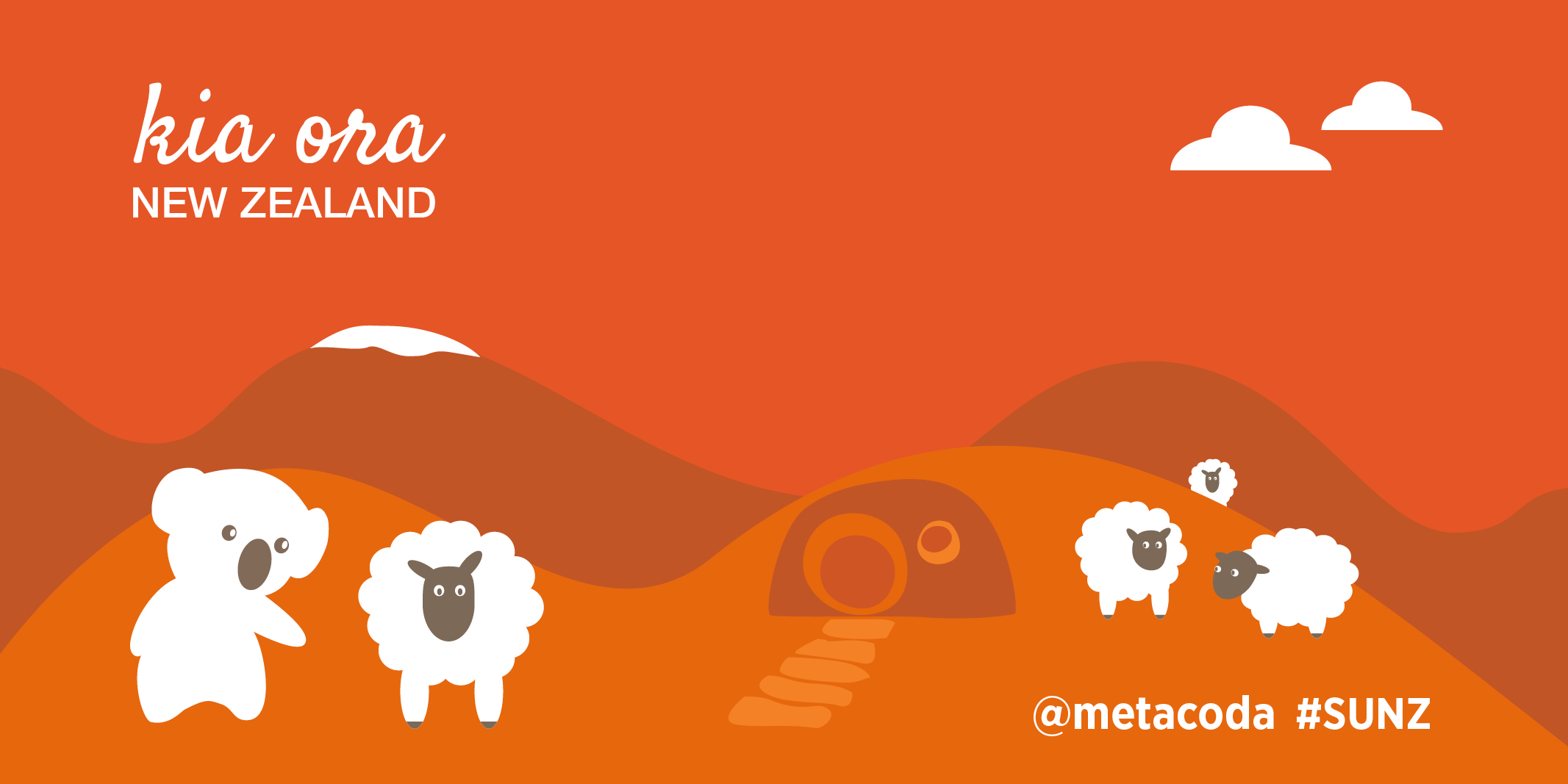 Metacoda have recently returned from SAS Global Forum (SASGF), where we thoroughly embraced the theme of 'Data Knows No Boundaries'. We're now looking forward to Thursday 11th May 2017 when we'll be sponsoring SAS Users New Zealand (SUNZ), and expanding on the boundless innovation of analytics with the theme 'Open Minds'.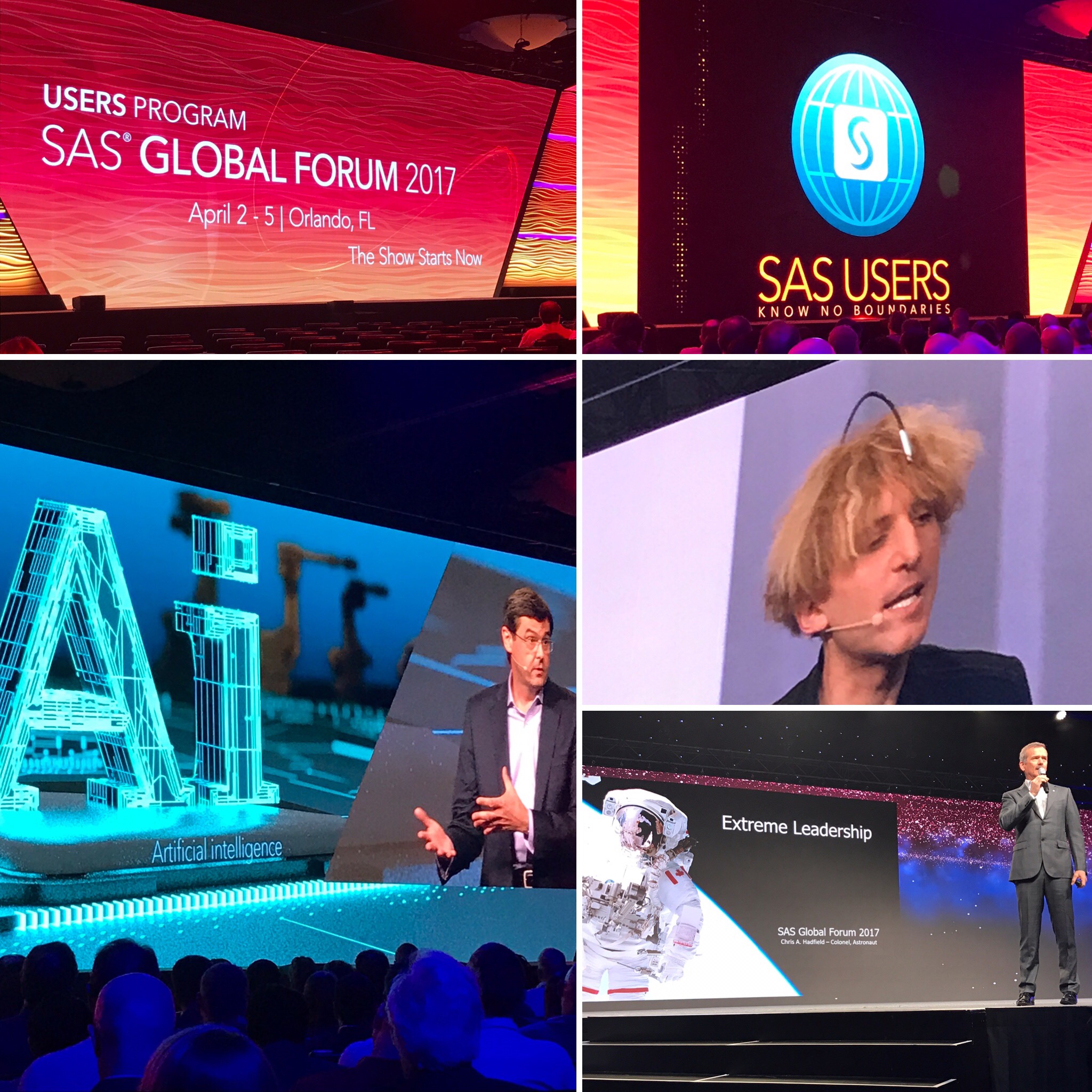 At last year's SASGF, the technical highlight was the announcement of SAS® Viya™ – a cloud-ready environment, that makes analytics easier to use and more accessible.
This year the platform has advanced with SAS Viya an AI star. SAS CTO, Oliver Schabenberger, spoke about the new possible – a concept that flowed through a range of mind-bending and thought-provoking keynote speakers, all highlighting the power of an open mind.
We also heard Neil Harbisson – the world's first official cyborg – talk about how he has merged with technology by having an antenna implanted in his head that allows him to hear the color spectrum, including infrareds and ultraviolets. And to top it off, Colonel Chris Hadfield talked about his approach to leadership, risk and life as an astronaut, and advised that: "Early success is a terrible teacher. What you really learn from is failure."
So if you're ready to really open your mind, register now for a SUNZ action-packed day of learning and networking – with an analyst community and SAS architecture that's never been more open for you.
Hope to see you at our stand at SUNZ for a chat about our favourite topic: SAS Administration.
SAS security
As you may know, Metacoda helps SAS customers to regularly manage, review, troubleshoot, document, test and audit SAS platform installations with confidence.
Michelle was an invited speaker at SASGF and, along with Charyn Faenza from First National Bank, presented on Metacoda software's importance as a tool to help with auditing your SAS environment.
We look forward to meeting NZ customers and sharing how we can help with your security needs. In the meantime, take a look at our presentation: Your SAS Security Journey: Authentication, Authorization and Auditing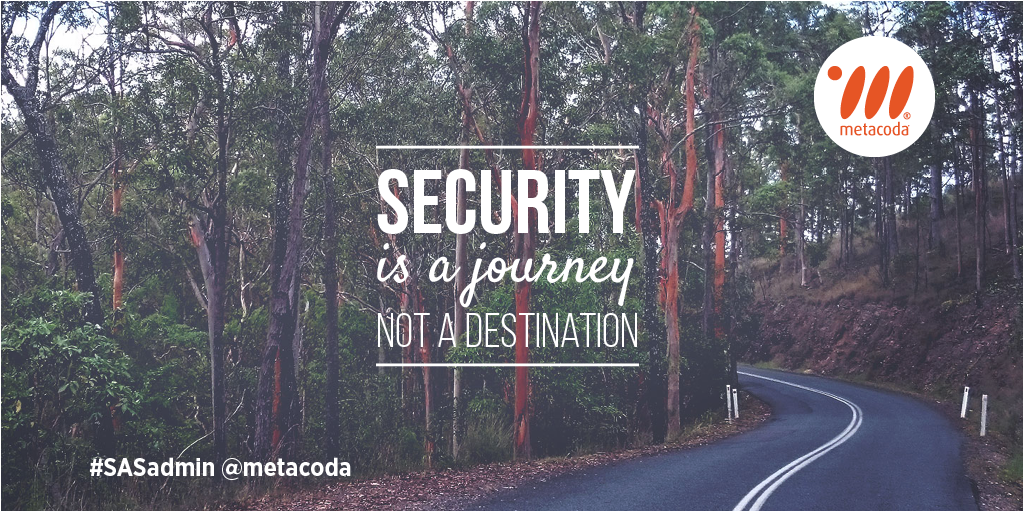 Be social!
Attending SAS events in person can sometimes be a challenge, especially when they're on the other side of the planet. However, there are many social channels and community forums to help bring us closer together. For instance, have you tried using SAS Support Communities to 'Ask. Find. Share.'? If not, I recommend you watch this video where I explain the 3 Ways to Get Involved with SAS Communities.
Furthermore, following and engaging on social channels such as Twitter can keep you up to date with what's happening at the event in real time. And as Shelley Sessoms discovered with #SASGF, you might almost feel like you're there.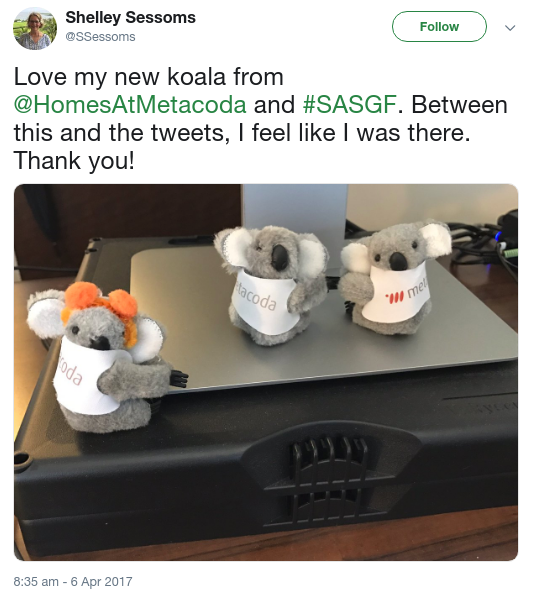 So start your SUNZ networking and engaging today!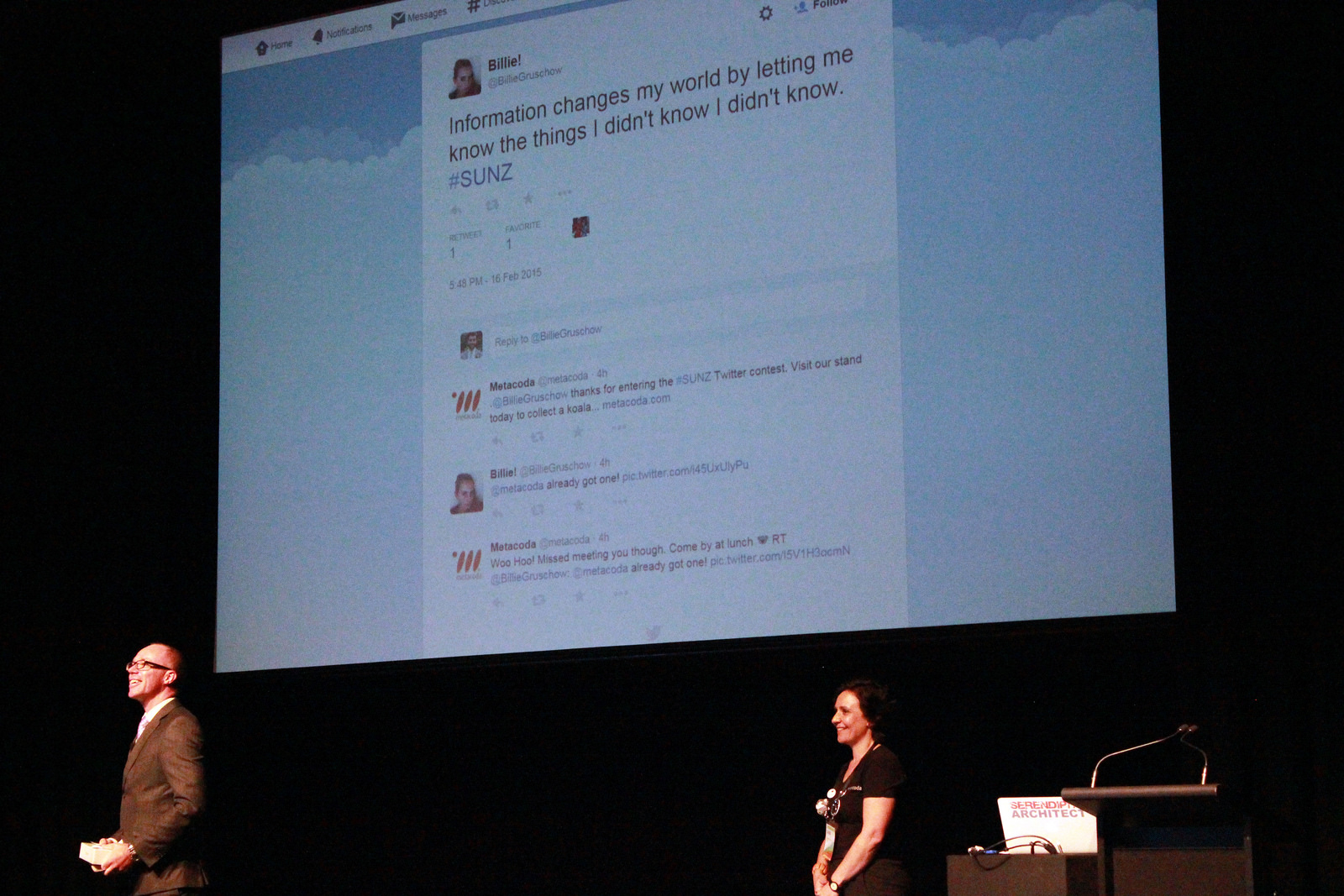 Follow the official conference Twitter handle @sasusers_nz and use the #SUNZ hashtag in your tweets. Some other SAS Software (@SASSoftware) related hashtags you may be interested in are:
You can follow Metacoda at @Metacoda and myself at @HomesAtMetacoda. If you're new to Twitter, have a look at the Twitter Help and start your tweeting today – in readiness for 11th May SUNZ conference day. Feel free to DM (direct message) me or post a comment below if you have any questions on being social on social ?.
I'm looking forward to seeing you soon – in person or on Twitter… Kia ora!
Cheers,
Michelle