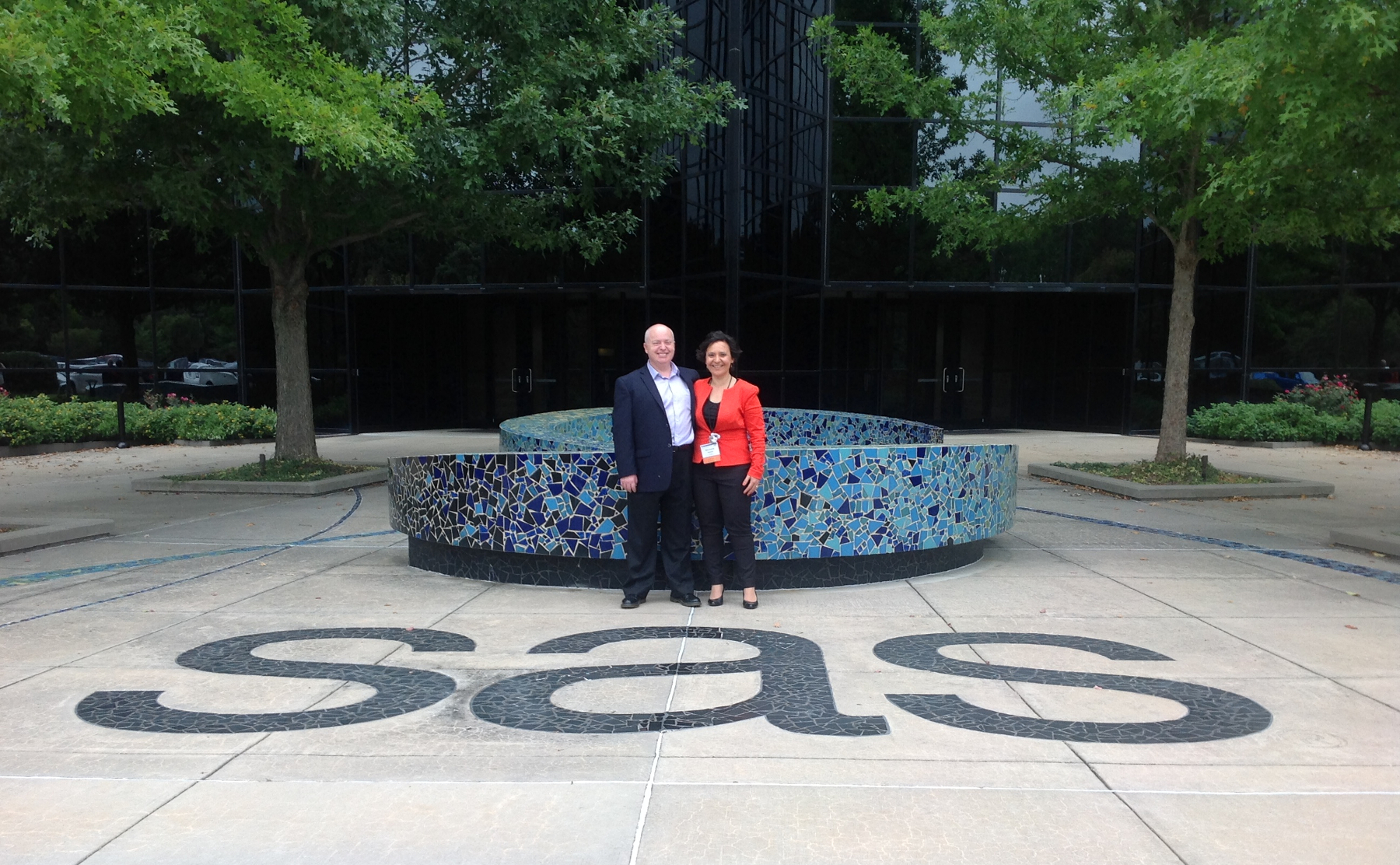 Paul and I have just returned from an incredible journey to the SAS Institute Inc, SAS World Headquarters in Cary, North Carolina, USA.
Thank you so much to all the SAS employees and partners for your kindness and hospitality! It's always a treat to be able to interact face-to-face with the global SAS community in different parts of the world.
Here are the highlights of our trip…
Metacoda MeetUp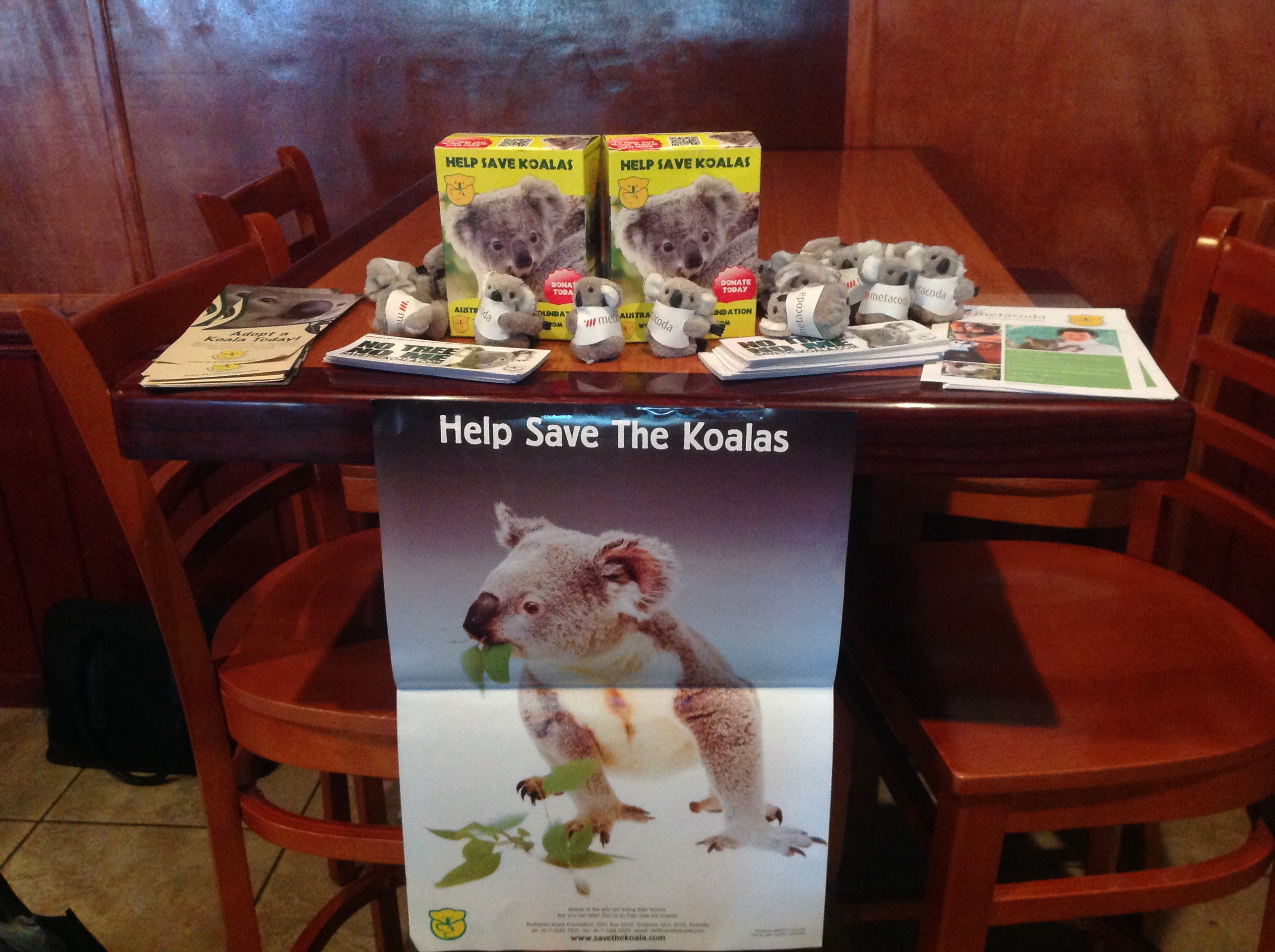 On Tuesday 22nd September we hosted a Metacoda MeetUp and were very pleased to have around 40 people drop in, have a chat and connect with each other (often for the first time in person, which is wonderful to be part of).
Thanks to everyone who came along, especially those who helped us raise US$145 (AU$205) for the Australian Koala Foundation for Save The Koala month. Metacoda has matched the donations, bringing the total to US$290 (AU$410) to help preserve habitat for these adorable animals. The donors' names went into a draw to win a free adoption kit for a big cuddly koala named Maximus and we're please to announce Catherine Truxillo was the lucky name drawn!
SAS Partner Forum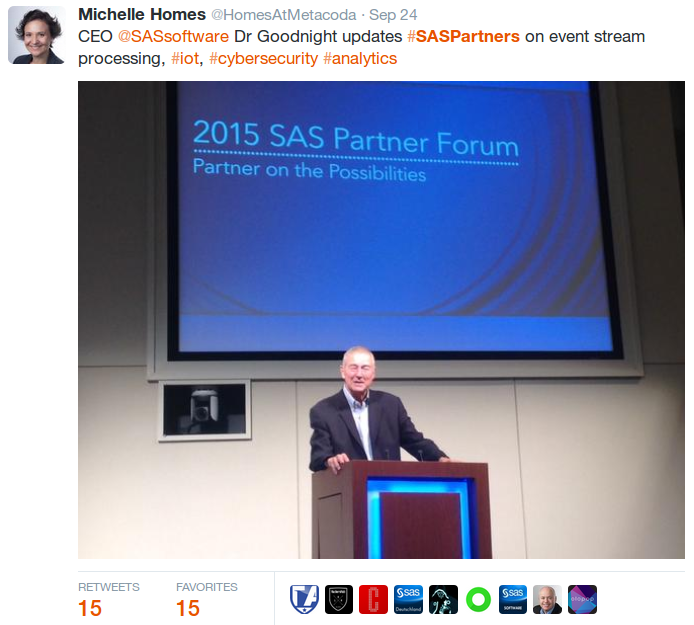 The main impetus for our trip was the SAS Partner Forum on Wednesday 23rd and Thursday 24th September at SAS World Headquarters.
The SAS Partner Alliance did a tremendous job organizing the event, which was attended by 150 people from SAS partners around the world, and streamed online to an additional 250 registered partners. I feel privileged to have been invited to be on the partner advisory team and contribute on the development of the new partner program and portal.
With the theme Partner on the Possibilities, we left feeling extremely positive about the future for SAS partnerships, especially in light of the new doors being opened by globalization.
The event was also a great opportunity to connect with other SAS partners from around the world to discuss and share joint possibilities to support SAS customers.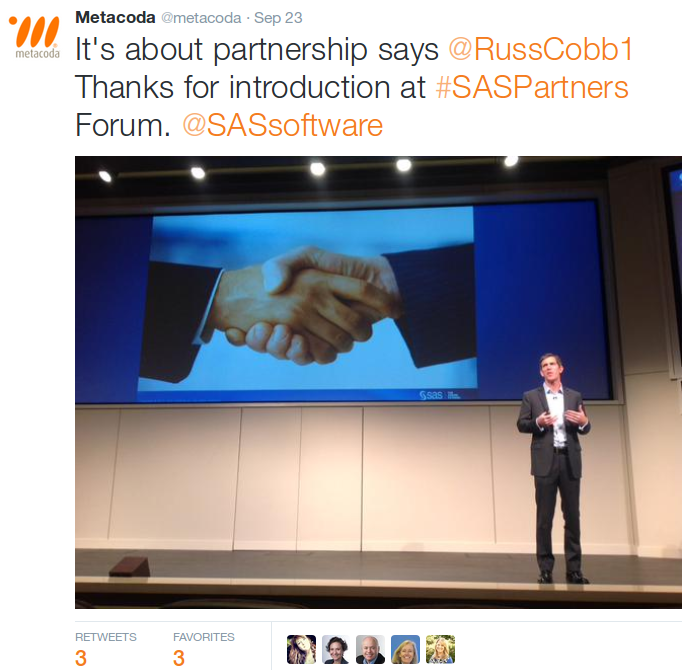 In light of the IDC (International Data Corporation) prediction that security will be the killer app for big data analytics, Metacoda is proud to be able to offer tools to help SAS customers confidently manage their metadata security. Our Metacoda Security Plug-ins and the automated metadata security testing framework, give you the confidence of frequently scheduled, high coverage metadata security testing that notifies you of any non-compliant changes.
Metacoda Koala Journey
The Metacoda koalas also enjoyed meeting people and finding new homes. Check out the photo collage of their journey below (also on their YouTube playlist).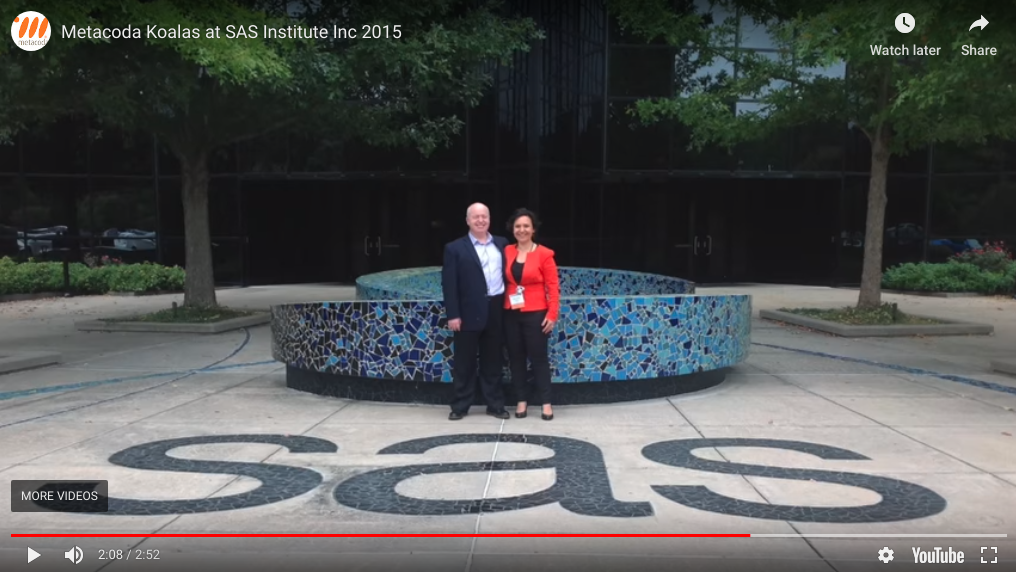 For more photos of our trip to Cary, visit our Facebook photo album, and if you have any of your own Metacoda koala snapshots that you'd like us to add, please send them to us at
to include in the Metacoda Koala Facebook album.
Thanks again to all the wonderful people we met last week; we look forward to sharing the partnership journey with you.
Long distances mean that we don't get to see people often in person and I hope we'll catch up soon in the Twittersphere (@HomesAtMetacoda)!
Cheers,
Michelle