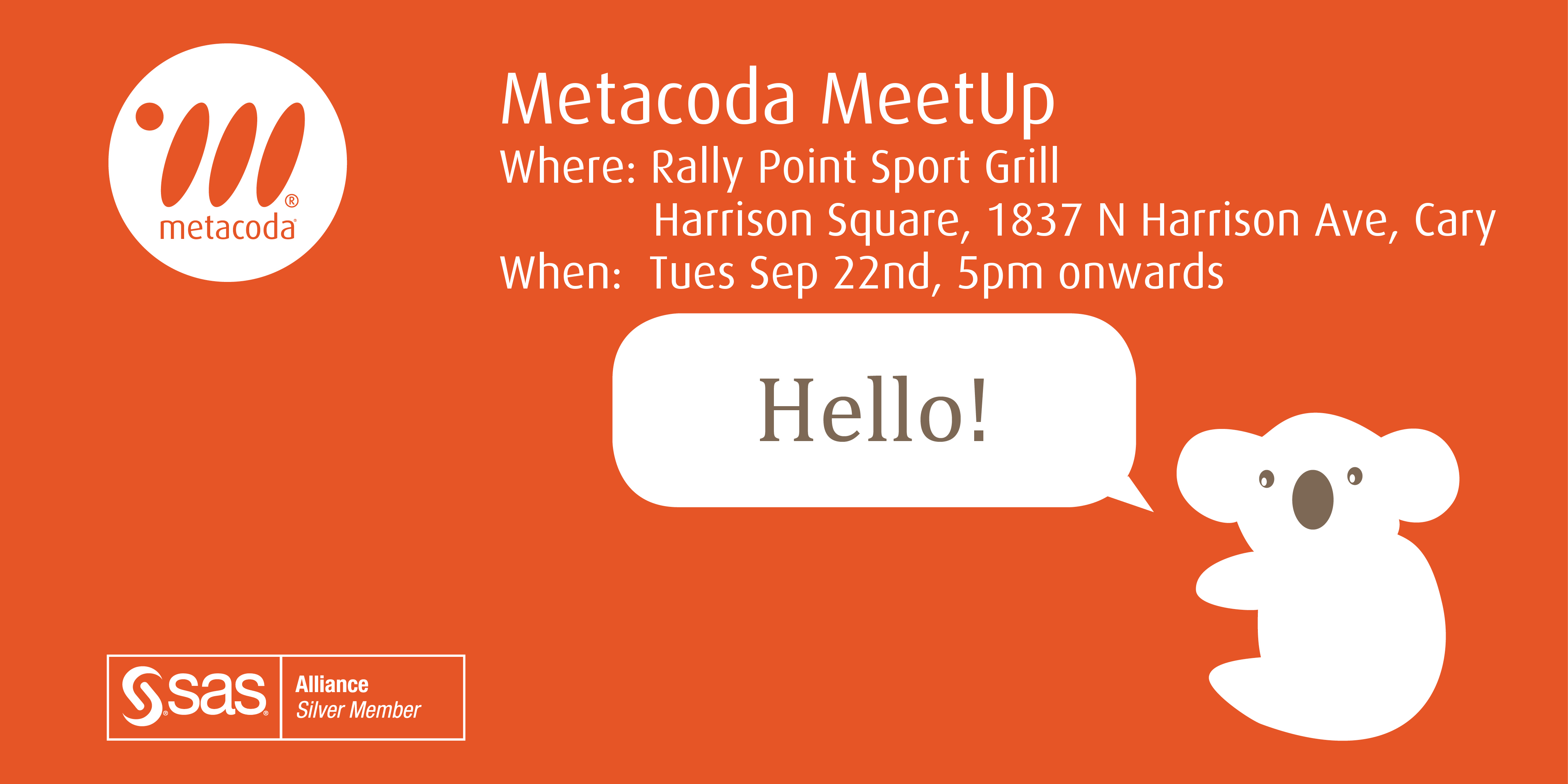 The SAS® Partner Forum is nearly here! We're heading off to SAS headquarters in Cary, NC for this event on the 23rd & 24th September. The forum is a great opportunity for SAS partners to learn about new strategies and offerings, and to participate in discussions with SAS and others in the partner community. We're excited about using this knowledge to continue helping SAS customers and the user community.
While we are in Cary, we'd also like to take the opportunity to catch up with and thank our friends and supporters at a Metacoda Meetup after 5pm on Tuesday 22nd September at Rally Point Grill Sport Bar. Being from the other side of the world, we're excited about catching up in person with online community friends and those we see once a year at SAS Global Forum. We hope you can make it for a casual snack and drink. Please let us know if you'll be there.
Save The Koala Month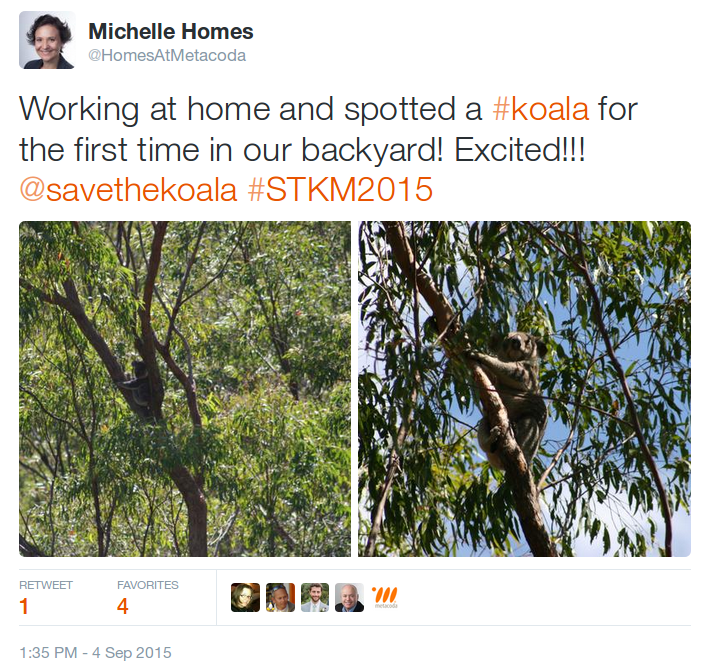 If you're a regular reader of our blog or tweets, you'll probably already know we care about koalas. The Metacoda koalas travel the world with us and you can follow their adventures on YouTube. We're also proud supporters of the Australian Koala Foundation (AKF), a charitable organization dedicated to protecting the koala and its natural habitat. With September being Save The Koala Month (#STKM2015) we'll also have a donation box at the Metacoda MeetUp if you'd like to make a small donation. If you make a donation, you'll go into a draw to adopt a koala for a year. You can also donate online at the AKF website – just let us know so we can include you in the draw.
We'll randomly pick the adoptive parent at the end of Save The Koala Month, and the AKF will send you an adoption kit. Imagine adopting a cuddly koala!
See you soon!
We hope to see you soon. Be sure to let us know if you can make the Metacoda MeetUp (#MetacodaMeetUp).
Hooroo! ;-)