This month we reflect on the fact that in a non-COVID-19 world, we would have been sponsoring and experiencing the Nordic SAS Forums in Finland, Sweden, Norway and Denmark during May.
Of course, we'd hoped that these SAS community events could be held later in 2020 (as originally announced), but we've recently learned that all SAS face-to-face events will now understandably be delayed until March 2021.
This year, we'll really miss catching up with our wonderful Nordic friends – and travelling to this beautiful part of the world, – however we're excited that the SAS Nordic User Group Managers will still be offering plenty of great virtual events.

You can join this network of engaging and supportive users at the FANS – SAS Nordic Users group. Visit the All Live Events tab to be part of the action. If you have questions for the SAS experts, you're sure to find the answers at the Nordic SAS Hotline, available daily from 9.00-10.00 CET (Finland 10.00-11.00) until the end of June.
Importantly, the SAS Nordic Forums' theme – "Do Great Things. With data. With analytics. With SAS." – is even more relevant than ever.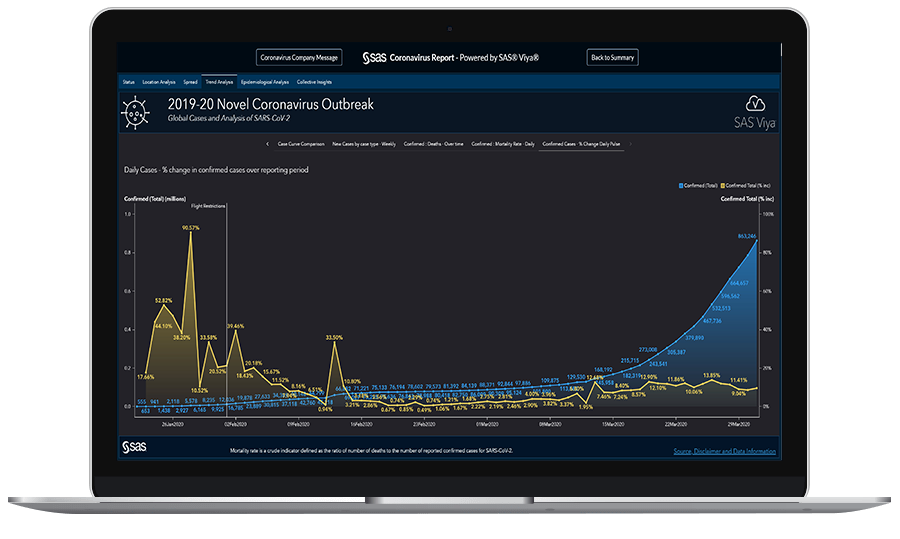 In particular, the SAS Forum Denmark website reminds us that, "What you do every day with data has the power to impact people, communities and our planet. What you do with your data matters. Apply analytics, and it can do so much more."
Such a powerful statement in a time when we are seeing all areas of life – people, communities and our planet – being impacted in unimaginable ways!
Not surprisingly, SAS is playing a valuable role in managing COVID-19 by providing meaningful insights to guide decision making; for instance, check out the SAS COVID-19 Data Analytics Resource Hub and SAS public COVID-19 Dashboard!
So, while Metacoda will certainly miss the engagement that comes with in-person events – we are overwhelmingly grateful to be part of such a skilled and adaptable SAS community that's able to keep us connected and learning, while contributing positively to the current global challenge.
Based on the success of the first virtual SAS Global Forum, Metacoda has no doubt that the SAS Nordic events will also give us everything we need to continue to… 'Do great things. With data. With analytics. With SAS.'