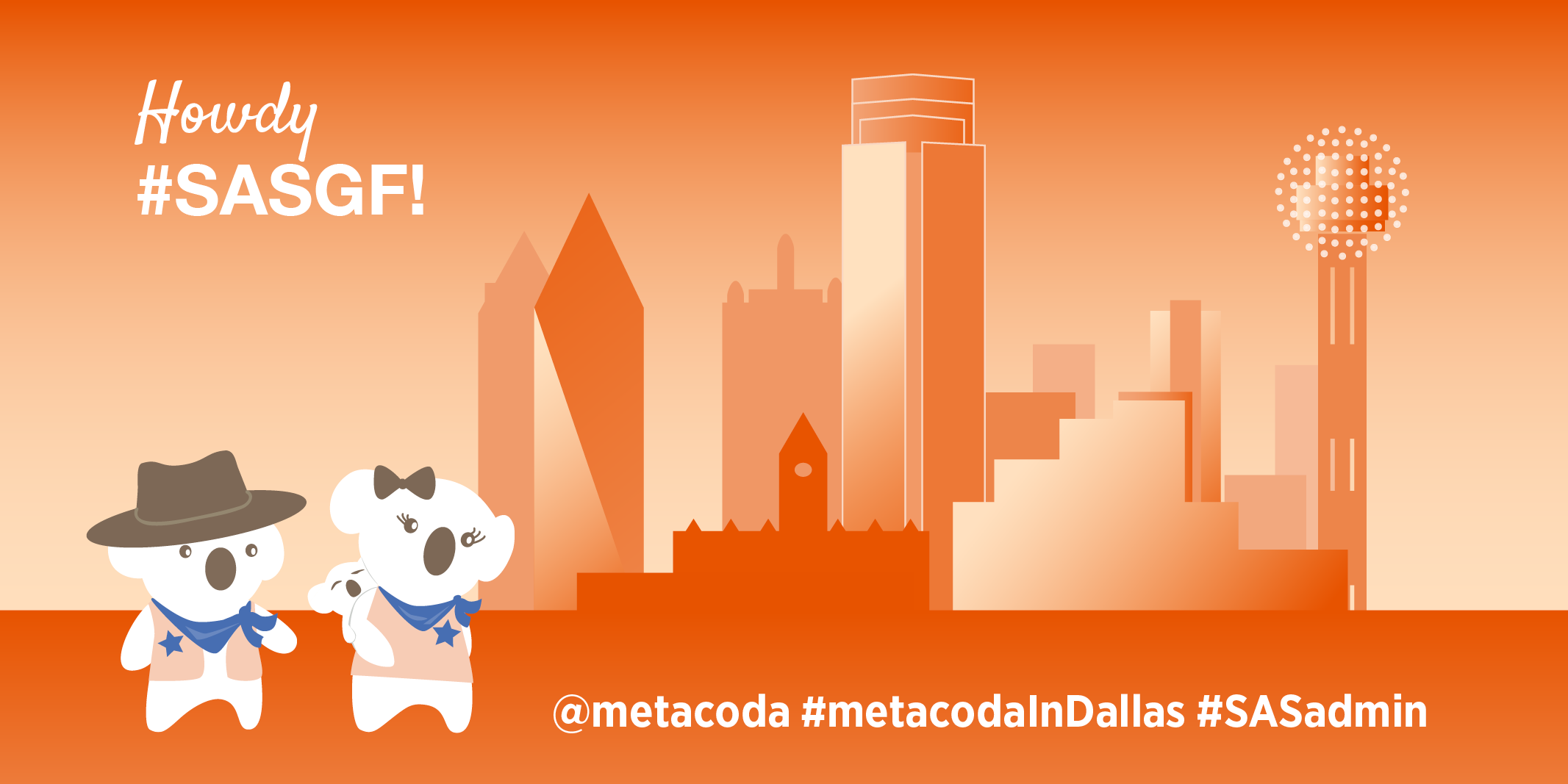 The Metacoda koalas are so excited about the upcoming SAS Global Forum 2019 in Dallas that they've dressed up for the occasion!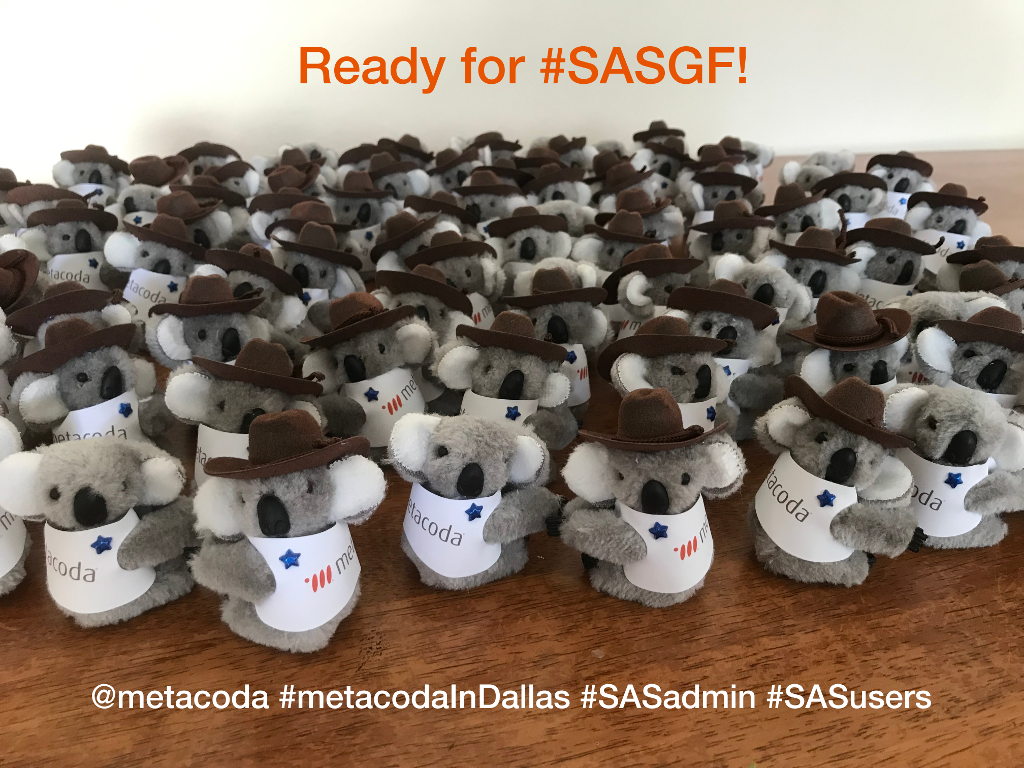 To embrace 'The Lone Star State' – as Texas is known – the koalas are donning brown cowboy hats and a blue star on their jackets.
The blue star is also well known as the beloved logo of the Dallas Cowboys football team, where it represents the team's calm composed approach, extraordinary sportsmanship, excellence and grace… all great traits that the koalas are keen to promote in the SAS community!
Why attend SASGF?
According to MaryAnne DePesquo, SAS Global Forum (SASGF) 2019 Conference Chair in her 3 things you need to know about SAS Global Forum 2019 blog post, "I don't think there is a better environment than the SAS Global Forum conference to learn, meet people and explore your career path in the SAS community."
While technology may have changed a lot since the SAS community first gathered together at SAS.ONE in 1976, the aim remains the same. As per its mission statement, SAS Global Forum champions the needs of SAS users worldwide to help them learn, connect and grow. Read more