Thanks for being part of our Metacoda community. We hope your professional and personal 2017 journeys have been going well. We'd like to give you a quick update on ours and how we can help with your SAS® security journey.
Please feel free to reach out to say g'day, share your Metacoda koala antics, ask questions, provide feedback on our software, or simply keep us updated with your SAS security journey.
Hope to see you in person or online soon!
Metacoda: a SAS Global Forum 2017 sponsor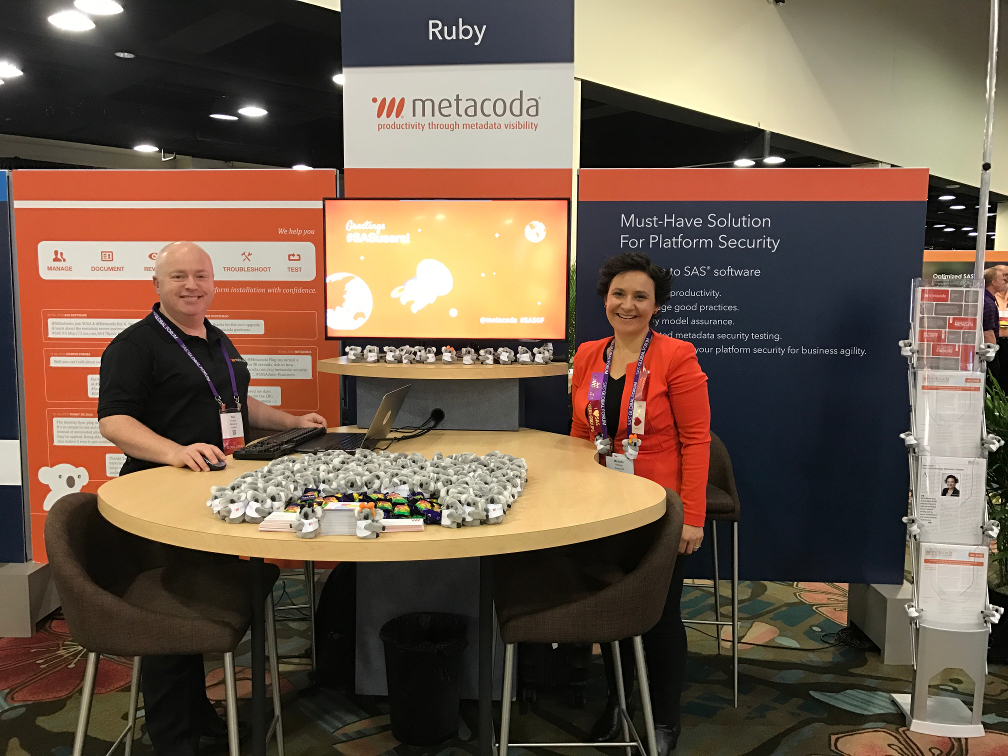 We enjoyed being a sponsor at SAS Global Forum (SASGF) last month and meeting so many SAS customers at the Metacoda stand. Please read our SASGF blog post about our conference experience (including the Metacoda koalas). If we missed seeing you and you'd like to have a web demonstration on keeping your SAS platform secure, please contact us – we'd love to hear from you!