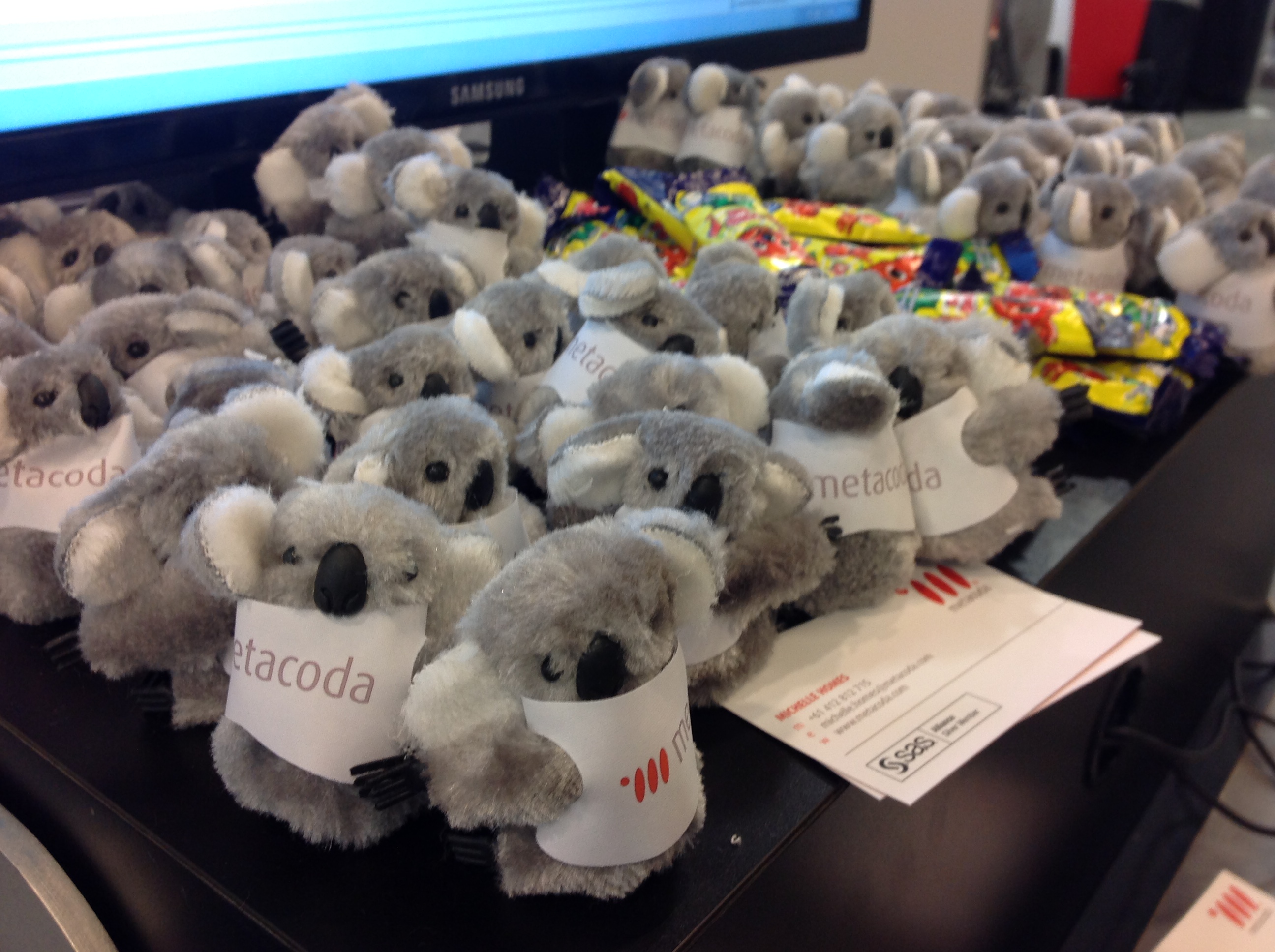 Hello friends!
It's the Metacoda koalas again wanting to say a little "hooroo" to farewell 2016 and thank you for your support.
What a busy year we've had meeting incredible SAS users all over the world! Perhaps you saw us at a conference or event? Or even adopted one of our many furry siblings along the way?
When we sent out our latest Metacoda blog post, we were thrilled to read the reflective responses from friends about our Metacoda koala social images this year.
This got us thinking about the many Metacoda koala photos that have been tweeted or sent to us during the year, and we simply couldn't resist sharing a few of them with you (see below). You'll find koalas hard at work, koalas ready to party, koalas in gum trees, and even koalas helping with hair styling! What are your favourites from 2016? Let us know in the comments, send us an email at , or share your own favourite photos; we'd love to hear from you!
If you'd like to join in the fun in 2017, make sure you pick up your own Metacoda koala when you see us at a SAS event… maybe April at SAS Global Forum in Florida?
In the meantime, have a cuddly festive season with your family and friends and thank you for hanging out with us in 2016!
Cheers,
Metacoda Koalas



P.S. You can follow our adventures on our very own YouTube playlist and the Metacoda Koala Facebook album.
P.P.S. Hopefully we'll see you next year in Orlando, Florida at SAS Global Forum 2017!
P.P.P.S We certainly wish our real live koala friends could multiple as quickly as we do! If you'd like to join us in helping them along the way, please support #SaveTheKoala and the Australian Koala Foundation. A great way to get started is to sign up to their newsletter.
---
Some social Metacoda Koalas
Metacoda koalas hang out with the natives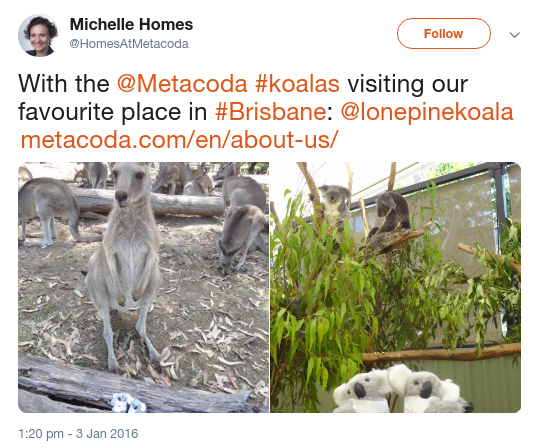 With knitted friend Nickoala…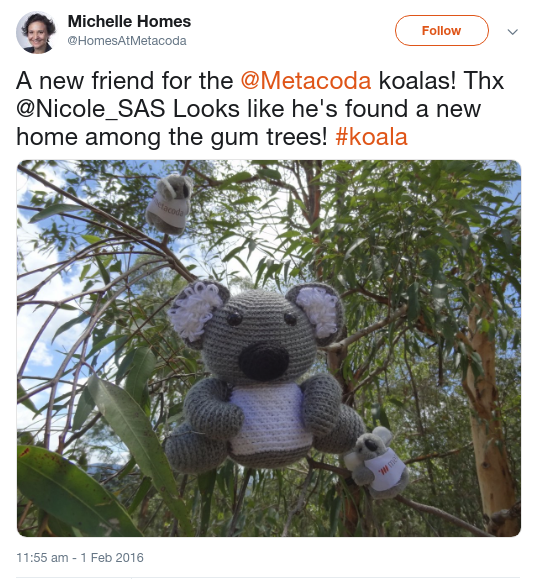 Metacoda koalas watch Brian Bowman code for CAS in SAS Viya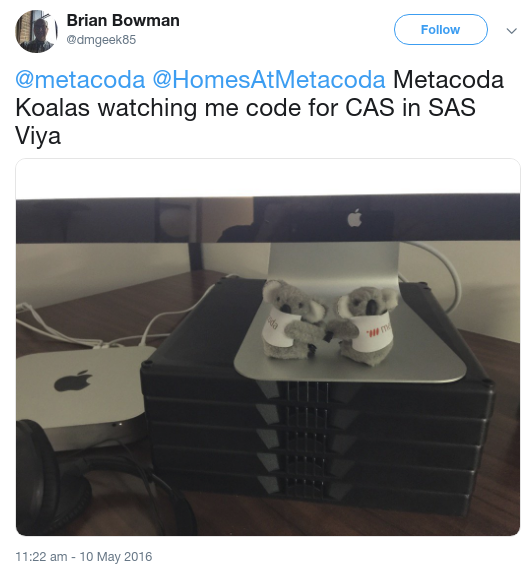 Metacoda koala with SAS Certified bling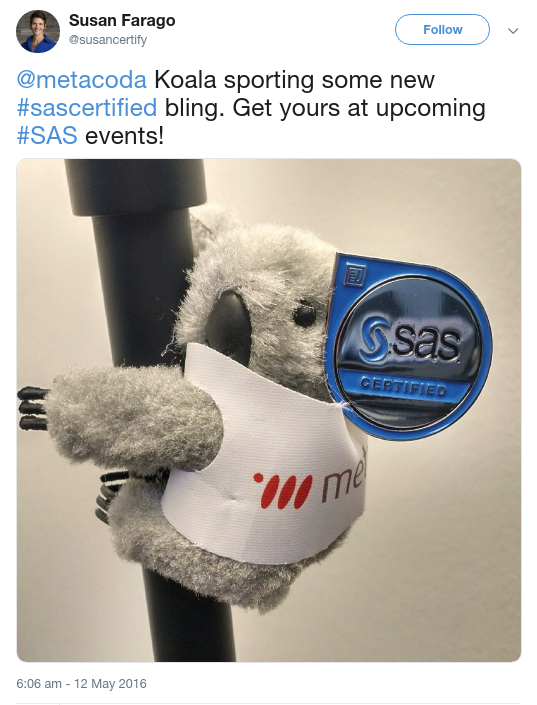 Peter Timusk's koala at OASUS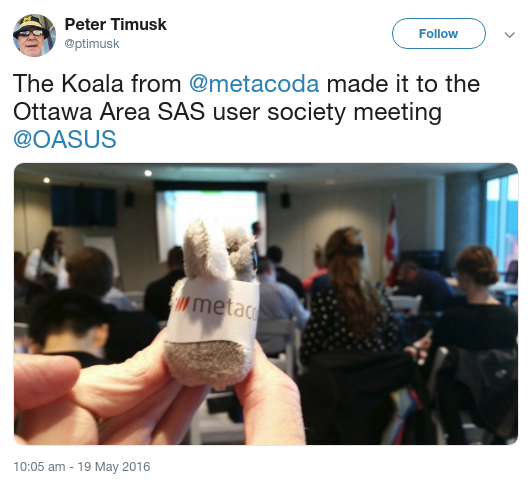 Marcia Walker and #KoalaMcKoala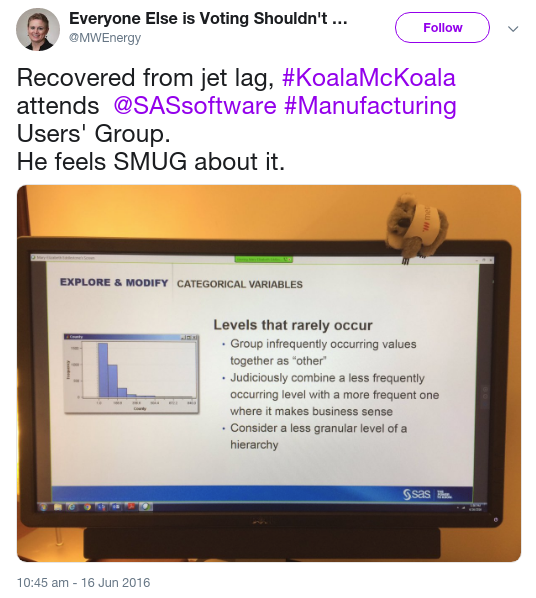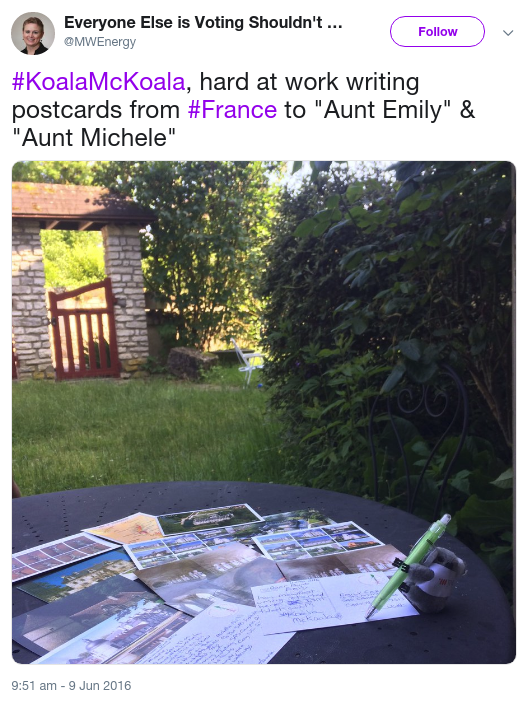 Marcia Walker's call out for koala care: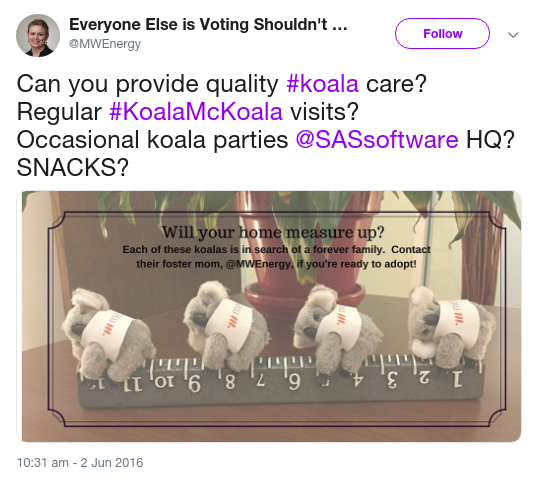 Michele Null takes up Marcia's offer and becomes an Aunt and #KarlaKoala nestles into her new home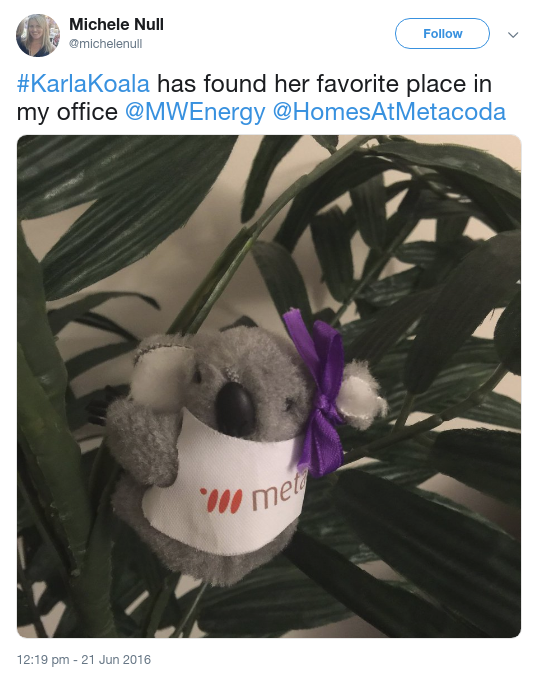 #KirbyKoala – #KoalaMcKoala's cousin: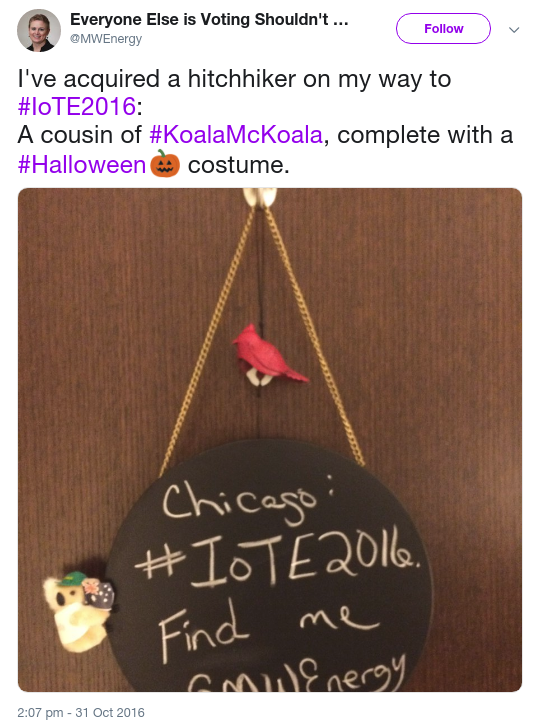 In the WUSS mobile app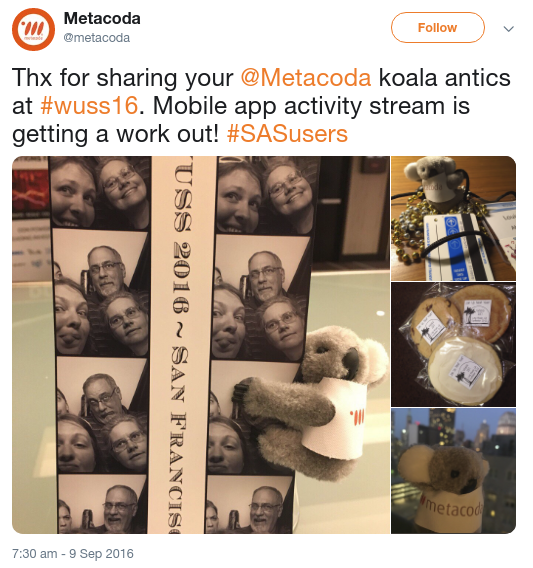 Stephanie Delaporte's koala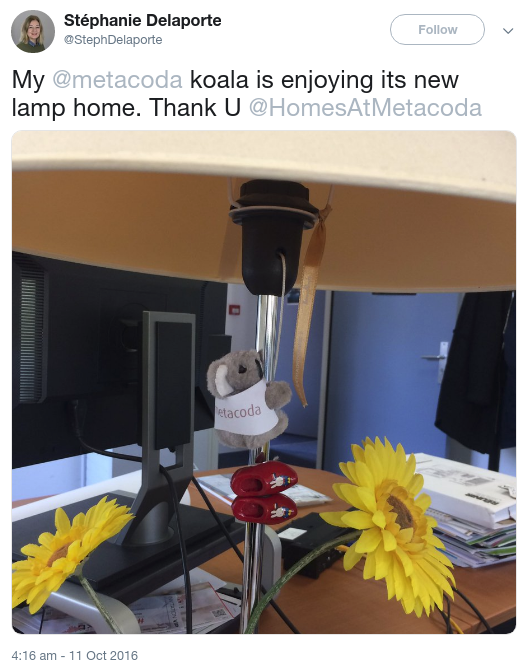 Deanna Schreiber-Gregory alerts MWSUG attendees the Metacoda koalas are on the loose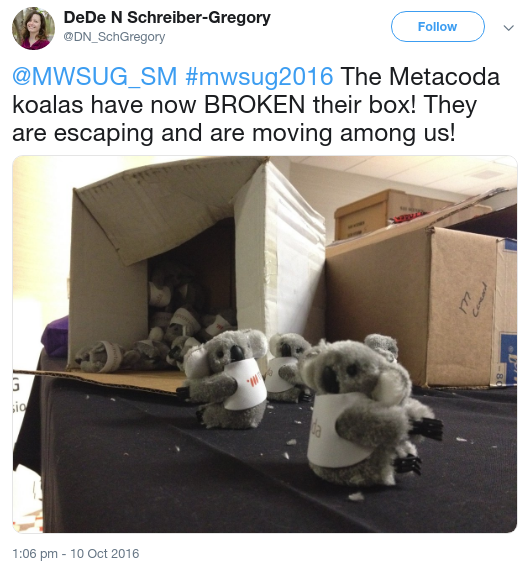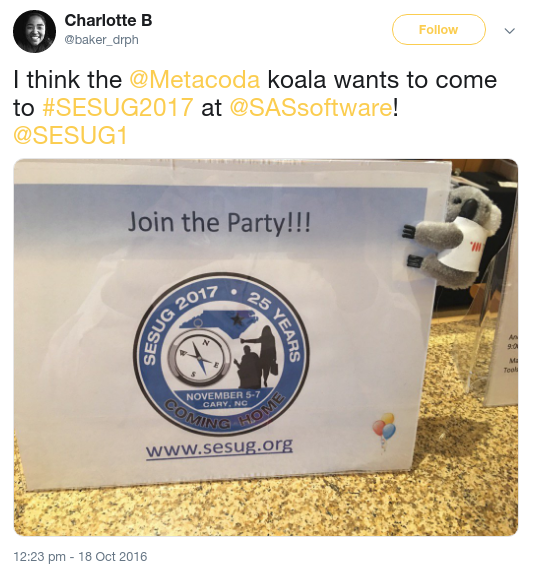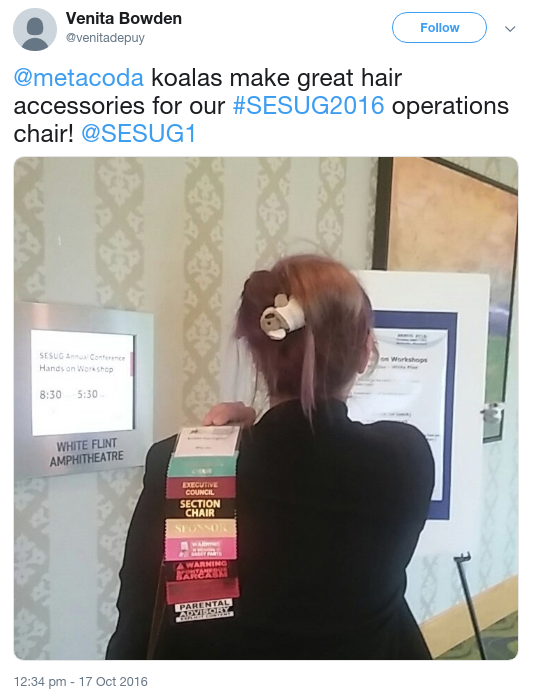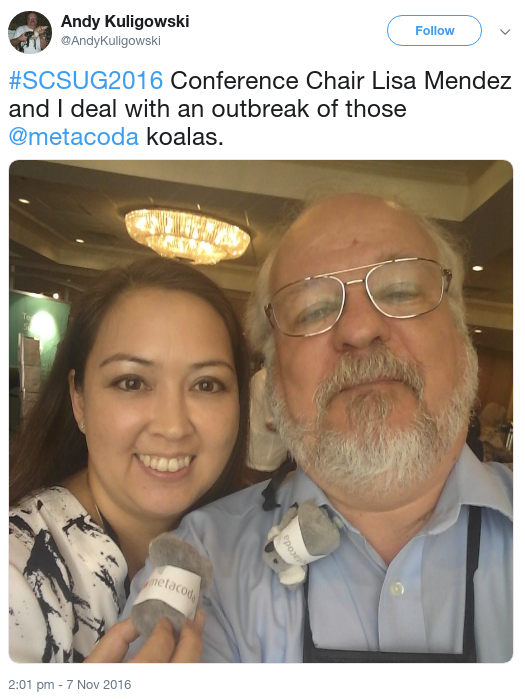 ---
Metacoda Koala social images


SAS Global Forum, Las Vegas (19-21 April) – on our way!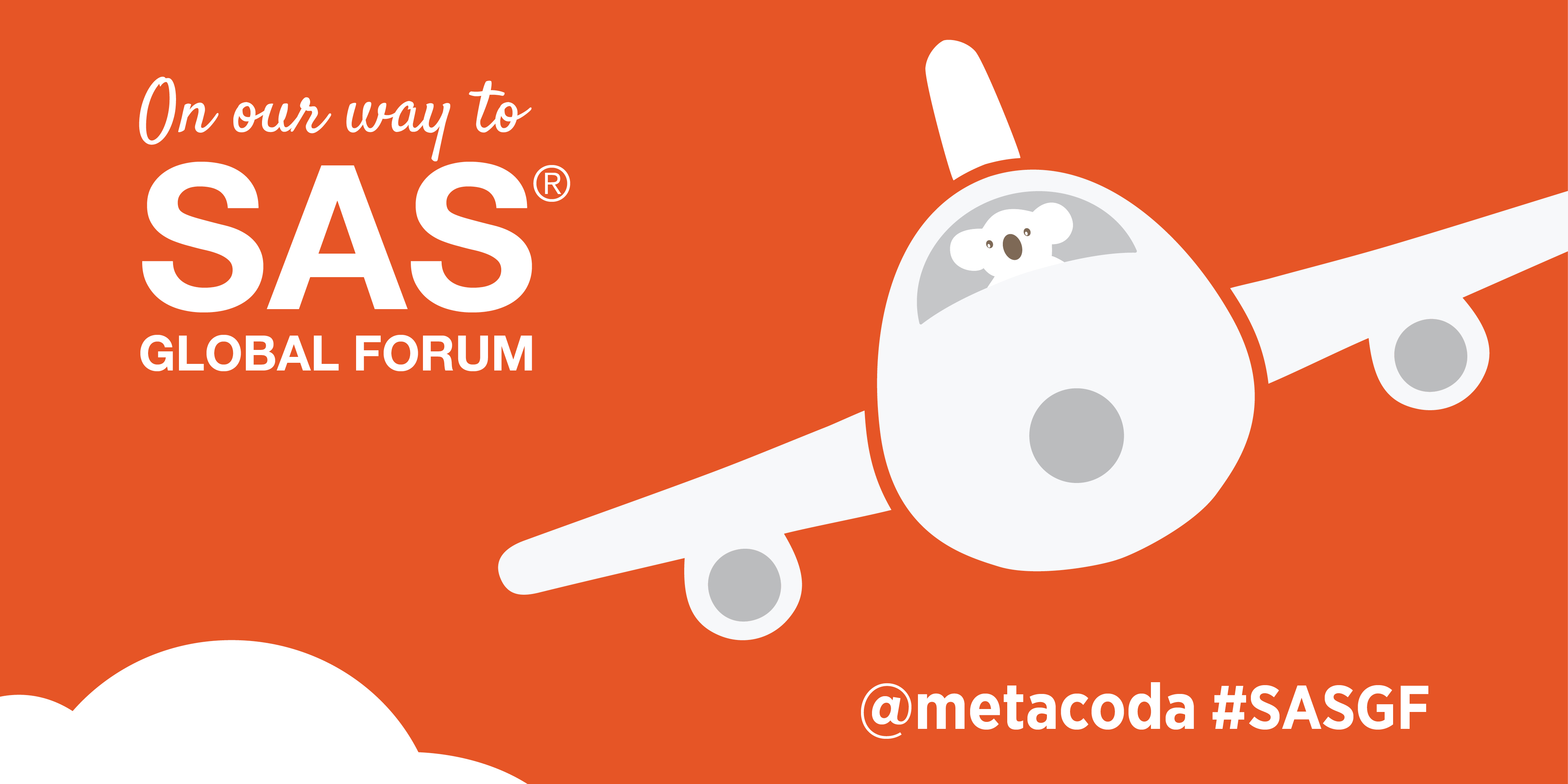 SAS Global Forum, Las Vegas (19-21 April)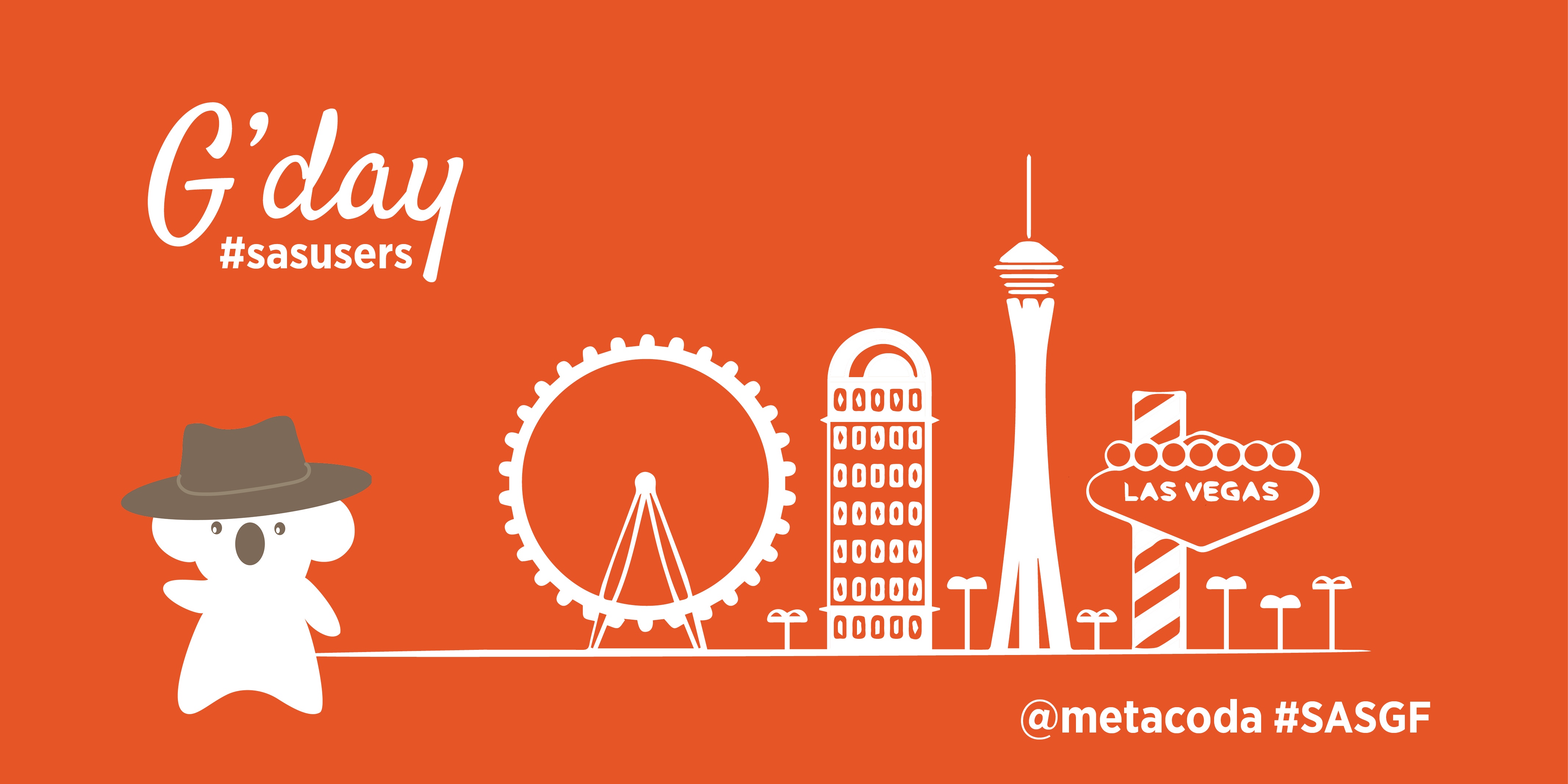 SAS Forum Deutschland (28 April)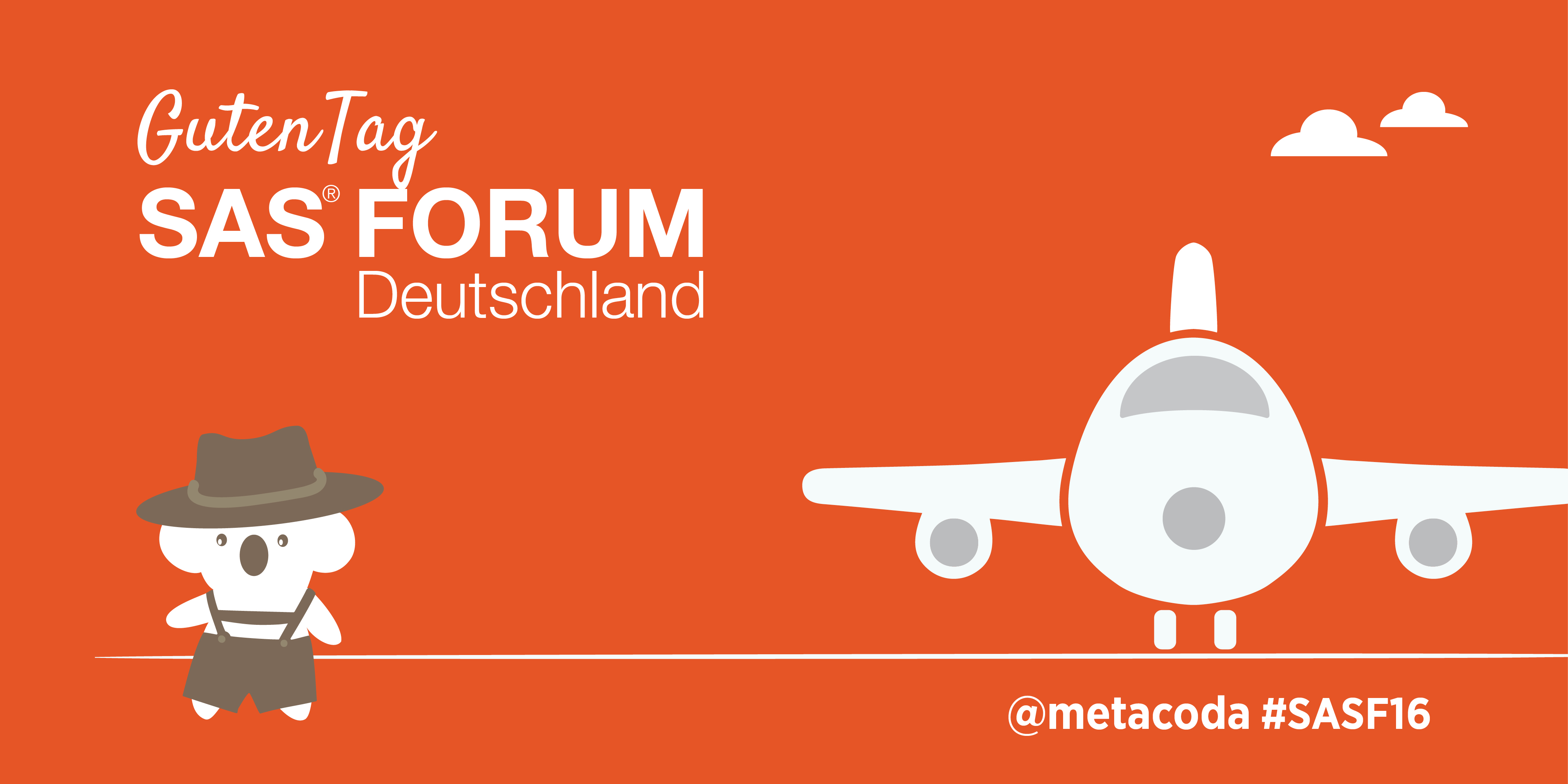 SAS Forum Switzerland (1 June)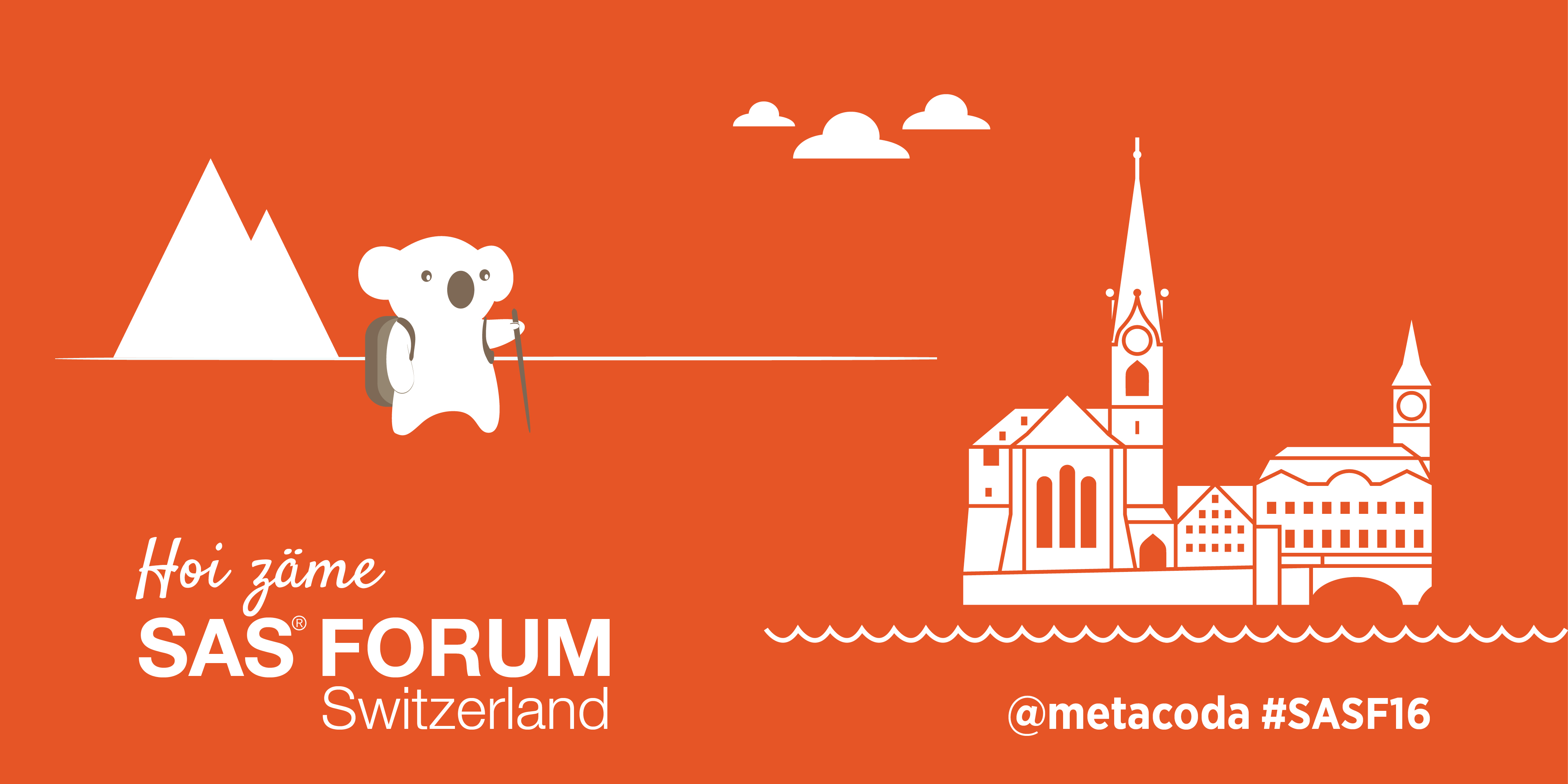 Metacoda 6.0 launch (August)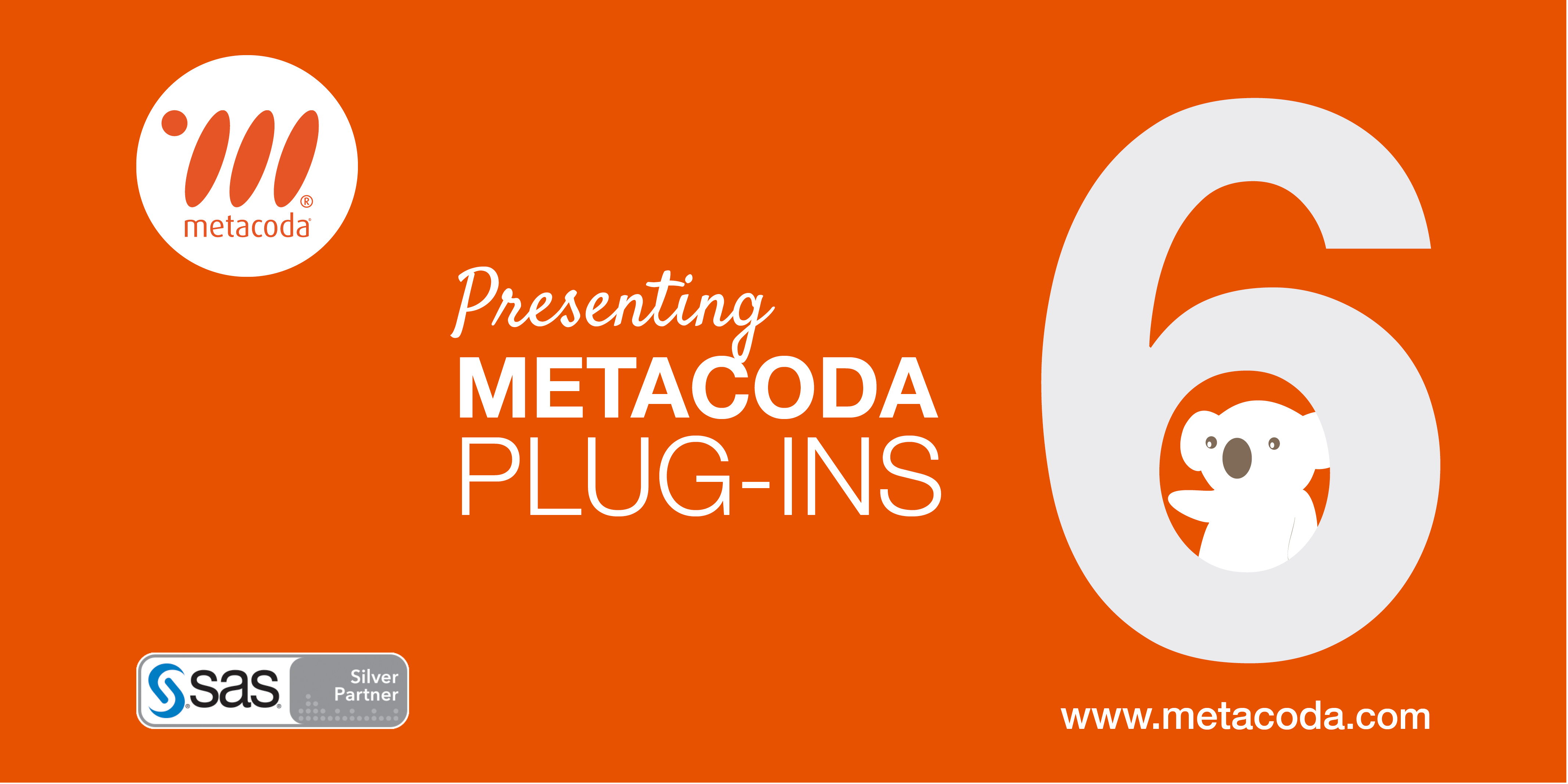 WUSS, San Francisco (7-9 September)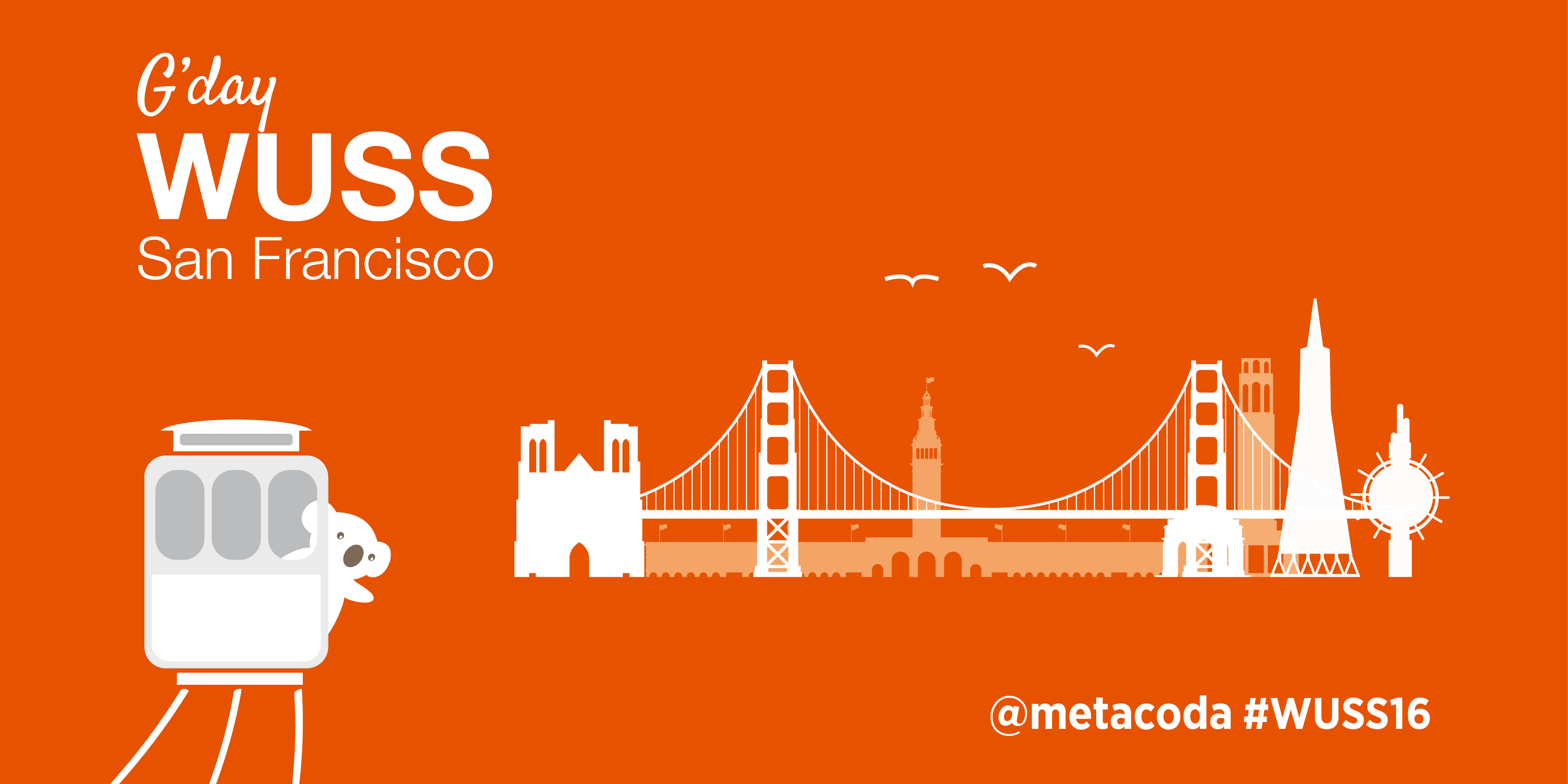 Message from the Metacoda Koalas (14 September)



SAS Forum UK (26-28 September)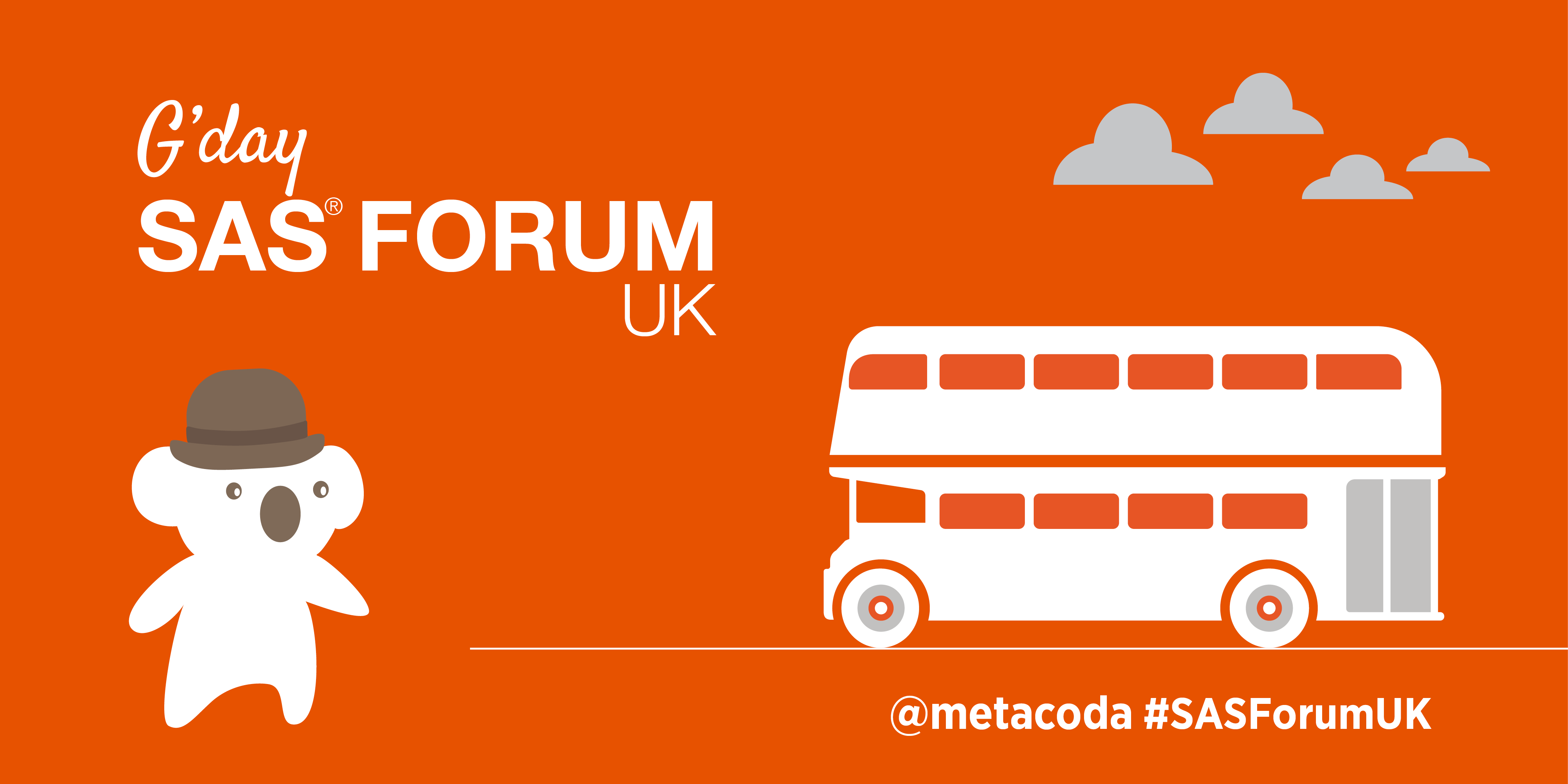 SAS Forum Nederland (4 October)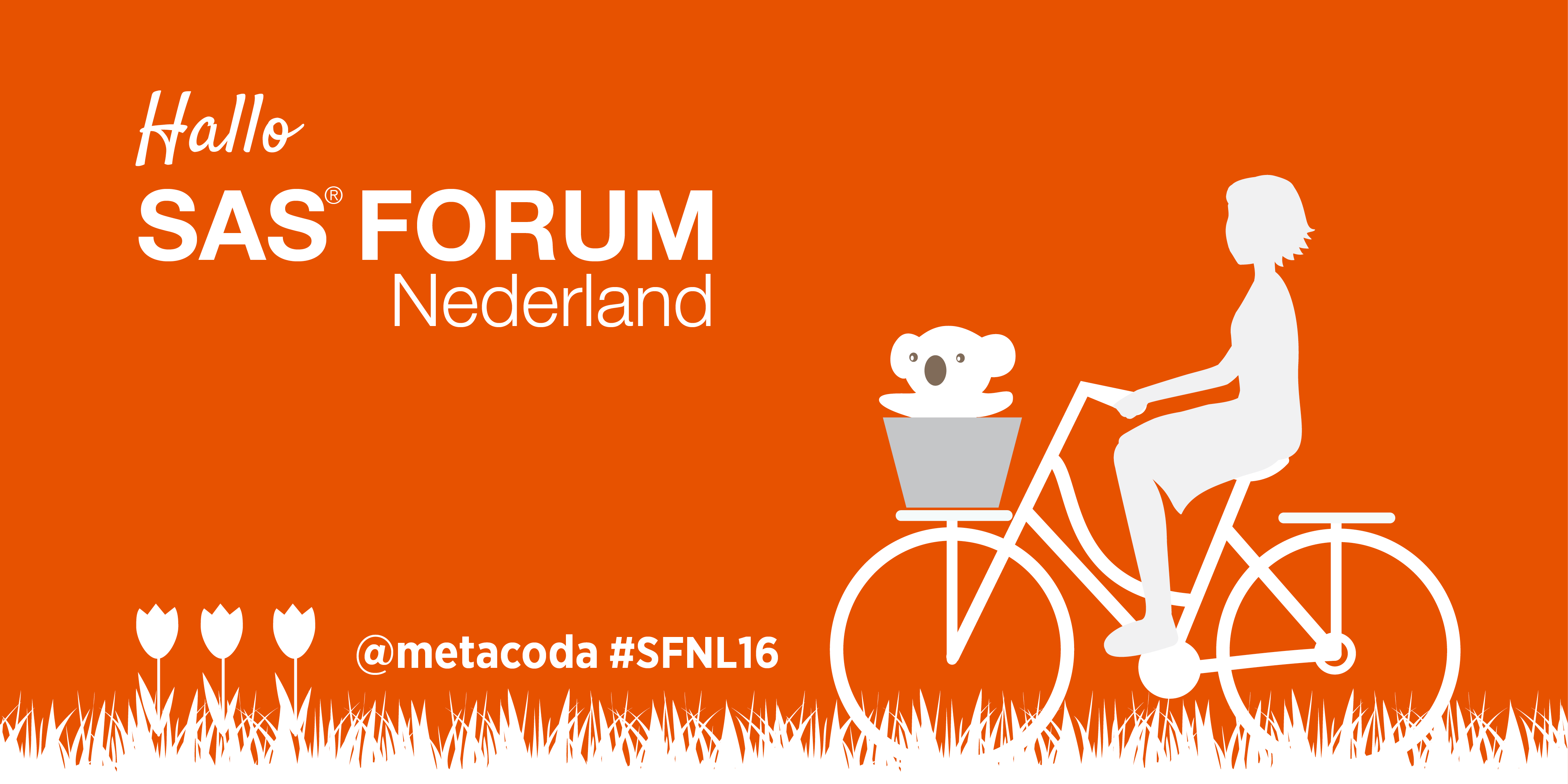 Knowit seminar, Copenhagen (6 October)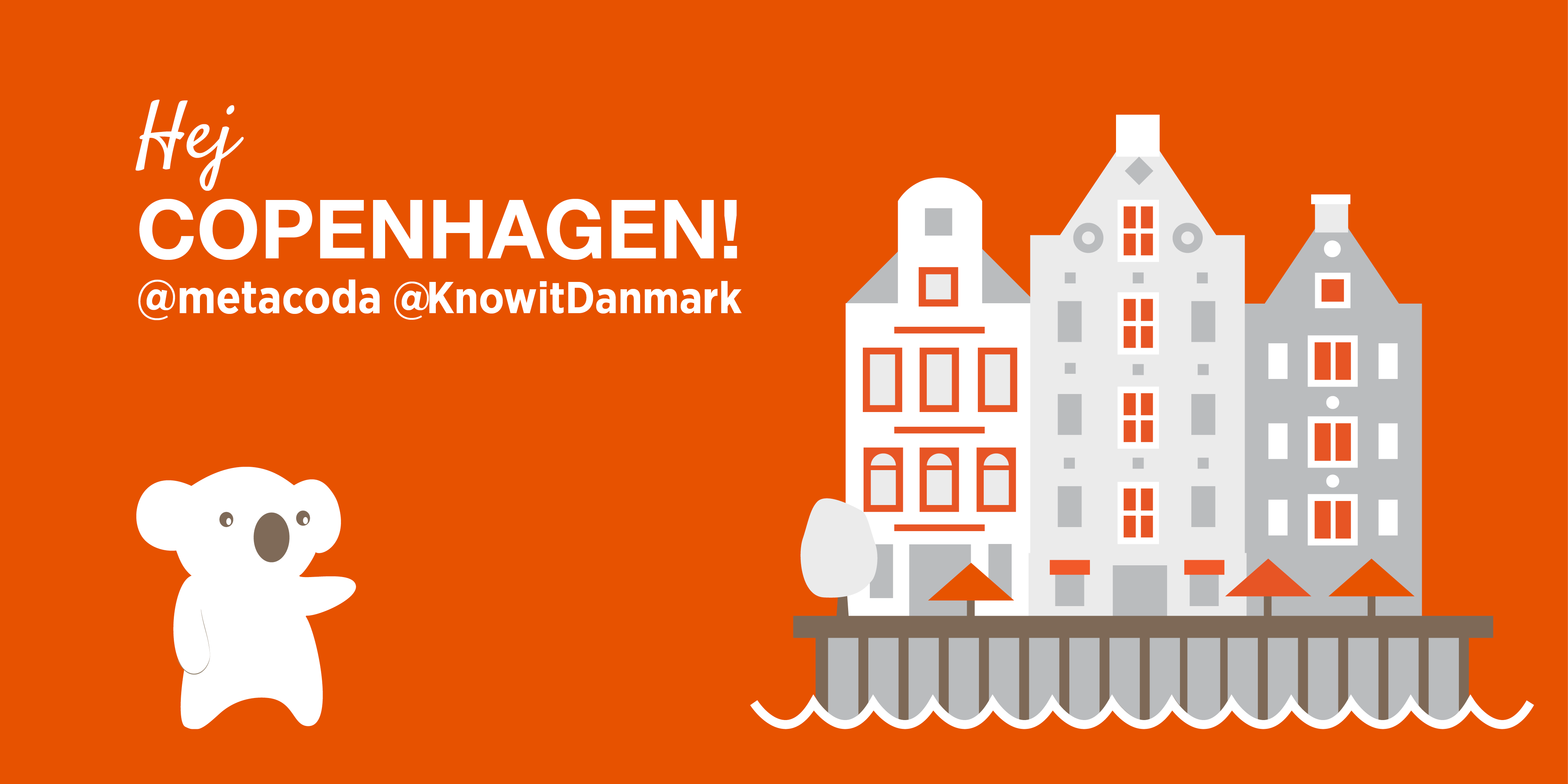 MWSUG, Cincinnati (9-11 October)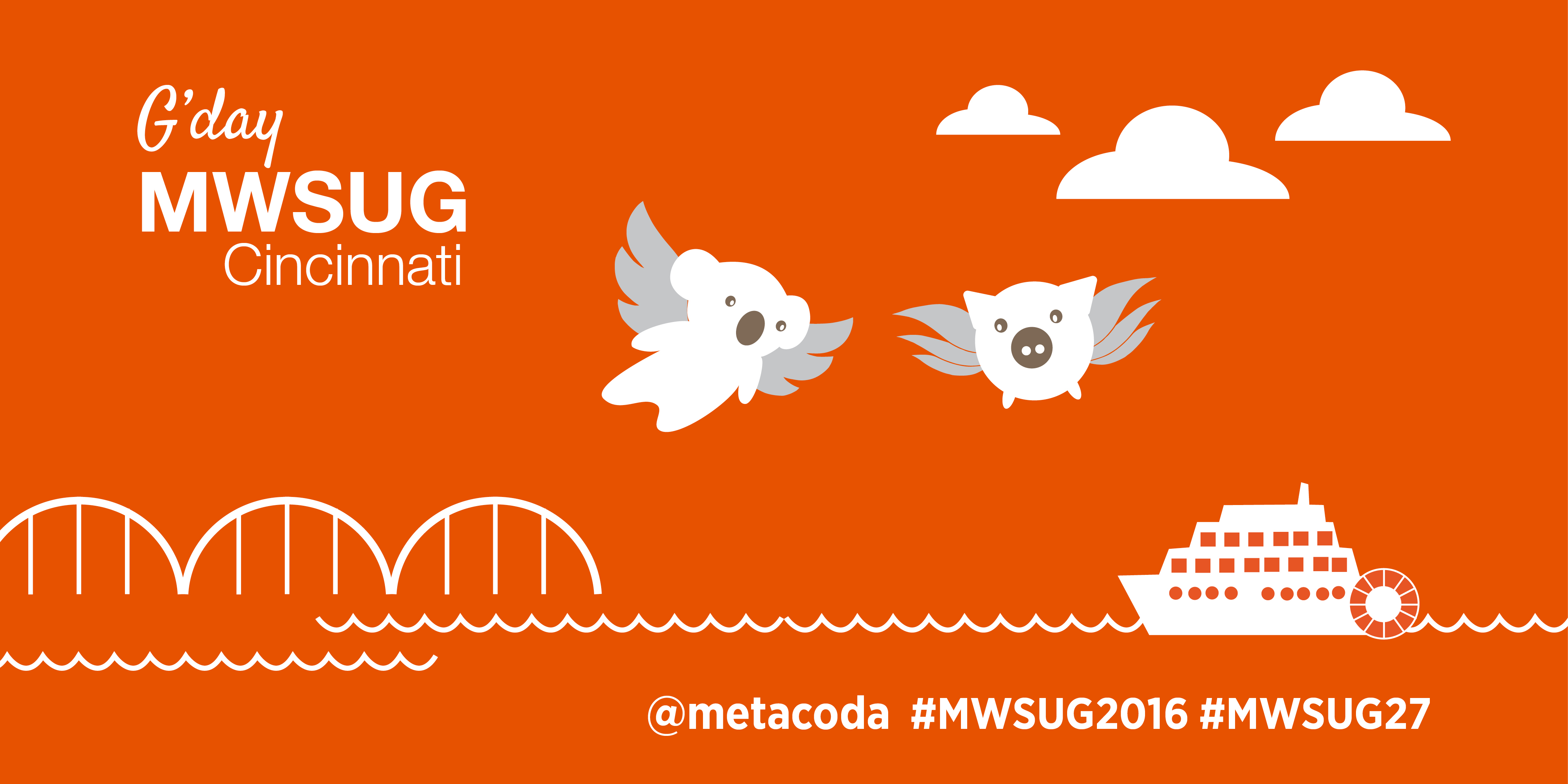 SAS Forum France (10 October)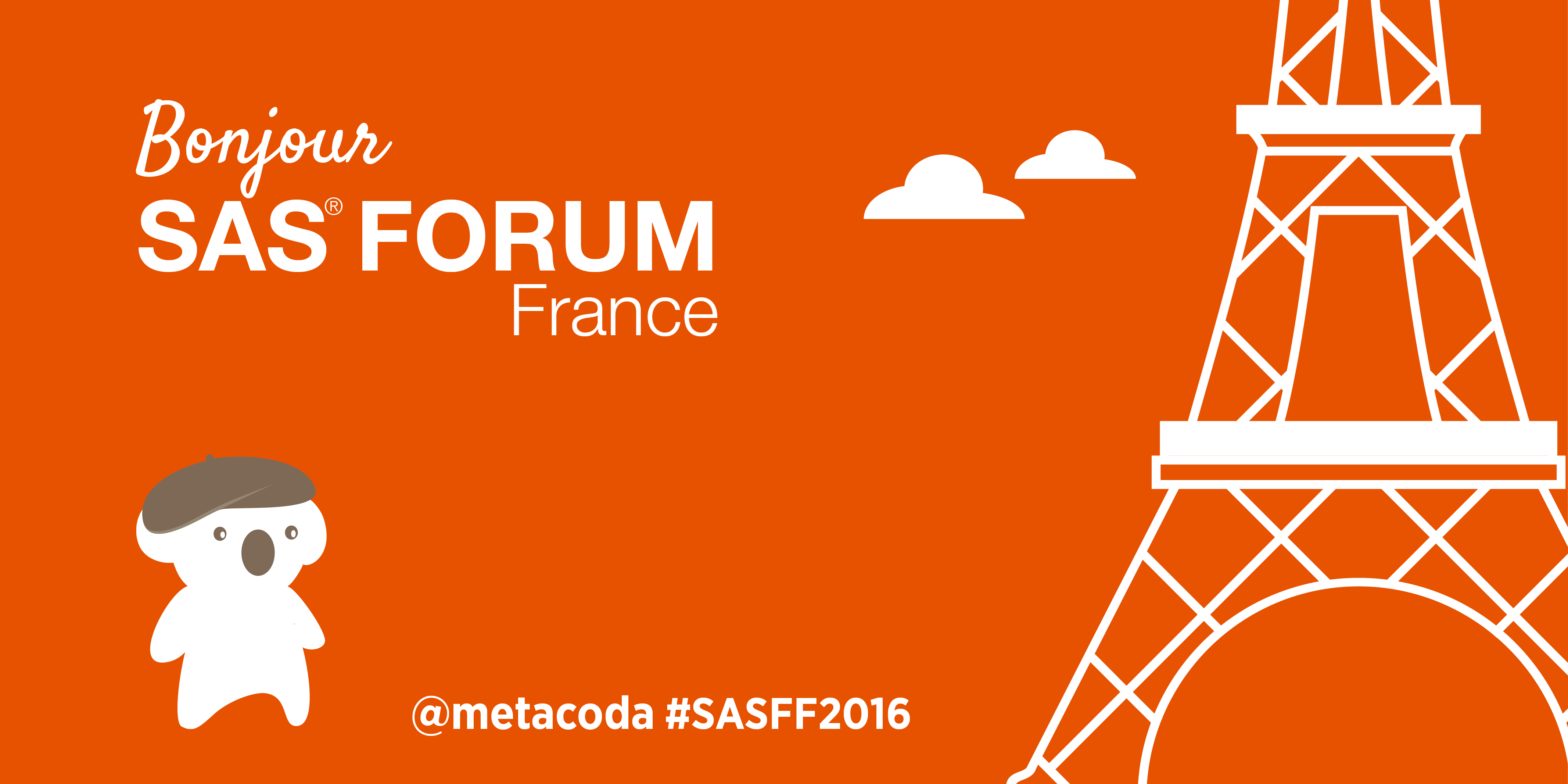 SAS Forum BeLux (13 October)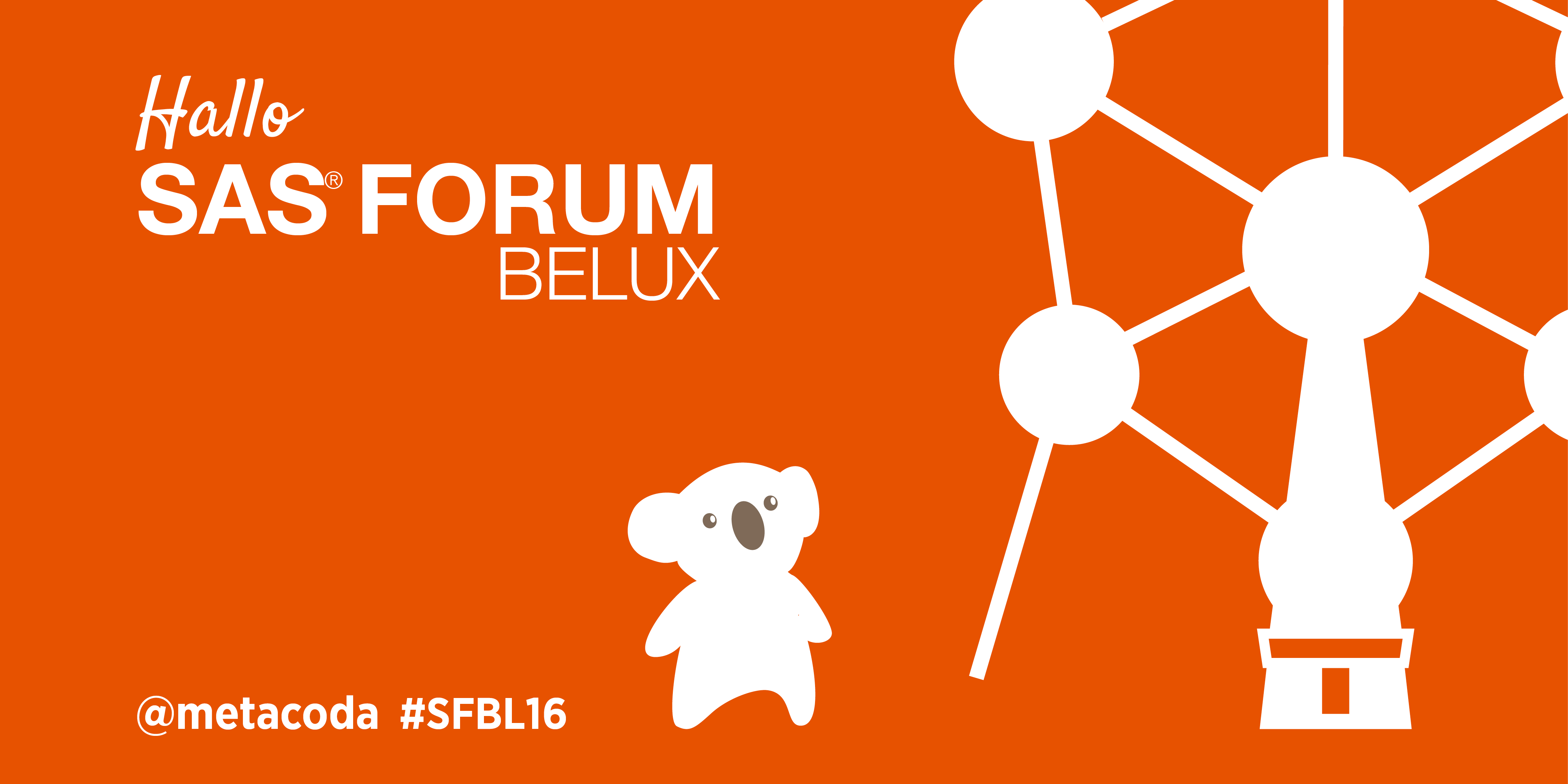 SESUG, Bethesda (16-18 October)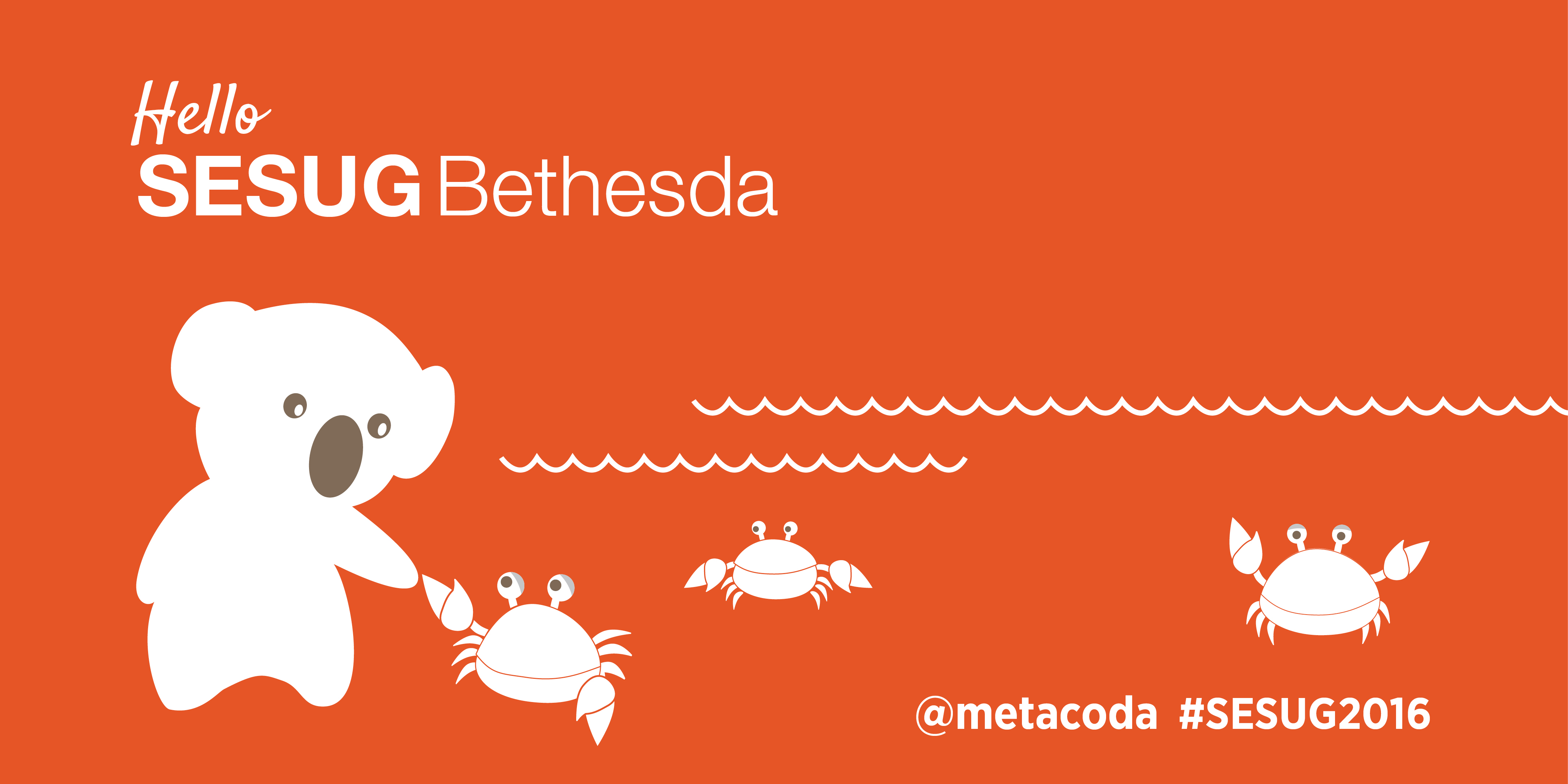 SCSUG, San Antonio (6-9 November)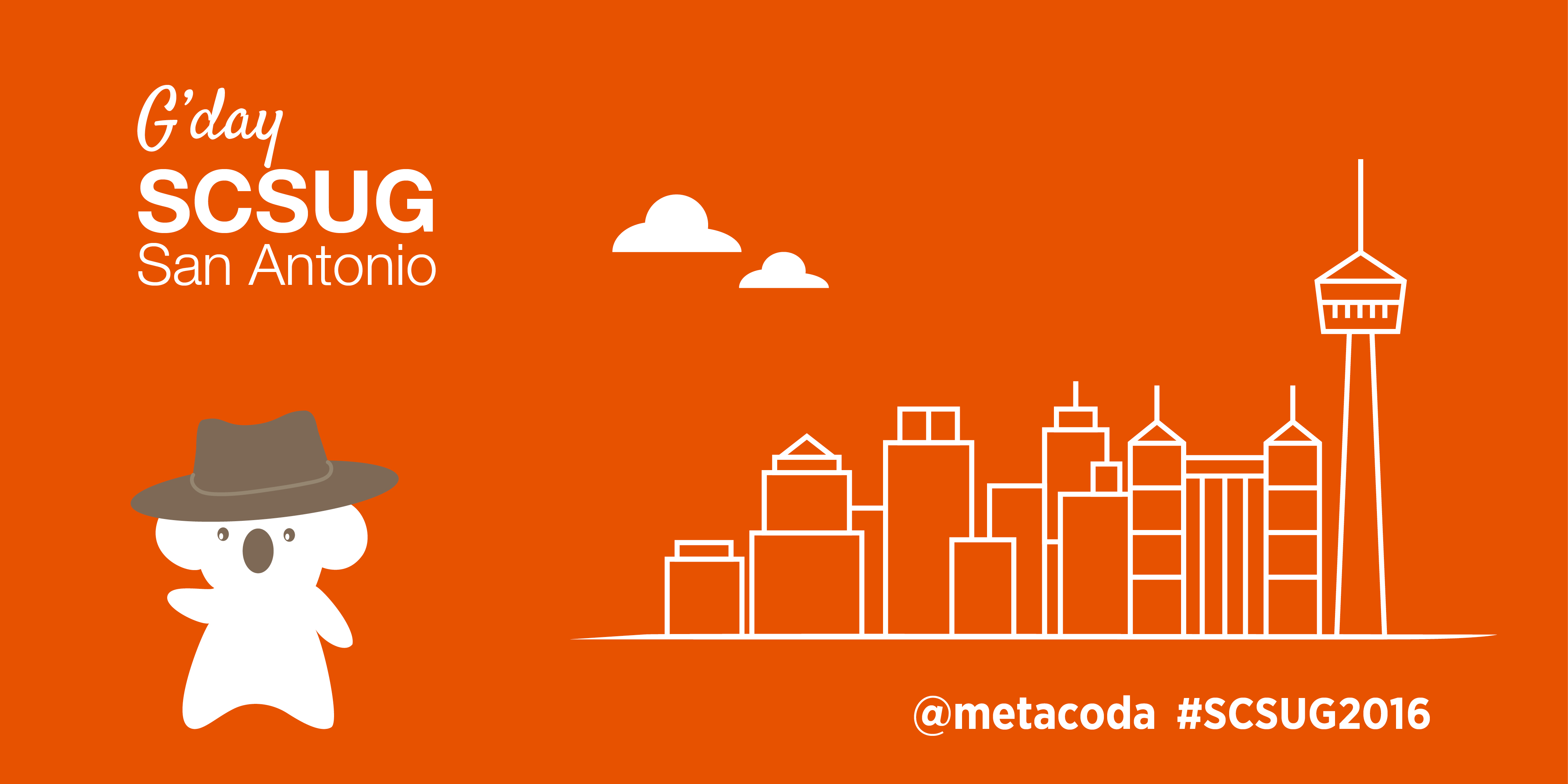 Christmas – hanging out