Have you heard of the SAS® Security Model Design Eight Golden Rules? If not, we first recommend reading the SAS Global Enablement and Learning (GEL) Five papers on Recommended SAS 9.4 Security Model Design (part 1 & part 2) These papers, provided by David Stern, are an excellent resource for SAS customers and partners to use when designing security for their SAS platform implementations.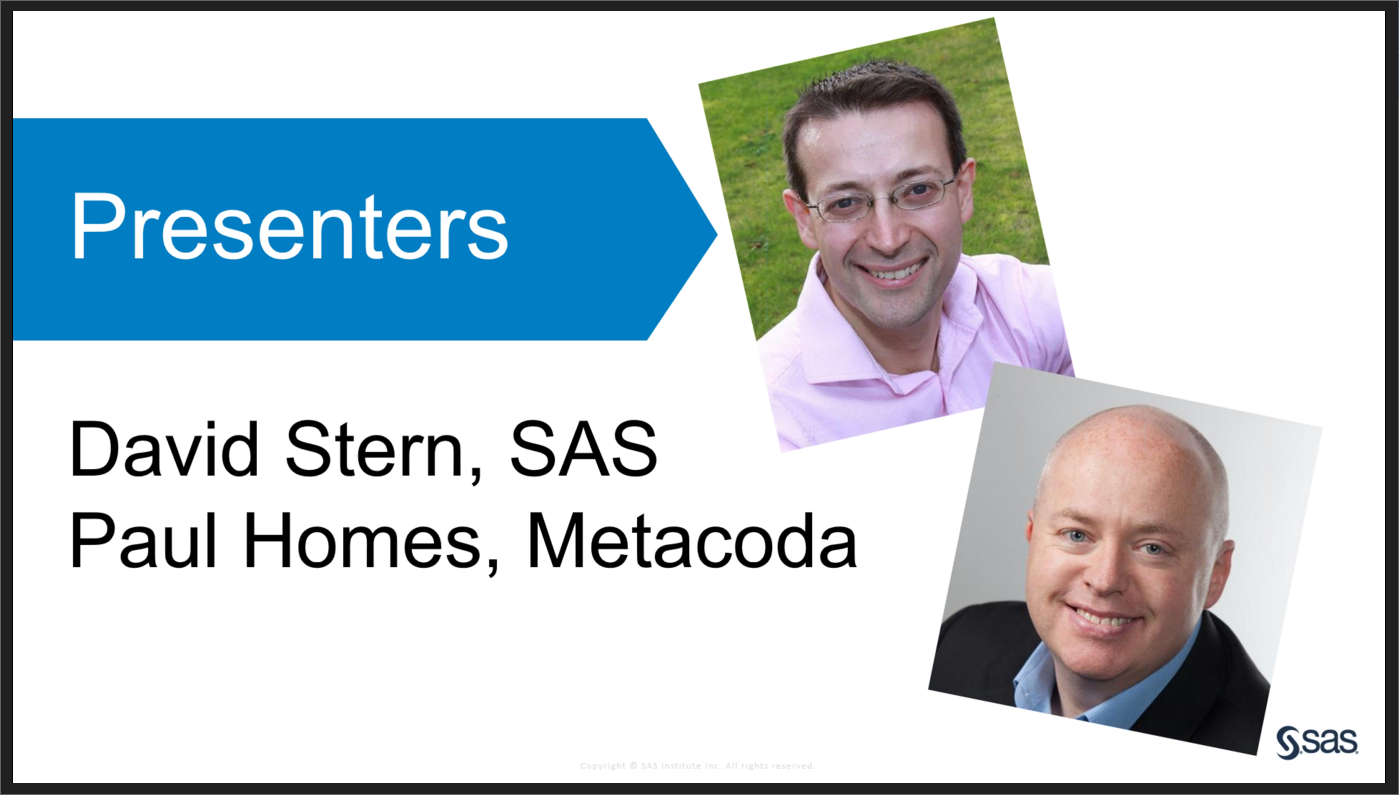 On Monday 9th October, David Stern from the SAS GEL team presented with Paul Homes from Metacoda at a SAS UK Customer Loyalty webinar on SAS® Security Model Design Golden Rules, Validation, and Monitoring with Metacoda. The webinar recording is well worth watching to get an understanding of SAS security best practices and how Metacoda helps to ensure your SAS platform remains secure! The webinar recording, Q&A and slides are available at http://bit.ly/SASUKMetacodaWebinar
We'd like to encourage you to consider using a third party tool to help you analyze, inspect and test the structure of the security model design in your SAS 9 deployment. The best known of these is the set of security plug-ins from Metacoda. David Stern, SAS Global Enablement and Learning team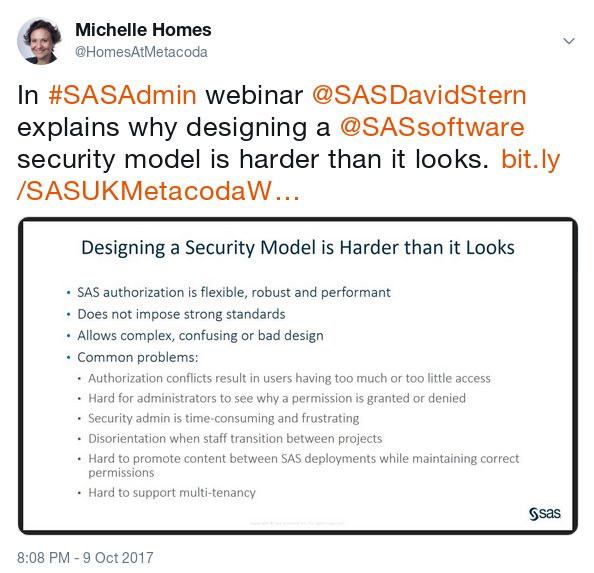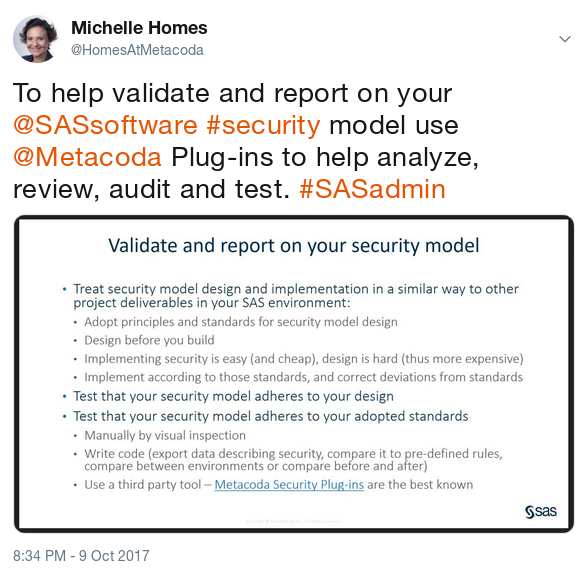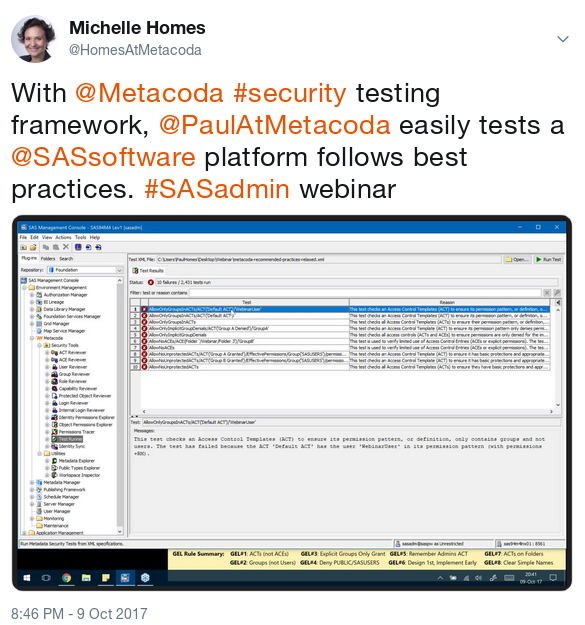 If you'd like to find out more about the Metacoda Security Testing Framework and perhaps try it out in your own environment, then leave a comment below, send us a message, or register for a 30 day free evaluation to try out the software in your own environment.