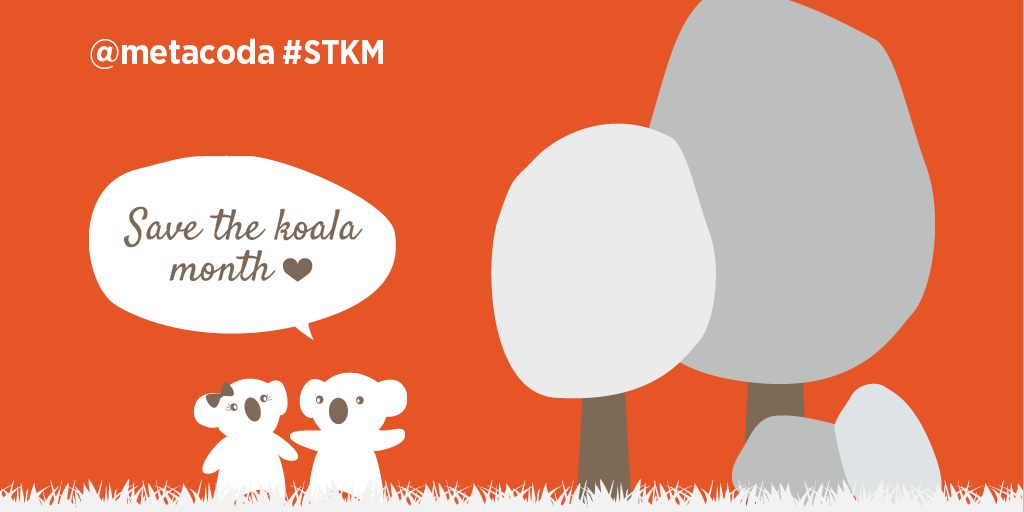 Metacoda celebrated its 10th birthday this month! It's an exciting milestone and we'd like to extend a great big thanks to you for being part of our Metacoda community along the way.
We started off the year talking about journeys and, in particular, how we can help with your SAS security journey. We were wondering how it's going?
In a recent blog post we highlighted how SAS Communities are aWEsome. We'd love to hear your experiences – please post a comment in the blog or chat to us in person at an upcoming SAS event.
Hope to see you in person or online soon!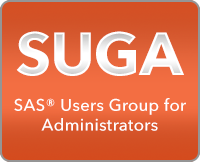 Webinar: SAS® Security Design and Best Practices
Did you catch the SUGA: SAS security design and best practices webinar on Tuesday 12th September?
If not, you can go to SUGA to get the webinar recording, Q&A and slides. Angie Hedberg (SAS Technical Consulting Manager) and Michelle Homes (Metacoda) covered key design best practices for securing SAS 9.4 metadata and the file system, and how Metacoda can help to secure your SAS environment.
Save The Koala Month
It's Save the Koala Month (#STKM) and the theme is "Love is in the Air". So as supporters of the Australian Koala Foundation, we want to do our bit to spread the Koala love far and wide! Join in the #STKM2017 celebration and find out how you can help save the koala.

GDPR Privacy/Security by design and default – Metacoda can help!
The data security section of the GDPR requires privacy/security by design and by default, to ensure data is secured from the inception of the application or system. At Metacoda, our Metadata Security Testing Framework can help to ensure your SAS 9 platform is:
conforming to well-known SAS security best practices
regularly tested
always business compliant in terms of security
Read more about how we can help with your GDPR security governance in our latest GDPR blog post and let us know if you have any questions.
Upcoming SAS US Regional User Groups
We're proud to sponsor the upcoming SAS US Regional User Group conferences. Come along and collect a Metacoda koala at:
Our Metacoda koalas always look forward to finding new homes with SAS users and, of course, we'll be there interacting virtually through the conference apps and on Twitter – so be sure to say g'day! Check out the WUSS, MWSUG, SCSUG, SESUG Facebook album of photos collated on social media. Thanks for sharing!
See you in Canada!
We're excited to have been invited to present at a few SAS Canadian user group meetings in November. We're really looking forward to meeting, collaborating, and sharing with the community!
Please let us know if you'll be at the following events and be sure to register:
Webinar: SAS® Security Model Design Golden Rules, Validation, and Monitoring
Register now for this SAS Customer Loyalty UK webinar on 9th October 11-12pm BST. It will look at designing and implementing a SAS® security model, and what resources are available including the 8 golden rules of security model design. Once a security model implementation is in place, you'll want to establish security integrity and management. There will also be a demonstration on how Metacoda software can help ensure your SAS environment remains secure with validation and active and regular monitoring. Join David Stern (SAS Global Enablement and Learning) and Paul Homes (Metacoda) to learn the best practice way. Participate in the quizzes to help tailor the demonstration to your interests.
Get Metacoda utilities on GitHub
To help the Metacoda community we've created two Metacoda repositories on GitHub.
Metacoda Identity Sync Utilities. This repository contains extra samples and SAS macros that may be of benefit when migrating to the Metacoda Identity Sync Plug-in, including examples of some of the more advanced features.
Maps for reading Metacoda Plug-ins Metadata Security Test XML exports using the SAS XML Libname Engine. For custom processing or reporting on data available via Metacoda Security Plug-ins and exported in Metadata Security Test XML format.
Try Metacoda products for free
Want to manage, review, troubleshoot, document, test and audit your SAS platform installations with confidence? Read how Metacoda products are helping SAS customers to keep their SAS platforms secure. Better still, see for yourself by registering for a 30-day free Metacoda Security Plug-ins evaluation license.
---
As one of our customers recently shared "Using Metacoda Security Plug-ins gives us confidence that the enterprise data warehouse is secured to the standards set and expected, and enables us to quickly and easily audit our security at any time. Once you've used Metacoda Plug-ins you will never go back; it's a must-have for every SAS administrator!" We think so too!
What's your SAS security like? Let us know if we can help and please consider helping the koalas too.
P.S. The benefits of participating in SAS Communities…