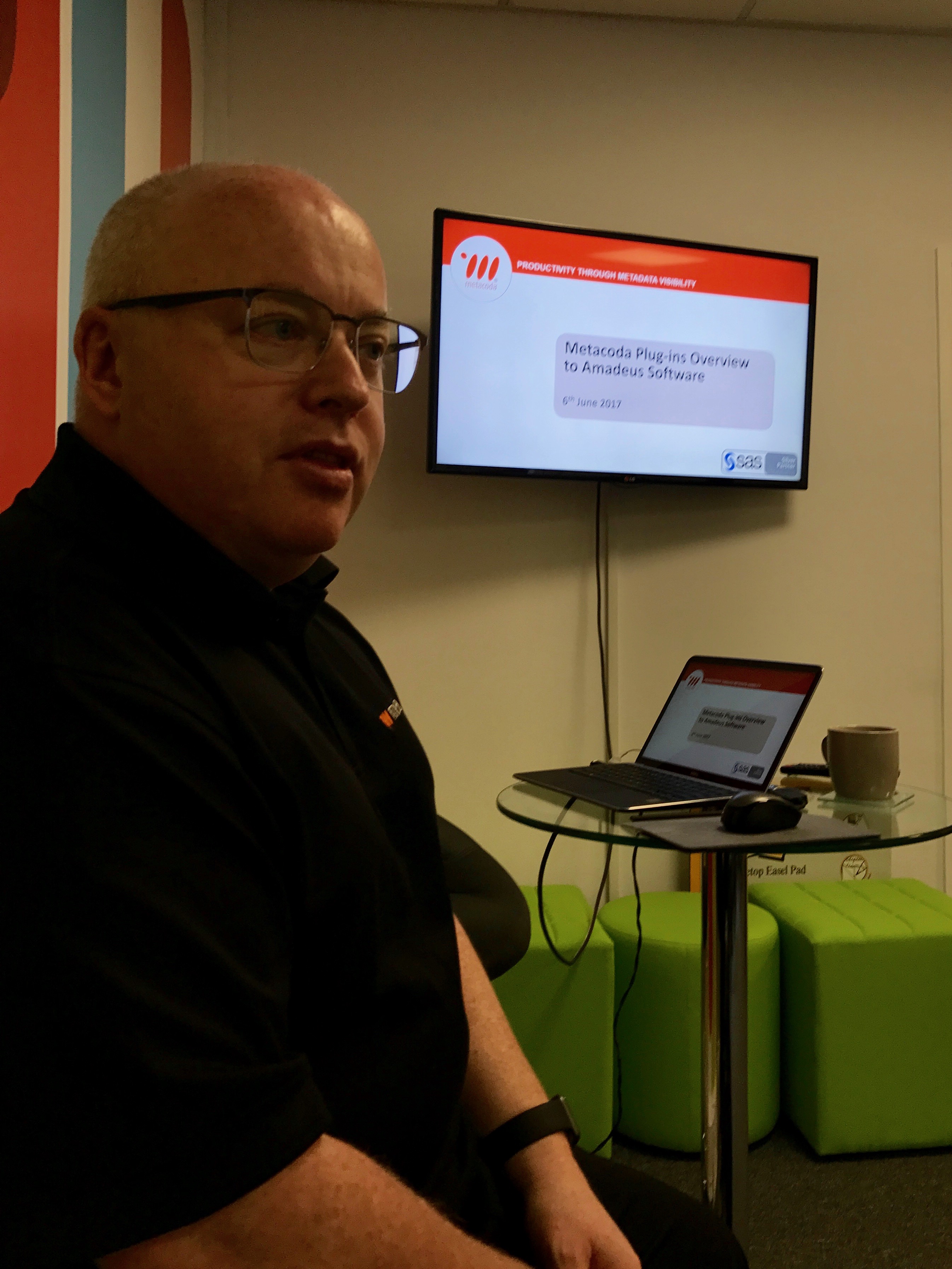 One of the ways we support our Metacoda partners is with face-to-face knowledge transfer sessions, where we provide comprehensive updates about our products.
While in the UK in June, we were fortunate to be able to schedule one of these sessions with Amadeus Software. As a Metacoda partner since 2011, Amadeus recommends our products whenever a customer can benefit from automated security integration and auditability. Amadeus say their customers are most often introduced to Metacoda as part of their SAS platform delivery service. Amadeus delivers SAS security with auditable access to data and SAS functionality, and integrated user and group security with Active Directory or LDAP.
Through our partnership we've been able to help customers with a range of complex environments – including a hybrid of three Active Directory domains – and have enhanced Metacoda software to benefit other customers in addressing these real-world challenges.
Highlights from our knowledge sharing session…
Our presentation to Amadeus covered Metacoda Security Plug-ins, including our latest, the Permissions Tracer Plug-in. Time-poor SAS administrators love the Permissions Tracer because it means Read more