Are you a SAS user in Auckland? Have you registered for the free SAS Users of New Zealand (SUNZ) Auckland event on the 19th August in Spark City? We hope that's yes. If not, there's still some time to register!
Show us what's possible
With a jam-packed, data science delight agenda, and a "Show us what's possible" theme, we're looking forward to learning how SAS users are solving their business problems and sharing tips & tricks. Michelle Homes from Metacoda will be presenting "Platform Admin Quintet: 5 Time Saving Tips" – a presentation for SAS administrators and business users. Other topics covered in the agenda are: Agile, Advanced and Visual Analytics, and a closing keynote on "The Contemporary Analytical Ecosystem" from SAS R&D data scientist, Patrick Hall.
Have a coffee and chat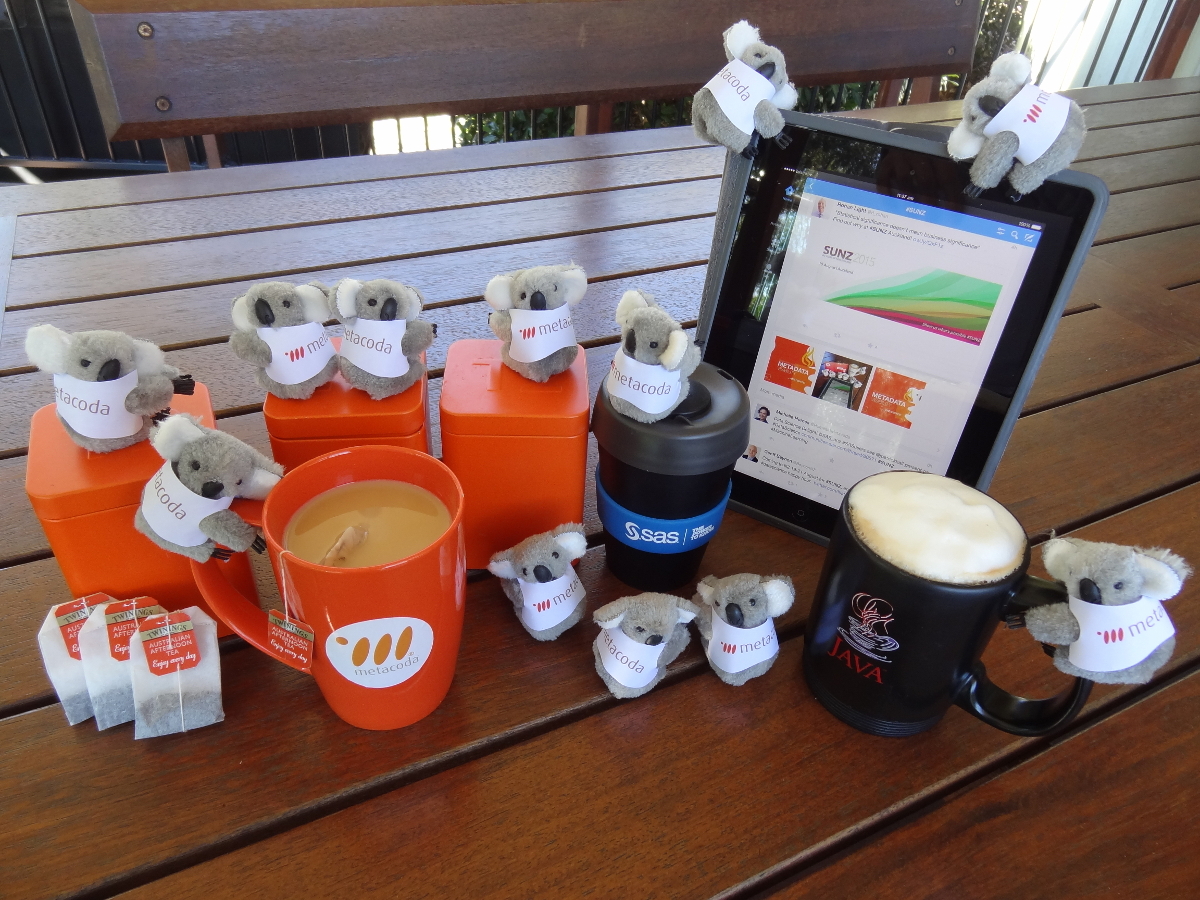 As Scott Wotring mentioned, SUNZ Auckland is an inaugural event, with SUNZ traditionally being in Wellington. Metacoda is also looking forward to being a sponsor of SUNZ again. Earlier this year at SUNZ Wellington, we were the Social Media Sponsor and we're proud to be the SUNZ Auckland Coffee Cart Sponsor next week.
We're looking forward to seeing how the SUNZ community is using SAS software, presenting, sharing tips, learning from others and having a coffee! Join us and Florent, the barista, from Coffee Chic at the coffee cart for a coffee, chat and to collect a Metacoda koala during the breaks.
Join SANZOC
And if you're unable to physically be at SUNZ Auckland, please join the 2 year old, SAS Australia New Zealand Online Community (SANZOC), a dedicated online community for SAS users in the Australia New Zealand region.
Participate in the Twitter chatter
Let us know if you'll be there in the comments below or on Twitter (@Metacoda). Be sure to use the #SUNZ hashtag.


See you there or online!