Note from Metacoda: This is a blog post by Anindra Iswara, a graduate from University of Queensland currently undertaking a Master in Computer Science. Anindra was employed by Metacoda as part of the SAS® Work Placement Program over the summer break (December 2013 – February 2014) and this is her post on her internship with us.

Now over to Anindra …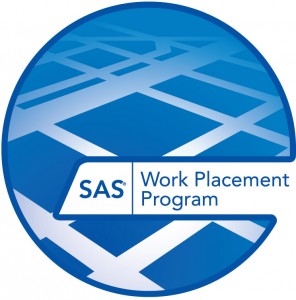 My interest for data driven decision making, made me want to gain experience using data analytical tools over the summer. I wanted to learn the practical ways of transforming data into something valuable. This resulted in me applying for a position as part of the SAS Work Placement Program. SAS Institute Australia's Academic team assessed my application and matched my skills with the skills requested by host employers. I was put in contact with Metacoda and was accepted as a graduate. Metacoda, a software company specializing in the development of add-ons to SAS software, liked my desire to learn and wanted me to create lots of metadata for their SAS environments with the projects they had planned.
The program Metacoda put together was challenging yet rewarding. My task was to create many different types of metadata objects using SAS Software products. I had the opportunity to experience various business analytic roles, starting from exploring hundreds of open data, cleaning, preparing, reconciling, and analysing the data. Metacoda explained the typical positions in an organisation (from data administrator, modeler, to business analyst), the SAS Software products typically used by those roles and how the roles support each other to produce the end result.
I found my internship very flexible in terms of the amount of work and also adjusting the tasks with my passion. Knowing that I have an interest in text analytics, Metacoda also supported my attendance at a 2 day Text Analytics using SAS Text Miner course at SAS Institute. I really enjoyed the course as it consolidated the theoretical knowledge I learned in the previous semester at university. Metacoda provided ongoing guidance and advice throughout the project, combining the tasks they wanted with my own interest to produce a successful outcome for us both.
At the beginning of the internship I had no knowledge of SAS. I wouldn't have thought that by the end of the program I would be able to use 4 different SAS Software products. The software I used throughout the summer was:
Not only did I gain exposure to the software packages, I also learned to collect, clean, and prepare the data necessary to produce reports and analysis. I also learned about the SAS architecture, security and how the underlying metadata that I was creating is connected and managed.
During my internship, I had 2 projects with crime and vaccination data. For both projects, I prepared the data using SAS Data Integration Studio and analysed it using SAS Enterprise Guide. I also had the opportunity to reproduce my analysis and reports from SAS Enterprise Guide using the latest release of SAS Visual Analytics. It was really great to have the opportunity to use a number of different software packages and learn about their similarities and differences. With Metacoda's guidance, I was able to evaluate the strength of each and determine situations where it is best to use each individual product.
I would highly recommend students apply for the SAS Work Placement Program. With the type of program I had, you get the opportunity to get real world exposure to the various SAS Software products and tasks. You get to learn how to use SAS Software with experienced mentors and also consolidate the areas of interest for when you graduate. It's a good way to learn, taking concepts learned at university and applying them to real world issues that help your host employer too.
I'd also like to take the opportunity to thank SAS Institute Australia for offering the SAS Work Placement Program and to my host employer, Metacoda. Their guidance over the summer made it possible for me to learn SAS Software and add business value to the company.