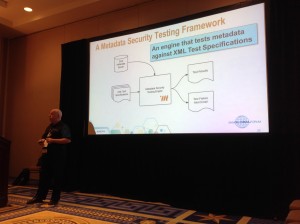 We're excited to let our customers and other SAS users know that Metacoda Plug-ins version 4.0 is now available! We demonstrated an early version at SAS Global Forum 2014 in March, and Paul Homes presented a paper highlighting the new automated SAS metadata testing framework. (You can read about the paper on his PlatformAdmin.com blog.)
We continue to support SAS Software versions as outlined below.
| Metacoda Plug-ins | SAS 9.4 | SAS 9.3 | SAS 9.2 | SAS 9.1.3 SP4 |
| --- | --- | --- | --- | --- |
| V4.0 R1 | | | | |
| V1.0 R4 | | | | |
The most notable changes in Metacoda Plug-ins version 4.0 include:
An optional SAS Metadata Security Testing Framework for the automated testing of metadata security implementations including:

The ability to export metadata security test specifications, as XML files, from an existing metadata server.
Test Runner: a new plug-in used to interactively run metadata security test specifications from XML files.
A batch interface for automated scheduled metadata security tests with HTML results and alert emails.

Public Types Explorer: a new and free plug-in that provides facilities for exploring SAS public type metadata such as the applicability of metadata permissions across the various metadata types. For more information see this PlatformAdmin.com blog post.
Batch HTML exports now supports email alerts for exceptions.
Enhancements to the exported HTML reports for all reviewers.
Our existing Metacoda customers will be provided new V4.0 licenses and can login to download the V4.0 R1 installation packages. This version continues to provide the free plug-ins: ACT Reviewer, Metadata Explorer and the Password Encoder.
If you're not yet a Metacoda customer and would like to find out more about Metacoda Plug-ins, please contact us. You can also request an evaluation to register for an account to download Metacoda Plug-ins and get access to the free plug-ins.
We're excited about this new release and how it can help an organization ensure their SAS metadata security implementation remains consistent to plan, maintaining access to business resources in a methodical, organized, partitioned, and protected manner.