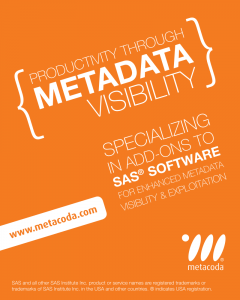 As SAS® Software enthusiasts and active members in our local SAS community here in Australia, we're also keen to support other SAS events around the world where we can. As such, we're proud to be a sponsor for two upcoming SAS US regional user groups:
Unfortunately we're unable to attend these events in person, but keep an eye out for our Metacoda Koalas who'll be looking for new homes. If any SESUGers and WUSSers want to send us any photos of the koalas in their new abodes, we'd love to add them to our Metacoda Koala Album.
We'd like to thank the committees for the opportunity to help support these events, and we hope the delegates enjoy learning and networking with other SAS users.