This is the rolling presentation we were playing at our Alliance Member stand in the demo hall at SAS Global Form 2013. It highlights our add-ons to SAS® Software, which include:
Metacoda Commutual: This is our web based application to help organizations search and collaborate on business and technical metadata within their SAS® platform installations. Some of the features include an activity stream, search, discussions, role-based access and metadata driven authentication and authorization; and
Metacoda Security Plug-ins: add-ons to the SAS Management Console which significantly improve the productivity of administrators when working with SAS metadata security implementations.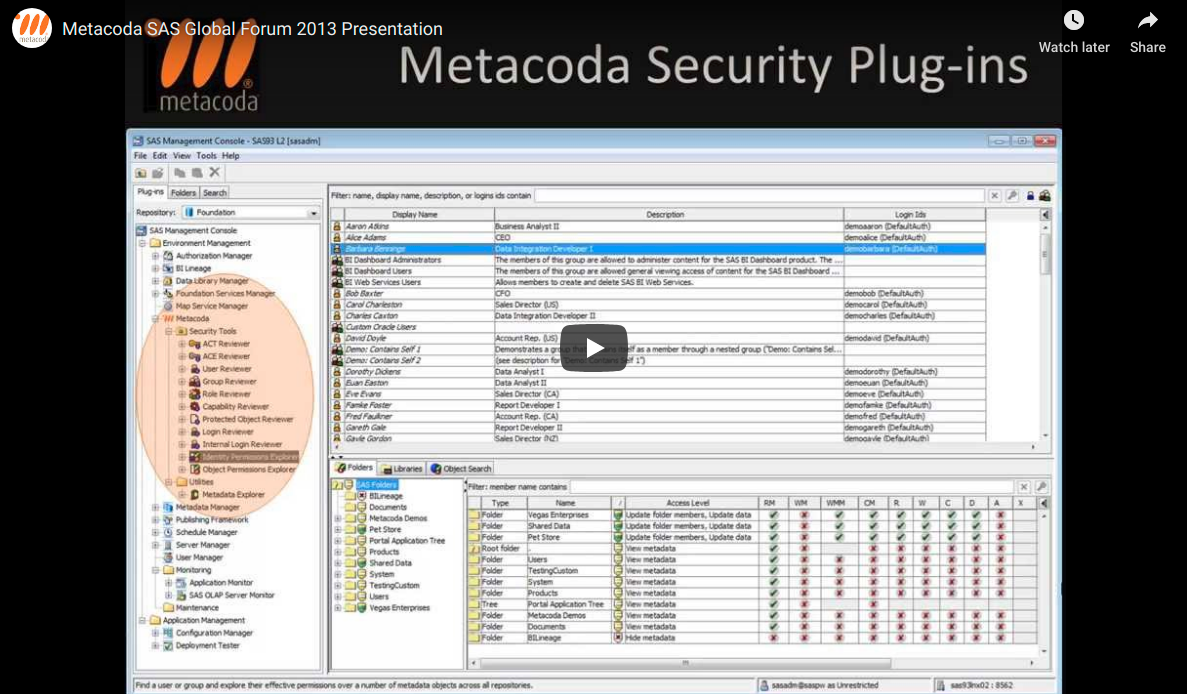 If you'd like to find out more, please contact us and/or review the information we have on our website, www.metacoda.com. You can also request a free 30 day evaluation of Metacoda Security Plug-ins.