A relaxing garden-inspired conference design, combined with Bonn's modern World Convention Centre, created a perfect setting for the SAS Forum Deutschland in April. Add in an impressive program, and it's no surprise that the forum attracted 1,100 in-person attendees and an additional 1,015 virtual visitors.

We were pleased to once again be a sponsor at SAS Forum Deutschland and, although the sessions were in German, Michelle was able to attend and share her perspectives using the conference app, Twitter and Instagram.




The SASF16 app – with its built-in activity stream linked to the presentations – made it extremely easy to rate, review, and post photos during the conference. It was also a great tool for participants to see snippets of parallel sessions and engage with fellow attendees. Michelle was one of the top 5 users, and was excited to win a fitness tracker, just for doing what she loves! Photos posted by Michelle have been included in the Metacoda SAS Forum Deutschland Facebook album, if you'd like to take a look (don't forget to tag yourself).

As always, a highlight for us was simply being part of the SAS community, meeting existing and potential customers, and receiving first-hand feedback about our products. Interestingly, quite a few people attending SAS forums are not yet SAS customers, but are there to find out more and determine if it is the platform for them. As SAS enthusiasts, we often find ourselves singing the praises of SAS, and enjoying the opportunity to share our experiences and promote resources such as SAS Technical Support, SAS Support Community which includes a Community deutschsprachiger SAS-Anwender und -Programmierer: CoDe SAS German, SAS blogs and SAS social channels.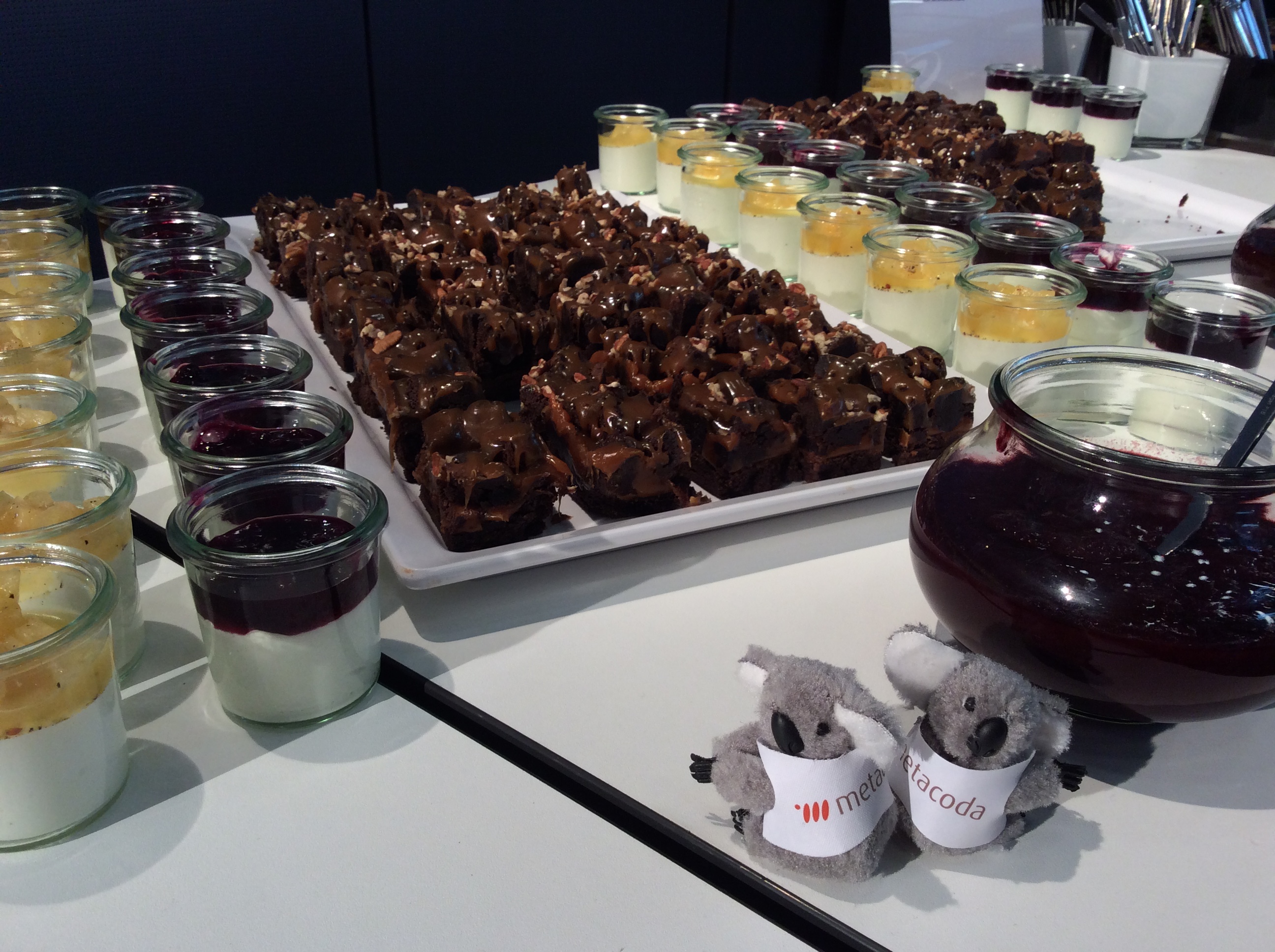 Over all, thank you to everyone for hosting such a welcoming and delicious (did you try the dessert brownies?!) SAS Forum Deutschland… until our next encounter 'Auf Wiedersehen'!
P.S. For more information about the forum, visit the "Rückblick" (Review) containing copies of the presentations, videos and photos.