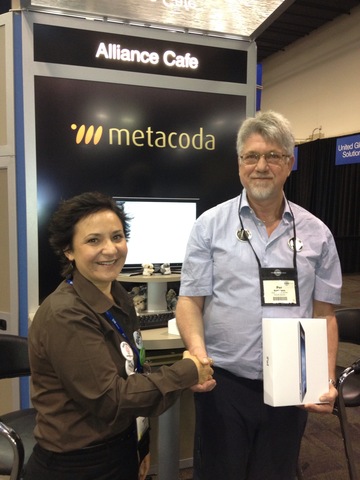 Metacoda enjoyed being a sponsor at the SAS® Global Forum 2012 (SASGF12) on the 22-25 April 2012 in Orlando, Florida.
We met many SAS users who dropped by our stand to get a demonstration of our Metacoda Security Plug-ins software, collect a Metacoda koala, and enter the draw to win a new iPad.
Angela Hall told us we had very cool swag and it seemed that others thought so too. We had a lot of interest at our stand and the lucky iPad winner was… Per Andersen from Denmark.
Thanks to everyone who visited us and suggested others visit us too. It was great to meet you all. Hope to see you again next year at SASGF13 in San Francisco.