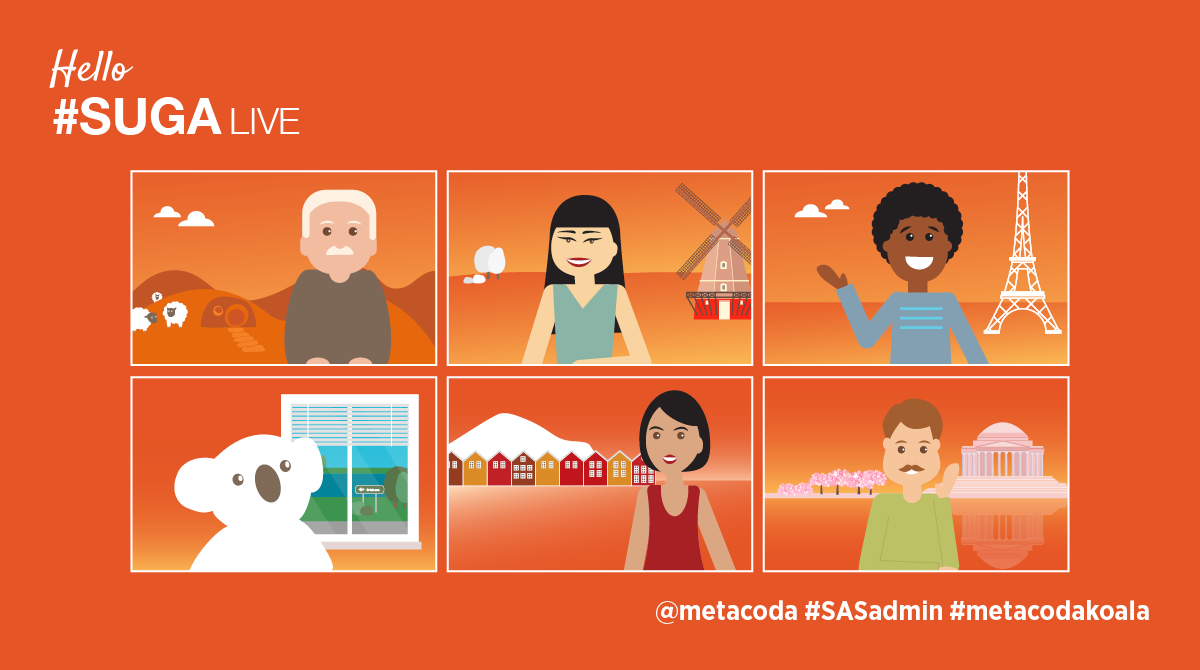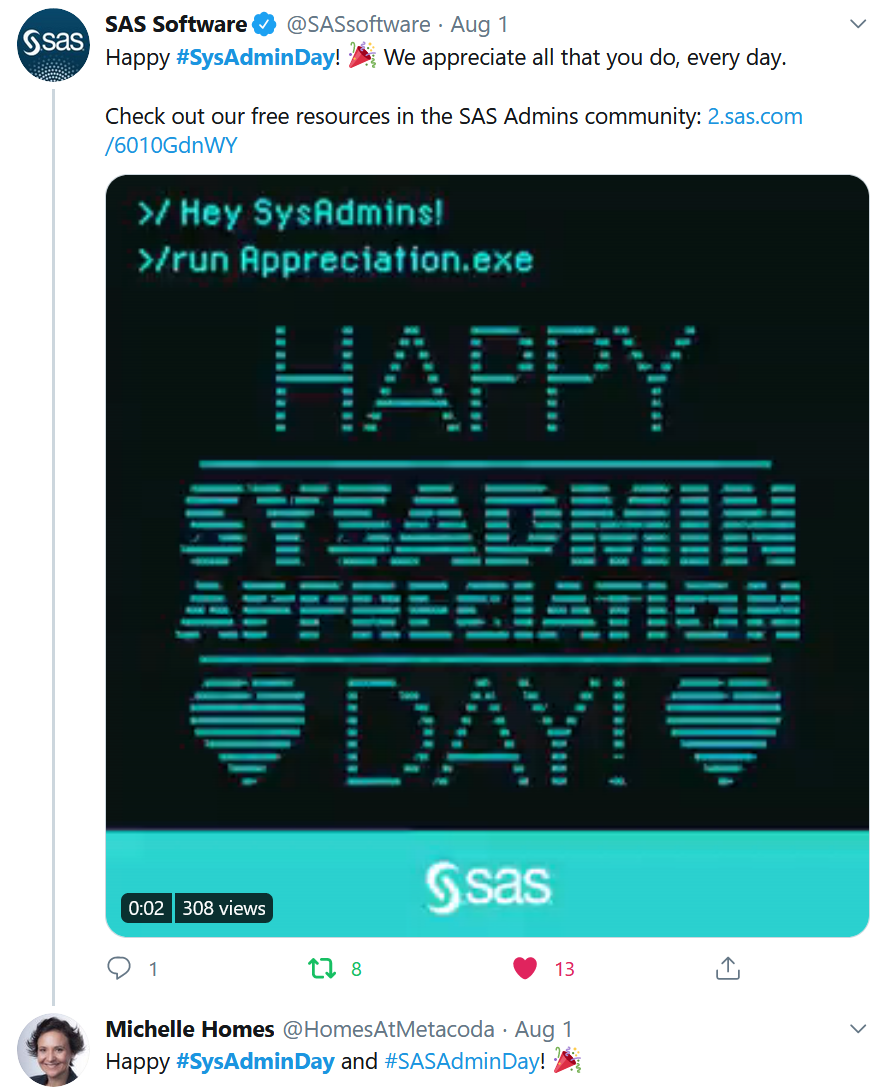 We have many things on our minds at the moment, so in case you missed it, System Administrator Appreciation Day was on Friday 31st July.
It's never too late to show some appreciation to your Sys Admin (and to your SAS Admin since we like to also celebrate SASAdminDay).
If you take a look at these #SysAdminDay tweets you'll find a common thread… that the System Administrator is crucial in keeping organizations functioning (especially when we're working from home)… just as the SAS Administrator is crucial in keeping our SAS analytics platforms operational.
Shelley Sessoms, SAS Community Manager for the SAS User Group for Administrators (SUGA), used SysAdminDay as an opportunity to launch a special SUGA Live event on September 23 (noon – 4pm ET).
Read more