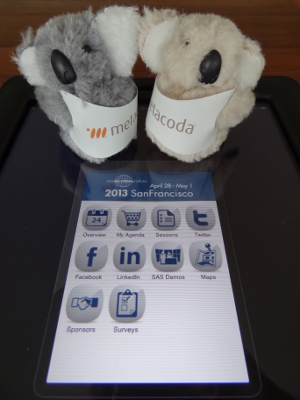 We very much enjoyed being a sponsor at SAS® Global Forum last year and we're looking forward to being a sponsor again this year at SAS Global Forum 2013 (SASGF13) in San Francisco.
Since the last conference, we've been busy working on our add-ons to SAS software and we look forward to meeting more SAS users and talking about Metacoda Plug-ins, Metacoda Commutual and Enterprise Guide Custom Tasks.
Metacoda Plug-ins
Our Metacoda Plug-ins software continues to provide enhanced visibility of SAS metadata security implementations, in whole-of-server views, to significantly improve the productivity of administrators when it comes to managing SAS metadata security. The software allows administrators to rapidly review and troubleshoot metadata security by providing fast and thorough answers to questions. It's also beneficial in the ongoing governance and auditing requirements for an organisation. Feel free to contact us if you would like an evaluation to try out the software in your own environment.
Metacoda Commutual
We're developing a new web-based product that allows organisations with SAS software to search and communicate about SAS metadata, both business and technical. This product allows business users to contribute their knowledge, via discussions, about columns, tables, cubes, jobs, stored processes etc. It provides a way to ensure that business definitions and 'reasons why things were done a certain way' are not buried in personal emails. We'll be demoing this on the iPad at SASGF13, so please drop by our stand to try it out for yourself. More information, with screenshots, can be found in this blog post – http://platformadmin.com/blogs/paul/2012/11/getting-social-with-your-sas-metadata/
Custom Tasks for Enterprise Guide
We've also been exploring the development of custom tasks for SAS Enterprise Guide. If you have a pressing need for a particular custom task, please come and talk to us. To see one example, check out Paul's blog post at http://platformadmin.com/blogs/paul/2013/02/custom-tasks-for-sas-enterprise-guide/
Drop by and say G'Day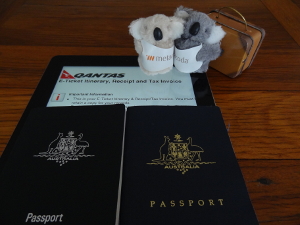 If you're going to the Forum and are responsible for the implementation, management and ongoing maintenance for your SAS platform, then make sure you stop by to get a demo of how Metacoda software can help. Come and say G'Day and get a Metacoda koala and an Aussie chocolate treat…
See you at the TweetUp?
Also if you happen to be in San Francisco on Saturday 27th April, don't forget the #SASGF13 #TweetUp, we'll be there too – details can be found at http://www.bi-notes.com/2013/03/sas-global-forum-2013-tweetup/
Look forward to seeing you soon!