At Metacoda, we enjoy helping organisations get the most out of their SAS® metadata. Our Metacoda Security Plug-ins provide a way for organisations to benefit from enhanced metadata visibility. Feedback from our customers and evaluators has significantly contributed to the evolution of our software over the last few years and we'd like to share with you some of their experiences, Read more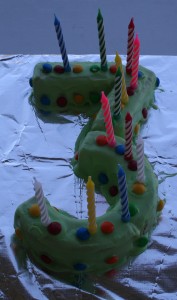 We've just released an update to our Metacoda Plug-ins software (3.0 R2) which includes support for use with SAS® Software version 9.3 M2. One of the new features SAS Institute have added to SAS 9.3 M2 are metadata bound libraries and tables for enhanced data security. This include some new metadata model types (SecuredLibrary and SecuredTable) and so our 3.0 release has been updated in R2 to provide access to these new metadata types. We would encourage all existing users of Metacoda Plug-ins 3.0 to upgrade to R2. This latest release can be downloaded by logging in from our support page.
If you are interested in experiencing, in your own SAS® environment, the productivity savings Metacoda Plug-ins can provide in managing your SAS metadata security, feel free to request an evaluation.
Some of the most significant new features available in our Metacoda Plug-ins 3.0 release and continued with R2 include: Read more
Metacoda Plug-ins version 3.0 BETA2 is now available for testing. We're keen to get feedback from people who are interested in trying it out. Version 3.0 of our Metacoda Plug-ins software can be used with SAS® software versions 9.3 and 9.2. Metacoda Plug-ins version 2.0 is our current production release for SAS software 9.3 and 9.2 and Metacoda Plug-ins version 1.0 is also available for those still using SAS software version 9.1.3.
| Metacoda Plug-ins | SAS 9.3 | SAS 9.2 | SAS 9.1.3 SP4 |
| --- | --- | --- | --- |
| V3.0 BETA2 | | | |
| V2.0 R1 | | | |
| V1.0 R4 | | | |
The most notable changes in Metacoda Plug-ins version 3.0 include:
Our existing Metacoda customers and current evaluators are being sent new V3.0 licenses and can login to download the V3.0 BETA2 installation packages.
If you're not yet a Metacoda customer and would like to find out more about Metacoda Plug-ins, please contact us. You can also request an evaluation to register for an account to download Metacoda Plug-ins and get access to the free ACT Reviewer and Metadata Explorer. If you'd also like to try the other Limited Evaluation Mode features on your entire metadata then let us know and we can provide a 1 month evaluation license too.
We're excited about this new release and we hope you are too.
Metacoda is pleased to welcome Analytic Intelligence Architecture Solutions (AIAS) as an affiliate. AIAS offer statistical software solutions architecture services in the field of business intelligence, business analytics, operational research and statistical modelling in the United Kingdom. AIAS specialise in the IT solution architecture using statistical and mathematical software packages and look forward to offering their customers, who are using SAS® software, a way to improve their productivity through enhanced metadata visibility with Metacoda Security Plug-ins.
Metacoda Security Plug-ins can be used within the SAS Management Console to help platform administrators who need immediate feedback about their metadata security implementations. Metacoda software helps them to be more productive, follow best practices and generate necessary documentation for security reviews, audits, governance and compliance.
AIAS look forward to recommending Metacoda software to their customers in the United Kingdom as part of their integrated solution design offering.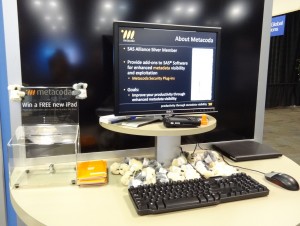 Metacoda enjoyed being a sponsor at SAS® Global Forum 2012 and having the opportunity to meet SAS users from around the world. Thanks for dropping by our Metacoda stand and seeing how our Metacoda Security Plug-ins can help you manage your SAS platform. The Metacoda koalas seemed popular and they certainly enjoyed being at the SAS Global Forum as you can see on our Facebook page and YouTube video.
For those people we didn't get to see at our stand (or those that would like a refresher on what you did see) we have uploaded the rolling presentations as a YouTube playlist. Our current production releases support SAS 9.3, SAS 9.2 and SAS 9.1.3 platforms and the software demonstrated at the SAS Global Forum is our upcoming V3 release for use with SAS 9.3 and SAS 9.2. The new version will include 2 new explorers for effective permissions (Identity Permissions Explorer and Object Permissions Explorer). Please let us know if you are interested in becoming a beta tester for the V3 release.
There is more information about our plug-ins here. You can also request a free 30 day evaluation to try out the software with your own metadata in your own environment. If you have any other questions feel free to send us a message. We'd love to hear from you.
To quote one of our customers… "SAS metadata security requires careful planning and execution. Metacoda Security Plug-ins, with it's unique birds-eye view, provide an ideal way to validate our security model once implemented. As we evolve our security model it's comforting to know that we can get an instant overview of the results." Ivor Moan, Verivox GmbH
We look forward to seeing you again at SAS Global Forum 2013 in San Francisco.