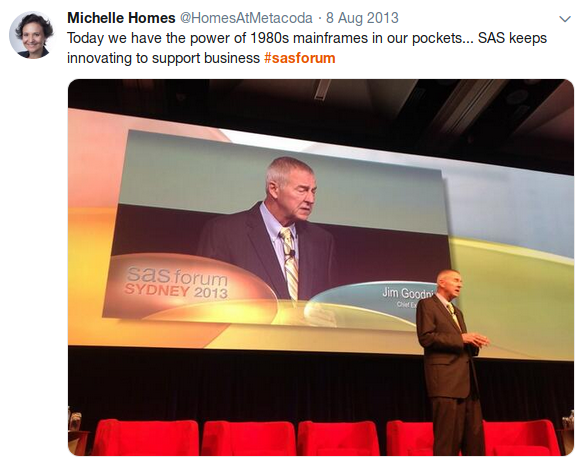 Have your say today!
As Hanlie Erwee (Customer Advocacy Manager) promised at the Australian SAS user group meetings last year, the SAS user survey is now ready and waiting for your input.
Please take a few minutes to contribute and vote about what you want for future SAS Australia events and learning.
Personally, we'd love to see a continuation of in-person events and SAS Australia Forum again soon.
Having attended many SAS forums and conferences around the world, the events that stand out are the ones where users are most connected, valued, and open to sharing.
The last SAS Australia Forum was in 2013 – just imagine how great it would be to get together again with all the comradery, support and investment that we've seen grow in recent years.
So, think about where you are in your career as a SAS user and your next steps.
We certainly find that being involved in the wider SAS community is valuable for us both personally and professionally. Here are a few tips from Michelle if you'd like to get more involved with the SAS community online at communities.sas.com. Read more